Start feeling better today with these simple healthy recipes. Ranging from healthy main dishes to wholesome appetizers and vitamin-rich desserts, this list has got you covered!
Simple Healthy Recipes Anyone Can Master!
There are a lot of misconceptions about eating healthy. People say it takes a village to procure the ingredients, get the cooking right, or that you have to make drastic changes to your lifestyle in order to accommodate your new diet. But the truth is, eating healthy is really just about commitment and finding creative ways to make everything simpler without the hassle. And these simple healthy recipes are proof of that! With delicious and simple healthy recipes, you'll get the best out of what you eat without compromising other aspects of your life. Let's dig in!
Your kids deserve only the best in life. Don't serve them food loaded with calories and less nutritional value. Why not check out this list of 11 healthy recipes for kids every parent can easily prepare at home. You'll find hearty breakfasts, nutritious lunch, and tasty snacks. These recipes will surely win every kid's heart!
There are lots of recipes you can make with ground turkey, you'll find 15 on this list! Eating meat isn't really a bad thing if you choose the right recipe. This is the perfect place to find ground turkey recipes good for you. If you have leftover ground turkey at home, these recipes are the best ways to use them.
This is a roundup of 17 homemade healthy snacks which are definitely nutritious but are still fun and exciting to munch on. These snack recipes are made with wholesome ingredients. Enjoy your food without worrying about those extra pounds!
It seems eating healthy is quite a tough job to some, but not anymore! This is a selection of 10 easy and healthy recipes to keep your diet clean and effortless. You'll find vegetarian pizza, delicious burger packed with greens, chocolate cupcakes with beet and kale, and more healthy meals!
Cooking with your casserole at home makes it easier to prepare meals for the whole family. You basically need to put all the ingredients in a dish, and then place it in the oven. In a few minutes, you'll have a wonderful dinner to enjoy with your family. Check out this list of 14 healthy casserole recipes loaded with vegetables and all the good stuff.
Enjoy chicken the healthier way with this roundup of chicken recipes. You have 21 options to enjoy healthy chicken recipes at home. These recipes make for a great snacks, lunch, appetizers, and comfort foods which come together quickly. If you're tired of your go-to chicken recipe, this list is for you!
Is getting back in shape your goal today? If yes, great! You're in the right place. These green juice recipes will help you lose weight and get rid of holiday excess. These juices are not just healthy, but they taste good as well like this refreshing pineapple green juice with ginger.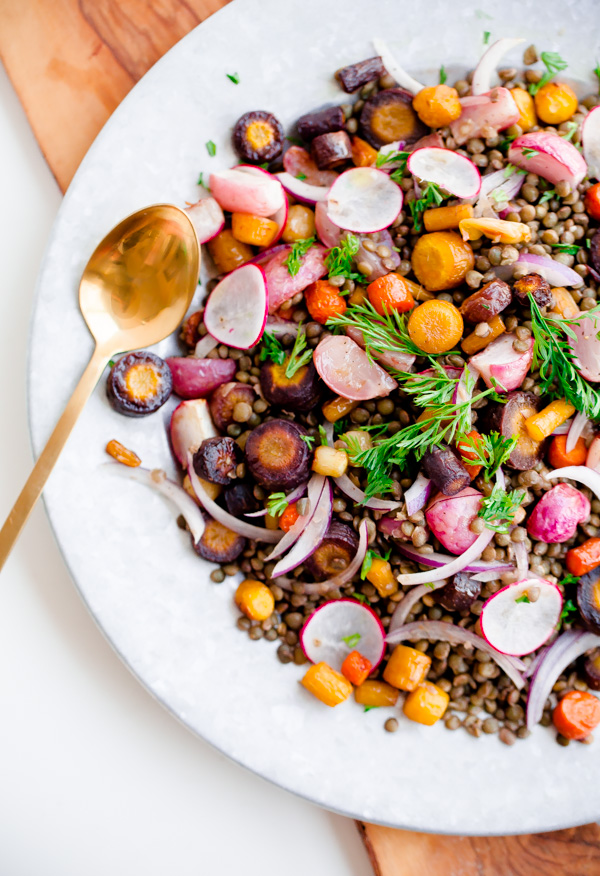 Although this list includes healthy winter salad recipes, feel free to whip up some of these amazing recipes any time of the year. They are so good, so nutritious, so simple, and absolutely the perfect addition to your healthy lifestyle. These salad recipes are chock-full of fresh greens, fruits, and more wholesome ingredients like nuts, poppy seeds, and quinoa.
Cutting out dairy products into your meals has never been this easy and exciting! I'm sure you'll enjoy this collection of 11 easy dairy-free recipes. Expect to see delicious cherry tomato pasta which comes together in 20 minutes, comforting white chicken chili, 3-ingredient chocolate fudge, plus more dairy-free recipes!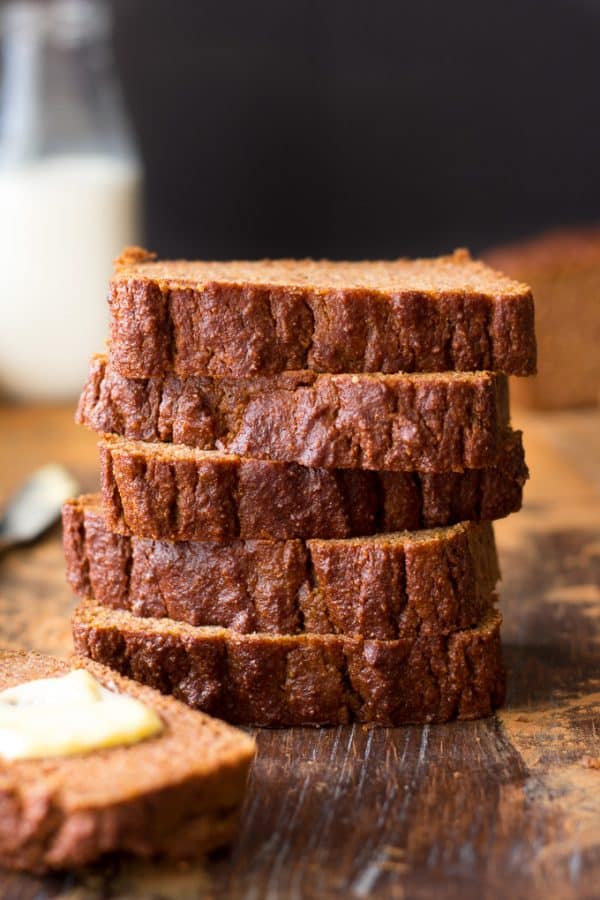 Bread is a staple meal in every home and making them perfect for your diet is probably one of the best things to do. If you're up for some hearty and healthy bread recipes, this list is loaded with a dozen excellent recipes you can simply prepare at home. From paleo pumpkin bread and poppy seed bread to healthy double chocolate zucchini bread, this list got you covered!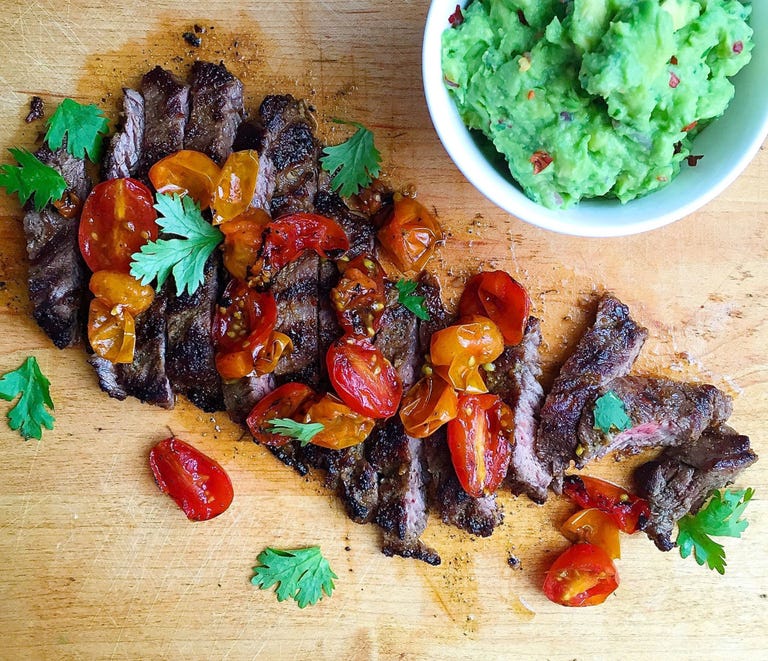 Now you don't have to worry about enjoying delicious comfort foods Mexican cuisine has to offer. Grab an apron and cook these healthy Mexican recipes without the fuss and the best part–with fewer calories! Skinny burritos, weight watcher's Mexican casserole, and vegetarian quesadillas–these recipes are worth celebrating!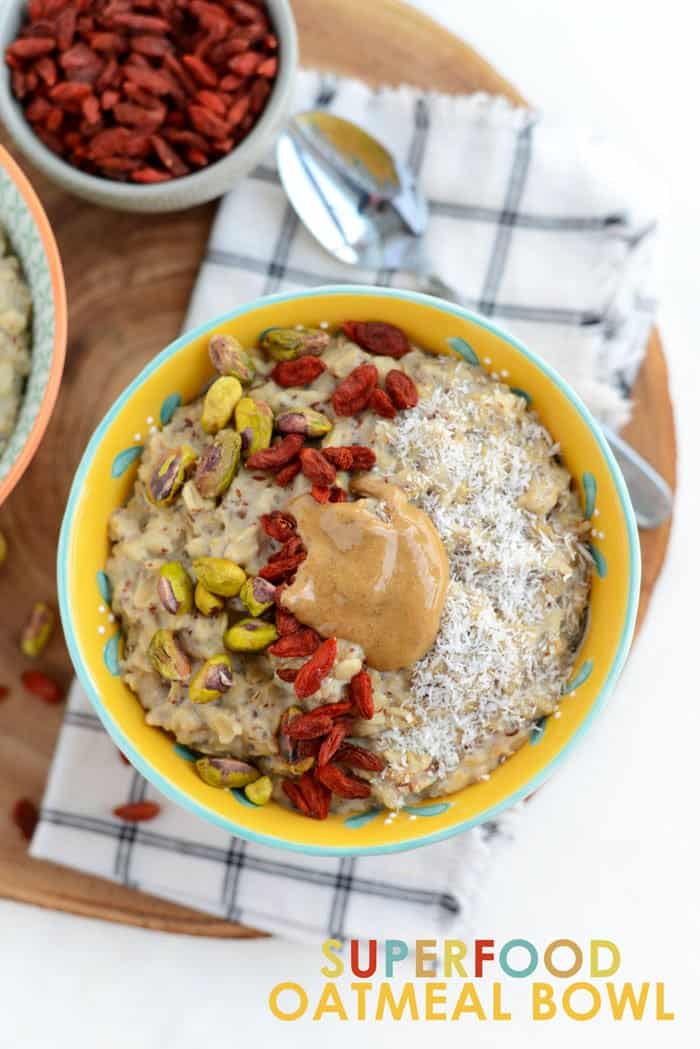 Prepare yourself a bowl of any of these delicious and healthy oatmeal recipes. Oatmeal is the perfect way to start your day. It's a good source of fiber and vital nutrients which our body needs. Check out this roundup of oatmeal recipes and be amazed by these 17 recipes which are guilt-free but not boring at all!
Indian meals are known to be flavorful. Aside from that, they are also packed with spices which do good to our body like cardamom, clove, black pepper, coriander, cumin, nutmeg, and turmeric. Most of the Indian recipes are intended to be vegetarian (sometimes unintentionally!) If this tickles your taste buds, these 12 healthy Indian recipes are worth a try!
Is cauliflower got a bad rap at home? Try this list of 15 healthy cauliflower recipes. These are quick and easy recipes to impress your family and make them beg you to cook more cauliflower dishes. I'm pretty sure they will enjoy the garlicky and sweet flavor of baked cauliflower with easy-to-cook honey garlic sauce as well as the gooey cauliflower breadsticks with lots of cheese.
Make a meatless Monday even more exciting with these scrumptious, healthy zucchini recipes. Can you imagine a moist and delectable chocolate chip bread made with zucchini? How about a grilled cheese sandwich filled with gooey cheese and made with low carb zucchini crust? Let's not look any further, these zucchini lasagna rolls are also perfect to get you started!
Make your family feel loved and appreciated with this wonderful list of healthy breakfast recipes. Have a break from sausage and bacon, and prepare these meals instead. Don't worry, these breakfast recipes are not only healthy, but they are satisfying and easy-to-prepare too! Who doesn't love granola parfaits with peaches and blueberries?
It's not too late to live a healthy lifestyle. Take this collection of 26 easy vegetarian recipes as your guide to a clean eating and a better living. Roast broccoli and dash it with Parmesan cheese. If you can't get enough of your favorite buffalo chicken wings, why not try to make cauliflower and quinoa meatballs with the real flavor of your favorite dish less the calories! These recipes are vegetables at their best!
This list is a great place to discover 20 Vitamix recipes. A high-quality Vitamix is a good investment to give you both delicious and nutritious meals any time of the day. Using Vitamix, you can create delectable smoothies, yummy ice cream for weight loss, good-for-the-heart muffins, and more amazing recipes! These are life-changing!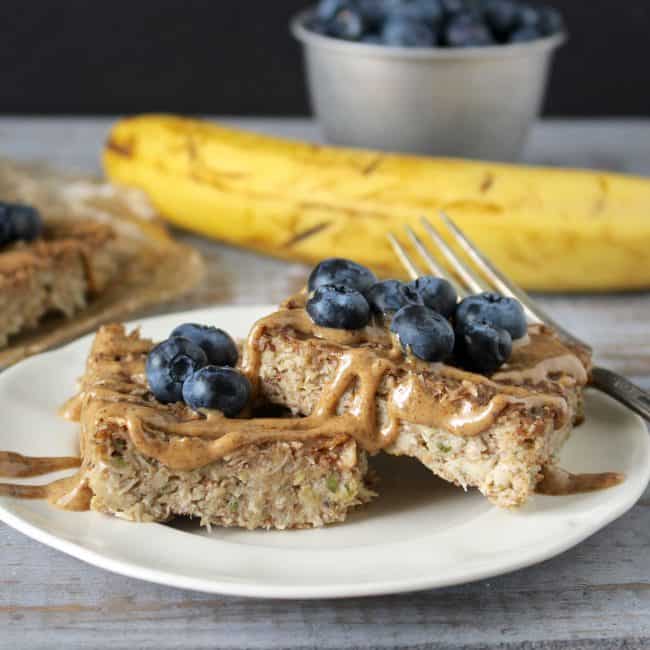 These are gluten-free and paleo diet recipes you wouldn't believe are flavorful and satisfying. Each recipe needs only 10 ingredients. They are all simple and come together in no time! Vegan chocolate-covered licorice, paleo pizza, low-carb chips, and paleo brownies. Yes! This list has them all!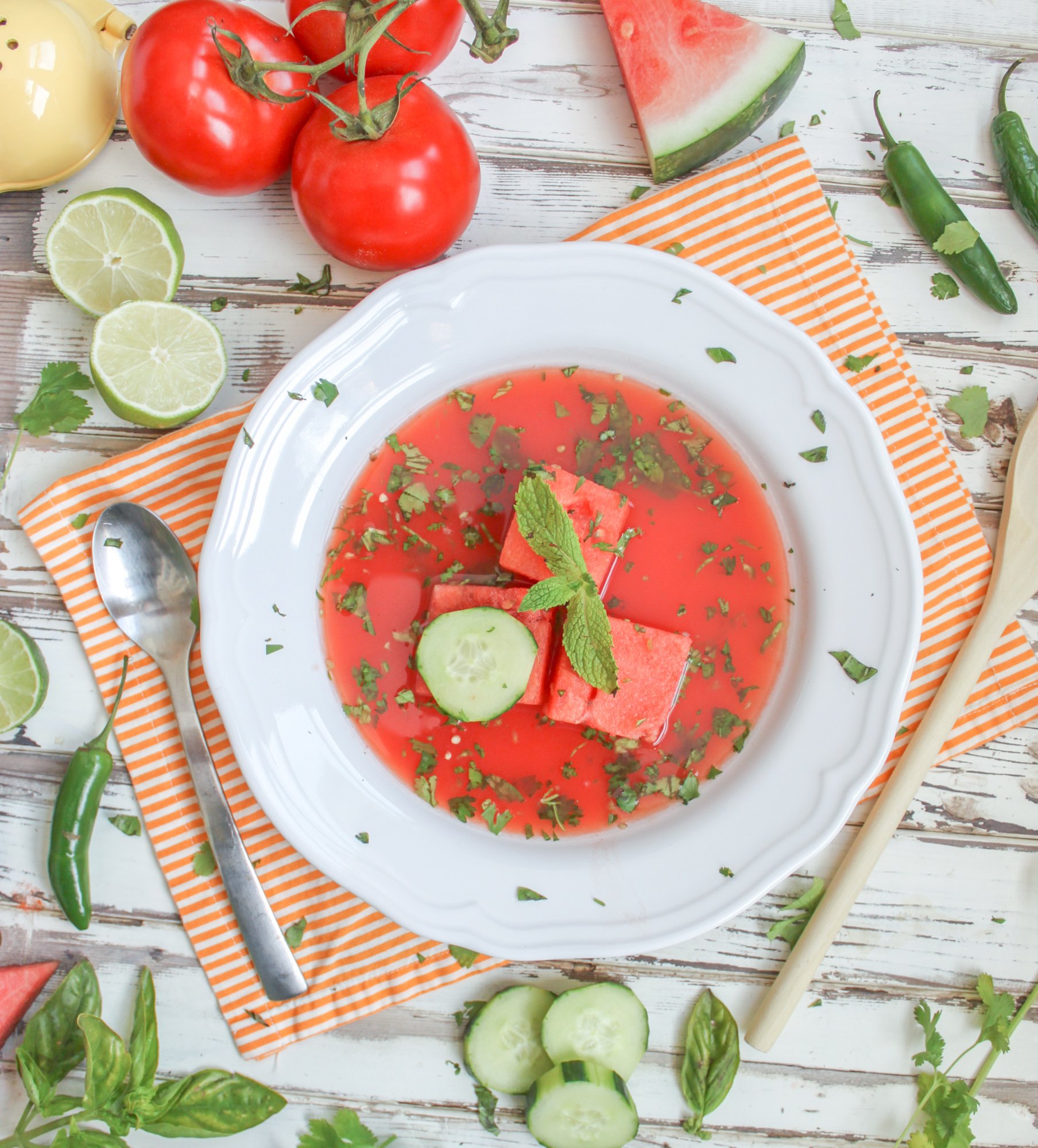 Have you heard of cold soups before? One of the most popular cold soup is gazpacho. It's a Spanish-style soup served cold. Gazpacho is basically made with tomatoes, spices, and other vegetables. This roundup is perfect to come across with healthy gazpacho recipes which give an amazing twist to the classic recipe.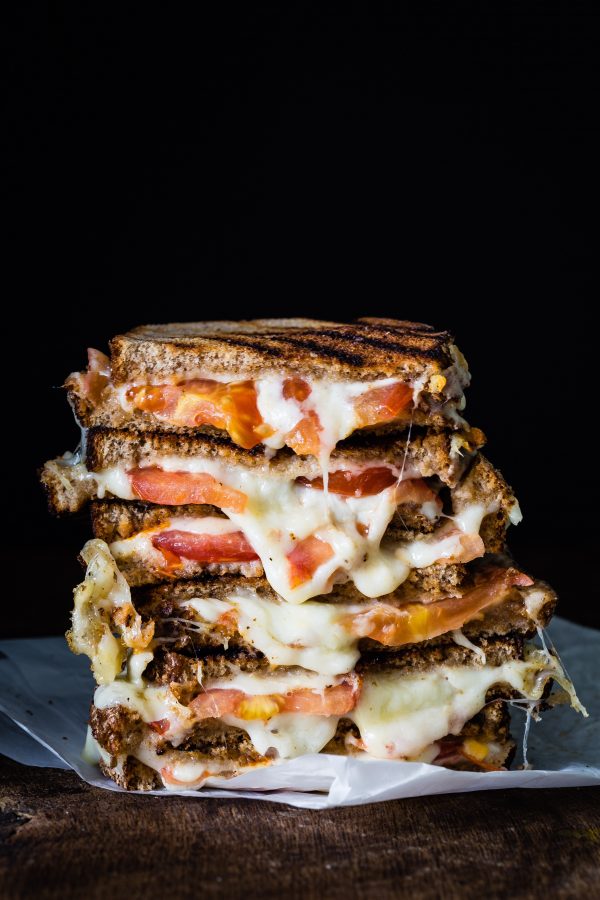 Comfort food and healthy don't usually go hand in hand. But now, you are able to enjoy comfort foods without worrying about what you eat. Thanks to this list of healthy comfort food recipes. These recipes are so good. They're mouthwatering–you can't even tell they're healthy and actually good for you!
Eggplants are said to be bland. Since when? Eggplants are actually versatile, you can create different recipes with them. They are flavorful when grilled and hearty when baked. They make affordable meals which are easy to put together. If you want to try easy and healthy eggplant recipes, check out this list!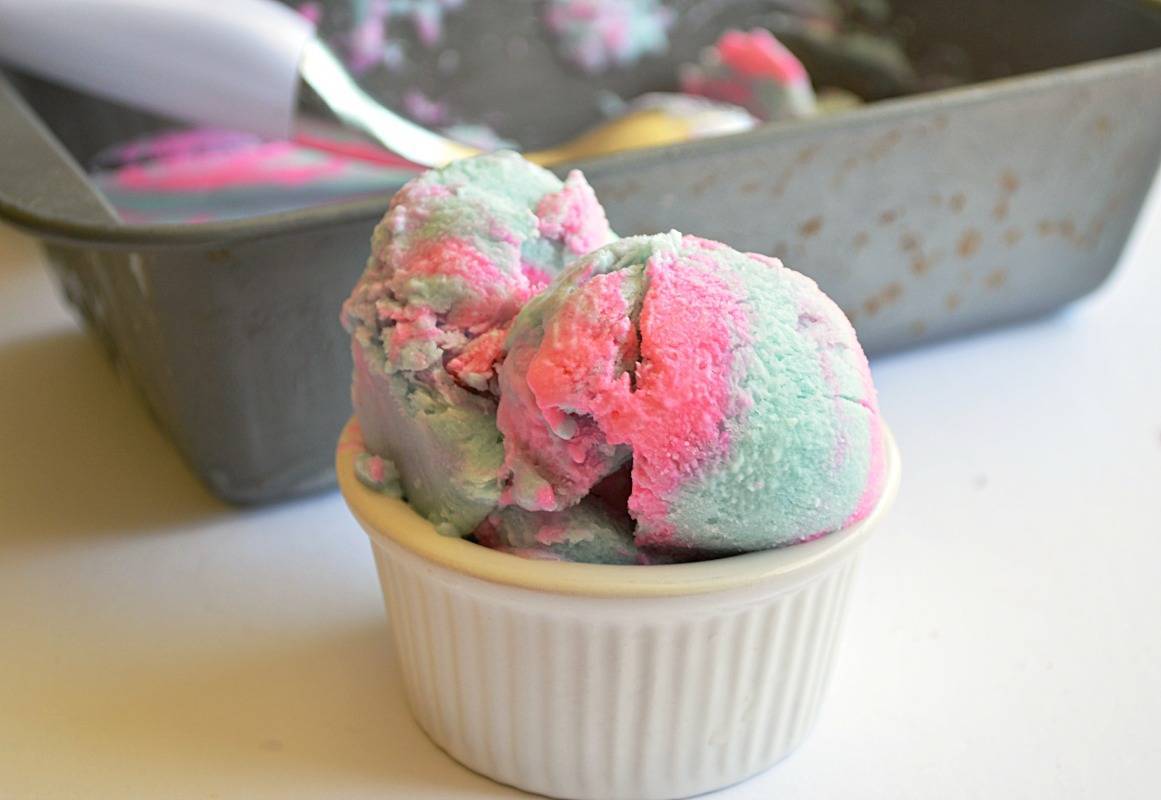 Start adding these Greek yogurt recipes into your diet and make healthy eating more fun and exciting. These are kid-friendly recipes ranging from Greek yogurt banana bread to Greek yogurt fruit tart and cotton candy frozen yogurt to Greek yogurt chocolate chip muffins.
Pizza is not just a meal, but a combination of a hearty dish and pleasurable comfort food. There are so many good things to love about pizza except for the carbs, calories, and fats. To make you enjoy pizza without overthinking about the extra pounds, explore this roundup of homemade healthy pizza recipes loaded with veggies and wholesome ingredients.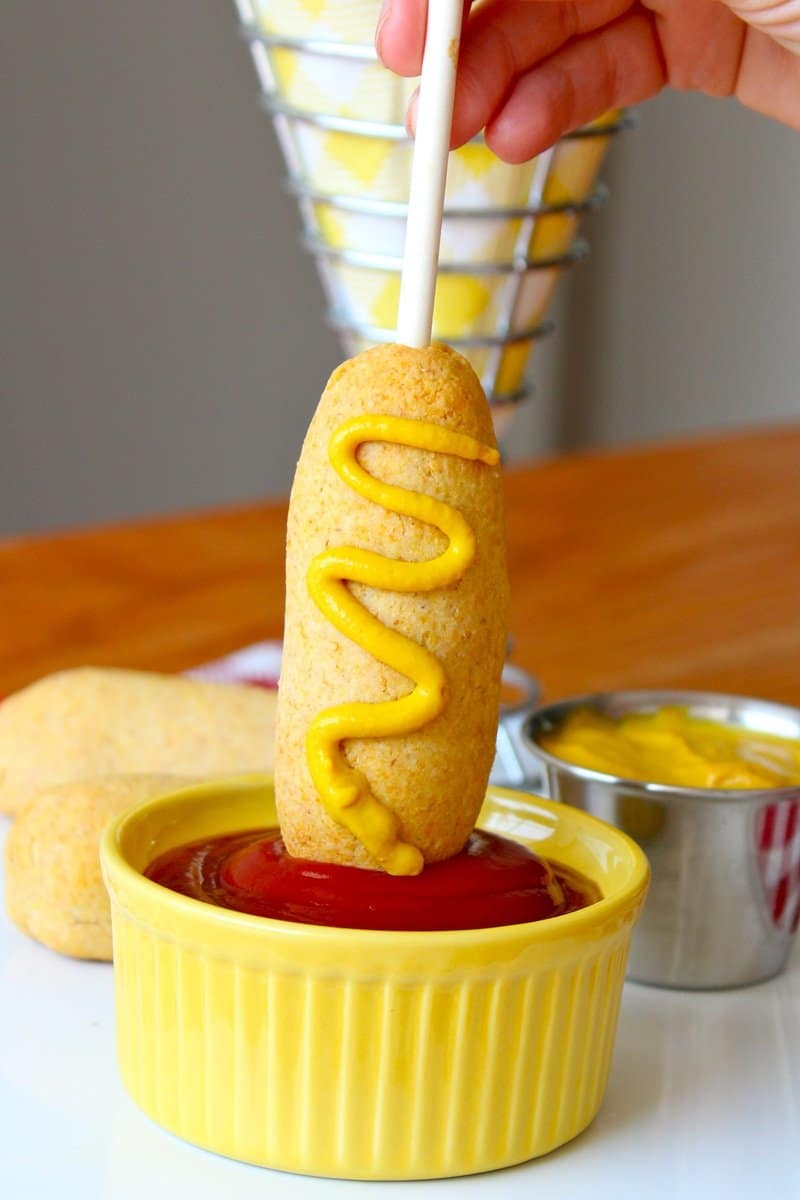 You don't have to let go of your favorite foods to start a healthy lifestyle. Your favorite food may not be the healthiest meal out there, but you can tweak them and make them perfect for your diet. These healthy versions of your favorite unhealthy foods are absolute game-changers. Low-carb pizza, healthy burger, vegan French fries, and healthy chocolate donuts–enjoy them all!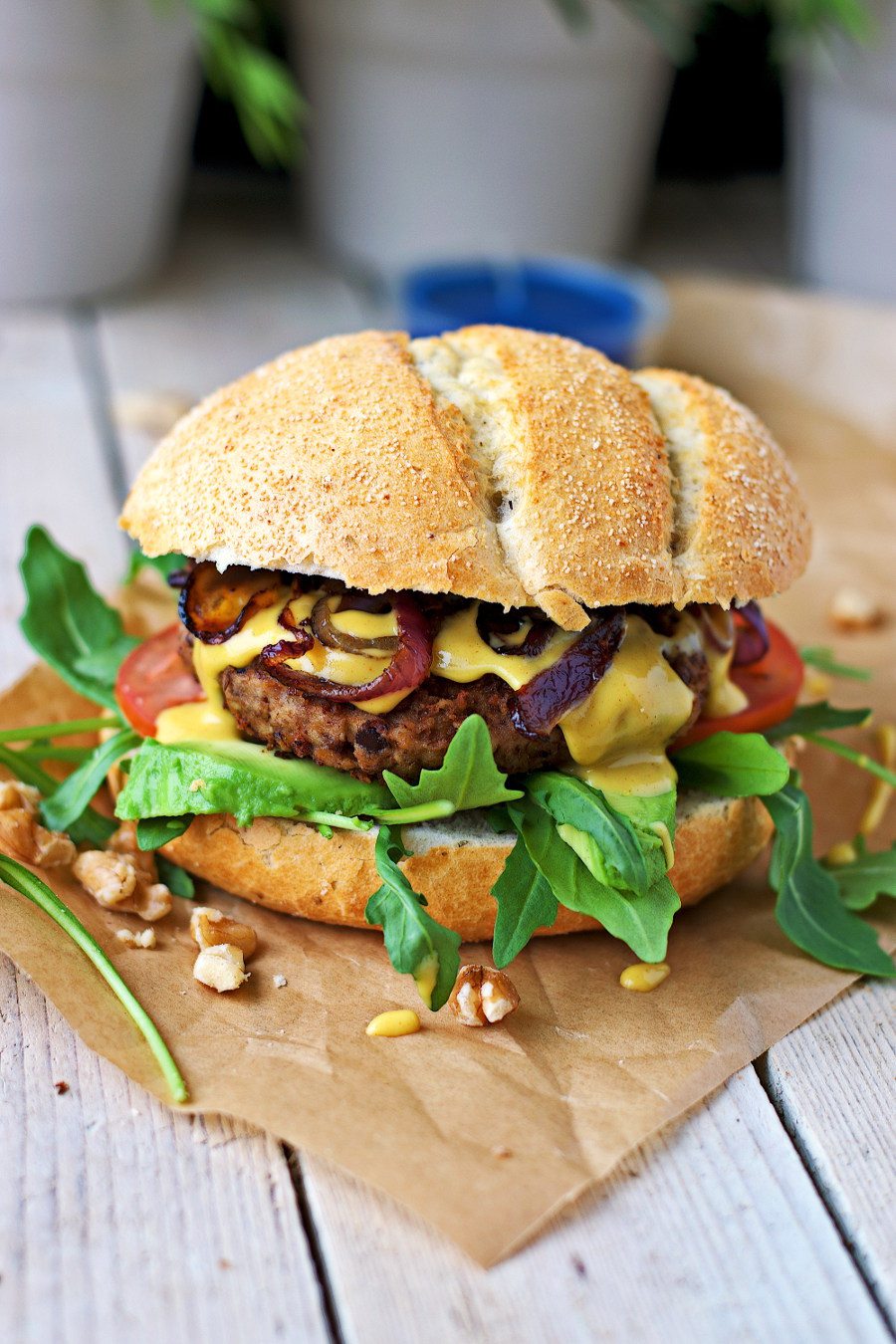 Just like pizza, burgers always hit the spot! And just like pizza, burgers can also become healthy and wholesome, too! By using the right ingredients, eating burgers is now worry-free and as good as eating veggies and other healthy foods. Enjoy this collection of 12 healthy burger recipes mostly made with sweet potato, black beans, guacamole, cauliflower, mushrooms, quinoa and more.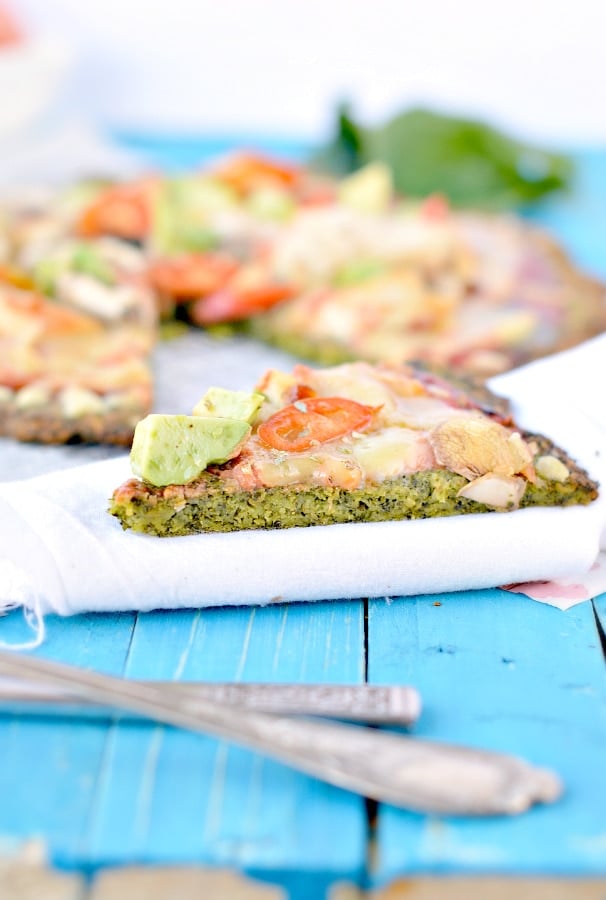 Eating kale is no longer boring and tasteless with the help of these 15 fun and healthy kale recipes. You'll learn how to make kale pesto, kale pizza crust, kale smoothie, and more healthy and unbelievably tasty kale recipes.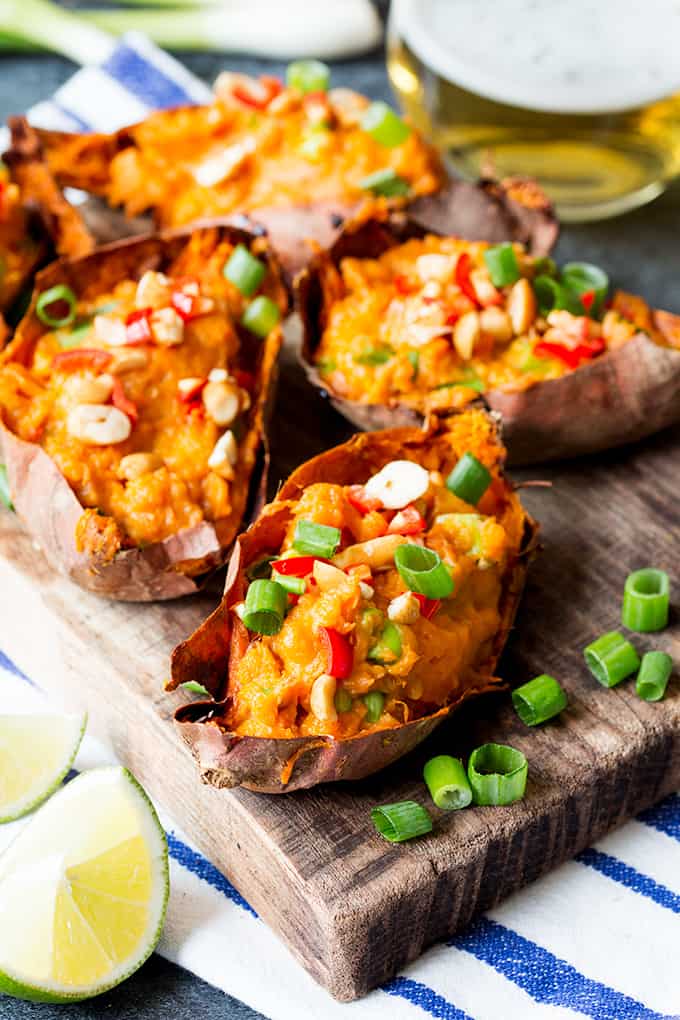 Take a look at this list of 26 portable healthy recipes and find awesome meals you can carry along the way. These recipes are perfect during lazy days and busy mornings. You can also prepare these recipes ahead of time and enjoy a delicious and healthy meal the next day.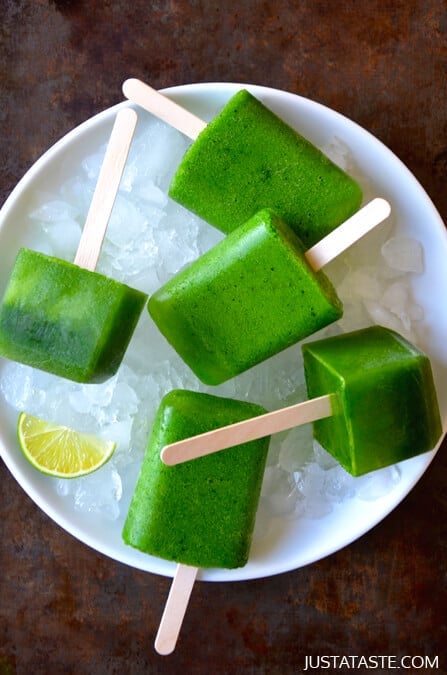 Summer is nearly approaching and while everyone is busy working their ass at the gym, make yourself busy mastering these 30 healthy homemade popsicle recipes in your kitchen. These popsicles are so good with flavors such as peanut butter, chocolate, and fruits. Making homemade popsicles is even better than buying at stores.
Balance your diet with protein and make any of these 16 healthy tuna recipes. These recipes make eating tuna more exciting. This list will give you many options in preparing tuna at home. When you follow these easy recipes, you'll be able to savor tuna in pasta dishes, sandwiches, salad, and even in pizza.
Feast your eyes on these scrumptious baked vegetable recipes. You have 15 amazingly easy recipes to choose from. These recipes are simple, quick to prepare and absolutely flavorful. With these recipes, baked vegetables will be a favorite in your home.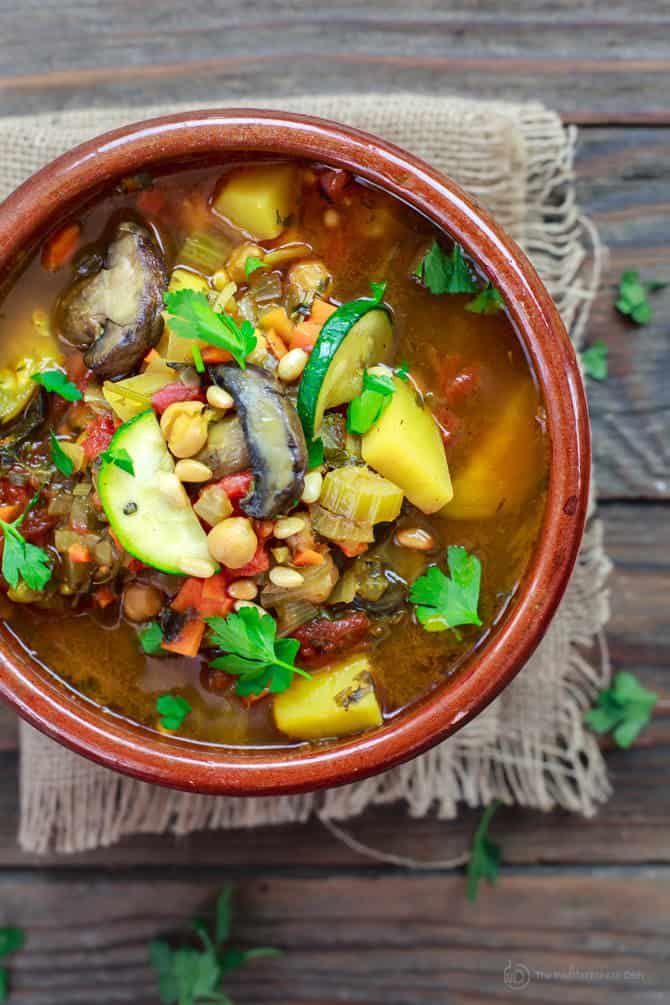 Two of my favorite foods in one incredibly easy recipe–soup and vegetables! If we're in the same boat, you'll probably love this list of 13 homemade vegetables soup recipes. These recipes are perfect to stand the cold weather or just anytime you crave for comforting soup at home. Try any of these recipes and stay cozy while keeping your body healthy.
Salads are a great way to start a healthy lifestyle as they are easy to prepare and easy to fall in love with but only if you appreciate veggies and greens. Don't worry, this collection is loaded with salad recipes featuring unique and refreshing flavors kids and adults will both adore.
Oatmeal cups are perfect grab-and-go breakfast or snacks to survive the morning rush. They are hearty and healthy–the best way to start your day! If you want to find more easy and delectable oatmeal cups recipes, this list is the right place to go.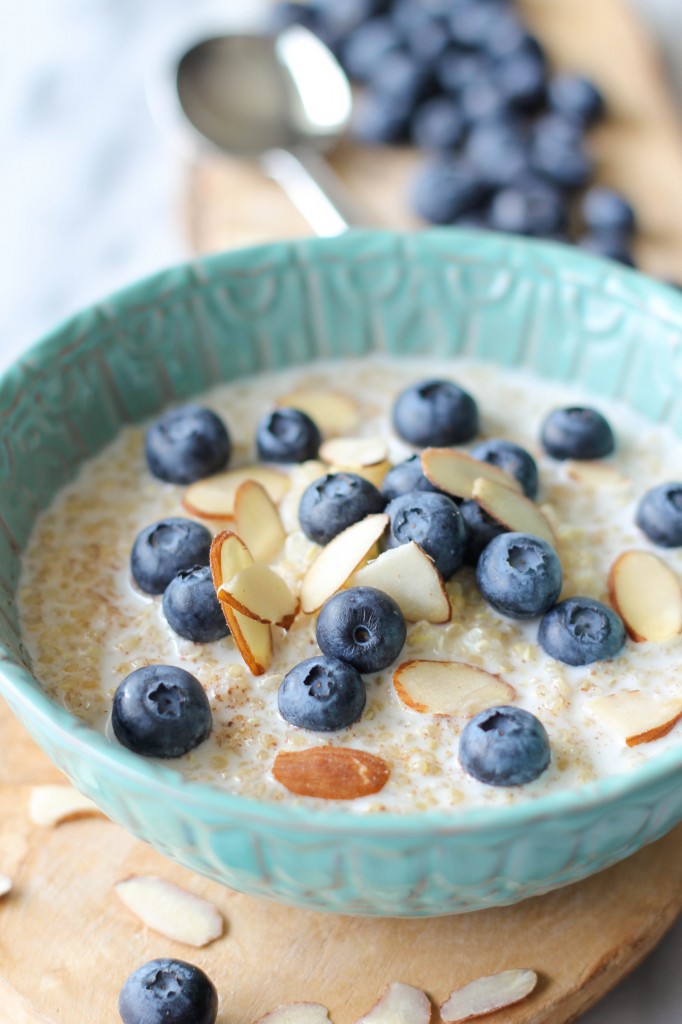 Make your favorite meals healthier and even better by using quinoa instead of white rice and other starchy foods. Whether you are looking for a savory dish or a sweet treat, this roundup of wholesome quinoa recipes is sure to impress. If you're not used to eating quinoa, these recipes are the best way to get you started.
#Appetizers made extra special with #Mexican #recipes: https://t.co/Chhgn0EnNP pic.twitter.com/OZTu7rLKgr

— Homemade Recipes (@BestHomeRecipes) March 22, 2017
Fast food lovers rejoice! Here's a list of homemade healthy fast food recipes to make you enjoy your favorite food without the guilt. These recipes are as tasty and flavorful as what they serve in stores less the grease and calories. Vegan Krispy Kreme donut holes, gluten-free KFC-style fried chicken, copycat Taco Bell Mexican pizza, and low-fat copycat Wendy's frosty–what more can you ask for?
I love lasagna, but sometimes, instead of enjoying what I eat, I tend to worry about the carbs and all the extra pound I might get from eating my favorite dish. Luckily, there's a list of easy vegetable lasagna recipes I can easily whip up at home. These lasagna recipes will help you increase your vegetable intake.
Experience the benefits of a Paleo diet with these easy Paleo diet recipes. If you think Paleo diet recipes can't be tasty and delicious, think twice!  You should check out this list and find the best-tasting paleo diet recipe to fit your need and to please your taste buds.
Learn easy ways to enjoy sweet corn more. This delicious produce is a good source of vitamins, folic acid, and fiber as well. They are the perfect addition to your clean diet. Enjoy sweet corn in gazpacho, tamale cakes, pie, and muffins. This list of hearty sweet corn recipes is worth sharing!
Don't fret if life requires you to cut gluten in your diet. It doesn't mean you will be dealing with bland foods and boring meals. There are still flavorful and satisfying recipes you can prepare and enjoy at home. Take a look at this list of gluten free recipes perfect for dinner and for dessert.
If you're having a hard time starting a healthy lifestyle, then I think you need infographics and diagrams to make healthy eating easier and fun. Find those diagrams on this collection and choose the best to fit your needs. It's good to have at least one diagram to be your guide for better and happier living.
When was the last time you munched on chips? I wouldn't be surprised if your answer is yesterday or earlier today. Most of us enjoy chips despite the fact they're loaded with fats and calories. Don't compromise your health only for a pack of chips. If you can't get enough of it, it's better to learn homemade healthy chips recipes which taste as good as the store bought, but definitely healthier and even better. This list will help you to find recipes which are easy and good for you.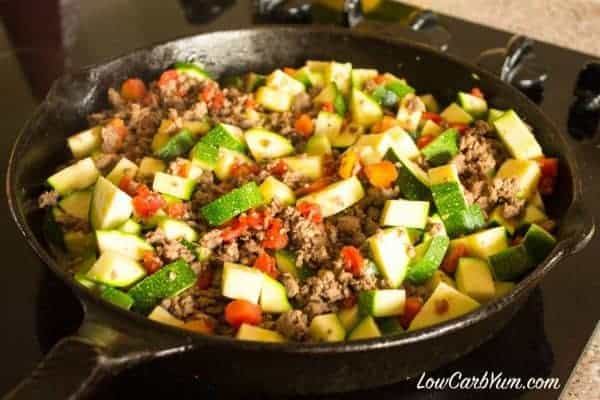 Ground beef is a good source of protein. They are also economical as they are cheaper compared to other forms of beef or any other meat. You can use them in pasta, burger, chili, tacos, meatloaf, and more! To give you ideas on where to use ground beef, check out this roundup of healthy ground beef recipes which are not only easy to cook but also guilt-free and nutritious.
If you're looking for delicious vegan recipes to prepare for your family or you have vegan friends coming over, this list of easy vegan recipes is what you need! You'll discover delicious vegan breakfast, lunch, snacks, and dinner. These are straightforward recipes to devour and to feel good about.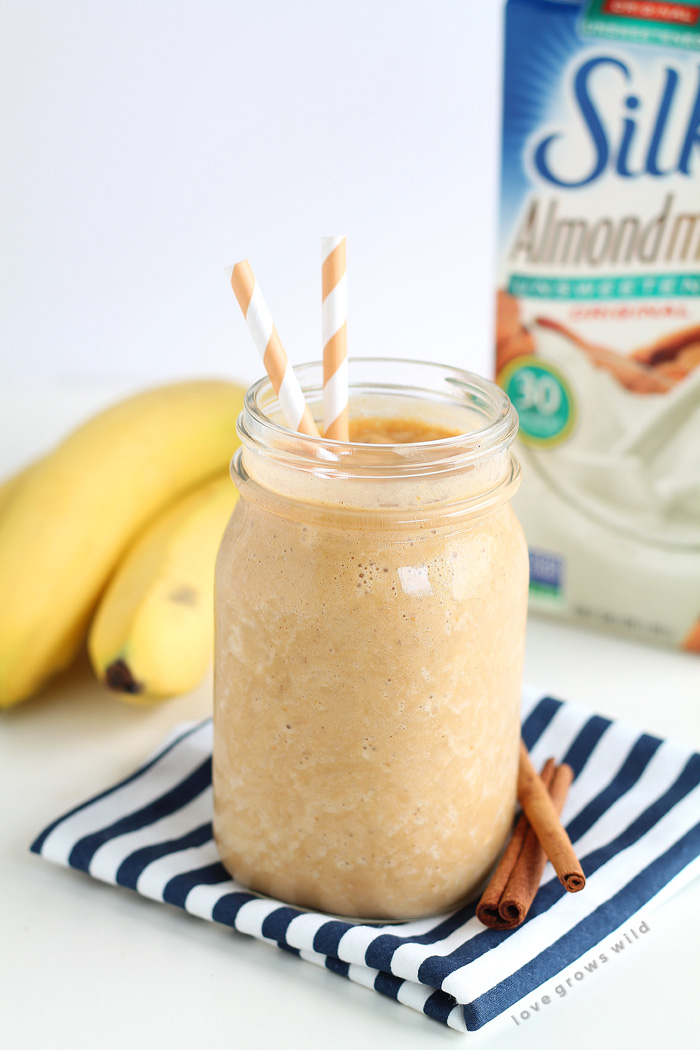 Shakes are delicious, refreshing, they come together quickly, and they are most of the time healthy. I don't know anyone who doesn't enjoy shakes as much as I do. Explore this list of 15 healthy shakes and discover more shake recipes like pumpkin protein shake, birthday cake protein shake, carrot cake protein shake, black forest protein shake, plus more delicious and easy shake recipes!
Vegans and even non-vegans will surely fall in love to this list of 31 vegan recipes. Each recipe is bursting with awesome flavors. Imagine a big mac, a stack of triple chocolate pancake, a caramel apple stuffed French toast, and barbecue flatbread pizza–100% vegan and 101% delicious!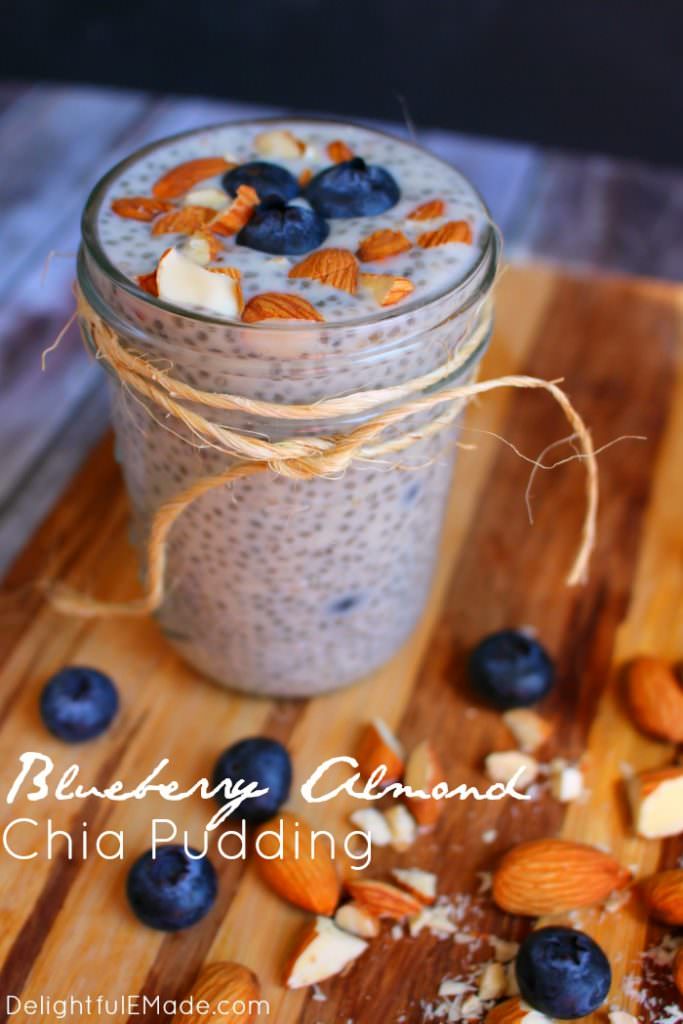 Make your life even better by adding wonder seed into your diet. I am talking about Chia seeds! Chia seeds are among the healthiest food on earth. They're packed with vital nutrients which do good to our body. Now is the perfect time to learn amazing Chia seeds recipes and make your life better and longer. This list is the best way to start!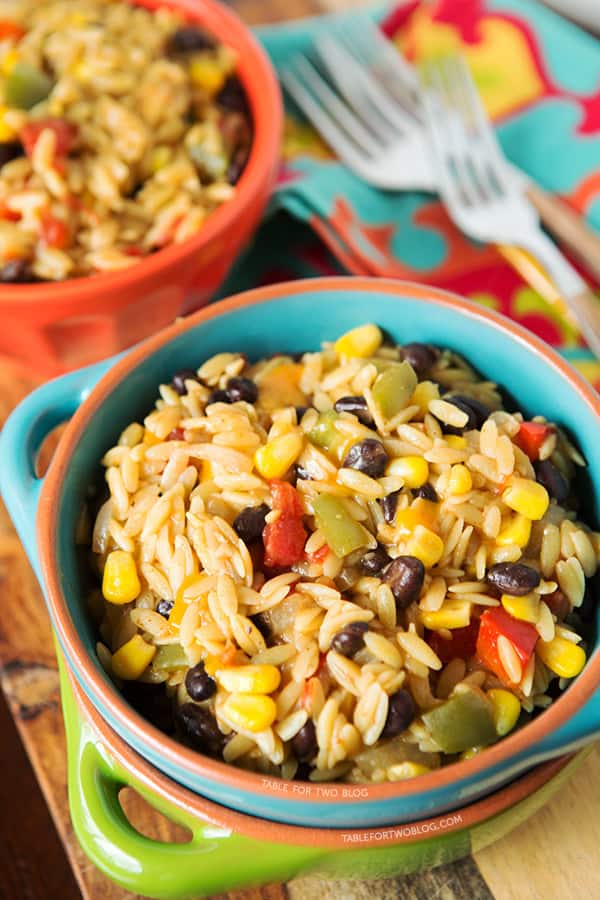 Orzo is a healthy alternative to rice which makes tasty and hearty dishes perfect for lunch and dinner. You can create a soup and hearty salads out of orzo. If you find it interesting, read this list of 14 healthy orzo recipes and choose your favorite orzo dish.
Your family may not like beet, but they will instantly fall in love with them after you cook them any of these 12 beet recipes! Beet is an underrated vegetable which is bright, sweet, and nutritious. Beets are also versatile. You can incorporate them in soup, bread, salad, and even dessert. This includes this mouthwatering honey and beet frozen yogurt!
Enjoy healthy oatmeal chocolate chip cookies in 7 easy and delicious ways. Eating oatmeal cookies is now more exciting and way better. These recipes are kid-approved and chef-approved as well!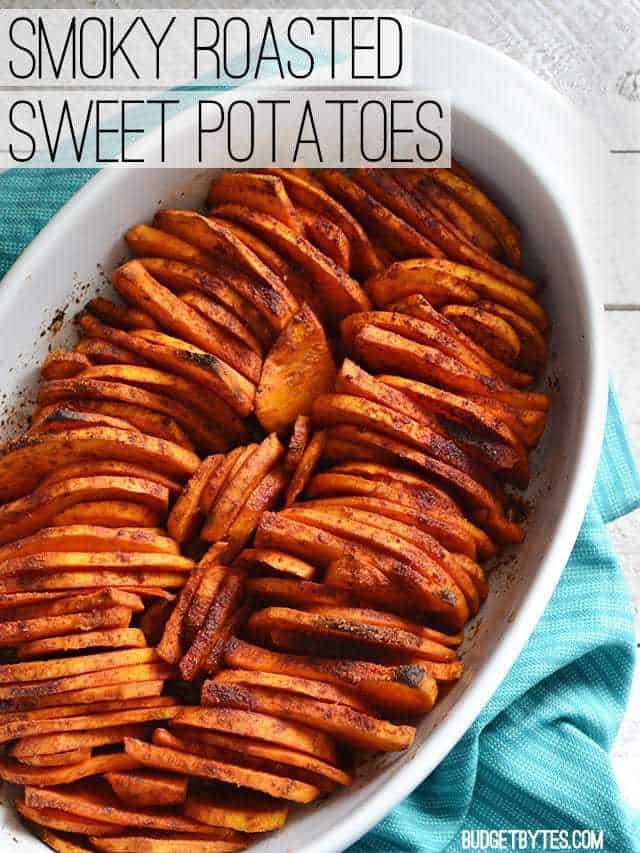 Sweet potatoes may be a staple food during the holiday season, but you can definitely have a delicious sweet potato dish any time of the year. Sweet potatoes are rich in Vitamin C, they're sweet, filling, and starchy. The best part–they are so quick and easy to cook. Give them a shot and try any of these 17 simple sweet potato recipes included in this list.
Roasting is a brilliant cooking method which takes eating vegetables to a whole new level. It gives the veggies a unique smoky taste to make you enjoy them to the last bite. This collection of roasted vegetable recipes is the best place to learn how to roast potatoes, parsnips, broccoli, and carrots which are perfect not only for an ordinary day but also during the holiday season and special occasions.
We can't talk about healthy foods without including kale on the picture. This green leafy vegetable has become very popular lately. You can enjoy them in smoothie, soup, salad, and you can even make savory chips out of oven-baked or dehydrated kale. They're cheaper, healthier, and taste better than the store-bought! If you want more homemade kale recipes, this list will give you what you're looking for!
Casserole dishes are probably one of the easiest recipes you can prepare at home. Plus, it's good enough to feed the whole family. If you're watching out your carb intake, make sure to try these easy low-carb casserole recipes. These recipes are foolproof and made with simple ingredients you probably have in your pantry.
If you're a mom and have kids attending school, you should know the struggle on preparing school lunches every day. As moms, we don't want our kids to eat the same food each day. Fortunately, this list of 14 healthy school lunch ideas is here to help! These lunch ideas are guaranteed to make the kids enjoy their food and keep them active and healthy at the same time.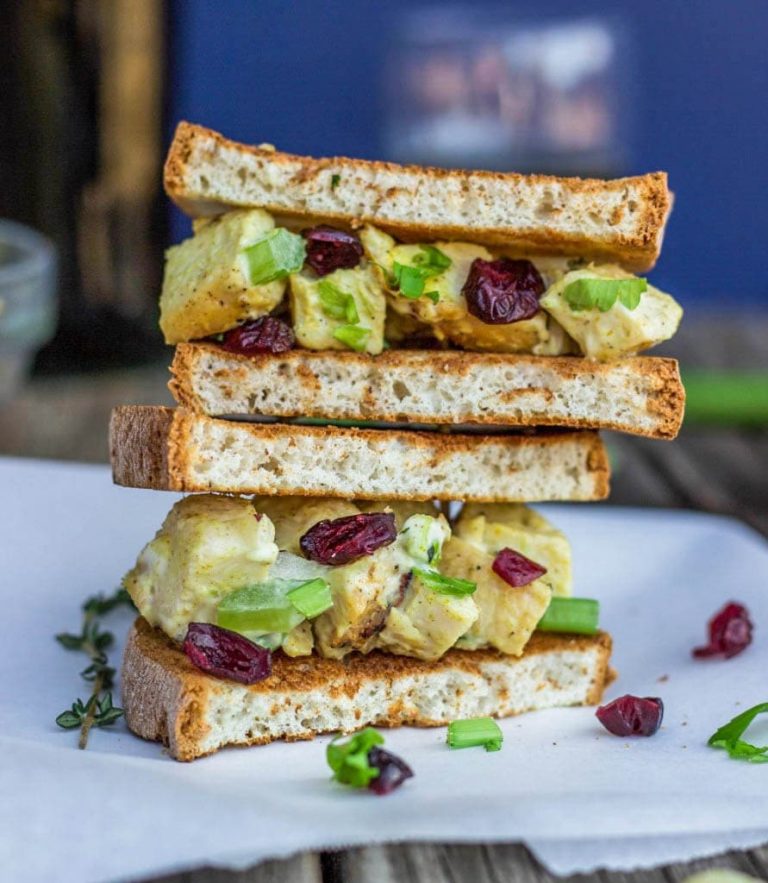 Instead of fast food junks, why not prepare yourself some delicious and healthy sandwiches at home. Check out this collection of 15 quick and healthy sandwiches so you are able to prepare yourself and your family better snacks and meals any time of the day. Grab some meat, low-fat cheese, and fresh veggies and make the perfect healthy sandwich!
This healthy choco-chip cookie recipe is a good try. It's gluten-free, sugar-free, and vegan. It's every cookie lover's dream because despite these cookies being healthy, they don't lack flavors. To make these cookies, you need mashed sweet potatoes, ripe bananas, cashew butter, eggs, vanilla extract, salt, and chocolate chips. Mix all the ingredients in a food processor, add the chocolate chips, blend well, and bake for 15 minutes.
Isn't a 7-layer salad pretty fancy and amazing? Putting together colorful and wholesome ingredients in a large glass bowl, that is what a 7-layer salad is all about. It is basically made with layers of lettuce, cucumbers, tomatoes, sweet peas, onions, hard boiled eggs, cheddar cheese, and bacon. It's perfect for special gatherings and family get-together. For more 7-layer salad recipes, try this amazing list and create more healthy and tasty lunches.
It's really nice to wake up every morning with a bowl of this delicious smoothie made with oats, milk, frozen banana, frozen mango, and frozen berries. It is so good, so nutritious, so easy to put together, and looks so beautiful. By mixing all the ingredients in a blender, you can already have a delectable morning smoothie bowl in a few minutes. What I really love about this recipe, you can add more fruits and even change it depending on your mood.
Are you looking for healthy snack recipes to prepare for your kids and put in their lunch boxes? Look no further! This list of 33 clean-eating snacks is bound to give you great ideas in order for you to give your kids only the right foods they deserve. Learn how to make baked apple chips, all-natural smoothie pops, oatmeal peanut butter bars, and more healthy snacks!
Delicious food is for everyone despite their health conditions. Even those people who have diabetes are entitled to flavorful and satisfying meals. This roundup of 10 diabetic-friendly recipes has great options to choose from. From a hearty overnight oatmeal to a calming and nutritious chamomile and ginger smoothie, everyone will enjoy these recipes!
You can't go wrong with ice cream. And although this list is a selection of vegan ice cream recipes, they are still delectable and taste fantastic! If you're vegan or lactose-intolerant, don't worry because you can still enjoy a yummy ice cream any time you wish.
A warm and delicious bowl of soup is what your body and soul need. This list is full of feel-good vegetarian soup recipes which come together in no time. They are loaded with vegetables rich in vitamins, fiber, and other essential nutrients. These recipes are perfect for cold days and chilly nights.
So many stores today sell so many different kinds of nutritious bar, it's hard to pick which one is right for you. Instead of spending your money trying to find the perfect healthy treat, try this 3-ingredient healthy oat bar instead. With just oats, banana, and your chosen topping (I prefer dried fruits), you'll be getting all the nutrition you need in no time.
We don't have to wait for winter to fill our stomach with some hearty vegan soups. Making soup is such an easy task, but these vegan soups make everything even much simpler. With a wide array of vegetables and vegan ingredients such as zucchini, cauliflower, and tofu, you won't run out of simple healthy recipes to make for the entire year.
In addition to our healthy oat bars, here are some yummy homemade raw date bars! All you need to make these healthy treats are some pitted dates, oats, unsweetened shredded coconut, and some peanut butter. With these awesome nutritious bars, eating simple healthy recipes won't feel like such a challenge!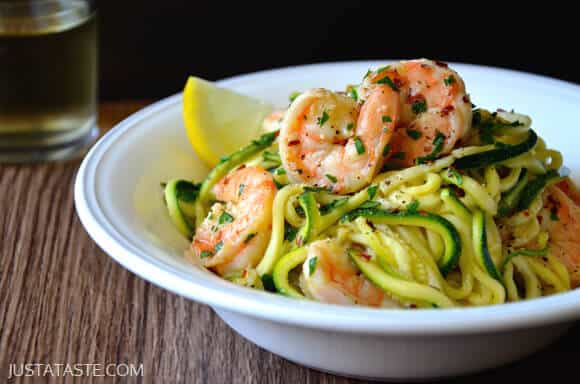 Ran out of pasta? Can't find noodles in your cupboard? Not a problem! These vegetable spiralizer recipes can give you what you need with ten times more nutrients! Whether you prefer sweet potato, turnip, or zucchini, these recipes have a way of making your vegetable dish savory and healthy at the same time.
Water is probably the most important drink for any human being. It nourishes, replenishes, and rehydrates. But once in a while, we can opt for something with a little more zest to add some more benefits and to our water-drinking habits. These fruit-infused water recipes will show you how to get the best out of putting fruits like strawberries, cucumbers, and oranges into your glass of H2O.
Fruit roll-ups have a reputation for being instant, sugar-filled, store-bought candies. But since we're aiming for simple healthy recipes, these fruit roll-ups are 100% all-natural, homemade, and sugar free! They're really just genius tricks to get your kids to eat more fruit thinking they're having candy.
Vegan muffins? No, you're not dreaming. They can be made right in your own kitchen. Vegan substitutes for chocolate chips, peanut butter, and even gluten-free ingredients are key to making these incredible vegan muffins. From carrot to cranberry muffins, there are easy healthy recipes for your craving!
This amazing grilled zucchini hasselback can satisfy you like any other full meal. No need to look for sides or desserts. With just zucchinis, two types of cheese, garlic, chili flakes, and butter, you'll be ditching meat entreés for this vegetable delight!
Instead of putting junk food in your body, make the habit of snacking on fruits! These homemade fruit snacks will have you and your kids asking for more. These simple healthy recipes just involve your freshest, most plump fruit selections and a little bit of creativity. From breakfast banana splits to Chia and yogurt-covered frozen grapes, these fruit snacks will make your kids forget about candy.
Grilling vegetables give them a unique and irresistible texture even meat lovers will have them asking for more. From onions to cauliflower, these grilled veggie recipes have ways to make your vegetables the star of a barbecue weekend. Plus, we have suggestions on which herbs and spices go best with your veggies!
Beautifully seasoned garlic, spinach, and mushroom fill your rich butternut squash in this awesome stuffed butternut squash recipe! To make it even better, this simple healthy recipe also shows you how to pair your stuffed butternut squash with quinoa and avocado.
Tired of having your oatmeal the same boring way? Make these healthy oatmeal cups! In a bowl, just mix your oat flakes, mashed banana, honey, and cinnamon until you have a slightly even texture. Mold the mixture into the cups and bake. Top with yogurt and fruits. You'll be having so much of these amazing oatmeal cups, you won't even realize you've had the required serving for breakfast!
Stir-fried dishes are best for those who want to have simple healthy recipes, but don't always have the time. For this stir-fry tofu recipe, you'll need tofu, your stir-fry sauce, spices, and lettuce leaves. Simply stir-fry the tofu with the spices and herbs and add the sauce (a mixture of soya sauce, thai fish sauce, and oyster sauce). Serve in fresh lettuce leaves.
Simple healthy recipes are here to put McDonald's out of business. Just kidding. But with these avocado fries, you might not want to go back to your regular fries again. Sliced avocados covered in a batter of bread crumbs, and deep-fried to perfection—who can say no to that? Serve them with chipotle dipping sauce or Sriracha, and I'm sure you'll be having this for an entire day!
Every day will feel as special as Super Bowl day with these healthy Super Bowl recipes. What's great about these recipes is they're made to be consumed while watching TV, whether it's the Super Bowl or your favorite reality TV show. So you're getting the nutrients you need while getting some good entertainment! My favorite is the turkey cucumber roll-ups—low carb meat wrapped in fresh healthy vegetables in bite-sizes!
Pair your favorite simple healthy recipes with a glass of healthy and refreshing smoothie! There's a way to create the kind of blend you're looking for whether your preferred fruits are berries, bananas, or pineapples!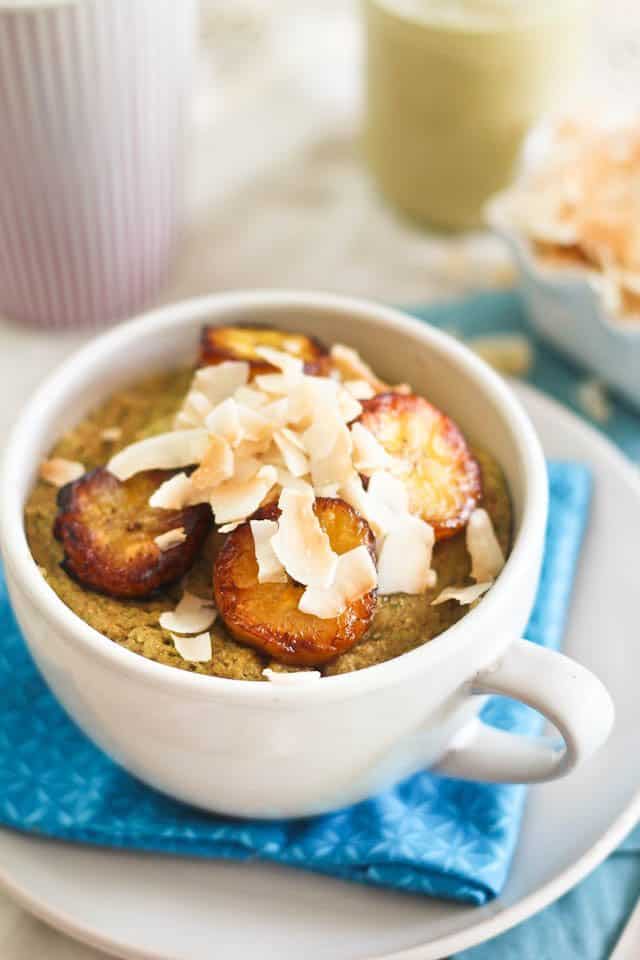 Adding more restrictions to your diet, doesn't mean less fun. It just means more opportunities to experiment with simple healthy recipes! If you're into healthy recipes that also happen to be paleo-friendly, then these paleo diet recipes are for you. From portobello mushroom cups filled with prosciutto and eggs, to a healthy Chia pudding dessert, your paleo diet will find something exciting and delicious in this list.
Zucchini and carrots aren't everyone's first choices when it comes to muffins, but this healthy muffin recipe will take care of that! The secret is balancing the taste of carrots and zucchini with equally healthy ingredients such as mashed ripe bananas and unsweetened applesauce. These carrot-zucchini muffins are the perfect healthy snacks you've been looking for!
If you want your smoothie to have less fruits and more veggies, then this pear and herb smoothie is perfect for you. Simple healthy recipes go really well with this smoothie which takes less than 10 minutes to make. Simply put your bananas, pears, kale, cilantro, and mint into a blender and add almond milk.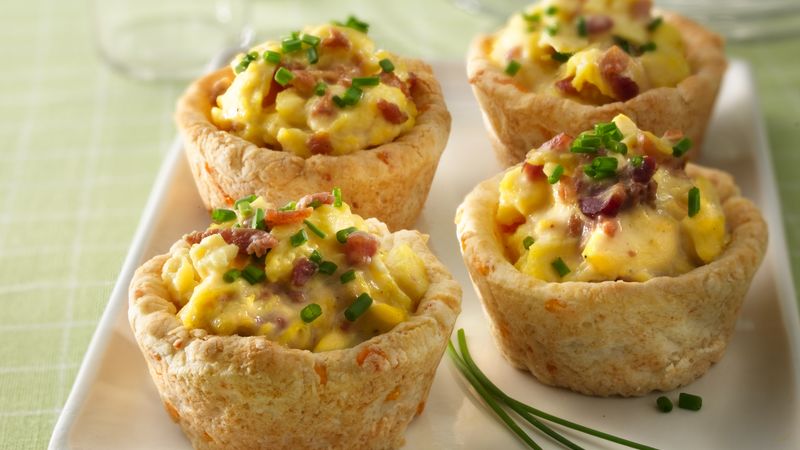 Eggs, when taken in moderation, can be a good source of essential nutrients your body needs. It's no surprise simple healthy recipes have a lot of eggs in them. But they're not just secondary ingredients for your dishes. These easy egg recipes show they can be meals on their own too. My favorite is the scrambled eggs biscuit cups.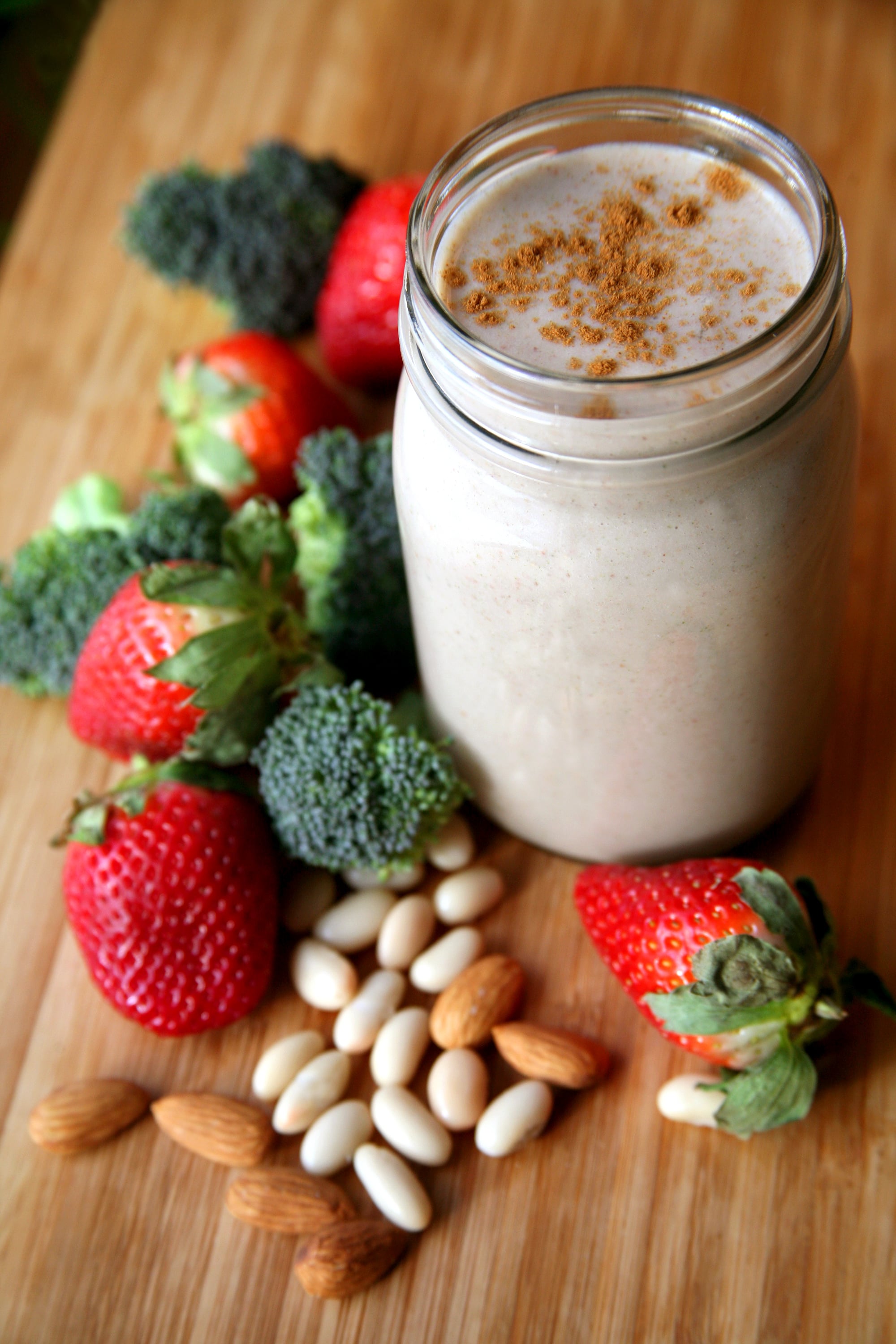 Although these weight-loss smoothies certainly help shed some weight, it's always wise to take them with proper diet and regular exercise. Plus, these weight-loss smoothies will give you a fun and exciting time creating simple healthy recipes to pair them with!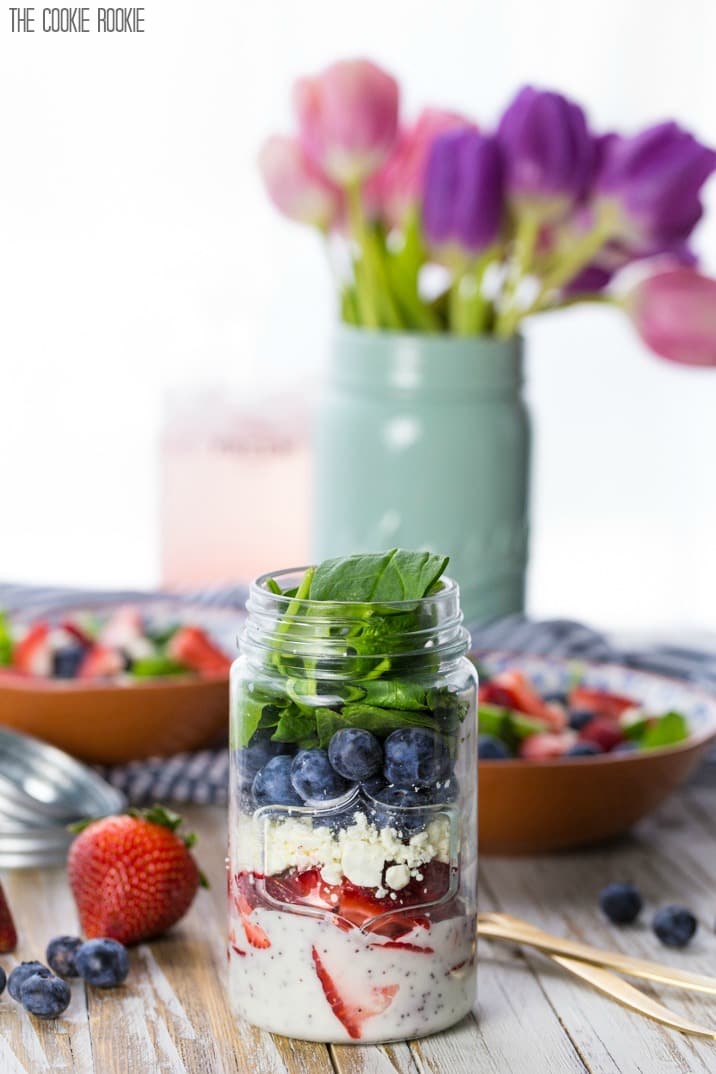 What's better than a fresh delicious salad to complete your simple healthy recipes? Mason jar salad recipes! These salad recipes are perfect for those of us who are always on the go. Any kind of vegetable or salad dressing you're looking for, you'll find on this list!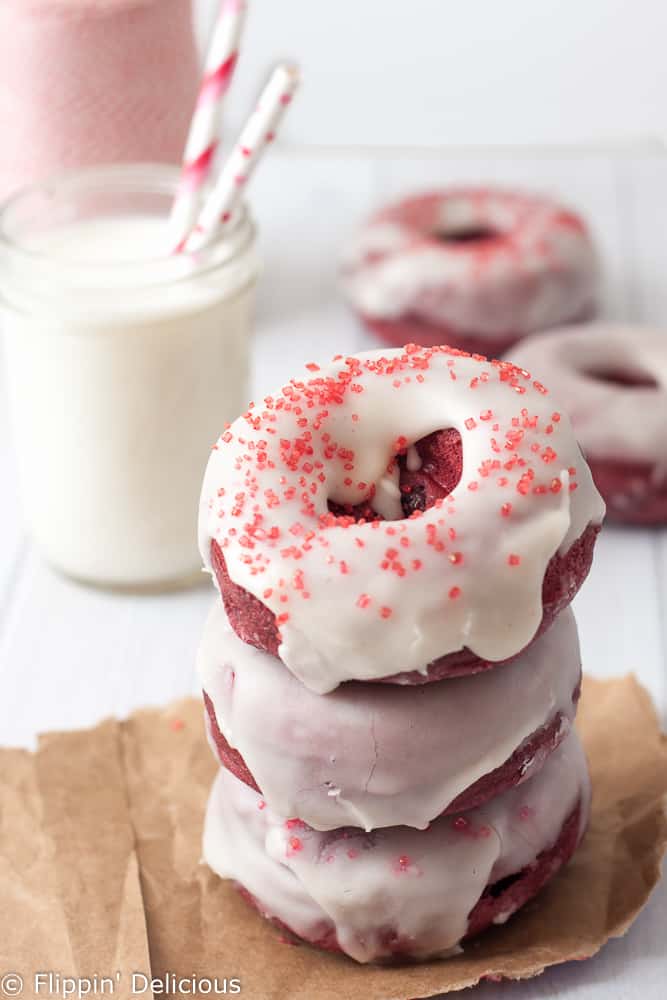 Simple healthy recipes mean becoming wary of certain ingredients, even the ones you can't see. This includes gluten. But no need to worry since there are plenty of gluten-free substitutes nowadays to re-create your favorite gluten-free desserts! Some of these recipes are even vegan and paleo-friendly all at the same time!
Smoothies, depending on the ingredients used to make them, can serve a variety of functions. Some smoothies help ease digestion, while others give you the boost you need to start your day. These energy-boosting smoothies combine your favorite vegetables and fruits to bring out their invigorating kick.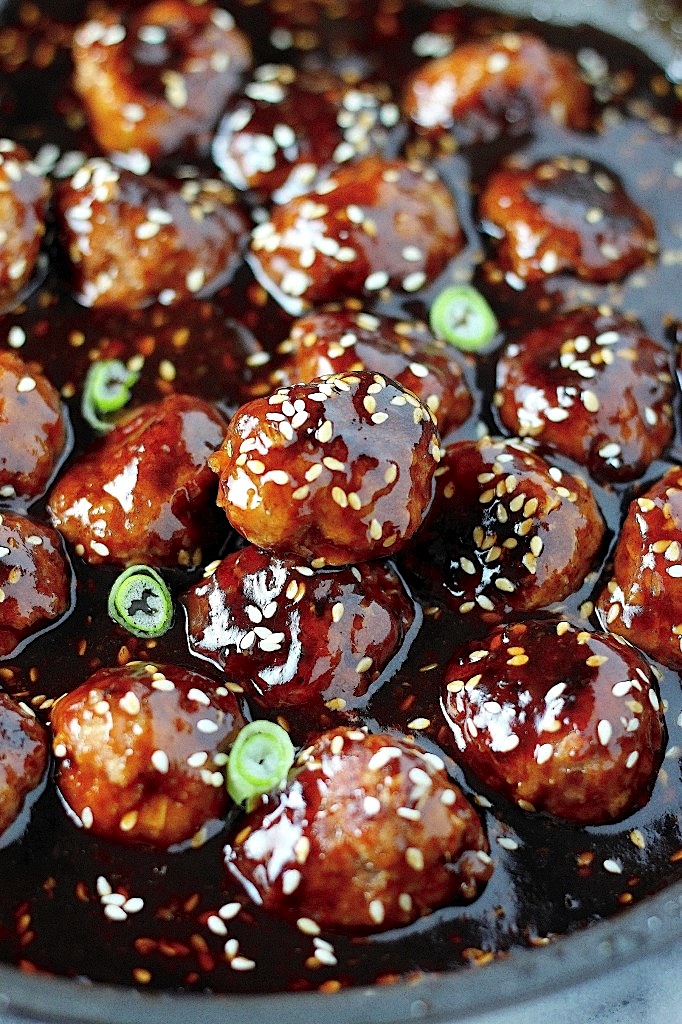 A popular misconception about simple healthy recipes is they don't involve meat. Well, these ground turkey recipes are here to put this issue to rest. Simple healthy recipes are about moderation and preparation as much as they're about the selection of ingredients. With these healthy ground turkey recipes, you'll be able to create turkey dishes by combining them with the most nutritious ingredients. They're guaranteed to maintain your diet and help you feel energized.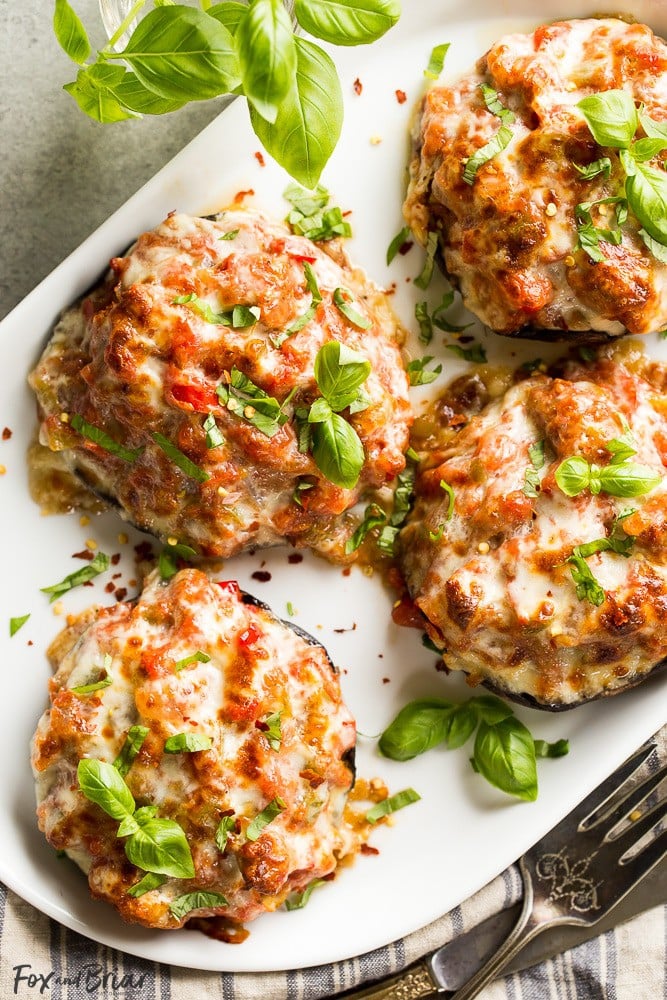 For those of us who aim for accuracy and precision, every calorie counts. So here are healthy dinner recipes under 600 calories! If you think such a restriction would limit your dinner options, think again. This list has chicken tacos, salmon, and pasta dishes made in genius healthy ways to make sure you don't break your diet!
Although a salad, by default, is already healthy, there are ways to mix and match ingredients to get the specific kind of boost you need. These hearty and healthy salad recipes do this in the most delicious ways! Pasta salads? Salads with eggs? A cowboy steak salad? This list got your back!
While simple healthy recipes can be readily made in your own kitchen, we still need some healthy treats we can take with us when we're out of the house. These energy bar recipes are exactly what you need if you spend long days working and need a boost of energy every now and then. With ingredients like granola, Chia, and quinoa, you'll surely be at your most productive every time!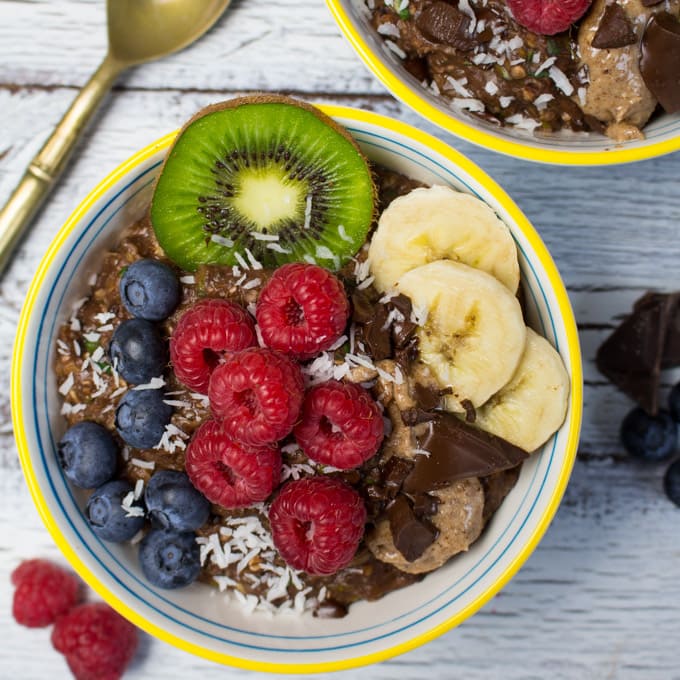 You know what they say: breakfast is the most important meal of the day! So if you want to live a healthy life, then you better start every day with these simple healthy recipes for breakfast! With these healthy breakfast recipes, you can have your usual bacon, eggs, and pancakes mixed with new healthy alternatives such as roasted veggies and goat cheese all under 600 calories!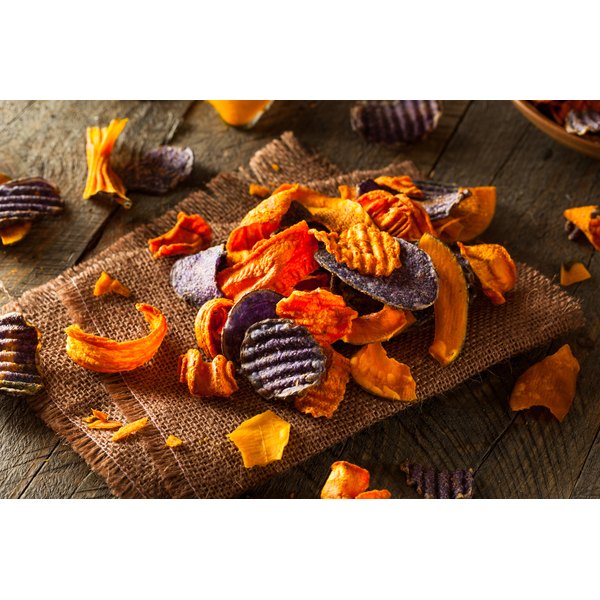 Dehydrators are important for simple healthy recipes because they make healthy ingredients last longer. This means you can put them in more dishes! Aside from this, dehydrated ingredients are also good on their own! These dehydrator recipes include fruit roll-ups and sun-dried tomatoes which make each bowl of pasta more delicious.
How do you turn your classic blueberry muffin into one of these simple healthy ingredients? This recipe will show you! The secret is adding spelt flour instead of your usual flour, and using some agave nectar. Remember to also use fresh blueberries!
Whoever said quiche can't be considered among these simple healthy recipes, doesn't know how to do it right. The great thing about this recipe is it uses leftover vegetables. There are no specific kinds of vegetables required. As long as the combination is great, you can make this healthy sage and butternut squash quiche for any meal of the day!
Bread—on a list of simple healthy recipes? This healthy banana bread recipe shows you why this choice is perfect. Moderating the use of butter and choosing brown sugar instead of white refined sugar make this banana bread the healthy alternative to your classic favorite.
Tomatoes have a lot of benefits. Aside from adding the right zest to a wide array of dishes, they also have anti-oxidants and help you achieve clearer, healthier skin! They're not only for soups and pizza. These fresh tomato recipes will show you how you can transform them into other mouth-watering dishes, fried green tomatoes and parmesan tomato chips!
You can take inspiration for your simple healthy recipes from anywhere. A little Irish twist to your healthy recipes can make them even more delicious! There's even a recipe on how to make gluten-free Irish fritters. Turning to other cultures for culinary inspiration certainly leads to more irresistible healthy recipes!
Vegan recipes have transformed over the years to be more exciting and delicious. Not only are you getting the healthy benefits you need, but you also feel like you're just eating a regular meal! From entreés such as chickpea curry to desserts like vegan brownies, this list of vegan recipes has something to offer for any kind of occasion at any time of the year.
They say french fries and other deep-fried foods are the devil when it comes to healthy living. But simple healthy recipes have a way of transforming your favorite fast-food snacks into healthy treats! These healthy baked fries recipes use avocado, polenta, and asparagus, among others to create fries! The batters used also ranges from simple bread crumbs to cheese-infused coating.
The trick to making more simple healthy recipes as you go along is to think of dishes which are centered on certain types of vegetables or fruits. These Brussels sprout recipes have a way of turning almost and kind of dish into a healthy version you might just love better than the original. My favorite is the fried Brussels sprouts with chili fish sauce. It's like eating a plate of healthy chips!
Simple healthy recipes are good for ordinary days and special occasions! What makes healthy 4th of July recipes so great? Dishes with all kinds of ingredients which appeal to different kinds of people! Your guests for your 4th of July celebration will surely have different tastes, but these recipes guarantee you can satisfy each and every one of them!
Halloween may be months away but who says you can't dress up your simple healthy recipes to make them more fun? With different kinds of candies within your kids' reach, you need healthy treats to balance everything. These healthy Halloween treats make ordinary snacks and desserts nutritious and in theme with the season at the same time! It's all about the ingredients you pick and the presentation!
If you can't make your kids eat alternative healthy Halloween treats, then make their Halloween candy healthy! These healthy homemade halloween candies are as sweet and healthy as they are scary. Just check out those bloody cups made with raspberry jam!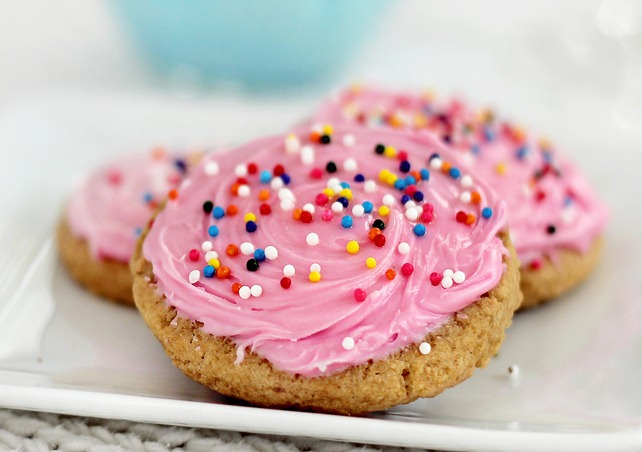 Christmas cookies for diabetics? Sounds impossible, I know. But not if you have these simple healthy recipes to show you how to lessen the sugar content of your cookies! These diabetic-friendly cookies allow those with diabetes to have their share of snickerdoodles, gingerbread cookies, and even biscotti!
There are ways to stick to your simple healthy recipes any time of the year. This includes the Christmas, or as some people like to call it, the season for gaining weight. Well, gaining weight won't be a problem anymore with these quick and easy vegetarian Christmas dinner recipes! This list gives you ideas on how to turn every kind of dish—from sides to mains to desserts—into healthy meals for a guilt-free Christmas feast!
What did I tell you? We got all kinds of simple healthy recipes for all kinds of occasions! Holiday binge-eating usually starts with Thanksgiving, so it's good to be prepared. These healthy Thanksgiving recipes are genius! Yes, you've made a cranberry sauce, but have you had a cranberry smoothie for Thanksgiving?
If you want to take your healthy Thanksgiving recipes up a notch, then try these vegan Thanksgiving recipes! From vegan pumpkin pie cheesecakes to red wine chocolate cupcakes, there's nothing vegan cuisine can't turn into a smash-hit dish. Even meat-lovers will agree!
Why wait for the main dish to show off your simple healthy recipes? These healthy Thanksgiving appetizers will have your guests on the edge of their seats waiting for more healthy mains and desserts. I love serving the sweet and spicy potato pumpkin bites. They keep my guests guessing on what healthy dishes I have in store for them!
If there's a way to be vegan on Thanksgiving, then there are obviously ways to have paleo-friendly Thanksgiving dishes too! These simple healthy recipes include the staple paleo rolls which go great with your turkey and squash rings mixed with cranberry and quinoa. Nothing like a Thanksgiving feast without the fear of weight gain!
And now we're down to simple healthy recipes you must have as every new year dawns upon us. Nothing like starting the year right with these high-protein low-carb snacks! These snacks, with their savory and festive taste and nutritious ingredients, make the transition from holiday eating to year-round dieting much easier!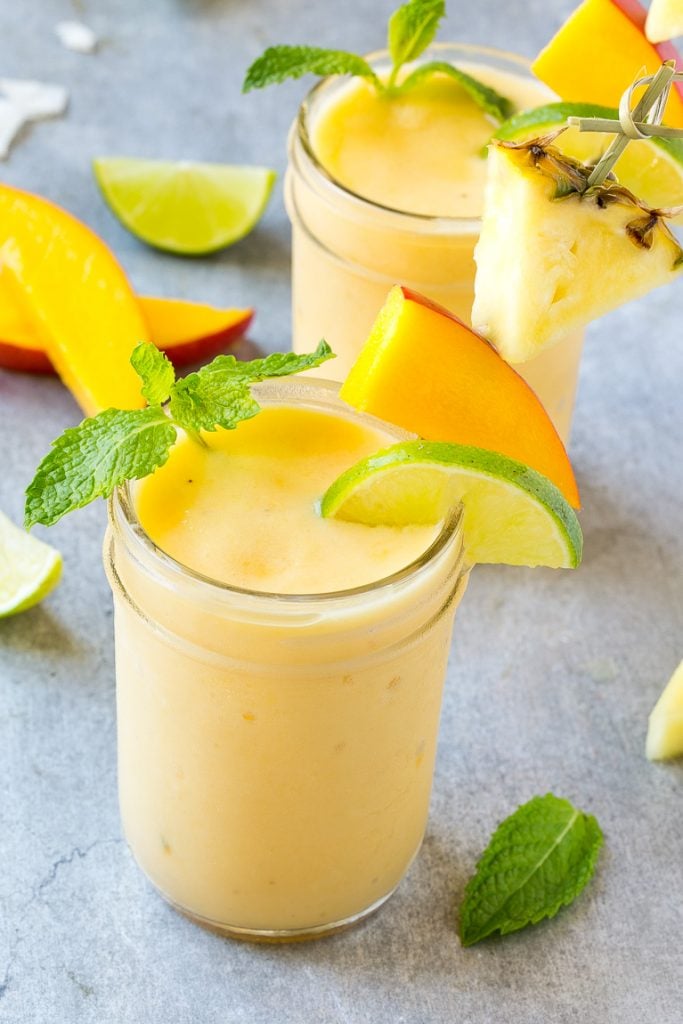 Pair your New Year high-protein low-carb snacks with these healthy New Year smoothies. These smoothies are especially great for New Year because they're made with the freshest and most invigorating ingredients which we all need to fight the winter blues! Take your pick from this list of spinach, pineapple, and berry smoothies!
Don't wait any longer to start creating your simple healthy recipes. Start your vegan diet right off the bat with these vegan recipes for the new year! Without even noticing it, you'll be eating more healthily as days, weeks, and months pass by. These vegan recipes are also good all year-round. With dishes like zoodles marinara and vegan potato cakes, you won't have trouble appeasing everyone's cravings!
To make these simple healthy recipes even more effective to maintain a healthy lifestyle, it's best to pair them with proper exercise. Watch this video from PsycheTruth and learn some basic routine exercises you can try at home:

There you have it! Whatever craving, occasion, or season, you can make and serve these simple healthy recipes! Living a healthy lifestyle shouldn't be a fad we only get into for weeks or months. Committing to eating healthy and regular exercise will yield results that will benefit us in the long run. Plus, if there's anything this list has proven, simple healthy recipes aren't restrictions, but paths to more culinary possibilities! So if you're going to be a foodie, you might as well be healthy while doing it. Let us start today!
Which of these simple healthy recipes are you planning to try? Let us know in the comments section below! If you can't get enough of these simple healthy recipes, then check out these 400 Easy Vegetable Recipes For A Healthy Lifestyle!
Don't forget to keep in touch, foodies!
Also, make sure to follow us on Facebook, Instagram, Pinterest, and Twitter!