Granola parfaits, baked broccoli tots, avocado toast, apple doughnuts, poppy seed pancakes and a handful of other healthy breakfast recipes.
12 Healthy Breakfast Recipes To Start Your Morning Off Right
The success of a day depends on how you start it off. And what better way to start your mornings than with a delicious and healthy breakfast? Yes, bacon, sausage and sweets are amazing, but your body is a machine that needs the right type of fuel. Instead of eating greasy food, high in sodium, why not give your body what it deserves with any one of these 12 healthy breakfast recipes? You'll find everything from pancakes to tacos, so make sure to check everything out below.
1. Granola Parfaits with Peaches & Blueberries
Granola parfaits with peaches & blueberries are what breakfast is all about. Get the recipe here.
2. Healthy Baked Broccoli Tots
Healthy baked broccoli tots. This is not your typical breakfast meal, but why not when it's this good? Here's the recipe.
3. Chocolate Quinoa Breakfast Bowl
Every morning deserves a special treat like this classy and super chocolate-y quinoa bowl. Find the recipe here.
4. Avocado Toast with Fried Egg
You can never go wrong with this fried egg on avocado toast. Check it out here.
5. Coconut Mango Overnight Oats
A breakfast meal you can make make ahead of time, packed with island flavors from coconut and mango. Full recipe.
6. Hearty Breakfast Tacos
Flavorful breakfast tacos are where it's at! Grab the recipe here.
7. Eggless and Dairy-Free Caramel Apple Doughnuts
Who knew donuts could be guilt-free?! Recipe.
8. Sneaky Veggie Quinoa Breakfast Bites
Your kids won't notice the veggies and quinoa in every bite of these delicious breakfast bites. Click here for the recipe.
9. Lemon Poppy Seed Pancakes
Who can say no to pancakes, especially when they're healthy. Here's the recipe.
10. Banana Peanut Butter Baked Oatmeal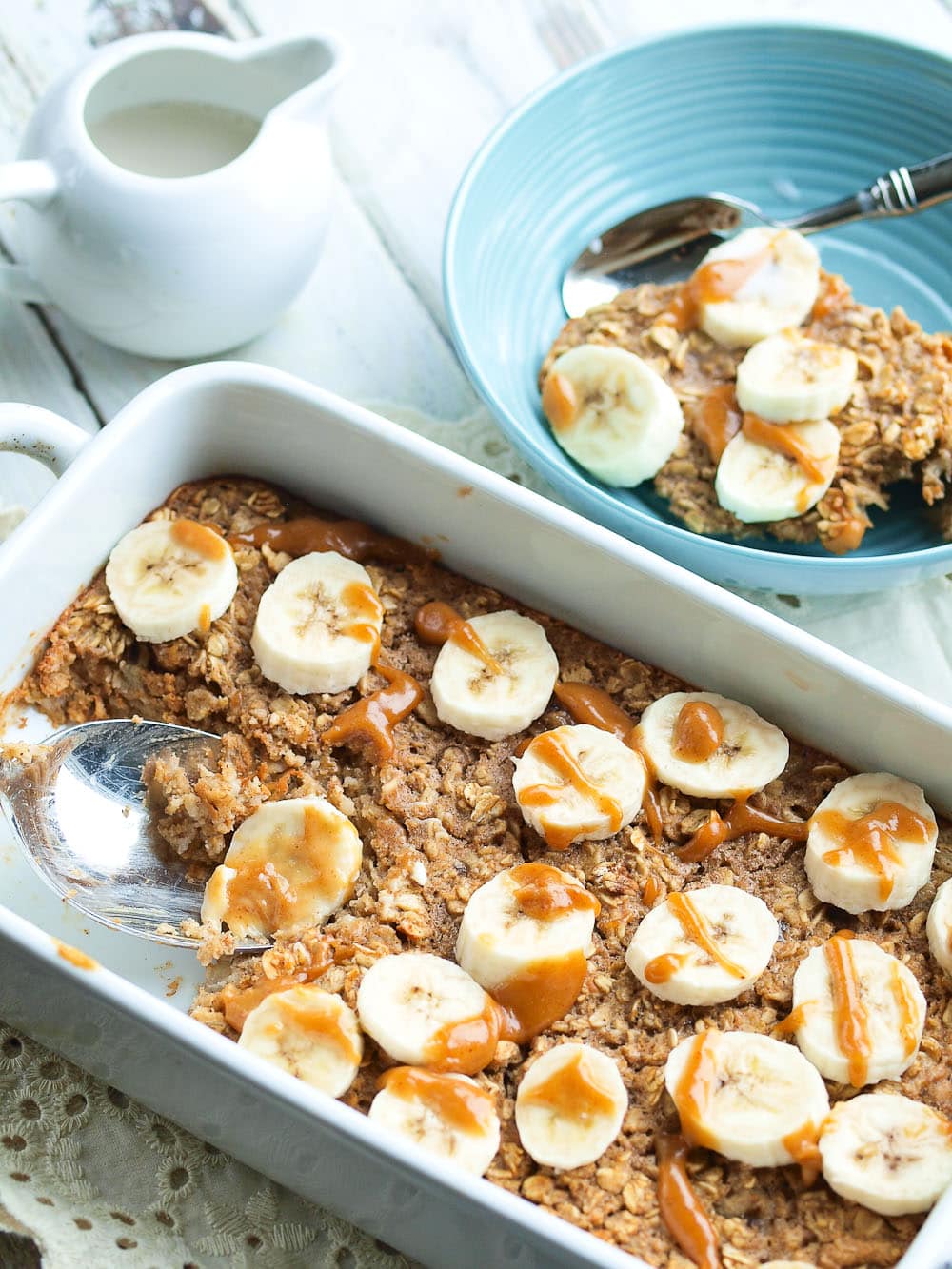 Make your morning sweeter with this hearty and healthy baked oatmeal with banana and peanut butter. Get the recipe here.
11. Healthy Breakfast Sandwich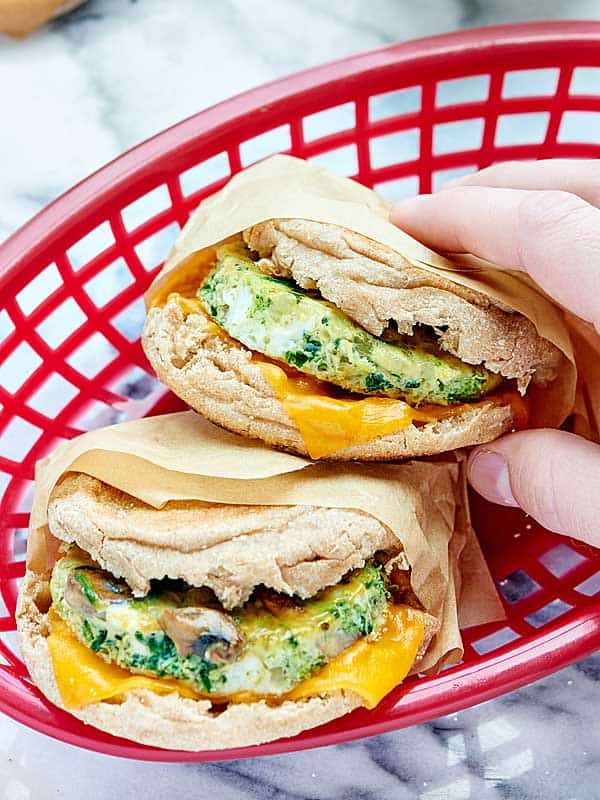 Forget about McDonalds when you have a healthy breakfast sandwich this delicious. Full recipe.
12. Healthy Chocolate Crepes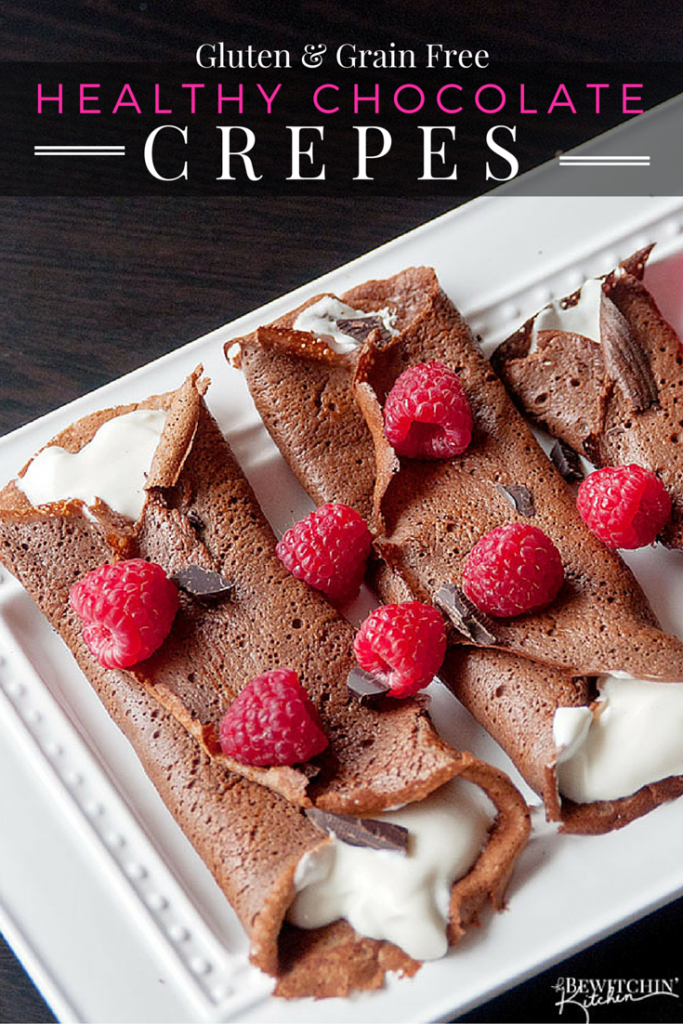 A gluten-free and grain-free breakfast meal perfect for any holiday. Give it a try! Find the recipe here.
What do you think of these healthy breakfast recipes? Which recipes are you planning to try? Share your experience with us in the comment section below.
Related Posts:
Don't forget to keep in touch, foodies!
Sign up for our newsletter here!
Also, make sure to follow us on social media: