Looking for red velvet recipe that are easy and quick to make as well as a great way to impress? Here are 12 decadent recipes to try!
12 Red Velvet Recipe To Fall In Love With
In any forms, for some reasons, we found red velvet quite intimidating to make without knowing that it's just a simple steps away to achieve. Red velvet recipe seems to fit any special occasions simply because it's absolutely decadent and the red color it has makes it look more festive and tempting. Since Valentine's Day is approaching, red velvet treats are being more trendy and requested so here are 12 red velvet recipes to fall in love with!
1. Red Velvet Cheesecake Cake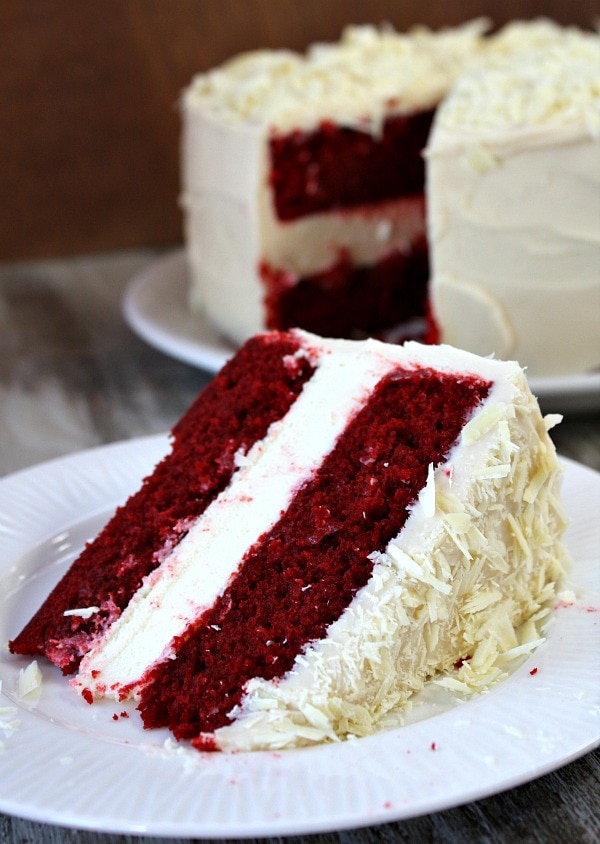 A dreamy cake with cheesecake layer sandwiched in-between two moist red velvet cake covered with cream cheese frosting and topped with shaved white chocolate. See full recipe here.
2. Red Velvet Hot Chocolate with Cream Cheese Whipped Cream

Get comfy and cozy with a glass of this red velvet hot chocolate made even yummier with cream cheese whipped cream toppings. Get the recipe here.
3. Red Velvet Oreo Brownies
These brownies seem to have everything and it's an absolute breathtaking treat to try. Moist red velvet brownies, thick cookies 'n cream frosting, chocolate ganache and crushed Oreos and what more can you ask for?! Recipe.
4. Red Velvet Cake Mix Cinnamon Rolls
A decadent cinnamon rolls made with red velvet cake mix. These taste so good with bunch of cinnamon goodness all over it plus a layer of cream cheese frosting over the top. Get the recipe here.
5. Red Velvet Cupcakes with Vanilla Cream Cheese Frosting
An incredible and delightful red velvet cupcake recipe which is surprisingly from scratch but as good, moist and tasty as the store-bought kind. Grab the recipe here.
6. Red Velvet Truffles
You should try and make a batch of these adorable red velvet cake bites. They're simple but an absolute treat to indulge anytime. Full recipe here.
7. Red Velvet Candy Cane Kiss Cookies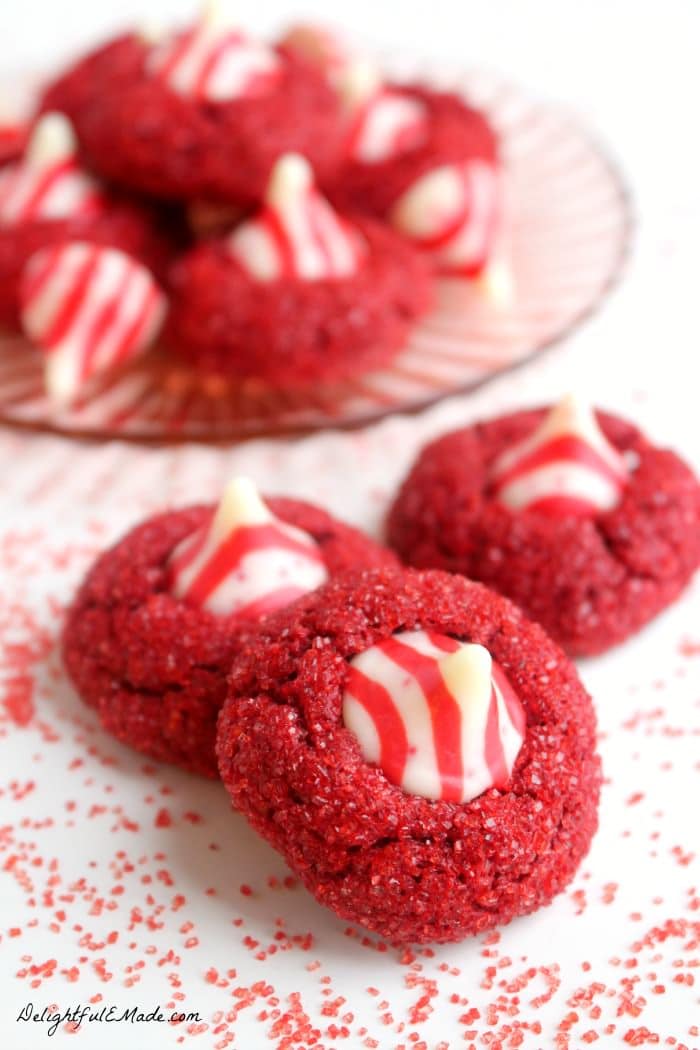 These red velvet candy cane cookies are perfect for any parties as dessert or you can put them in a fancy box and they're a great giveaways to share to everyone. Recipe.
8. Red Velvet Nutella-Stuffed Cookies
This stack of red velvet cookies is the epitome of an ooey gooey, luscious and sweet stuffed cookies! These cookies are perfection! Check it out here.
9. Baked Red Velvet Donuts
If you're still looking for a perfect dessert or treats to make for Valentine's day, both easy and tasty, then here is an awesome recipe you need to try. Get the recipe here.
10. Red Velvet Cheesecake Gelato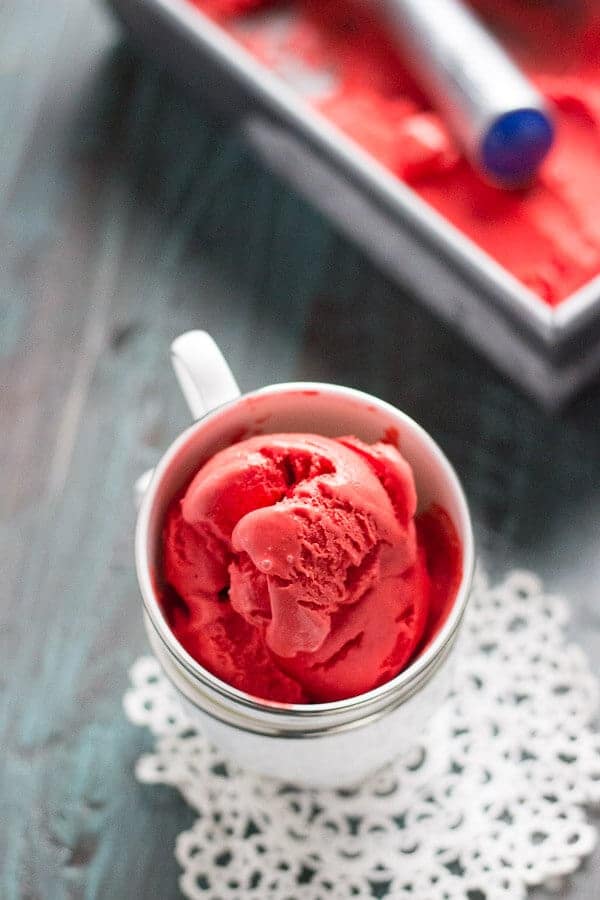 Fall in love with this velvety, extremely creamy red velvet cheesecake gelato! Grab the recipe here.
11. Red Velvet Whoopie Pies with Cream Cheese Frosting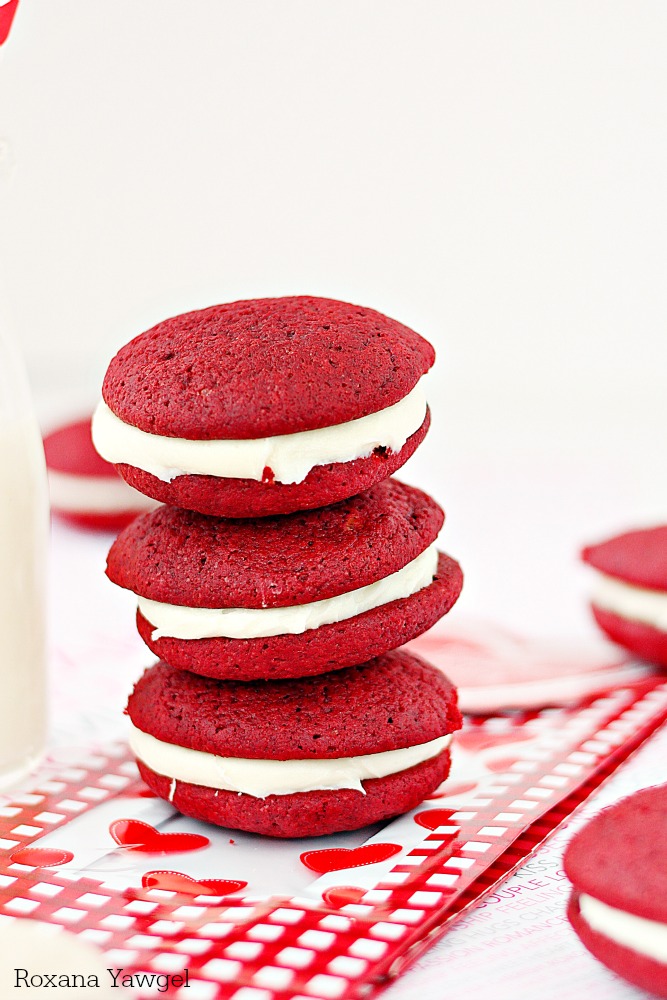 There's nothing sweeter than these red velvet whoopies filled with smooth sweet cream cheese frosting on Valentine's day, Mother's Day, birthday even in an ordinary day. Check it out here.
12. Red Velvet Crepes with Sweet Cream Cheese Filling
These red velvet crepes are beyond everybody's breakfast desire! Such a lovely treat to please someone close to your heart. Recipe here.

How about a creative red velvet microwave mug cake recipe for two? This is another unique and fun way to celebrate a very special day. Watch this awesome video by Brandi Milloy of POPSUGAR Food:
What do you think of these red velvet recipes?
Which recipe are you planning to try?
Share your experience with us in the comment section below.
Related Posts: 
Don't forget to keep in touch, foodies!
Sign up for our newsletter here!
Also, make sure to follow us on social media too: