Looking for easy and healthy ground beef recipes that require only a bit of your time to prepare? Here are 10 of them…and they're all amazing!
10 Healthy Ground Beef Recipes
Ground beef or minced beef is popular as a relatively cheap and quick-cooking form of beef. Aside from hamburgers, chili, sloppy joes and meatloaf, ground beef actually has a lot more to offer…it's just all about knowing what to do with it. Lucky for you, we've got a handful of unique and healthy ground beef recipes that won't ruin your diet. Not only are they good for you, but they'll make your taste buds dance! From lasagna zucchini boats to stuffed peppers, ground beef is truly one of a kind.
1. Baked Ziti with Ground Beef (Weight Watchers)
A filling, cheesy, and beefy dish that's healthy. What more could you want? Grab the recipe here.
2. Lasagna Zucchini Boats
Eating healthy can be fun! Here's the recipe.
3. Mexican Zucchini and Beef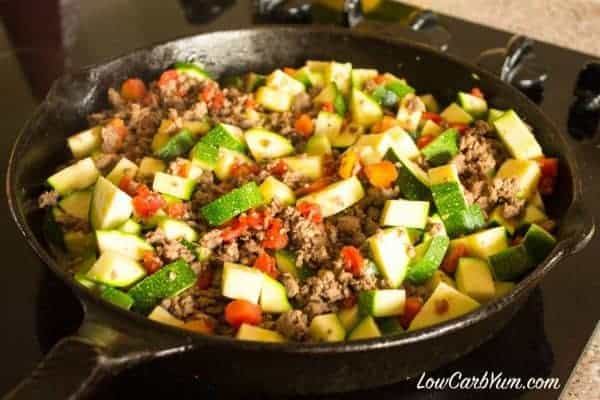 A skillet chock-full of low-carb zucchini and ground beef. Get the recipe here.
4. Weight Watchers Cheesy Meat Lasagna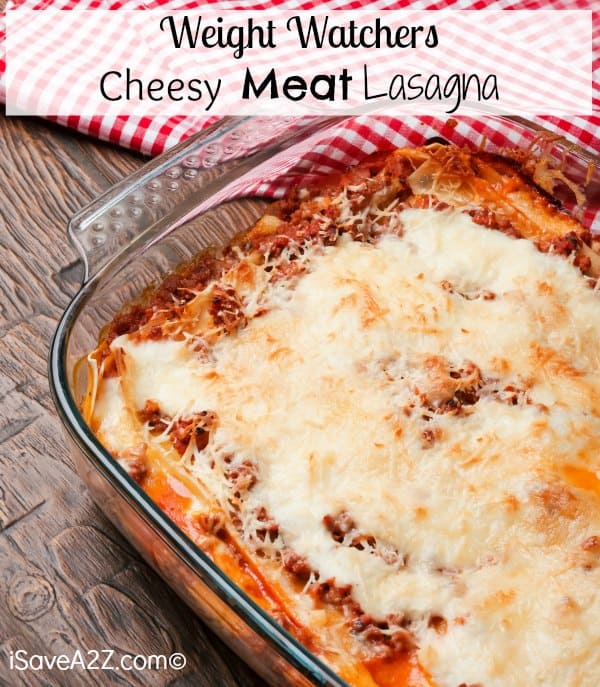 This weight watchers recipe gives lasagna a whole new level of yumminess. Check it out here.
5. Cheesy Cauliflower Shepherd's Pie
Classic shepherd's pie made even healthier with mashed cauliflower. A succulent comfort food and a perfect meal for the whole family. Full recipe.
6. Thai Basil Ground Beef Bowl
Make this healthy and flavorful Asian beef bowl in as fast as 25 minutes. Grab the recipe here.
7. Stuffed Spaghetti Squash with Tomato and Ground Beef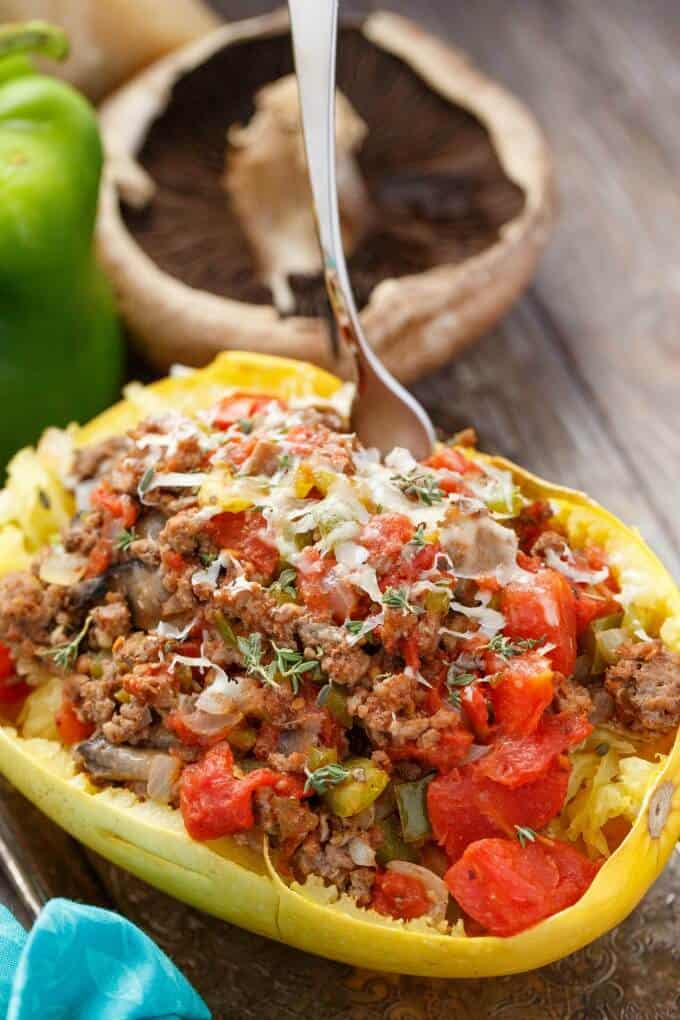 Beef, veggies, cheese…yum! Recipe.
8. Lightened Up Beef Stroganoff
Beef and pasta go hand in hand to create a filling and delicious stroganoff. Here's the recipe.
9. Beef Enchilada Quinoa Bake
This hearty casserole recipe is the perfect meal to make ahead of time so the entire family can enjoy it throughout the day. Check it out here.
10. Cheeseburger Stuffed Peppers
Everything you love about cheeseburgers, but healthier! Get the recipe here.
What do you think of these healthy ground beef recipes? Which recipe are you planning to try? Share your experience with us in the comment section below.
Related Posts:
Other Posts From Pioneer Settler: