All of the best healthy ground turkey recipes are in one place in this post! Check out our compilation of delicious ground turkey recipes below.
Healthy Ground Turkey Recipes You Must Try
As we here at Homemade Recipes always say, eating healthy does not mean you eat bland, boring food all the time. There are hundreds of healthy recipes—for pizza, burgers, fries, nachos, the like—that prove eating healthy is an awesome experience. Your food can still be very savory and enjoyable as long as you know how to combine interesting ingredients. Ground turkey, for example, is a healthier alternative to other kinds of meat. In this post are healthy ground turkey recipes, which can help you start eating healthy. Check them out!
1. Ground Turkey Sweet Potato Skillet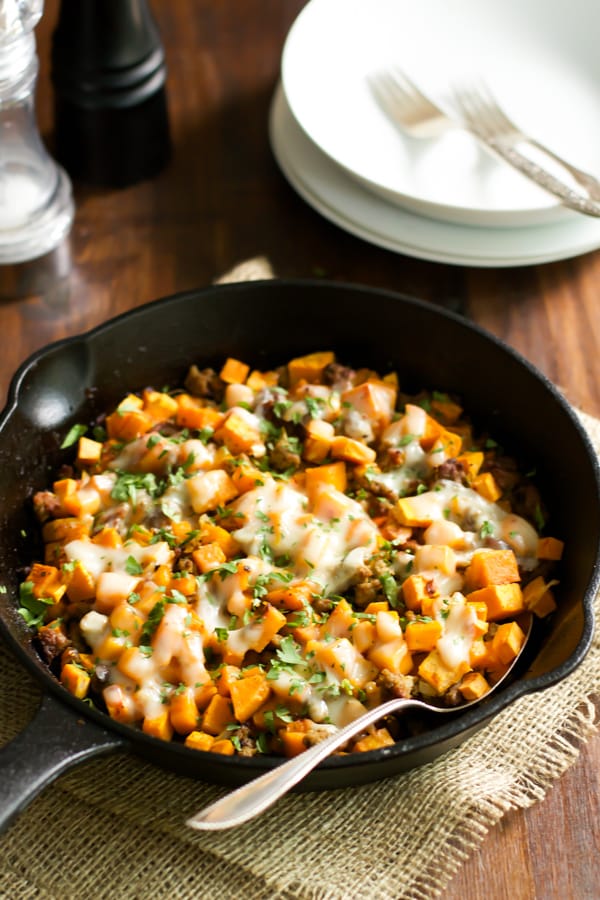 You'll find a delicious comfort food in this dish of ground turkey and sweet potatoes. What's amazing about this one-pan meal is you can make it in just about 30 minutes. It's the perfect dinner for busy weeknights!
2. BBQ Turkey Joes
Are you looking for a quick and tasty meal to whip up for tonight? Here's a BBQ turkey joe recipe to save your day! When you have extra time, you can make this simple dish more special by pairing it with homemade French fries.
3. White Turkey Chili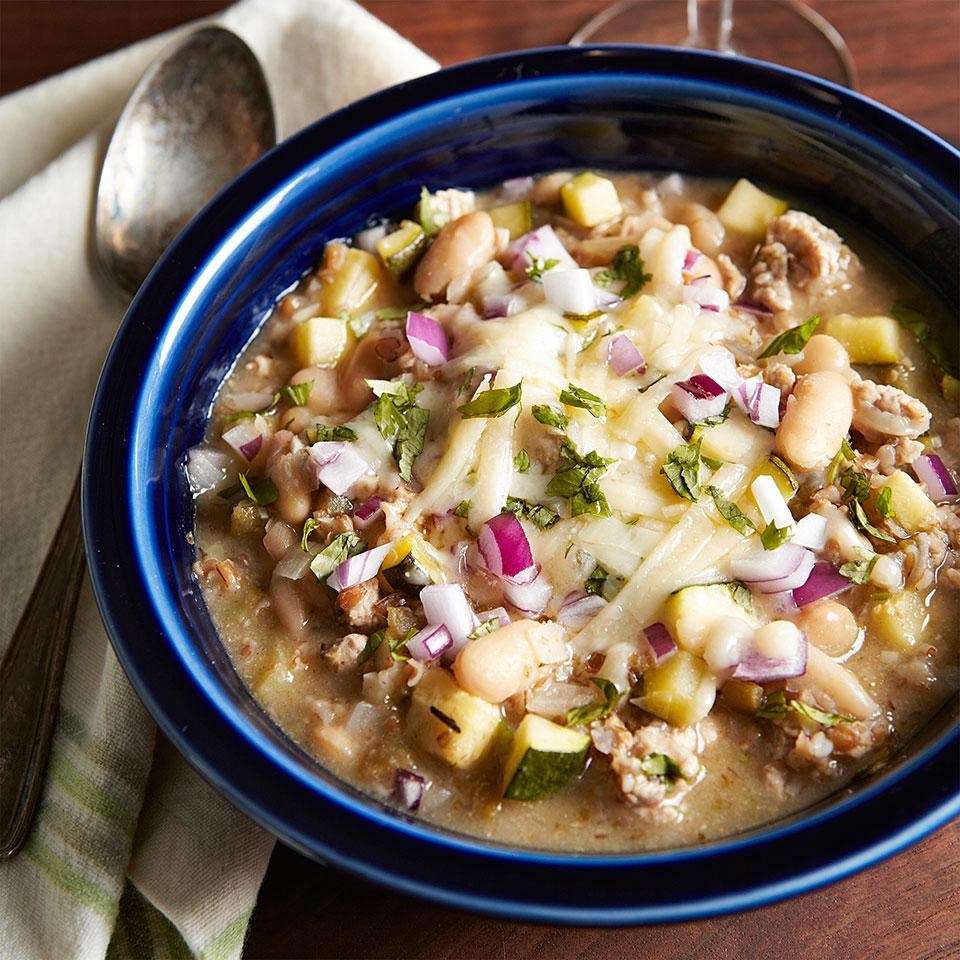 This low-calorie white turkey chili is something you need in your fridge every now and then. Make this on a weekend, store it properly, and heat it up on a weekday when you're feeling too tired to cook.
4. Turkey Meatloaf Wellington
Impress your friends and family this weekend with a turkey meatloaf Wellington! This simple, classic dish goes nicely with red wine or refreshing lemonade.
5. Chinese Green Beans with Ground Turkey Over Rice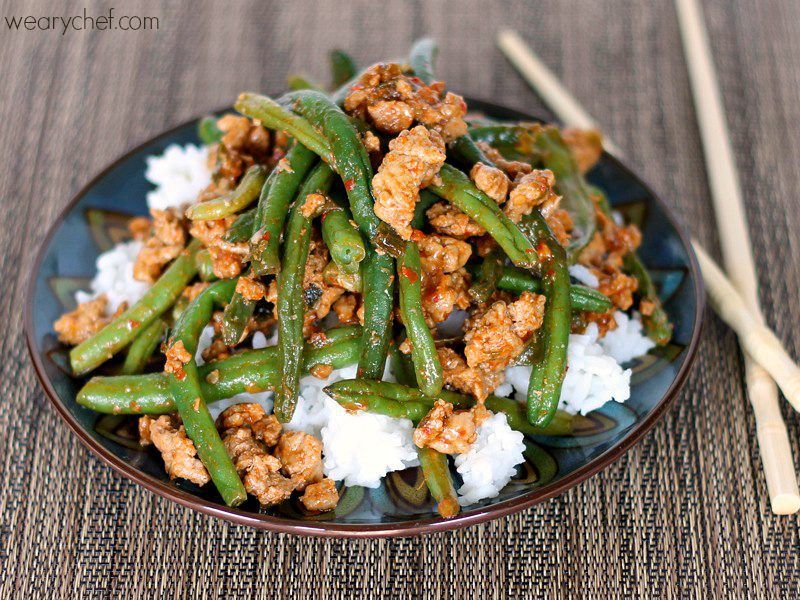 This is a simple meal of rice, ground turkey, and green beans. Nonetheless, it is delicious not to mention very easy to make! It goes quite well with Thai peanut noodles, too. You can skip topping the turkey and green beans on rice and make them a side dish for the noodles instead.
6. Teriyaki Turkey Lettuce Wraps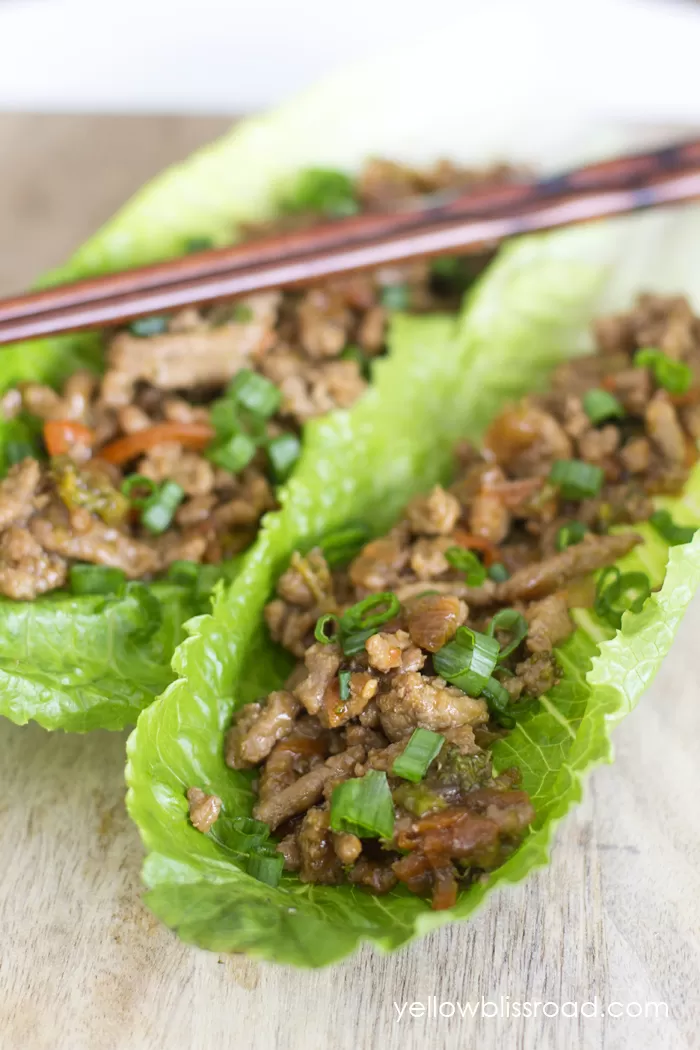 In this recipe, the ground turkey is smothered in delicious teriyaki sauce, then piled on crunchy lettuce wraps. It can serve as an appetizer to a simple main course of homemade grilled chicken.
7. Turkey Chili Mac with Jalapeños
Get cozy with a bowl of turkey chili mac. If you want more texture and protein, you can toss some black beans to the chili as well. Try making this simple and easy comfort food once and it will very easily become a family favorite.
There's nothing like a good hot chili to beat the cold of the wilderness. Chili Campfire Bake for the win! 😍 #summerhttps://t.co/ljjvTGHTgB pic.twitter.com/vkp1GXsxih

— Homemade Recipes (@BestHomeRecipes) June 15, 2017
8. Easy Turkey Meatballs
Who can resist meatballs? This go-to dish is simple enough to make plus, it's pretty versatile. You can top it with tomato sauce, as the recipe suggests, or you add it to a homemade pasta dish. You can even eat it with rice!
9. Curried Ground Turkey with Potatoes
Oh, the heavenly smell of curry! This mouthwatering ground turkey meal is bursting with bold Indian-inspired spices and flavors. With this one-pot dish, it's actually easy for us to say you'll ask for seconds. Or even thirds.
10. Avocado Turkey Burgers
Healthy burgers are a thing now. And yes, they taste good! This recipe shows you how to use ground turkey and avocado to make a delicious, juicy patty.
11. Paleo Spicy Turkey Stuffed Mushroom
Stuffed mushrooms are the bomb! In this recipe, you will know how to make an exquisite turkey stuffing for Bella mushrooms. You can eat these healthy babies for dinner or serve them as appetizers. They're awesome, either way.
12. Meat and Potatoes Casserole
This meat and potato casserole is a light but hearty comfort meal. It's not the quickest dish to whip up on busy days but this is definitely worth a try if you've got time to spare.
13. Zucchini and Ground Turkey Pizza Boats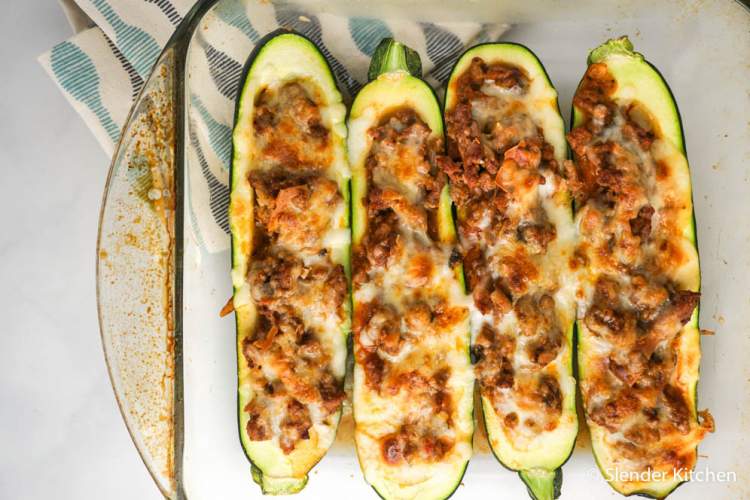 You have to admit. These zucchini and ground turkey pizza boats look fantastic! This dish can even go nicely with the spicy turkey stuffed mushroom.
14. Turkey Vegetable Soup
Ground turkey, tomatoes, mixed veggies, and rice come together to create this comforting soup. Freeze the leftovers properly so you can heat it up for dinner when you're in a pinch.
15. Sweet Potato Turkey Shepherds Pie
This version of the classic shepherd's pie does away with traditional ingredients like beef, lamb, and regular potatoes. Make one for yourself and you'll find this pie to be just as savory.
Learn how to make a turkey meatloaf in this video from Crouton Crackerjacks:
We hope you like our list of healthy ground turkey recipes. Of course, there are other ways to make your ground turkey even more special. This post serves as a simple guide to encourage you to make your own recipe. Don't be afraid to think outside the box and spice things up!
What do you think of these healthy ground turkey recipes? Which recipe are you planning to try? Share your experience with us in the comment section below.
Are you looking for more healthy recipes? Then check out this list of healthy pizza recipes!
Don't forget to keep in touch, foodies!

Also, make sure to follow us on Facebook, Instagram, Pinterest, and Twitter!
Editor's Note – This post was originally published in September 2016 and has been updated for quality and relevancy.