From deep fried to baked, curly to wedge and simple to smothered, you'll enjoy all of these French fries recipes as much as we do!
16 Tasty French Fries Recipes You Won't Forget
French fries come in all shapes, sizes and seasonings. While they're usually paired with other meals such as burgers, fish, and steak, they can be enjoyed on their own…as long as they're done right. Grab your fresh garlic, melted cheese, buffalo wing sauce and truffle oil and prepare yourself any one of these dozen French fries recipes.
*UPDATE!* Since first publishing this article, we became so obsessed with fries that we also decided to make some videos too! Which one will you be making tonight?
1. Three Cheese Fries Recipe
2. Homemade Wedge Cut Fries
3. Homemade Loaded Fries Recipe
4. French Fries 4 Ways…
5. Homemade French Fries with Fresh Garlic and Dill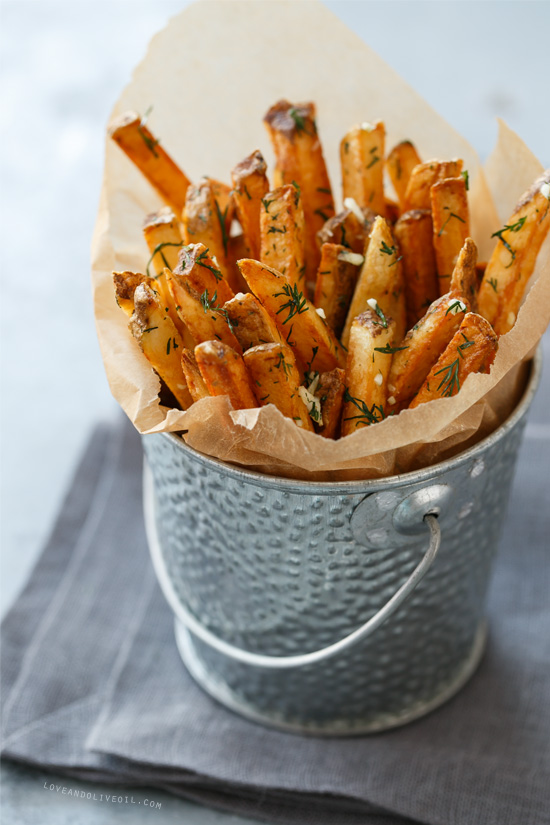 Super scrumptious homemade French fries you need in your life. Check it out here.
6. Crispy Baked Curly Fries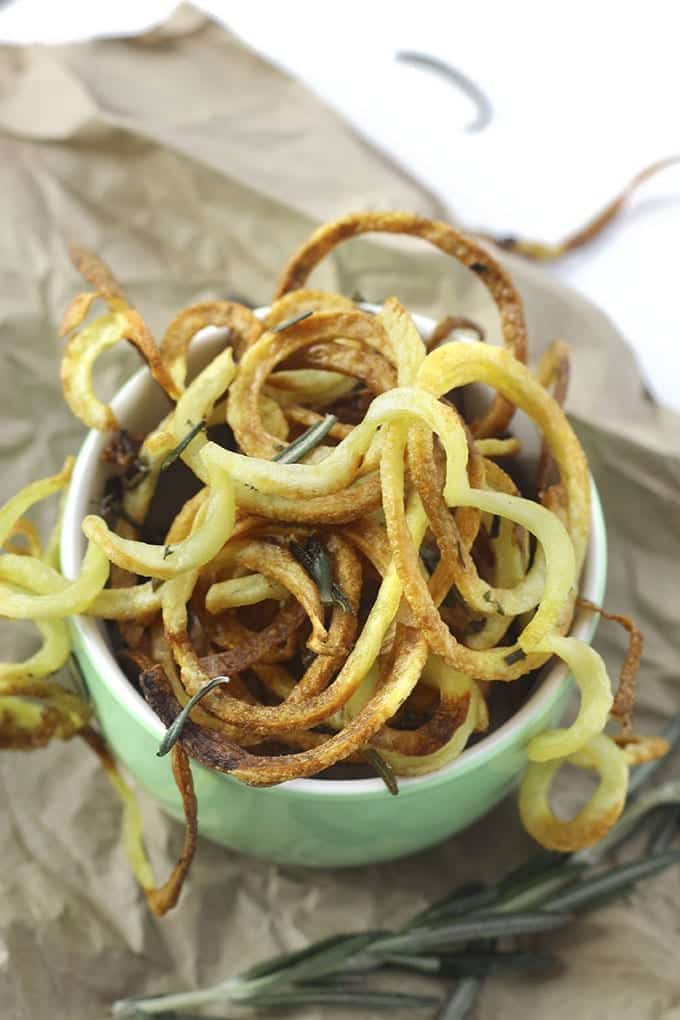 This is why you have to invest in a good spiral vegetable slicer. Learn how you can make it here.
7. Garlic Cheese Fries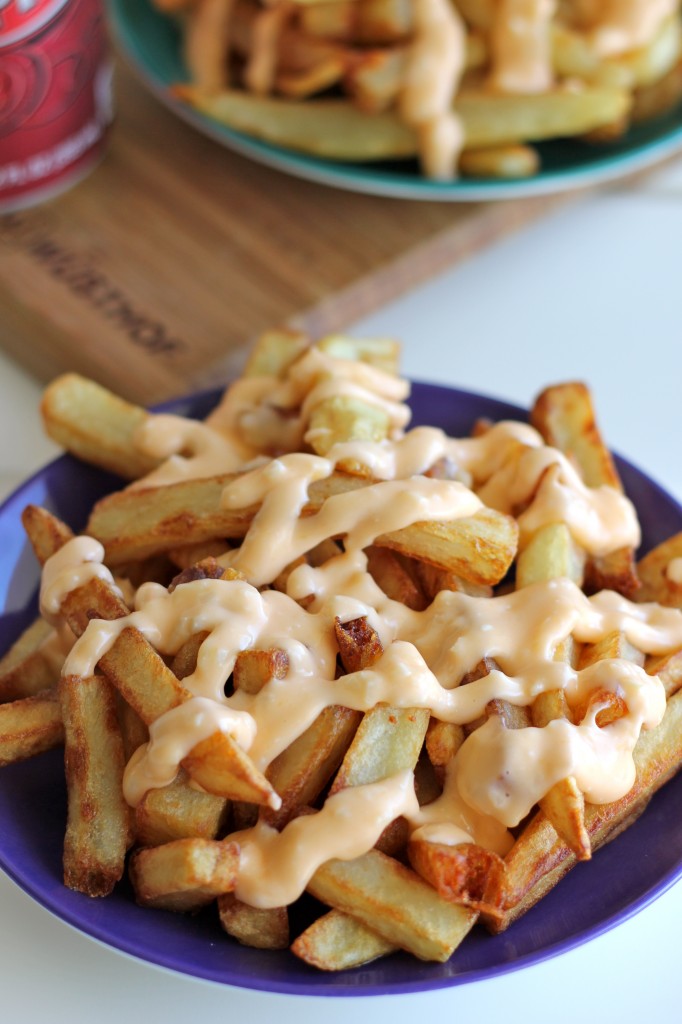 These double deep-fried French fries with garlic cheese sauce smothered on top are pure bliss. Here's the recipe.
8. Buffalo Cheese Fries
Buffalo wing sauce, cheese and crispy baked French fries. What's not to love?! Full recipe.
9. Zesty Ranch Fries
A Ranch flavor that will make your fries completely incredible. Try it here.
10. Parmesan Truffle Fries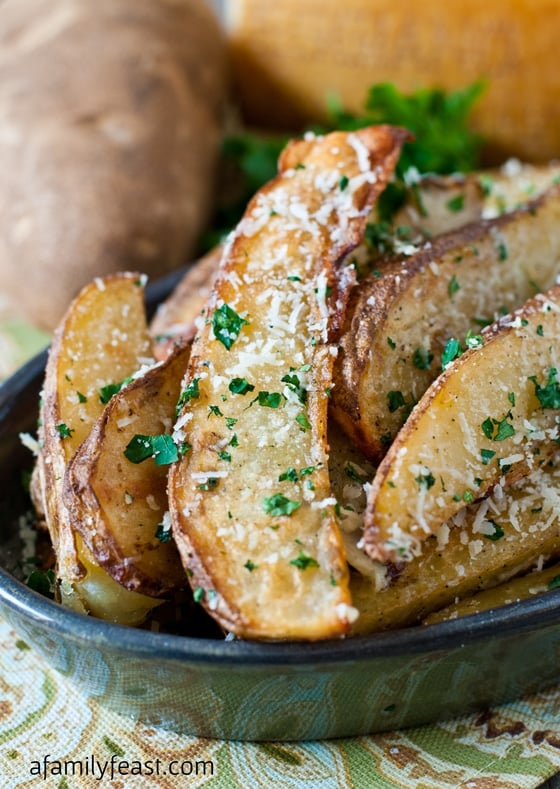 Grated parmesan and truffle oil give these French fries an exoitic taste. Find the recipe here.
11. Spicy Dijon Fries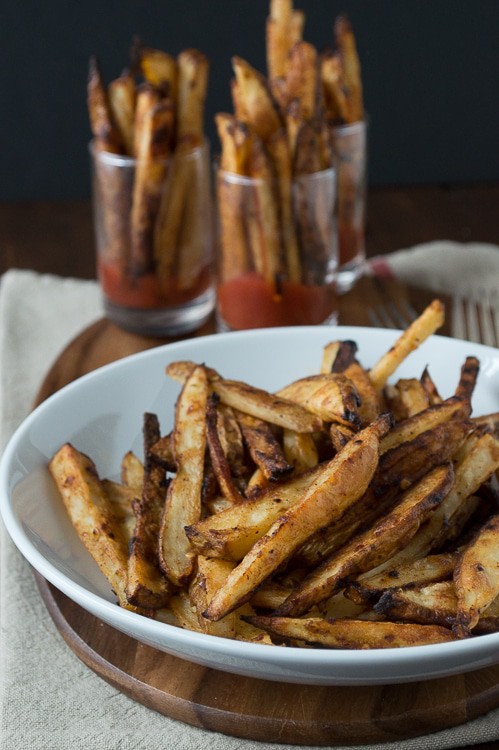 A quick and easy French fries recipe perfect for those who can handle the heat! Grab the recipe here.
12. Salt & Vinegar Baked Fries
Keep it simple with these salt & vinegar baked fries! Read the recipe here.
13. Vegan Fries
Vegan and gluten-free French fries that you can share with your vegan friends and family. Full recipe.
14. Pickle-Brined French Fries
This is where pickle juice belongs. Here's the recipe.
15. Garlic Parmesan Fries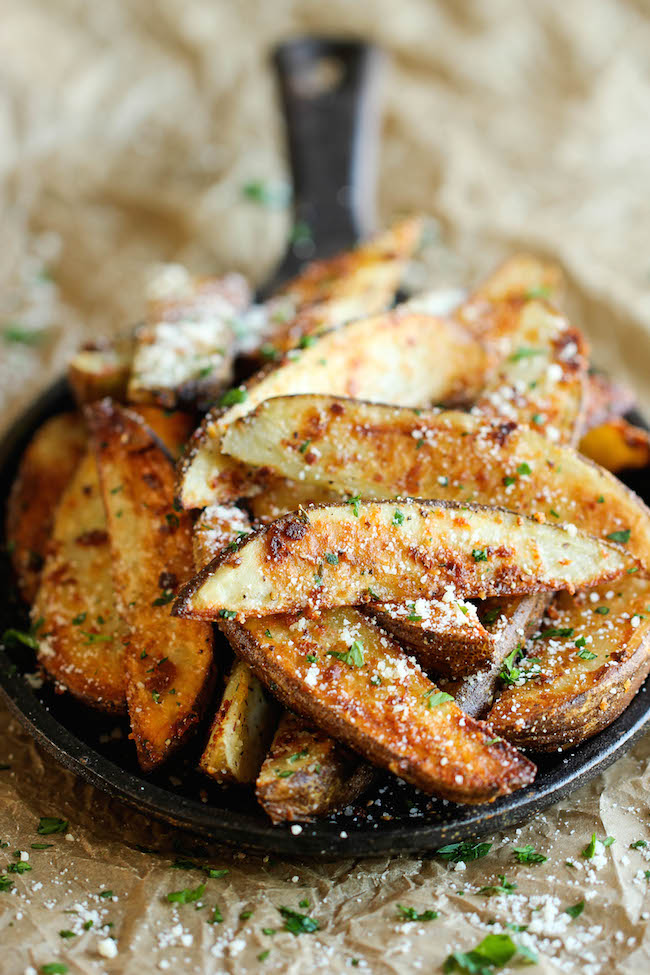 Garlic and parmesan go hand in hand. Click here for the recipe.
16. Lebanese Spiced French Fries
The heat brings these fries to a whole other level. Get the recipe here and give it a shot.
What do you think of these French fries recipes? Which recipe are you planning to try? Share your experience with us in the comment section below.
Related Posts:
Don't forget to keep in touch, foodies!
Sign up for our newsletter here!
Also, make sure to follow us on social media:
Facebook
Instagram
Pinterest
Twitter
Tumblr
*Updated 7/13/17. Originally Posted on 7/13/16