Transform squash, zucchini and sweet potato into something amazing with these 11 vegetable spiralizer recipes.
11 Vegetable Spiralizer Recipes
Just because a dish is healthy doesn't mean you can't have some fun with it.
Vegetable spiralizers, which you can purchase at any appliance store, can turn most vegetables into amazing looking noodles, which you can then prepare with shrimp, chicken, and more. Not only does it spice up the way your food looks, it's also a great way to get your kids into eating any veggies they might not like.
If you have a vegetable spiralizer and are looking for some recipes to make, you've come to the right place!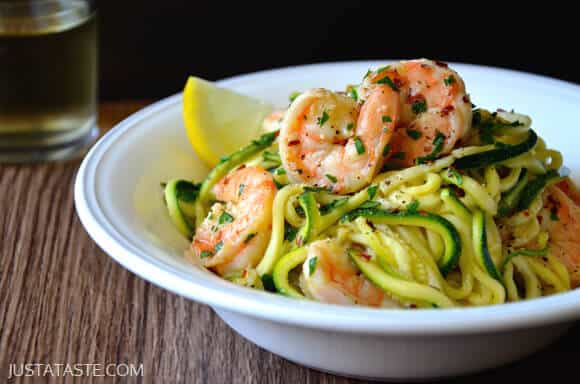 All you need are 30 minutes and you can whip up this healthy shrimp scampi with zucchini noodles, marinated in white wine.
A kosher, gluten-free, and paleo-friendly dish that only requires four ingredients: sweet potatoes, scallions, garlic and egg. You'll want to dig in as soon as you make them though, because they're best when hot.
It's chicken noodle soup just like mom makes, except this one uses zucchini noodle instead of pasta. It's gluten-free, low in calories in fat and high in protein. Your soul will thank you after you're done with this one.
Replace traditional wheat noodles with spiralized turnips and carrots and you've got yourself this BBQ pork turnip noodle ramen. The turnip noodles absorb the flavors of the broth, while the BBQ pork tenderloin is incredibly soft, making this one heck of a warm and comforting soup.
A delicious pad thai dish that uses spaghetti squash. Just slice open the squash, scoop out the insides, roast it in the oven and shred the flesh with a fork to create the long strands you see in the dish.
As soon as the yolk runs down onto your noodles, you'll die with excitement for the next bite. Coming in at under 350 calories, your waistline will also thank you.
While it is a bit more difficult to spiralize broccoli (due to its lack of size), that shouldn't deter you from making this dish. Your bowl of garlic broccoli noodles and toasted pine nuts will come out sensational.
A super easy and healthy meal. Use your slow cooker to prepare your turkey meatballs, then spiralize some noodles out of zucchini and yellow squash and you're pretty much set.
Extra garlic-y curly fries made from a spiralizer, that will make the absolutely perfect side for any juicy burger.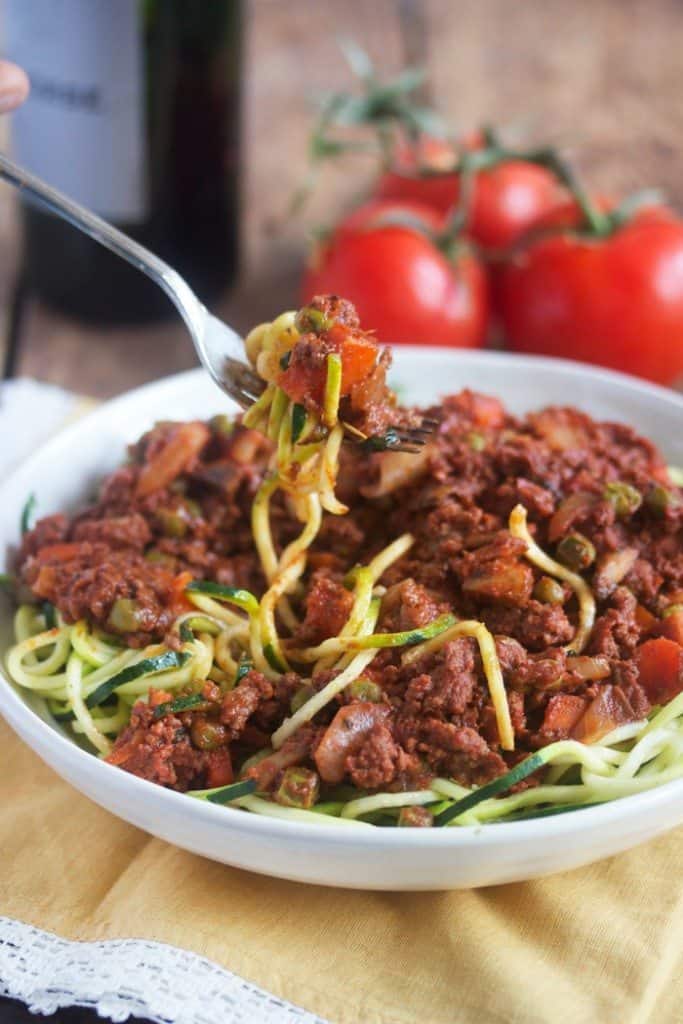 A great weeknight Italian-style dinner that takes less than 30 minutes to prepare, but tastes like hours of effort.
A vegan's dream, this Caesar salad comes packed with kale, crispy spiced chickpeas, cashews and sweet potato noodles.
Don't forget to keep in touch, foodies!
Sign up for our newsletter here!
Also, make sure to follow us on social media too: