Enjoy a slice of pizza without the guilt thanks to these homemade healthy pizza recipes! Pizza is the last thing you want to eat if you're on a diet or trying to cut some carbs and calories, but today, we're going to give you more options so pizza won't be included in your blacklist. Gather your favorite toppings, fire up your oven, try these 13 healthy pizza recipes, and enjoy your favorite snack any time you wish!
13 Homemade Healthy Pizza Recipes to Satisfy Your Cravings
1. Vegan Pepperoni Pizza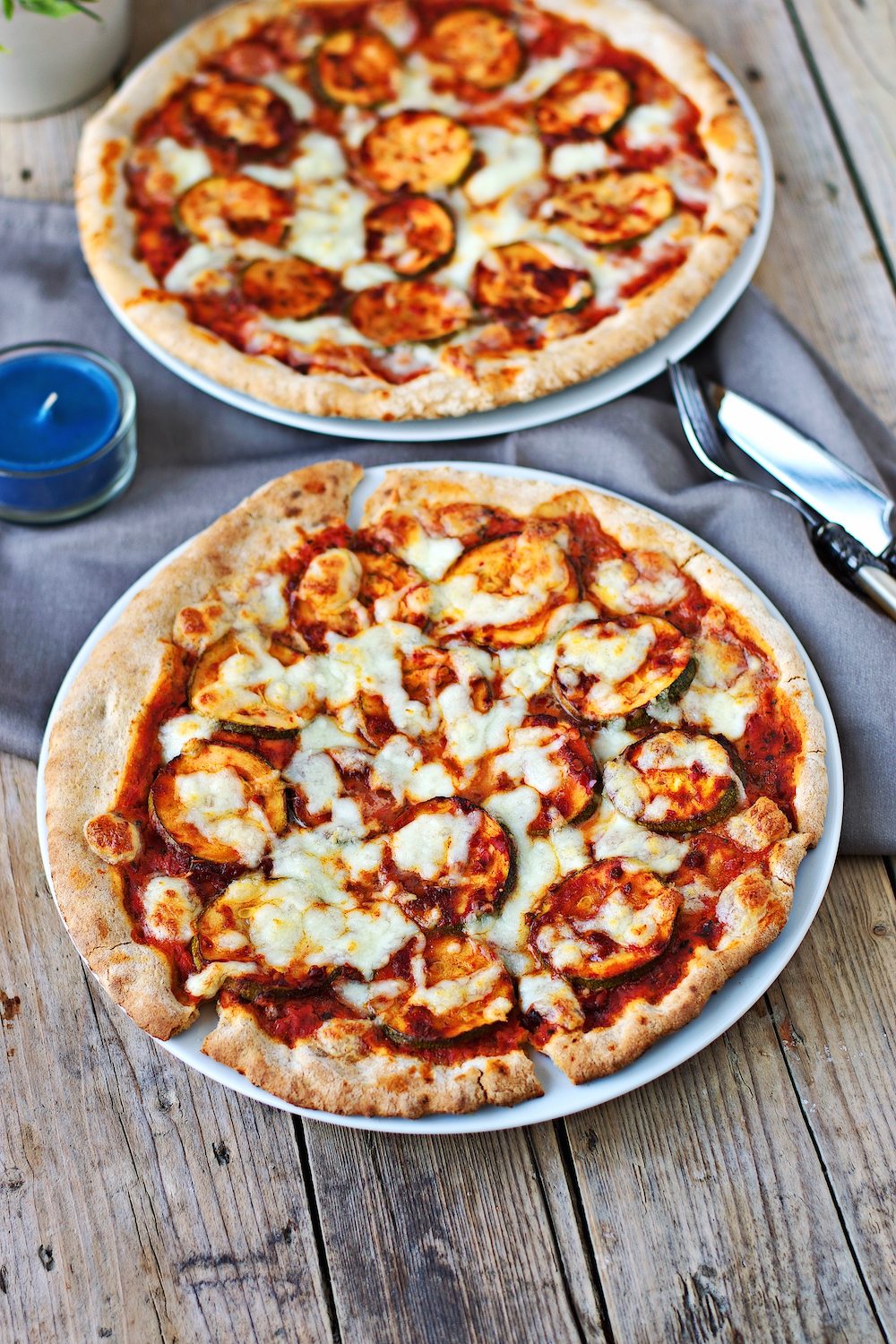 A meatless pepperoni pizza? Yes! Instead of using pepperoni, this healthy vegan pepperoni pizza recipe uses zucchini slices. It uses a spicy marinade giving the zucchini a meaty taste with just the right hint of spiciness. This recipe shows how zucchini can be a healthy replacement for pepperoni.
2. Cauliflower Pizza Crust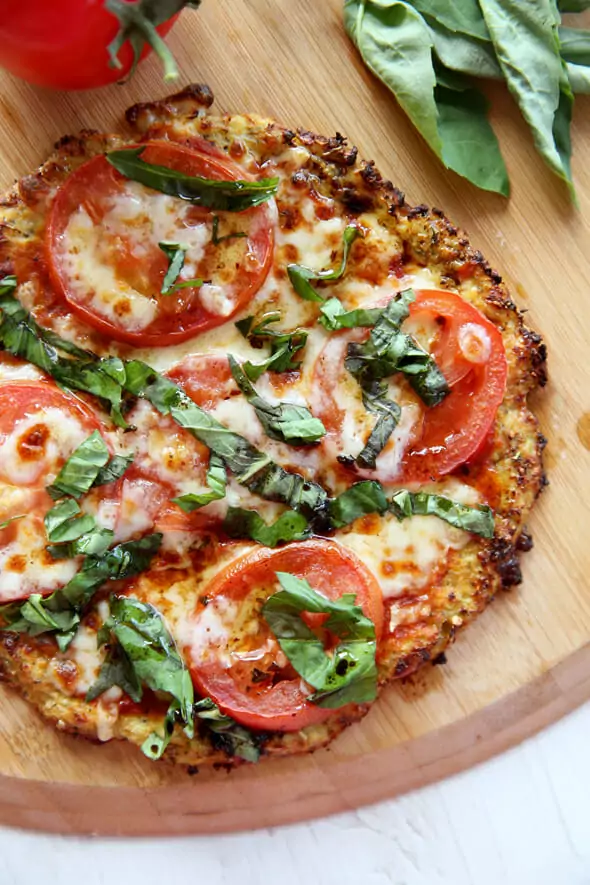 The mild taste and crunchy texture of cauliflower work well with any recipe like this cauliflower pizza crust. This cauliflower pizza crust recipe shows a delicious way to cut carbs from pizza. Top the cauliflower crust with Roma tomatoes, mozzarella, and fresh basil for a pizza galore!
3. Vegan + Gluten-free Pizza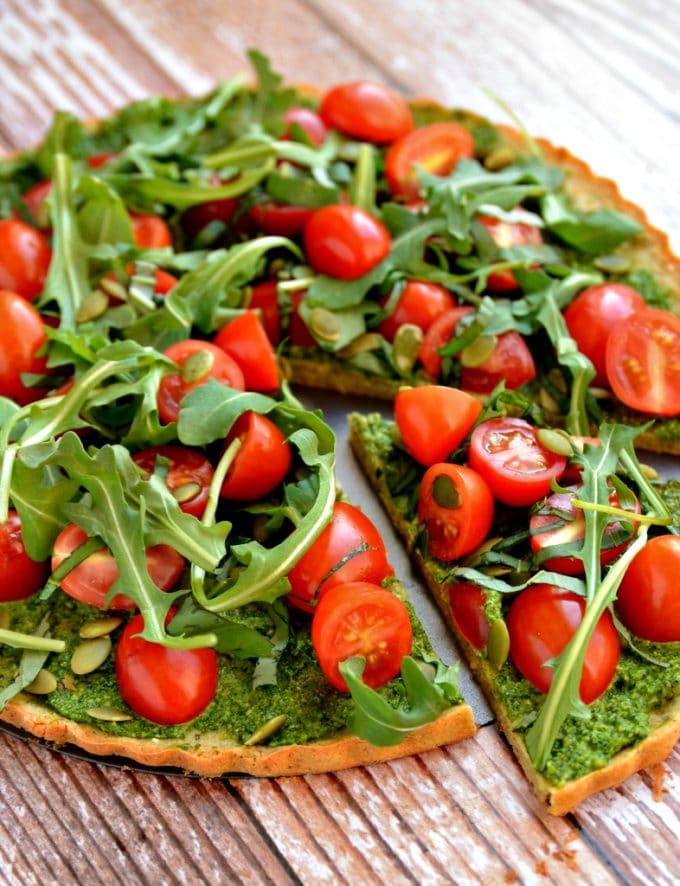 This superfood pizza is a combination of quinoa crust pizza, a tasty superseed pesto, and lots of garden-fresh veggies like arugula, cherry tomatoes, fresh basil, and raw pepitas. It's a vegan and gluten-free pizza you can pair with a nutritious glass of homemade grape juice!
4. Roasted Garlic Spinach White Pizza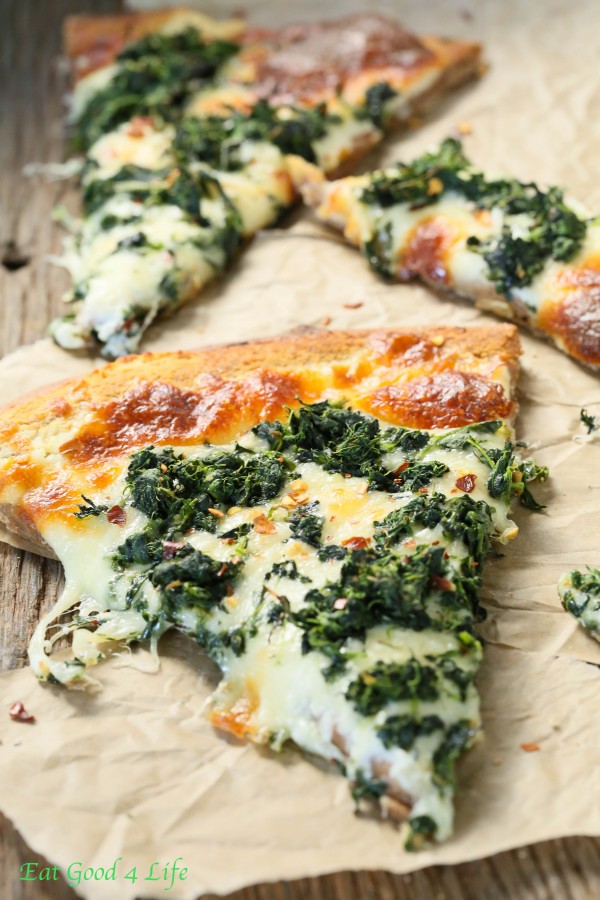 Roasted garlic gives such unique flavor and aroma to a dish. It actually makes sense to spice up a healthy pizza with roasted garlic to make it so much better. This recipe makes a good choice of pairing roasted garlic with spinach and cheese. Enjoy this roasted garlic spinach white pizza with a delicious smoothie for a complete and healthy snack.
5. Roasted Vegetable Whole Wheat Pizza
Who needs meat when you can create a flavorful pizza without meat but only slices and chunks of vegetables? This pizza is loaded with eggplant, red pepper, artichoke hearts, onion, and mushroom roasted to perfection. It has a meaty and a smoky flavor to make you not miss the actual meat at all!
6. Weight Watchers Pizza Margherita
A classic Margherita pizza is healthy enough but with this Weight Watchers recipe, you can make it healthier and better. You'll love how simple this recipe is with ingredients you probably have in your pantry like mozzarella cheese, tomato paste, and fresh and dried basil. With this easy recipe, you'll love Margherita pizza even more!
7. Healthy Flatbread Pizza
Here's a healthy flatbread pizza loaded with maple-roasted butternut squash, herbs, and cheese. All these ingredients bring out a sweet and salty taste making this pizza not only nutritious but mouthwatering at the same time. 30 minutes and you're all set for a guilt-free snack.
8. Gluten Free Chicken Alfredo Flatbread with Bacon
Who says you can only enjoy chicken alfredo and bacon on pasta? Reinvent your favorite pasta flavor to your gluten-free pizza. Make the crust thinner to cut extra carb while still enjoying the good taste.
9. Chicken Pesto Artichoke Naan Pizza
Who can resist the aromatic scent of chicken pesto? In this healthy chicken pizza recipe, whole wheat naan substitutes the crust. Instead of tomato sauce, smear the pizza with pesto then top it off with chicken, cheese, and artichokes. It's a quick meal which is both healthy and savory.
10. Light Pineapple, Chicken, & Bacon Pizza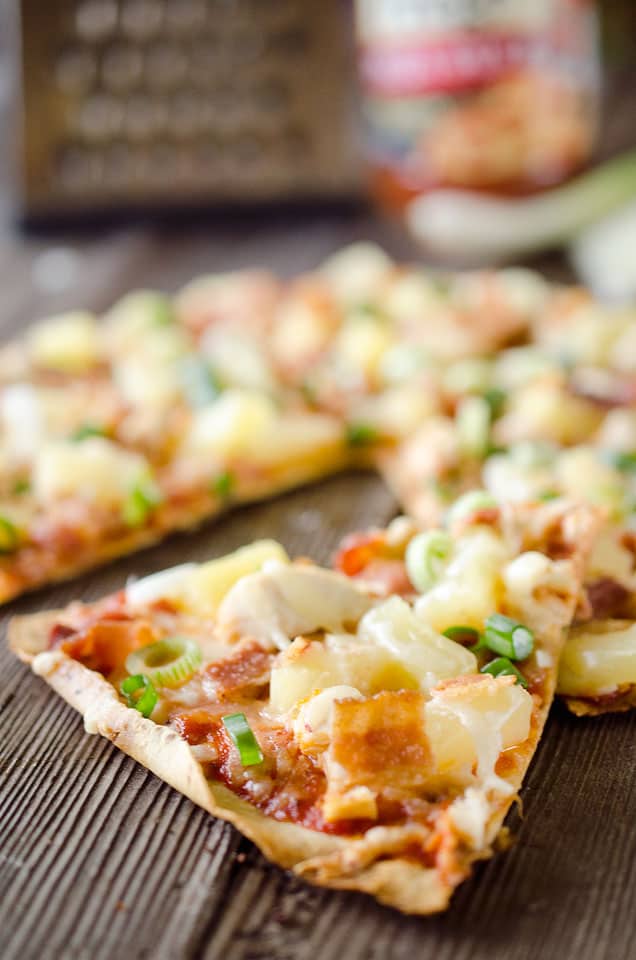 Pineapple, sharp Manchego cheese, and various meat come together for this light pizza. You might be questioning as to why this pizza is considered healthy despite the ample amount of toppings. The secret is in the crust! Instead of using the regular pizza dough, the recipe uses a crispy tortilla wrap as a healthy crust.
11. Hummus Pizza
If you like to have an extra creamy and healthy pizza, trade the white cream sauce for a delicious hummus. This Middle East spice can turn the humdrum pizza into tangier one too. Go and surprise everyone with this unique flavor.
12. Chicken Pizza in Peanut Sauce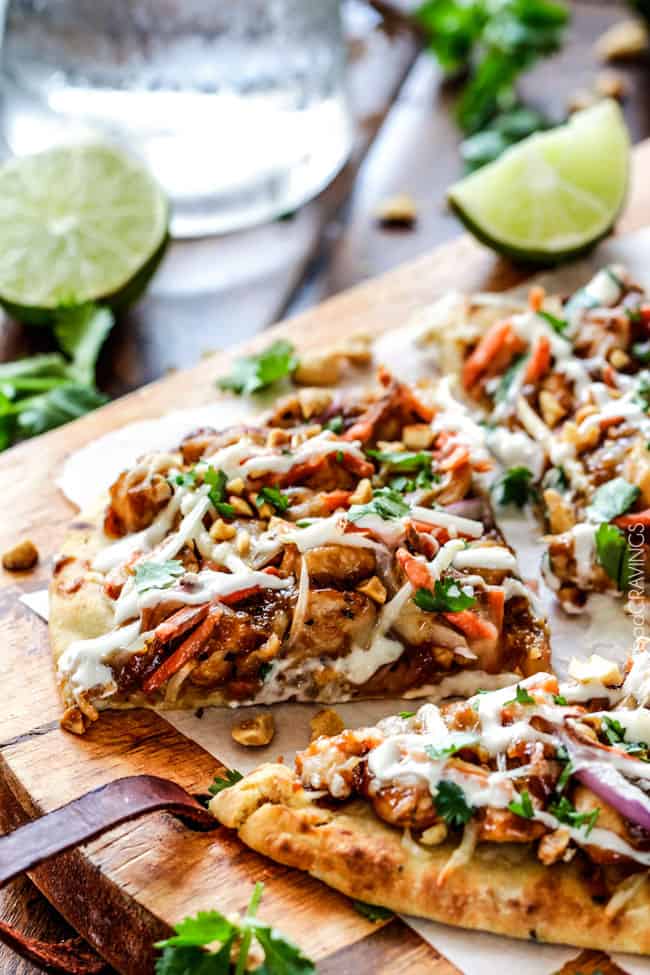 Pre-workout calls for a tasty chicken pizza in peanut sauce. This protein-rich pizza will definitely give you the energy you need to start your day. The ingredients are simple: grilled chicken, flatbread, herbs, and peanut sauce.
13. Kale Salad Pizza
Did you know that you can enjoy kale on a pizza too? This vegetable is no longer restricted to salad and smoothie only. For this recipe, you'll basically transfer your favorite salad into a pizza dough, and voila! Kale pizza for the win!
Learn how to make a cauliflower crust pizza in this video by Autumn Calabrese:
Being healthy doesn't mean you restrict yourself from eating your favorite meal. There are lots of options to replace the less healthy ingredients you used to enjoy before. Try these healthy pizza recipes and enjoy a delicious meal without the guilt. These are healthier options compared to regular pizza without giving up the flavor!
Which of these healthy pizza recipes is your favorite? Let us know in the comments section below!
Up Next: 17 Easy Low Carb Casseroles
Editor's Note – This post was originally published on February 19, 2016 and has been updated for quality and relevancy.