Time to make your own pizza and try these easy and flavorful homemade pizza recipes! These will grant your wish for some pizza bonanza!
These Homemade Pizza Recipes Are Winners
There's no need to say much about pizza because the word itself definitely says it all! It's one of the best-tasting treats and probably the most convenient meal to have any time of the day–one call away! But why do you have to call for a pizza delivery if you can actually prepare better recipes at home? I've rounded up 13 incredibly flavorful and easy homemade pizza recipes for you. These homemade recipes will ditch takeouts and delivery!
1. Classic Margherita Pizza
This classic Margherita pizza is nothing but a simple yet delicious cheese pizza loaded with fresh tomatoes and lots of fresh basil. The simpler the better, and probably tastier!
2. Buffalo Chicken Pizza
This pizza recipe is an awesome way to enjoy buffalo chicken and it tastes as good and flavorful as your favorite buffalo chicken dish but this time with lots of cheese!
3. White Pizza
How about this straightforward pizza recipe with whole-wheat crust and simple pizza ingredients? It's super cheesy and extra garlicky, and it's probably one of the easiest homemade pizza ever!
4. BBQ Chicken Flat Bread Pizza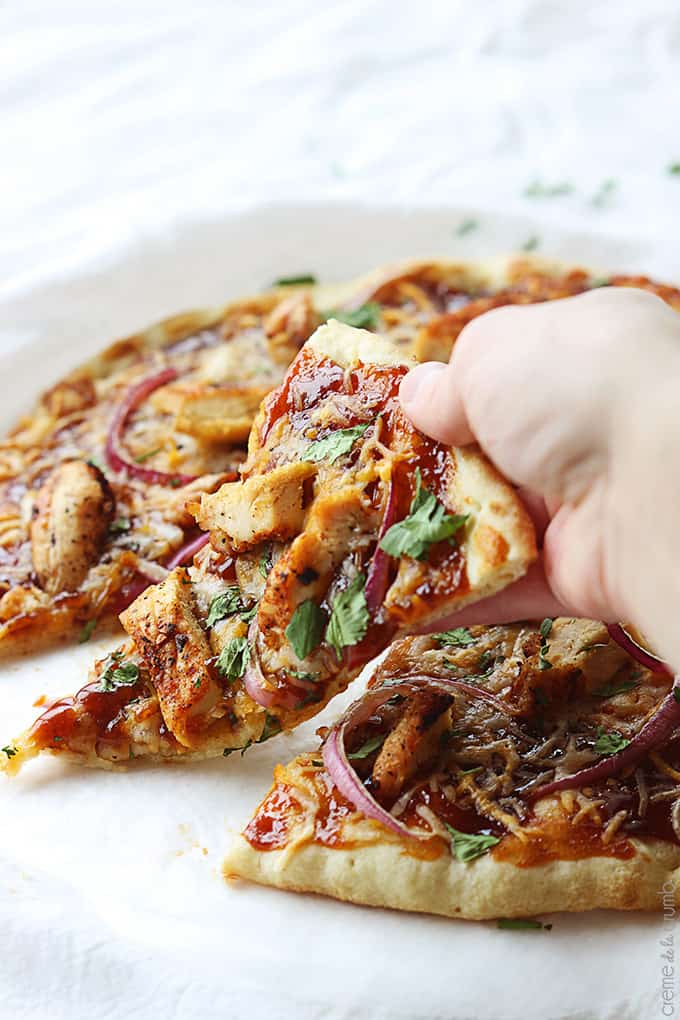 If thin crusts are your thing, then you're going to love this sweet and savory barbecue chicken pizza in flatbread pizza crust. It's bursting with delicious barbecue sauce and chunks of tender chicken breasts. Every bite is so good and satisfying!
5. Chicago-Style Deep Dish Pizza
This Chicago-Style pizza was baked in a deep dish so it's a bit bigger and thicker. It's made with a thick layer of cheese and tomato sauce smothered in a tasty and buttery crust. If you're hungry and looking for a filling and delicious meal, this pizza is the way to go!
6. Pear, Prosciutto, and Gorgonzola Pizza
Pears, prosciutto, gorgonzola, smoked Gouda, and mozzarella team up and create a delicious and unique pizza dish which is going to be a new favorite in your house.
7. Blackberry Ricotta Pizza with Basil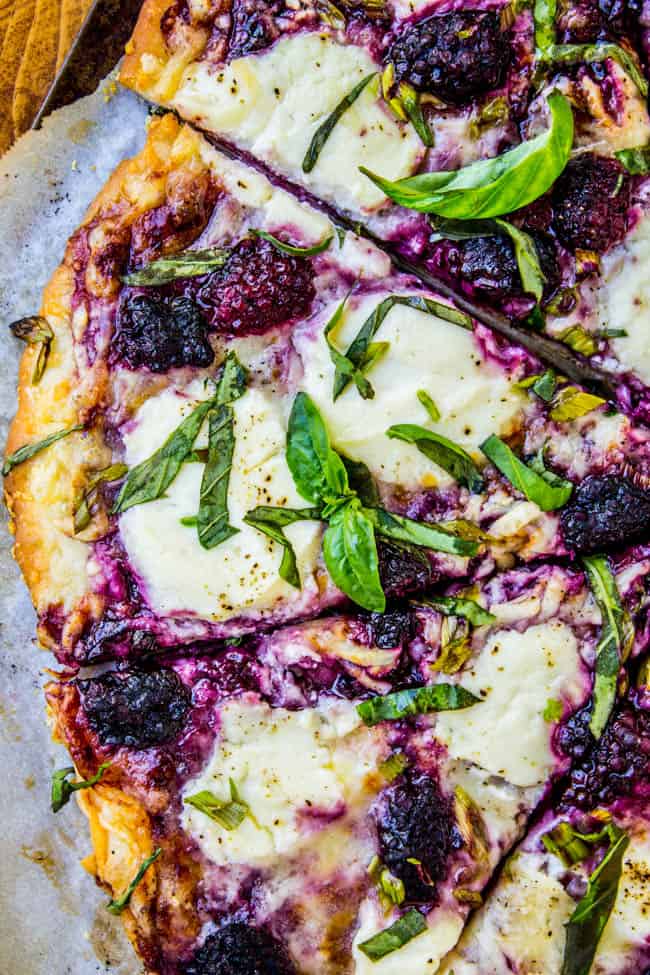 I never thought cheese and blackberries plus basil will make a perfect combo for a homemade pizza recipe. It's the most fruity and tasty makeover to any classic pizza recipe. This recipe is such a winner and a keeper!
8. Butternut Squash Pizza with Caramelized Onions
This pizza merged everything from fall. From roasted butternut to thin slices of apple, sharp cheddar, blue cheese, and caramelized onions–this easy pizza recipe has them all!
9. Creamy Chicken Pesto Pizza
Enjoy this easy thin crust pizza recipe filled with creamy pesto sauce, shredded chicken, and juicy sun-dried tomatoes. It's the perfect treat for your next backyard party.
10. Meat Lover's Pizza
This is a homemade pizza recipe that will awaken the meat lover in you. This meat lover's pizza is a cheesy and a super meaty thin crust pizza which is a cinch to prepare.
Never cooked but wanna learn? No problem! Here are easy homemade recipe for begin… #SundayFunDay #recipe #homemadehttps://t.co/jCksuQXoag pic.twitter.com/C436blBWSS

— Homemade Recipes (@BestHomeRecipes) January 16, 2017
11. Macaroni and Cheese Pizza
A bowl of warm mac and cheese is really comforting but a crust covered with gooey mac and cheese is better and more satisfying! This recipe is a fun and unique way to eat mac and cheese and pizza– comfort food at its best!
12. Strawberry Balsamic & Goat Cheese Pizza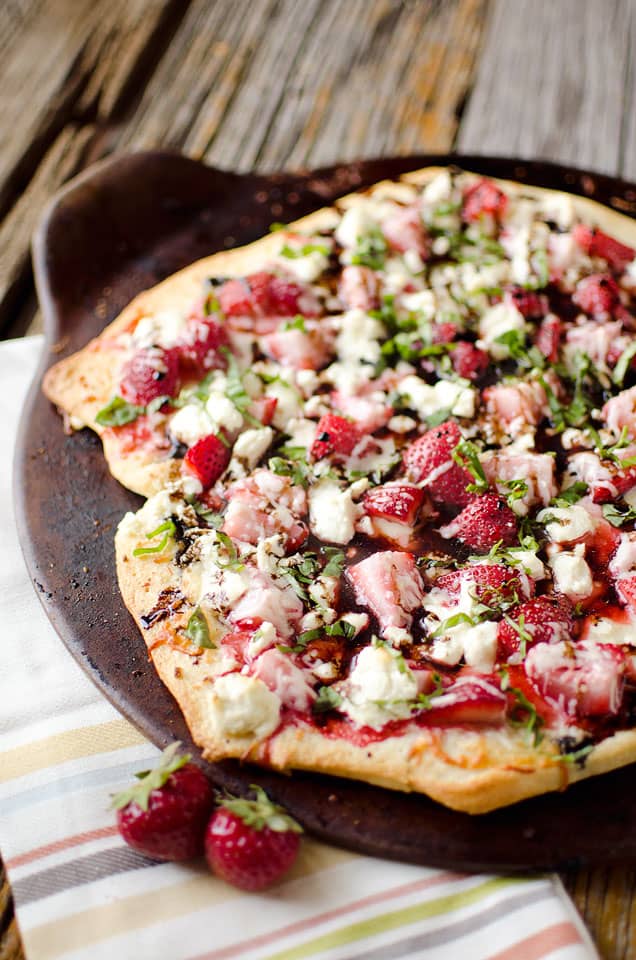 Sweet and fresh strawberries, soft goat cheese, basil, and balsamic reduction in a pizza? This is an impressive vegetarian pizza recipe which blends together all these amazing ingredients.
13. Fontina Caramelized Onion, Chorizo, Spinach, And Artichoke Pizza
This is a mega flavorful pizza covered with warm melting cheese, caramelized onions, spinach, artichoke, and chorizo sausage. You will love its incredible flavors. Although this pizza looks pretty intense, it's really easy and quick to make!
Learn how to make a homemade pizza dough for your homemade pizza recipes. Watch this easy step-by-step tutorial by Chef Joel Gamoran of Howcast:
Making your homemade pizza is definitely more fun and reasonable than buying at restaurants. This list gives you amazing choices of homemade pizza recipes. You can customize each recipe however you want it. They're easy to put together and absolutely flavorful. I really recommend you make one or two of these recipes with your kids!
What do you think of these homemade pizza recipes? Which recipes are you planning to try? Let us know in the comments section!
Up Next: 10 Homemade Healthy Pizza Recipes.
Don't forget to keep in touch, foodies!
Also, make sure to follow us on Facebook, Instagram, Pinterest, and Twitter!