Looking for delicious vegan recipes to add to your arsenal? Check out these must-make recipes the entire family will love!
31 Vegan Recipes Meat Eaters Will Love
You definitely don't have to be a vegan to fall in love with these hearty and delicious recipes. We've rounded up our favorite vegan essentials- recipes we've discovered and have made over and over again. We make vegan recipes easy!
Catch our favorites and discover new ones you'll love below!
image via Namely Marly
This vegan burger recipe will have you begging for more. There's something about the Big Mac that carnivores love and vegans miss. Regardless of whether you're a full-time vegan or just looking to expand your options, rest assured this Big Mac tastes just like the real thing,only Big Mac-ier!
image via Goodness is Gorgeous
These triple chocolate pancakes are decadent and made with superfoods and good-for-you ingredients like cacao, coconut oil, bananas and oat flour. These pancakes make for the perfect Sunday brunch and will leave you feeling energized and ready to take on the weekend!
image via The Vedge
I'll be the first to admit that I LOVED (past tense) KFC's popcorn chicken. Crunchy little bites coated in a thick breading? C'mon, don't toy with my emotions now! These tofu chick'n bites taste just like the popcorn chicken from KFC except, instead of made with hydrogenated fats and antibiotic-pumped chicken, are made with tofu, a great source of soy protein, and a clean breading that won't leave you comatose, but will leave you happy and satisfied. VEGAN PRIDE, WORLDWIDE!
image via Jamie Oliver
These dim sum buns are a recipe by Jamie Oliver, so with that said, do you really a more involved explanation? Just make these things already!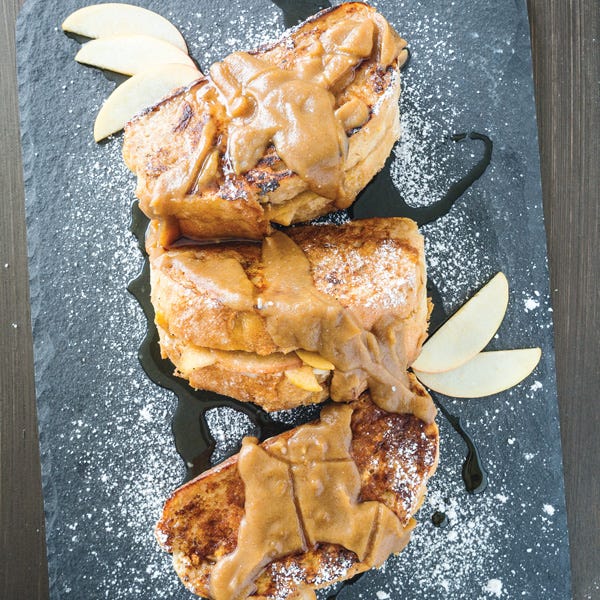 image via Prevention
French toast is, hands down, my favorite brunch item. It screams the weekend and reminds us that life is much too short to spend our time watching carbs and counting calories. This stuffed French toast recipe combines sultry, fall flavors like apples, nutmeg, and cinnamon to create a dish that was meant to be enjoyed with loved ones.
image via The PPK
Isa Chandra is a vegan goddess. She is the Queen of vegan recipes and with a recipe like BLT Mac & Cheeze it's easy to see why. Isa is great at taking classic comfort dishes and veganizing them into better, healthier versions. The "bacon" in this recipe is baked eggplant that's been marinating in soy sauce and liquid smoke. I recommend pairing this dish with some pajamas and Hulu.
image via The PPK
One of my favorite breakfast recipes of all time! Don't be intimidated by the "tofu" in this recipe as, with the right seasonings and spices (black salt is crucial), this omelet ends up tasting just like the real thing. I like to stick with the grilled asparagus, but will often add some sun-dried tomatoes into the mix for some tanginess.
image via Blissful Basil
This French silk pie recipe is too legit to quit. If you're a fan of French silk pie, rest assured that the vegan version tastes just like the original. Plus, this recipe only requires 5 ingredients! Booyah!
image via Nikki Dinki Cooking
This is a genius recipe that substitutes mini sausages with baby carrots to create a vegan version of Pigs In A Blanket. The result is a soft, pillowy dough with smokey, seasoned carrots that tastes almost like the meat version. For adventurous foodies, this is definitely a recipe you want to add to your collection.
image via What Jew Wanna Eat
Yup, we couldn't believe it either and when we first came across this recipe our first thought was, "But how do they get that shape?" After a couple of trials, we've finally mastered it and couldn't be happier with this chickpea version of potato fries.
image via Fettle Vegan
Heart of palm makes a great substitute for fish and pulled pork. In this take on a fish market platter, heart of palm does the job perfectly by lending a texture that pulls apart easily and melts in your mouth. If you're a fan of tilapia or salmon, you'll love this substitute.
image via Minimalist Baker
Yup, a repeat must-make. Just like heart of palms, pulled jackfruit makes an amazing pulled pork substitute. All you need to do is find jackfruit in brine (don't get the sweet jackfruit as the syrup is a lot harder to rinse off), rinse, drain, remove the hard centers then pull the fruit into shredded pieces that resemble pork. Add in your sauce and voila – perfect pulled "pork"!
image via Minimalist Baker
A couple of years ago, some friends and I had a Vegan Thanksgiving and part of our  menu included mushroom gravy! Well, it's safe to say that after having tried it then, it's been the only gravy I've made since. Mushrooms are so earthy and meaty, that you won't even be able to tell your gravy is meatless. Our favorite Minimalist Baker uses mushroom gravy in this wonderful adaptation of biscuits and gravy.
image via Oh My Veggies
Sure, this isn't traditional cannoli, but the best part about vegan recipes is the creativity and imagination involved in adapting traditional, non-vegan dishes. The cream in this recipe is made with tofu and cashews, two ingredients that make for a creamy, thick alternative to cheese.
image via Boards and Knives
A traditional muffaletta sandwich is made with various kinds of meat, so any vegan undertaking is going to be an incredible feat to pull off. Thankfully, this recipe does the original justice but with the use of various vegetables like carrots, eggplant, portobello mushrooms, zucchini and so much more.
image via Boards & Knives
Yup, we told you jackfruit was amazing! In this recipe, jackfruit is used as a substitute for carnitas (essentially the Mexican version of pulled pork) and tastes incredible when seasoned in cumin, poultry seasoning, paprika, maple syrup, and more.
image via Peaceful Dumpling
Looking for a lighter version of BLT? Well, then you've found it in this recipe! Lettuce wraps are used in place of bread and tempeh (which is a delicious, versatile meat alternative) is used in place of bacon. This recipe is super simple to throw together and makes for a great weekday lunch.
image via Well & Full
The base of this ice cream is frozen bananas instead of dairy. The finished texture tastes just like the real thing and is way easier to make than traditional ice cream. If you ever have some bananas lying around, pop them in the freezer and make this delicious vegan ice cream.
image via Rawberry Fields
I'm a huge fan of raw desserts! They're guilt-free and actually good for you! These raw oreos are made with Brazil nuts, almonds, pecans, dates and other superfoods to create a low-glycemic dessert that's full of healthy fats and, most importantly, tastes ridiculously delicious.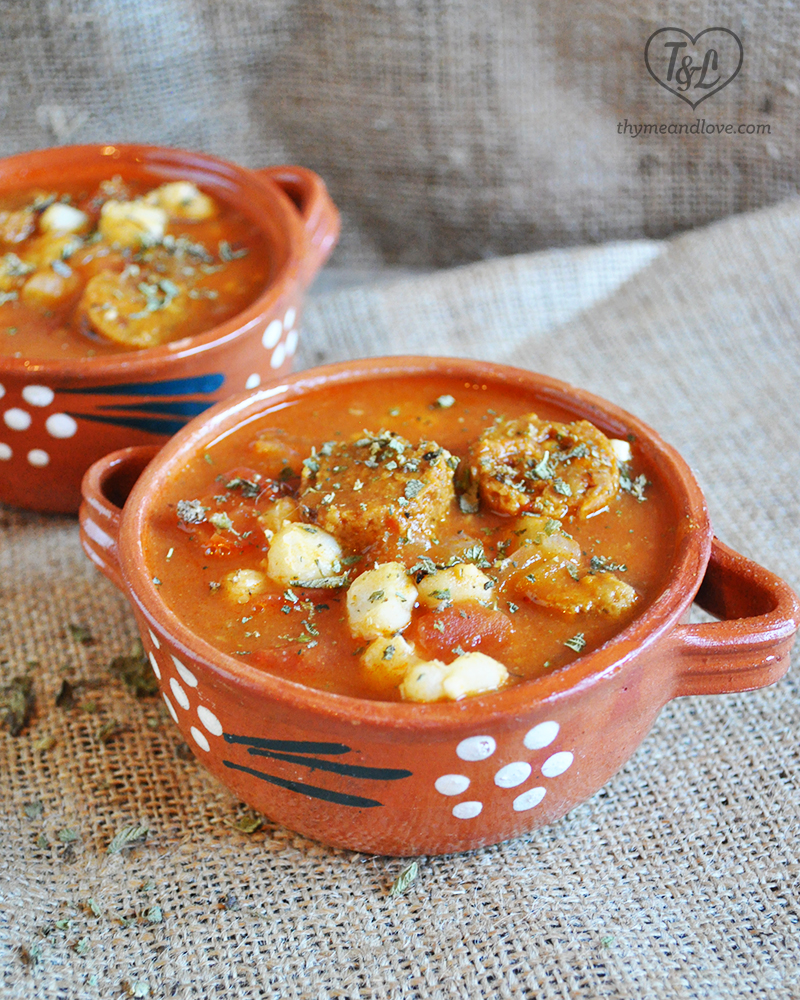 image via Thyme & Love
Like pozole? Don't know what that is but want a hearty stew that will keep you warm and full? This chorizo and hominy stew is incredibly delicious, spicy, filling and everything a Mexican stew should be. The best part is that it's super easy to throw together (my husband and I did this on a whim the other night and were happy to be eating an hour later) and will become an instant favorite.
image via Rawberry Fields
Raw Donuts Rock! It's true, they do, but then again we did say we love raw desserts. These raw donuts are no exception to the raw dessert rule – nutritious, delicious and 0% superstitious (we had to keep up the rhyming pattern).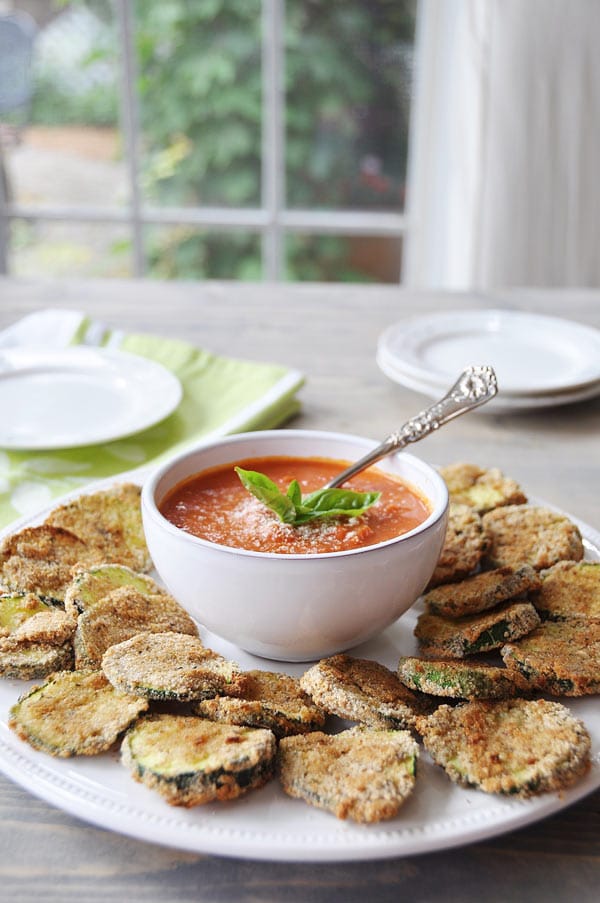 image via Veganosity
This recipe takes zucchini, covers them in bread coating, bakes them and turns them into delicious snacks that are healthy and won't weigh you down. For vegan parmesan, you can either buy it at a health food store (like Whole Foods) or make your own.
image via Breast Cancer Maven
Ah, yes, delicious General Tso tempeh (or tofu, whichever you'd prefer). This recipe is pretty forgiving, so even if you don't have all of the seasoning, you can make do with a couple of additions or subtractions. If you love General Tso, you'll love this vegan version which is just as spicy, tangy, sweet, and sticky.
image via The PPK
Isa does it again with these pillow-like pancakes. Pancakes are ridiculously easy to veganize, but difficult to get right. And when we say right, we mean it's difficult to get them to look like the fluffy stack you'd find at diners. This recipe however manages to turn them into diner pancakes on steroids and we couldn't be happier about it. Eat these for breakfast or have them for dinner, as long as you're eating them!
image via Oh She Glows
I stand behind this quiche 100% because it's absurdly delicious. While I was never a fan of traditional egg-based quiche, there's something about this dish that calls to me. Maybe it's the nutritional yeast, maybe it's the sun-dried tomatoes, but whenever I have a chance I'm always making this quiche. Try it for yourself and be prepared to fall in love. Oh, also, throw in some Sweet Earth vegan bacon for the ultimate quiche!
image via The Minimalist Baker
She said it, not us, but thankfully, the statement is true! These vegan nachos belong in a restaurant, or, more importantly, in our stomachs. Make these for guests or on a day when you're feeling really indulgent.
image via One Green Planet
The spicy and complex flavor profile of Thai green curry can be found in this vegan version of curry soup. The best part about this recipe is that everything (minus the tofu) is made with vegetables, even the noodles!
image via Simple Veganista
Didn't think French fare could be veganized, did you? Well, we present to you vegan mushroom bourguignon! Made with (almost) the same ingredients, mushroom is substituted for beef to create a protein that's just as meaty and flavorful.
image via Betsy Life
Oh yeah. This is one of our favorite recipes because, c'mon, buffalo! Even though the Superbowl is super far away, that doesn't mean you can't start working on your apps now. Start with this and eat, oops, we mean practice until you've mastered it.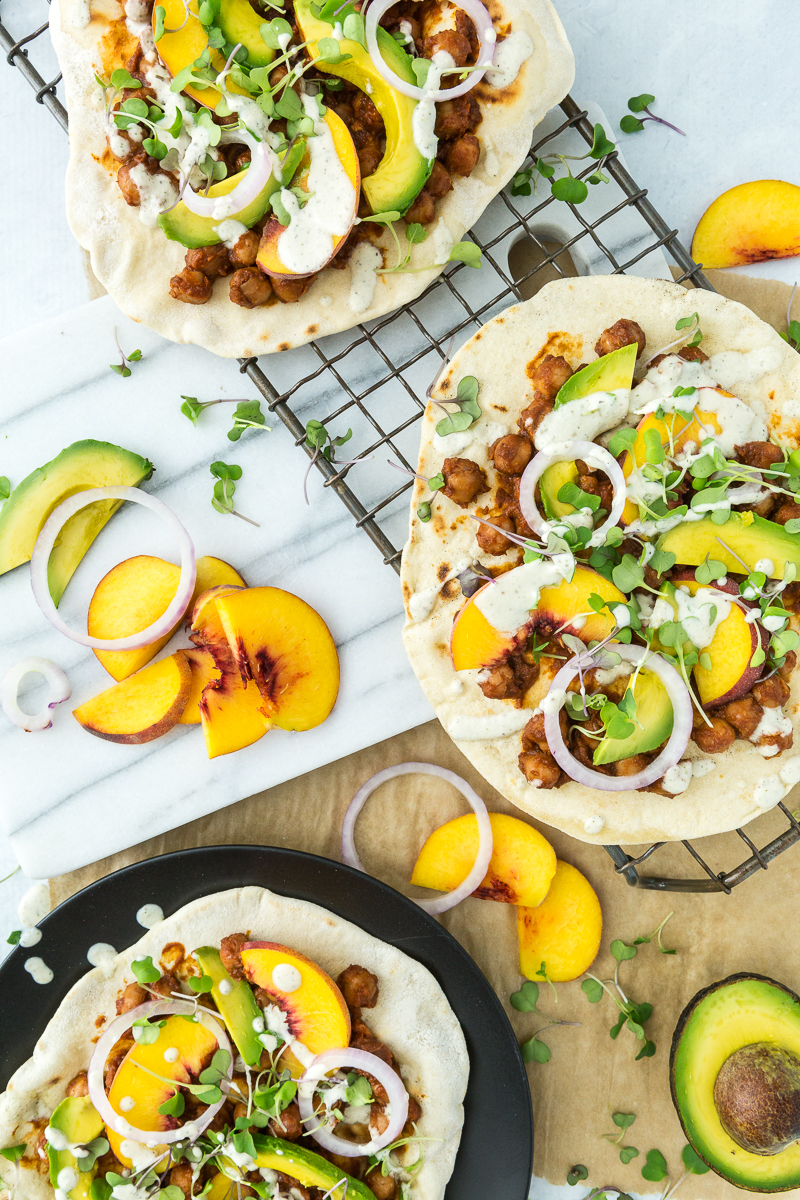 image via Keepin' It Kind
Mmmm, chickpeas. Chickpeas are a vegan's best friend because they can be adapted to almost any recipe. Roast them, bake them, mash them, make them into fries, whatever your stomach desires is possible with the magical chickpea. This dish takes the chickpeas and pairs it with a tangy sauce and light, refreshing spring fruit.
image via This Rawsome Vegan Life
We saved the best for last, foodies! The ultimate raw food cake is here and isn't she a thing of beauty? We'll let the picture do the talking for us.
Related Posts: 
Don't forget to keep in touch, foodies!
Sign up for our daily newsletter here!
Have Instagram? Don't forget to follow @HomemadeRecipesOfficial.
Click here to Like Us on Facebook.
Click here to Follow Homemade Recipes on Pinterest