Looking for Paleo diet recipes that require 10 ingredients or less?
10 Ingredient Paleo Diet Recipes
Are you a Paleo dieter?
Or maybe you're looking for gluten-free recipes?
OR, better yet, maybe you're just looking for recipes that require 10 ingredients or less?
Regardless of your diet or taste preferences, these amazing minimalist recipes are Paleo diet- and gluten-free friendly, and come together in no time!
Who said eating healthy had to be hard? It's not when you have these guys in your cookbook arsenal!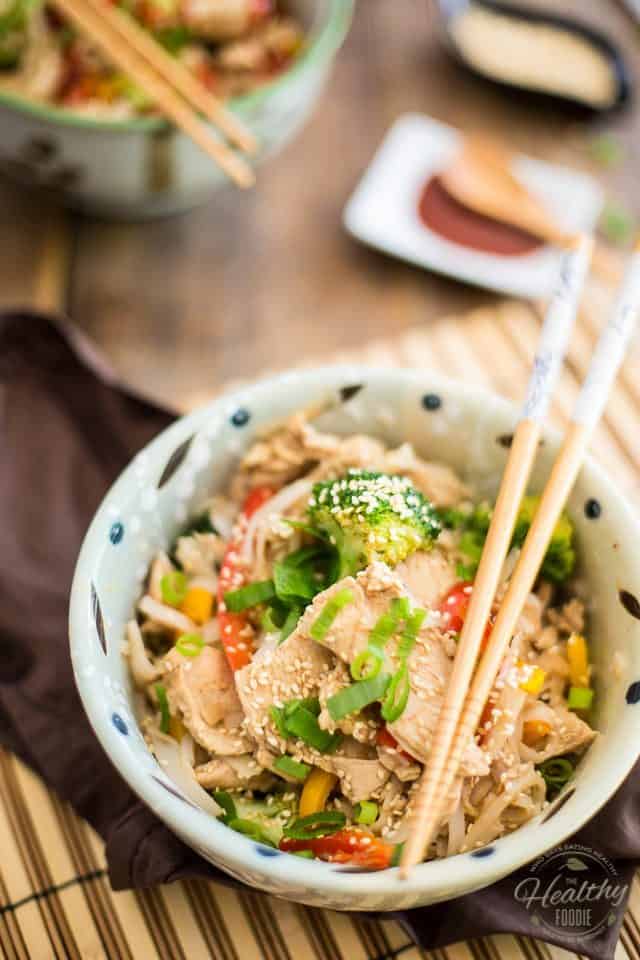 image via The Healthy Foodie
Ingredients: 6
This recipe involves two of our favorite phrases: quick and pad thai. We LOVE Thai food but it's not always the easiest food to digest as it tends to be oily, sticky and straight-up heavy. This quick chicken pad thai is light, refreshing, and Paleo diet-friendly!
image via Bushel & A Peck
Ingredients: 9
I am a serious sucker for sweet treats. Back in the day, I would indulge in a sweet treat – be it a donut, cookie or slice of cake – at LEAST every day. I know – I'm bad, but I just can't help myself! Thankfully, this brownie is a guilt-free treat that's made with gluten-free flours and wholesome ingredients.
image via Cheap Recipe Blog
Ingredients: 8
You are definitely not going to miss the bread in this BLT recipe. These chicken BLT salad is filling and travels well, making it a great workday lunch option.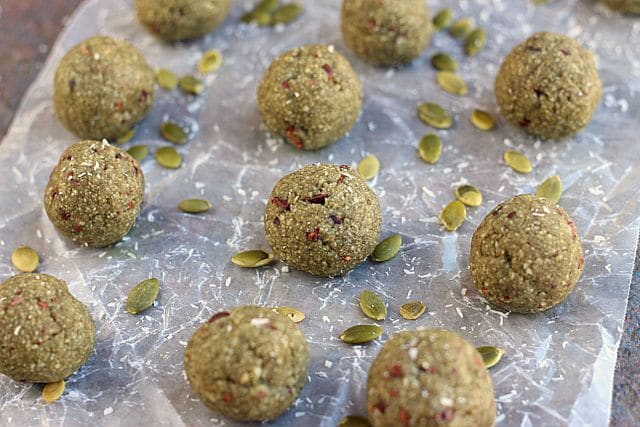 image via Oatmeal With A Fork
Ingredients: 10
Pumpkin seeds are a great source of iron and zinc and, aside from providing some serious health benefits, also provide beauty benefits as well! These little protein bites make for a great breakfast or mid-day snack.
image via Cheap Recipe Blog
Ingredients: 7
Cauliflower rice pudding may seem strange, but cauliflower is such a great substitute for rice that you won't even notice the difference. If you're not a fan of chia pudding, try this recipe for breakfast instead.
image via Healthy Recipes Blogs
Ingredients: 9
Don't buy your sausage; make it at home! You never know what's in store-bought sausage patties, so skip the guesswork and make them at home with ingredients you know and can trust.
image via Cotter Crunch
Ingredients: 10
The tortillas in this recipe aren't Paleo, but the shrimp itself is and really, that's all you need. If you want to wrap this in something, we suggest trying the Spinach & Basil Egg Wrap recipe (no. 23)
image via Yuriel Kaim
Ingredients: 10
Just because you're Paleo doesn't mean you can't enjoy treats you used to as a child. In fact, you can enjoy them EVEN MORE knowing that they're good for you, won't make you feel heavy, and won't overload you with refined-sugars and flours. These paleo S'Mores are heavenly guilt-free desserts you can enjoy any time of the year!
image via Health Starts In The Kitchen
Ingredients: 10
If you're a snacker like I am, you know how difficult it is to find healthy snacks that don't have added sugar in them and other gross ingredients (I mean, do falafel chips really need added sugar?!). These zucchini chips only require one main ingredient – zucchinis – and can be made with any spices and flavorings of your choosing.
image via Be Good Organics
Ingredients: 7
This ice cream recipe uses coconut cream to get that rich, creamy texture we all know and love. While you can use any natural sweetener, this recipe calls for coconut nectar which is low in the glycemic index, contains less fructose than agave or cane sugar, and contains trace minerals and vitamins.
image via Fit Foodie Finds
Ingredients: 7
A lot of people think that following a specific dietary regimen is restricting when, in fact, it allows you to eat so much more! The best part is the creativity involved in recreating old favorites with a new spin. This recipe is a perfect example of an old-school favorite that's been made over to be a healthy, delicious and fun treat.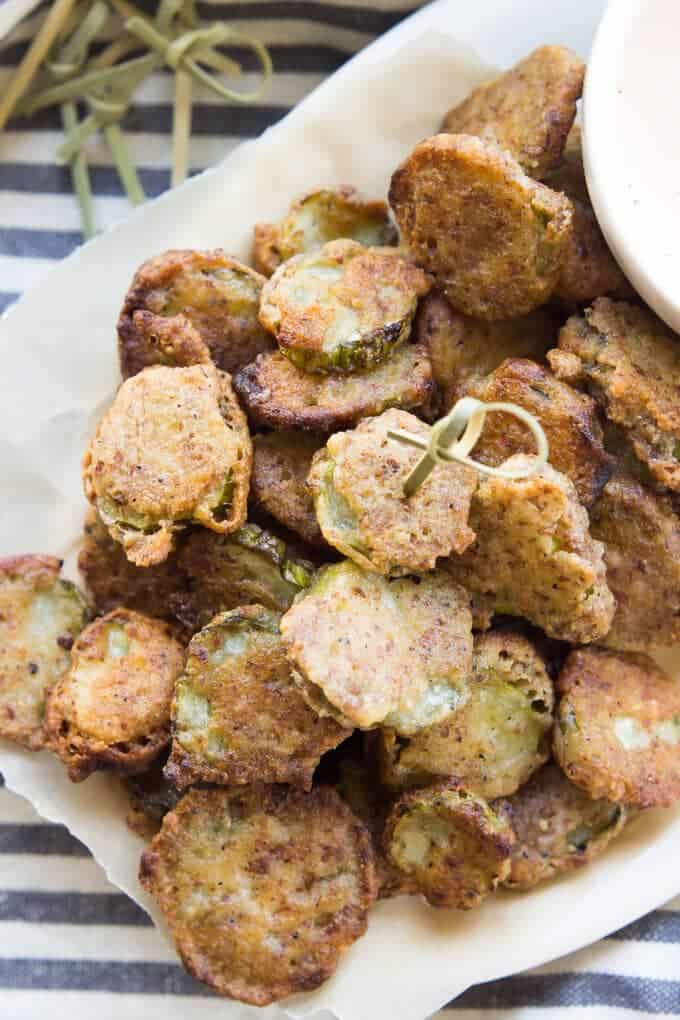 image via Wicked Spatula
Ingredients: 9
Who loves pickles? Everyone does! Pickles are one of the most patriotic foods there are! Can foods be patriotic? Probably not, but we're saying it anyways. If you're a fan of fried pickles, rest assured that these are WAY better and healthier than the ones you'd find at a bar or restaurant.
image via Bakerita
Ingredients: 10
Breakfast food is king and muffins are like the princesses of the royal family. They're a great on-the-go item that will put a smile on everyone's face because c'mon, it's a muffin. These paleo muffins are made with less than 10 ingredients and taste every bit as delicious and decadent as their refined-flour and sugar-laden counterparts.
image via Southern In Law
Ingredients: 6
Raw chocolate-covered licorice? Yup, it's true, folks! If you have a major sweet tooth and a weakness for licorice, you'll find neverending joy in knowing these suckers are raw, refined sugar-free and tasty as all hell.
image via Nancy's Cravings
Ingredients: 8
Cornbread should have its own song. In fact, cornbread should be the official bread of some state – it doesn't matter at this point as long as someone recognizes the beauty and wonder that is cornbread. This recipe is Paleo, gluten-free and sexified with bits of jalapeno that give this recipe that extra kick.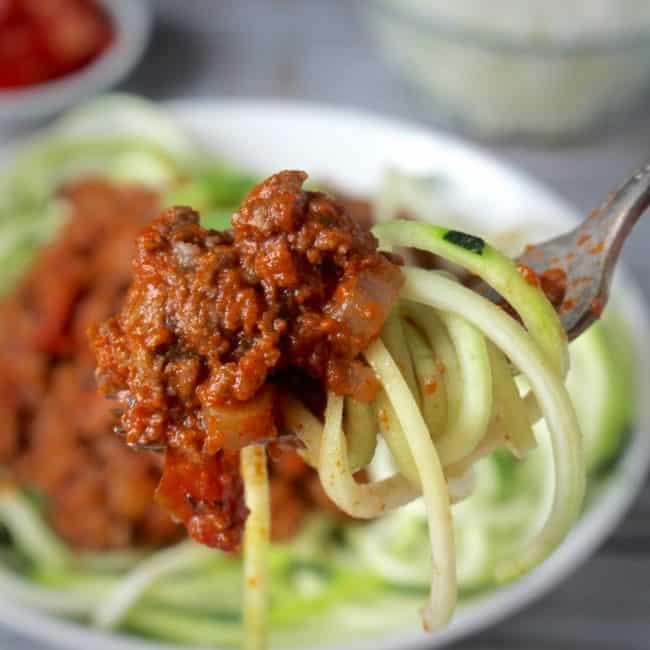 image via Jay's Baking Me Crazy
Ingredients: 8
Any recipe that has the word "easy" in it is definitely one I bookmark. Especially for weeknights when all I want to do is order take out and watch Game of Thrones. I don't (order take out), but I wish I could. Instead, I look for easy recipes I can put together and enjoy in less than 30 minutes. This recipe is one of those and I hope you enjoy it as much as I do!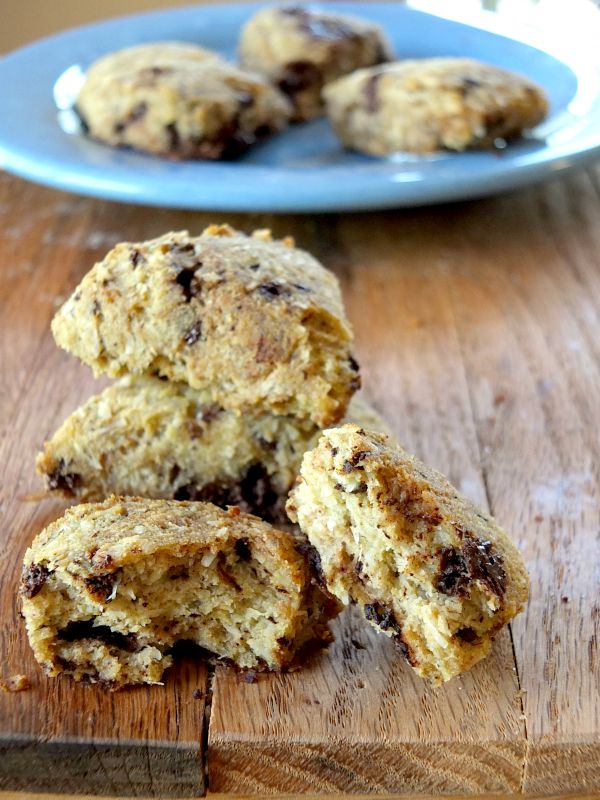 image via Cook It Up Paleo
Ingredients: 8
Mmm, scones. I still remember the first time I had a scone. I was working at a bakery and tried a raisin scone for the first time and immediately fell in love with how buttery it was. This scone is just as buttery, but good news, food-lovers, contains less than twice the fat! Which is great because who only ever eats just ONE scone?
image via Skinny Fitalicious
Ingredients: 6
With only 6 ingredients you can enjoy rich, soft, and moist lemon cashew cookies. These cookies not only make for a great dessert or post-workout snack, they contain healthy fats and protein that will supercharge your morning.
image via Delicious Meets Healthy
Ingredients: 8
We are all about portable healthy meals. We even wrote an entire post on it. These breakfast egg muffins make for the best protein-packed portable breakfast. Try and see if you can say that 10x fast.
image via Strength & Sunshine
Ingredients: 4
Okay, so this entire recipe isn't less than 10 ingredients, but if you're looking for a delicious grilled chicken recipe you've found it in this 4-ingredient recipe. All you need is garlic, coriander, grilled chicken and salt to make this beautiful, nourishing dinner.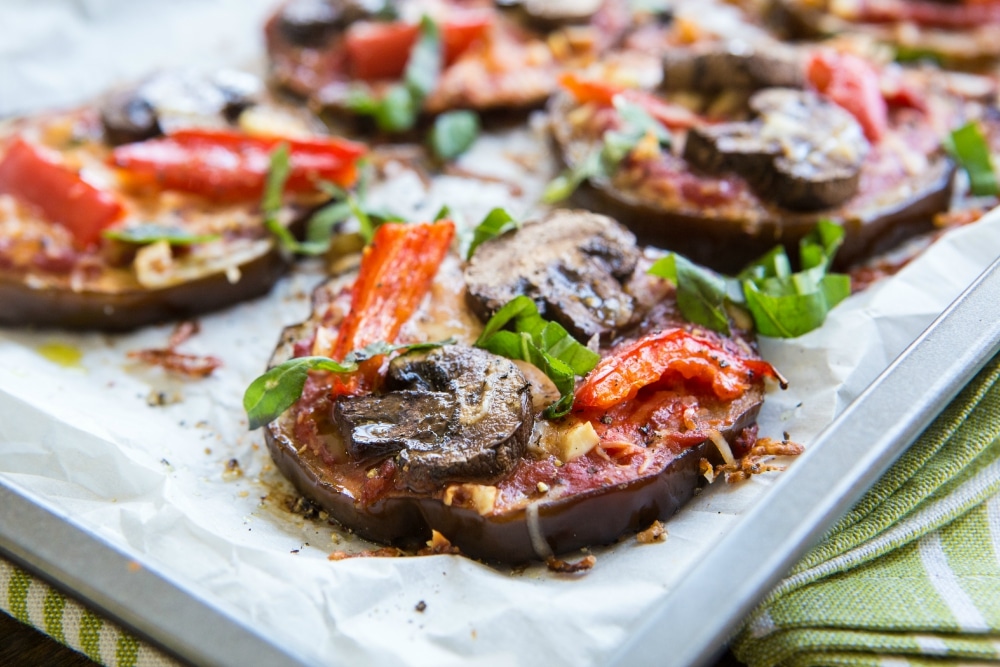 image via Yuriel Kaim
Ingredients: 9
Pizza doesn't have to come in a crust and loaded with cheese! Expand your mind and you'll expand your food options. This Paleo pizza is made on eggplant and loaded with fresh veggies, marinara sauce and spices.
Ingredients: 7
Mmm, delicious! We love enjoying this recipe on a bed of greens or in a wrap.
image via The Little Green Spoon
Ingredients: 4
Once you have a basic wrap recipe down, the number of recipes available to you are endless. You can now make sandwiches, burritos and, yup, wraps! Wraps make for a great lunch so nail this recipe and you'll have endless meals forever!
image via Delightful Mom Food
Ingredients: 6
Crackers and sauce is all I need to satisfy my snack cravings. I definitely recommend making these crackers and pairing them with a pesto or cashew-based cheese sauce.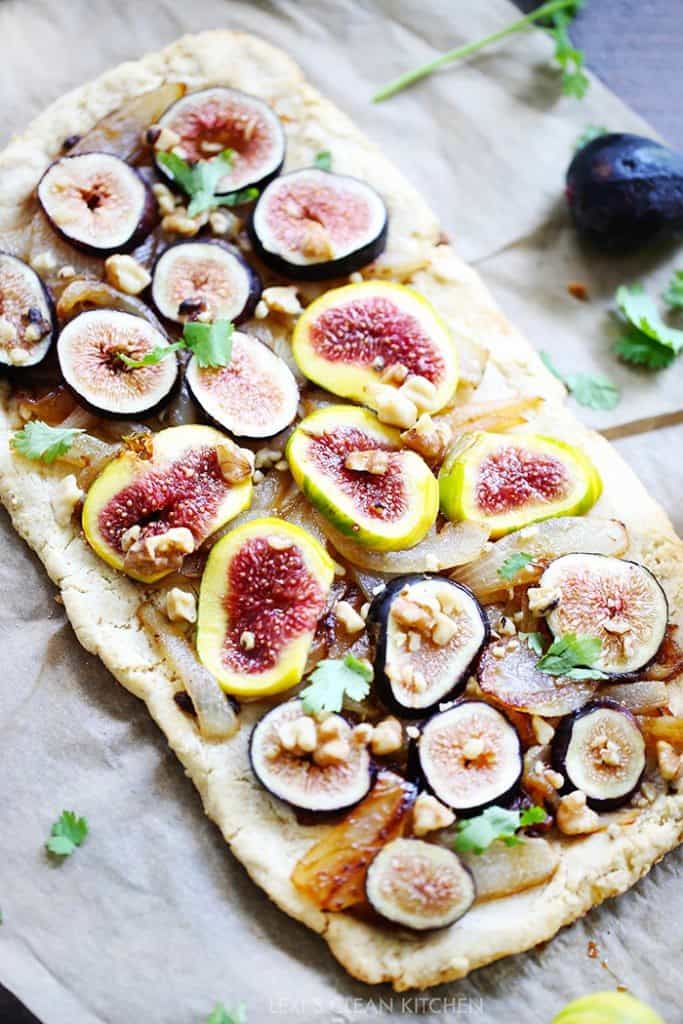 image via Lexi's Clean Kitchen
Ingredients: 8
If you're into dessert pizzas, you'll love this recipe with caramelized onions, figs and raw honey! Figs and honey are loaded with vitamins and minerals that do your body and skin good.
image via A Life Of Geekery
Ingredients: 2
We only listed this recipe is requiring two ingredients because if you pare it down to its most basic elements, all you need is an egg and meat. However, you can add more if you'd like by adding freshly chopped herbs or spices.
image via Living Healthy With Chocolate
Ingredients: 6
What makes this bread sweet? Apple butter, that's what. This is the PERFECT bread for toast. Spread butter, almond butter or top this guy with fresh fruits for a hearty, sweet breakfast.
image via Sew, Simmer & Share
Ingredients: 8
There's pesto in these meatballs! And goshdarnit, it's delicious. You can either plop these meatballs on a bed of greens or vegetable noodles (we prefer the latter).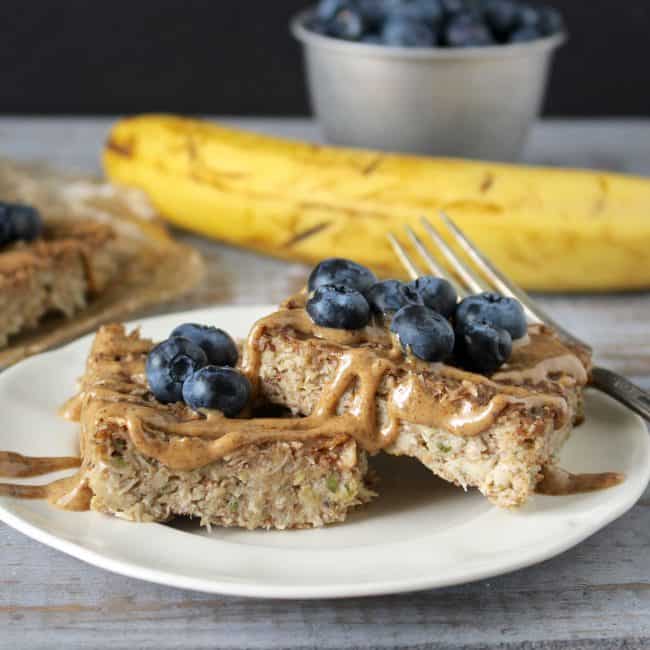 image via Jay's Baking Me Crazy
Ingredients: 9
Don't be alarmed by the green in these bars! It's only zucchini and you can barely taste it. These breakfast bars are great to make on a Sunday night and enjoy throughout the week. They're protein-packed and filled with good fats and nutrients.
Related Posts: 
Don't forget to keep in touch, foodies!
Sign up for our daily newsletter here!
Do you have Instagram? Don't forget to follow @HomemadeRecipesOfficial.
Click here to Like Us on Facebook.
Click here to Follow Homemade Recipes on Pinterest