Enjoy life with these easy vegetarian recipes! Transitioning to a vegetarian lifestyle has never been this satisfying and easy.
Easy Vegetarian Recipes You Should Try Today!
Today, living a healthy lifestyle is possible without sacrificing the taste of your food. With these easy vegetarian and vegan recipes, you will not miss eating meat. Start eating healthy with these amazingly delicious and easy vegetarian recipes you can cook for your family.
1. Broccoli with Parmesan Cheese
This may be an enemy in the household, yet this roasted vegetable recipe will redeem the broccoli's reputation in your home. Your family might beg you to cook this every day.
2. Bean and Zucchini Cutlets
Bean and zucchini as a substitute for beef patties? Yes, please! This vegan meal is sure to be a hit anywhere and the best thing about this is it's made even healthier while keeping it flavorful.
3. Creamy Kale Recipe
Get your taste buds ready for the great flavor and texture of this kale recipe. If you're looking for a vegetable side dish, look no further, this is a great recipe which only takes a few minutes to make.
4. Buffalo Cauliflower Quinoa Meatballs
These "meatless" meatballs are so pleasing you won't even bother looking for a chunk of meat. They're so tasty and have the real flavor of your favorite chicken buffalo less the fats and calories.
5. Spicy Bok Choy
If you're on a gluten-free diet, this spicy bok choy recipe is something you should try. Food like this doesn't have to be bland and tasteless, it can be flavorful. Start roasting bok choy and find out how delicious they can be!
6. Sweet Potato Alfredo
This creamy alfredo recipe will be a great twist to the usual pasta you make. It brings a lighter and more flavorful approach to this classic. You'll never look at alfredo the same way again with this pasta recipe.
7. Vegetarian Pulled Pork
It only takes 5 minutes to prepare a great vegetarian pulled pork. And I'm positive you'll agree when I say this dish is absolutely delicious. This vegetarian version of a pulled pork is so genius, you can't even tell it uses jackfruit!
8. Vegetarian Baked Taquitos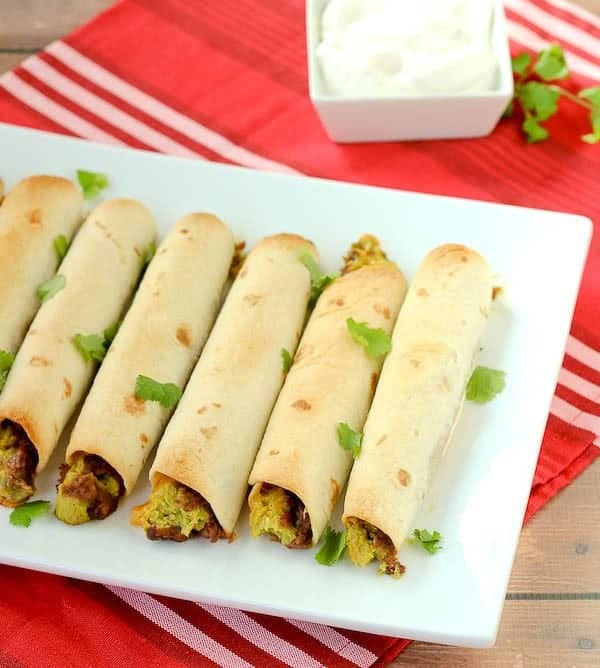 Looking for the perfect snacks or a light lunch for you and your vegetarian guests? Try these easy-peasy baked taquitos with fewer ingredients including refried beans, taco seasoning, flour tortillas, guacamole, and cheese.
9. White Bean and Mushroom 'Meatballs'
Delicious 'meatballs' made with white beans, bread crumbs, mushrooms, herbs, and seasonings coated in a thick and rich marinara sauce. This would be perfect for some vegan subs or for a delicious pasta dish.
10. Sauteed Mushrooms
These sauteed mushrooms are a simple vegetarian dish which doesn't need a lot of fancy ingredients. Just follow the easy steps and wait until you taste perfection. This easy mushroom recipe packs a lot of flavors and a next-level delicious.
11. Vegan Tacos
This is a healthy recipe that would be perfect to add to your Mexican feast. These vegan tacos are loaded with fresh veggies, warm spicy beans, taco spice mix and incredible sauces.
12. General Tso's Cauliflower
Have you ever thought your bar food can be healthy? Now it can be with this easy and healthy General Tso's cauliflower recipe. Substitute cauliflower from the usual General Tso's chicken and you may even like this version better.
13. Cherry Tomato Cobbler
This cherry tomato cobbler recipe is a family-friendly dish which is hearty and satisfying. It's a savory vegetable dish you can easily make for dinner tonight.
14. Tofu and Almond Butter Sandwich
If you think this tofu and almond butter sandwich is boring, then you should definitely give it a try! The ingredients may sound weird for you, but once you try it, you'll crave for this sandwich all the time!
15. Spicy Peanut Tofu Stir Fry
Another vegetarian dish to make the day better for tofu lovers out there. If your family loves tofu as much as my family does, this easy recipe is the perfect dish to try today. It's spicy, smoky, definitely tasty and healthy, too!
L

16. Cheesy Vegetarian Loaded Baked Potatoes
If you love your baked potatoes, then wait until you try this easy vegetarian recipe. This recipe takes your favorite comfort food to a new level of yumminess. These baked potatoes are loaded with mushrooms, spinach, and lots of cheese!
17. Mac and Cheese Stuffed Peppers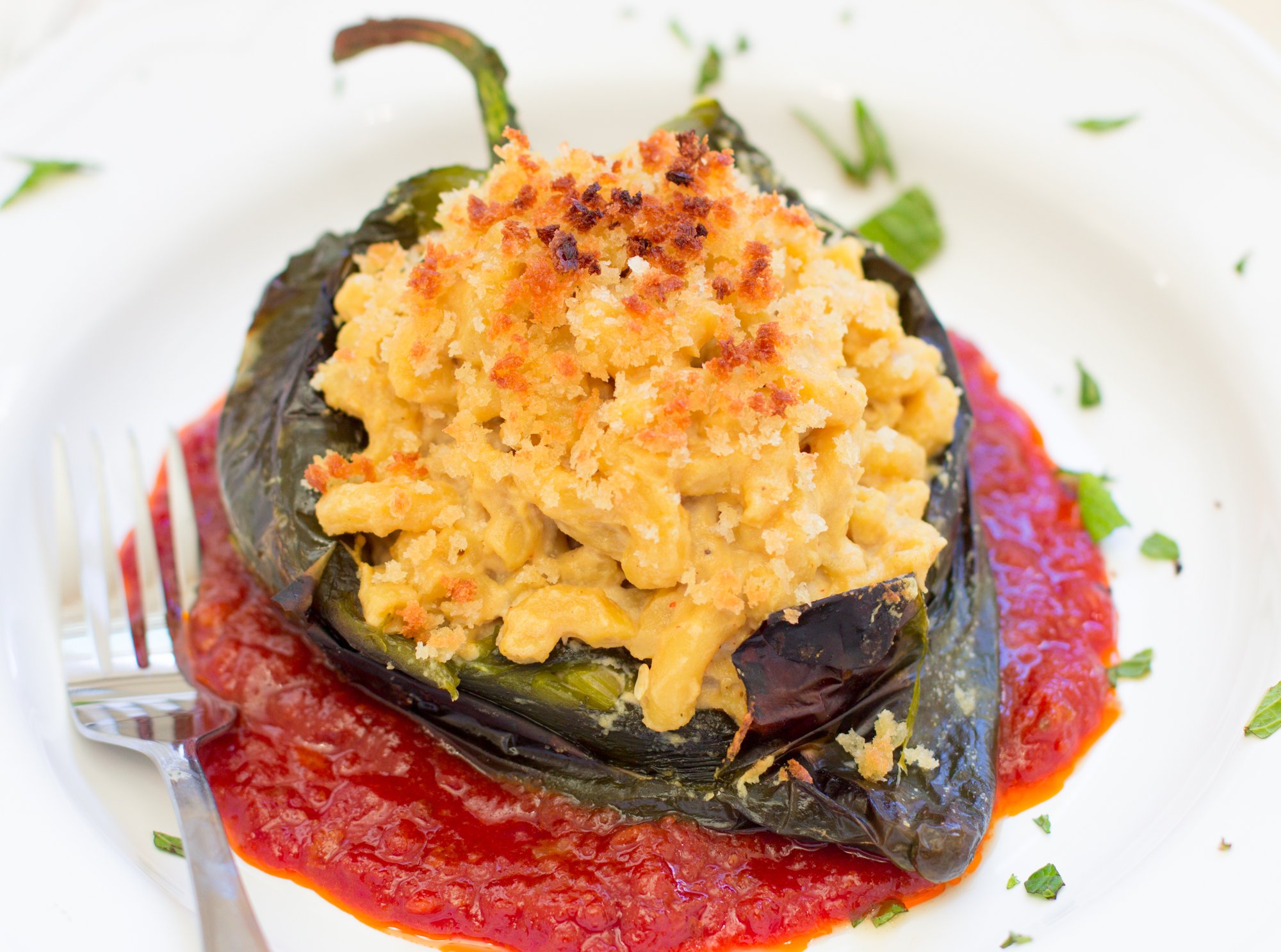 An amazing vegan recipe for mac and cheese which will quickly become a family favorite! You'll love this more with the extra kick you'll get from the peppers. Start to fall in love with this vegan mac and cheese recipe.
18. Creamy Vegetarian White Chili
This white chili recipe is a cozy way to keep you fit and healthy. It's easy to put together and it's made with only the most wholesome ingredients. It's a comforting dish to share with your family during those chilly evenings.
19. Vegan Sloppy Joes
There are a lot of ways to make sloppy joes and I think this is a great way to do it. It's a vegan sloppy joe recipe that comes together in just 30 minutes. It's a delectable plant-based meal you can enjoy every day!
20. Avocado and Sun-Dried Tomato Pesto Pasta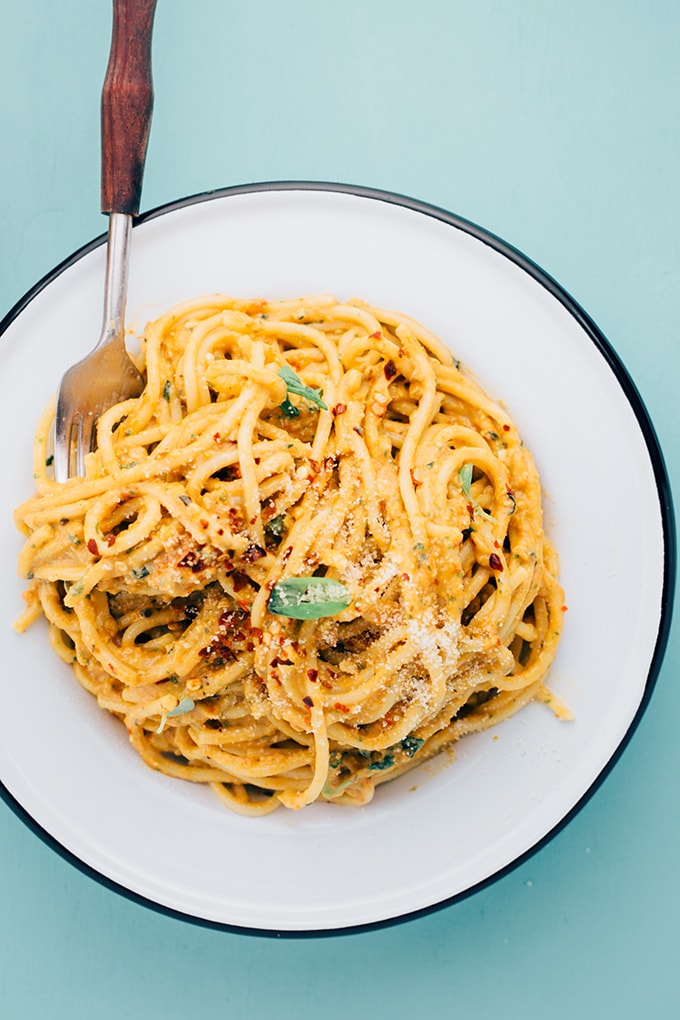 Who needs bacon, ham or ground beef when the sauce is this good? This healthy pasta recipe is ideal to make your kids acquainted with how delicious healthy dishes can be. They'll love avocado and pesto even more with this one.
21. Pasta With Tomatoes and Peas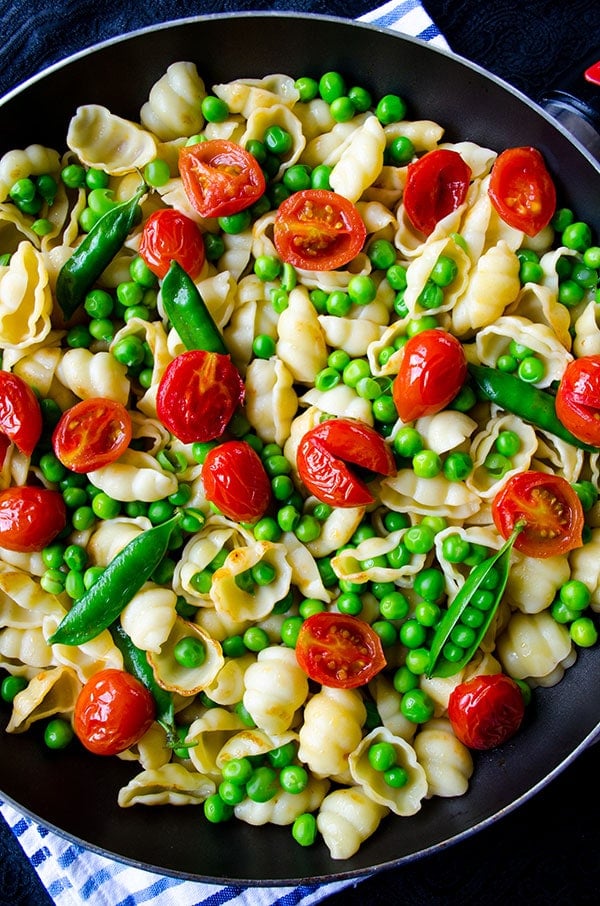 Don't wait for the summer season to enjoy this summer pasta recipe. It will be nice if you share this nutritious dish with your family as soon as you can. This is something you should start serving. It's so refreshing, hearty, and absolutely delicious. And it takes 25 minutes from start to finish!
Baked #Zucchini With Tomatoes and Gouda #Cheese. Try this simple recipe and let us know how it goes!https://t.co/y6aacZghoM pic.twitter.com/NeLLQ4fqvX
— Homemade Recipes (@BestHomeRecipes) February 20, 2017
22. Artichoke Hearts with Taratur Sauce
Have you ever tried frying artichoke hearts? This recipe will get you started doing it. Make sure to use olive oil to keep this vegetable recipe healthy. You won't be able to stop frying artichokes after trying this easy vegetarian recipe. I tried!
23. Veggie Quesadillas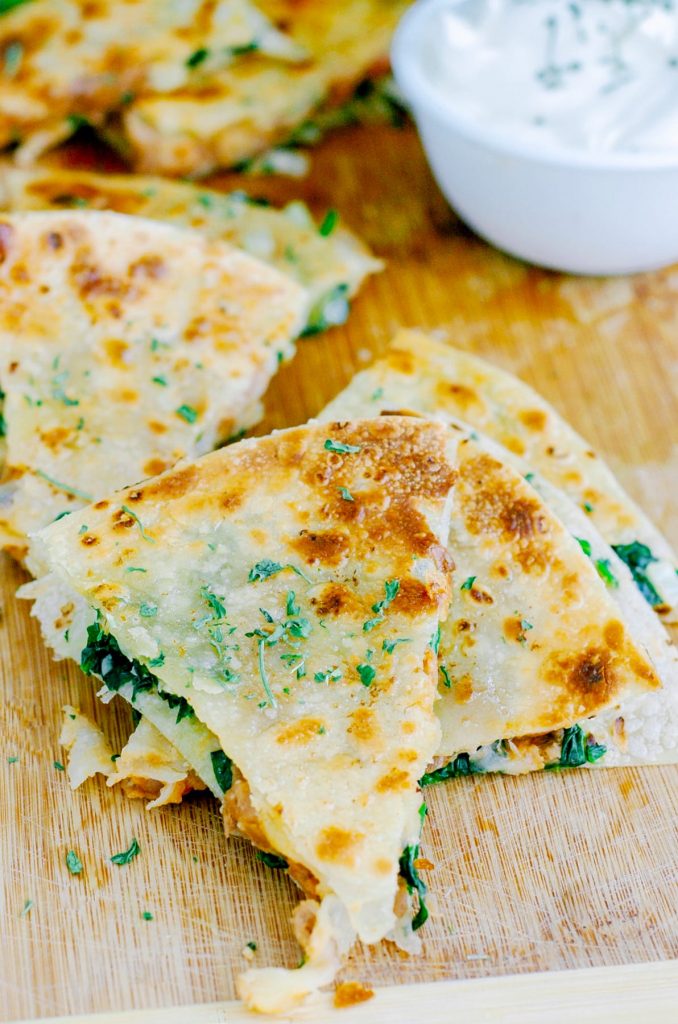 I never thought veggies like spinach and beans with a little help from cheese can make a delicious and satisfying filling for my all-time favorite easy-to-prepare quesadillas. You'll be surprised how good this is.
24. Spicy Parmesan Zucchini Fries
Here's an easy vegetable recipe to substitute your favorite fast food snack. This recipe is a great alternative whenever you crave for fried foods. It's healthier and definitely tastier. And you can make it even healthier by baking the fries instead of frying them. This will be your new addiction. Worry not! They're healthy and good for you!
25. Parmesan Spinach Gnocchi
You'll instantly fall in love with this pillowy and chewy gnocchi in a creamy and delicious Parmesan spinach sauce. I know weeknight meals are sometimes frustrating, but not with the help of this quick and easy vegetarian recipe.
26. Vegetarian Moussaka
You'll never have a potato gratin this delicious and healthy. This vegetarian moussaka recipe is a good recipe whenever your family craves for a hearty meal every night.
Are you still looking for easy vegetarian recipes? Watch this video from Kait Nichole and learn three more amazing vegetarian and vegan meals:

Make vegetables the star of your every meal with this roundup of easy vegetarian recipes. These are recipes you can easily prepare in a breeze. With these recipes, eating healthy is now more exciting and fuss-free. These recipes are what you should be serving for your loved ones, especially for your growing kids.
Which of these easy vegetarian recipes are you planning to try at home? Let us know in the comments section below! You might also want to check out this list of 15 Healthy Cauliflower Recipes That Are Easy To Make.
Don't forget to keep in touch, foodies!
Also, make sure to follow us on Facebook, Instagram, Pinterest, and Twitter!
Editor's Note – This post was originally published in November 2014 and has been updated for quality and relevancy.