Delicious and healthy cauliflower recipes are easy to find these days. We are making it even easier for you with this roundup of easy, quick, tasty, and most of all, healthy cauliflower recipes. Getting fit and healthy will be easy peasy with easy healthy cauliflower recipes you can actually find delicious and enjoy!
Healthy Cauliflower Recipes for a Nutritious Yet Delicious Diet!
1. Chili Lime Grilled Cauliflower Steaks
Grilling meat and vegetables is a cooking method where you can preserve all of their nutrients without adding preservatives like fats and sugar. This chili lime cauliflower steak is one prime example which we can't get enough of!
2. Aloo Gobi or Indian Cauliflower Curry Recipe
With the right flavors and seasoning, a humble vegetable like cauliflowers and potatoes can be elevated to an almost gourmet meal. This spicy cauliflower curry recipe with an Indian flair will send you wanting for more with each bite.
3. Healthy Cauliflower Soup
Whether it's snowy or rainy outside, this healthy cauliflower soup will simply fill your tummy and warm your soul. What you have is a smooth soup with crunchy cauliflower bits for an interesting take on a soup dish.
4. Cauliflower Pizza Recipe
Our favorite comfort food, pizza, is getting a makeover. The usual pizza can pack sugar, fats, and calories, but this version with a cauliflower crust will rid all those for you. Take this cauliflower pizza recipe and indulge yourself any day!
 5. Baked Cauliflower with Honey Garlic
This easy cauliflower recipe is perfect for garlic and sweet lovers out there. It's a lip-smacking cauliflower dish made with baked breaded cauliflower tossed in an easy-to-prepare honey garlic sauce.
No products found.
6. Whole Roasted Cauliflower Recipe with Butter Sauce
If you don't feel like tearing a whole cauliflower, then cook it as it is. Try this roasted whole cauliflower cooked in butter with some fresh thyme and fresh cracked pepper. You'll love it!
7. Cauliflower Fried Rice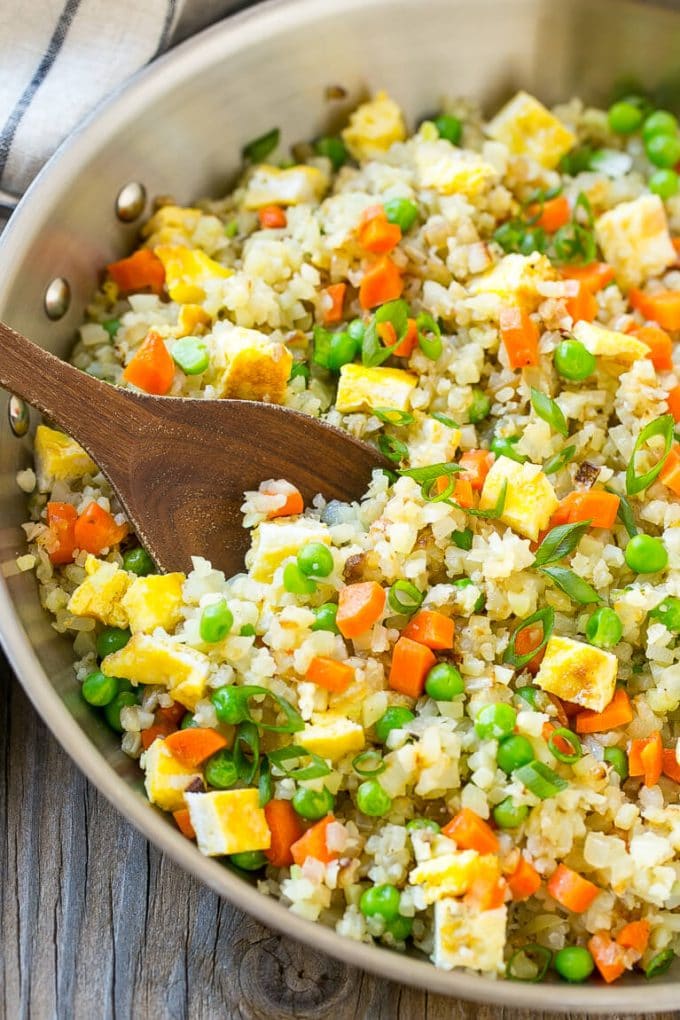 Cauliflower makes a great alternative to rice. This can be your best friend if you are aiming to cut down your carb intake. You would never miss eating rice because this healthy dish is so flavorful.
Vacu Vin Instant Pickler with Vacuum Pump
Makes homemade, packed with flavor, refrigerator pickles without added preservatives
The set includes a 44oz Pickling Container, Vacuum valve air tight Lid, Vacuum Pump and recipe booklet.
Made of durable plastic
8. Garlic Mashed Cauliflower
Instead of potatoes, try using cauliflower in your favorite mashed potato dish. This mashed cauliflower is guaranteed to please your taste buds as well as your tummy. It's creamy, smooth, and garlicky!
9. Gluten-Free Vegan Cauliflower Hash Browns
These cauliflower hash browns are the perfect snacks to enjoy with the kids. Since they're gluten-free and vegan, you can eat as many as you like. And they taste just like the traditional hash brown you used to love.
10. Crock Pot Cauliflower and Cheese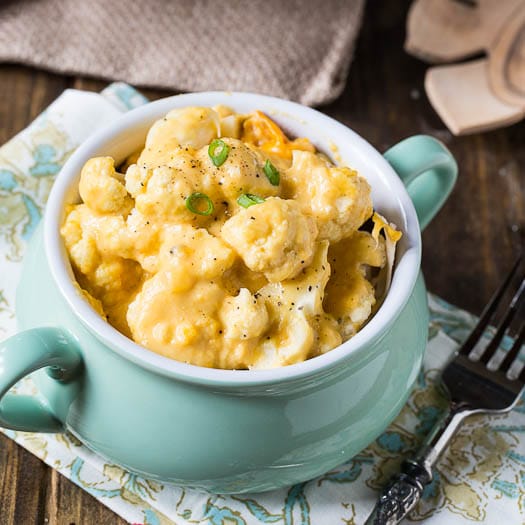 Let your slow cooker do the kitchen task with this easy-peasy cauliflower and cheese recipe. You can prepare this dish in 5 minutes, and the rest is history!
No products found.
11. Cheesy Cauliflower Muffins
Whether you're on a diet or not, you're still going to enjoy these savory, cheesy, and healthy cauliflower muffins. I can't wait to try these muffins, I bet I'm going to love it.
12. Cauliflower Chowder with Roasted Garlic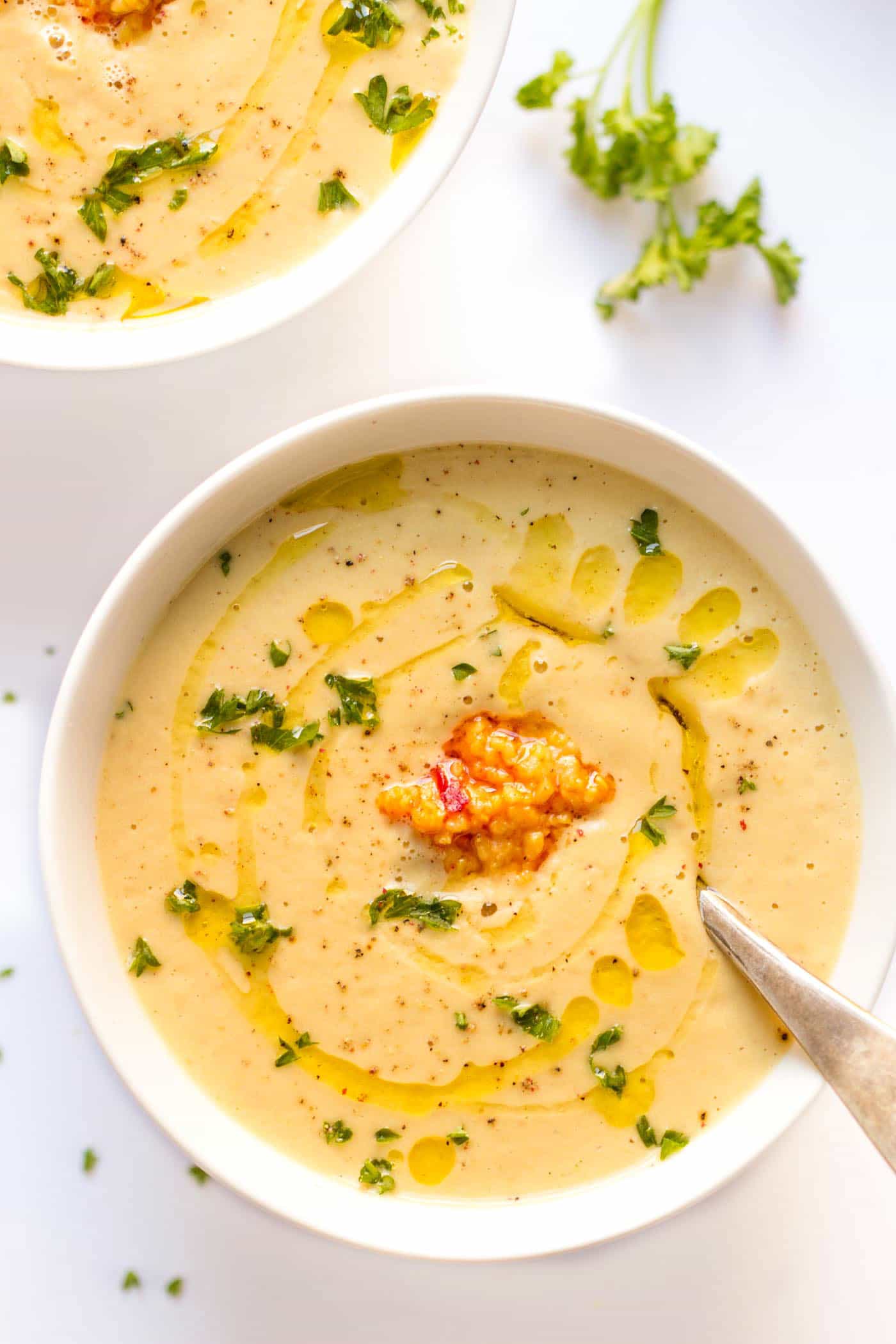 Cauliflower chowder with roasted garlic is a rich and creamy soup to relish not only during the cold months but throughout all seasons. This comfort food is scrumptious! Thanks to roasted garlic hummus added on the recipe.
13. Cheesy Cauliflower Breadsticks
Cheesy breadsticks have never been this good and guilt-free. This low-carb and gluten-free recipe is a healthy alternative to your favorite snack. After trying this easy and quick cauliflower recipe, you're not going to cook your not so healthy breadstick recipe ever again.
14. Spicy Cauliflower Burgers
If you haven't tried eating cauliflower burger, I suggest you try it as soon as you can. This spicy cauliflower burger recipe is the best way to get you started. It's definitely worth a try. You won't regret it!
Stay full and warm this winter with these roasted vegetable recipes! #veggies #healthy #TransformationTuesday
👉https://t.co/g6Gi59XLPe pic.twitter.com/8qnPJhTv0g

— Homemade Recipes (@BestHomeRecipes) January 17, 2017
15. Cauliflower Pizza Crust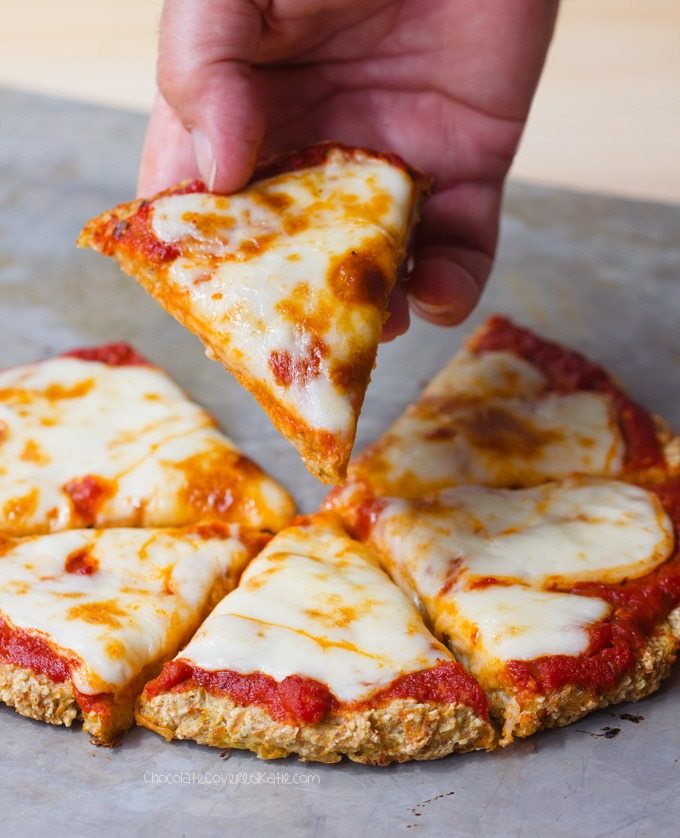 With five simple ingredients, you can already have this oil-free, gluten-free, and vegan cauliflower pizza crust ready. It's the best low-calorie pizza crust for every pizza recipe you're going to prepare.
16. Baked Cauliflower
Complete your weeknight meal with a good serving of this simple cauliflower dish. This yummy dish is savory, garlicky, a tad cheesy, and tender cauliflower baked to golden brown perfection.
17. Buffalo Cauliflower Bites
These buffalo cauliflower bites are the perfect snack to add to your healthy meal plan. You won't hear your kids complain because this snack is so appealing to the taste. They'll love this and won't ask for any other dish!
18. Cauliflower Rice Chicken Enchilada Casserole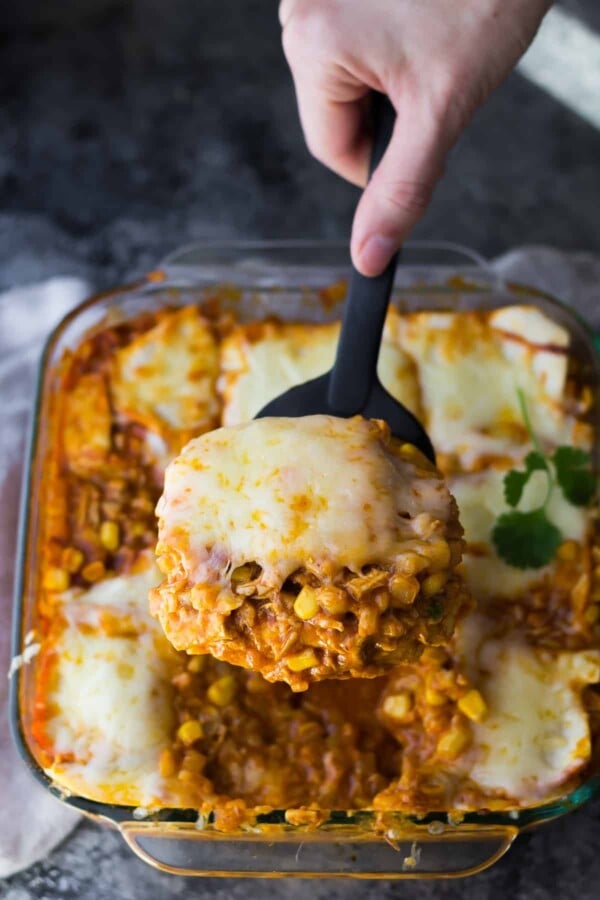 This enchilada casserole is such a drool-worthy cauliflower recipe. I'm pretty sure everyone will love this food. It'll only take 40 minutes to cook this casserole. Not bad, right?
19. Cauliflower Alfredo Sauce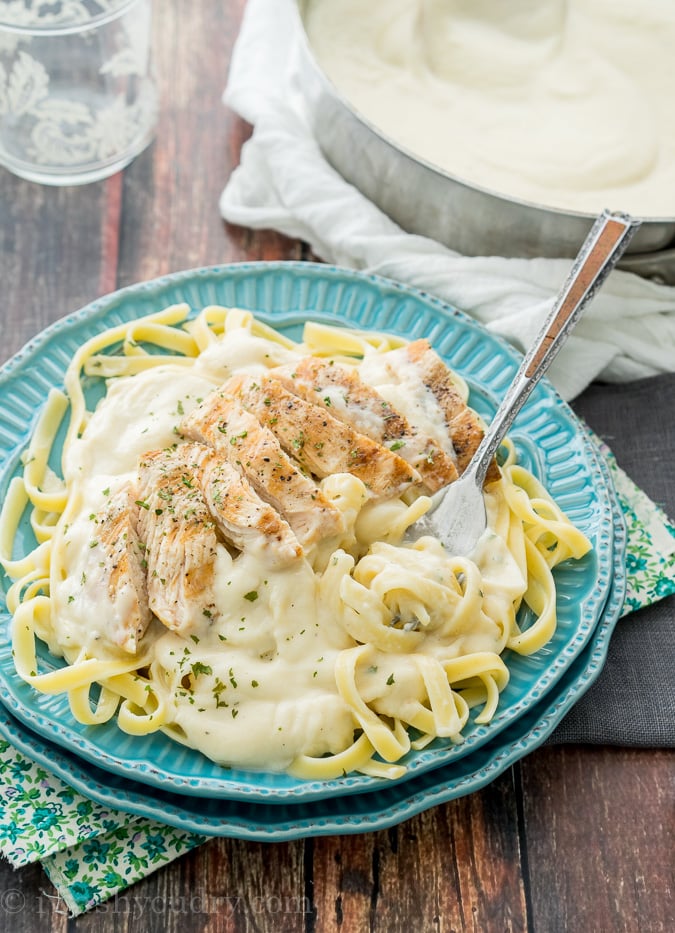 I love pasta dishes and this cauliflower Alfredo sauce makes me love them even more. I never thought cauliflower can make a great and super delectable sauce for a pasta dish. I'm impressed!
Watch this video from Tasty to cook four more healthy cauliflower rice recipes:
These healthy cauliflower recipes are great ways to kick-start a wholesome lifestyle. Keeping in shape will be a piece of cake. You will enjoy their flavors and most of all, you'll enjoy how easy and simple they are to prepare and cook at home. I hope you too find these amazing healthy cauliflower recipes very helpful as they are intended to be!
Which of these healthy cauliflower recipes are you planning to try at home? Let us know in the comments section below! 
Up Next: Healthy And Delicious Fajitas You Can Make Any Weeknight
Don't forget to keep in touch, foodies!

Also, make sure to follow us on Facebook, Instagram, Pinterest, and Twitter!
Editor's Note: This post was originally published on February 18, 2017, and has been updated for quality and relevancy.