What could be more satisfying than the second serving of one of these healthy casserole recipes for dinner? Check out these 100% delicious and 101% guilt-free healthy casserole recipes!
Healthy Casserole Recipes For Tasty And Hearty Meals
When it comes to quick, easy, and budget-friendly meal ideas, "healthy" doesn't usually make the cut. Casserole recipes are convenient meals to prepare, but they sure can pack the calories. Luckily, I was able to collect some ideas for healthy casserole recipes, thanks to these healthy eating tips. Healthy meals needn't be tasteless and unappealing! Plus you're sure to have something nutritious on hand with casserole recipes you can easily reheat to enjoy. Help yourself to any of these healthy casserole recipes that are simply delicious.
1. Garlic Parmesan Zucchini And Tomato Bake
You've definitely got a healthy casserole recipe going with low-carb zucchini which contains significant amounts of folate, potassium, and provitamin A. Throw in some more healthy ingredients like tomatoes and basil, with cheese and seasoning to complete the flavor fest!
2. Weight Watchers Taco Casserole Recipe
A healthy casserole recipe can have ground beef, corn, tomatoes, black beans, and cheese like your usual Mexican comfort food. Spread a nice helping of diced fresh homegrown tomatoes and green onions to take the healthy meter up a notch.
3. Spinach And Artichoke Pasta Alfredo Casserole
Pasta recipes, whichever way prepared, can pack up on calories. With super nutritious spinach and artichokes, you can get your way with a pasta casserole recipe and make it tasty and healthy!
4. Quinoa Enchilada Casserole
A Mexican-inspired quinoa casserole that's healthy, filling, and satisfying! Swap tortilla for quinoa and have your guiltless fill of this healthy casserole recipe.
5. Skinny Zucchini Casserole
When we say "tasty", grease, melted cheese, and carbs mostly come into mind. Well, with zucchini, tasty can also be wholesome and healthy in this zucchini casserole recipe.
6. Healthy Black Bean Casserole
On a rainy day, you can cozy up with your family with this hearty comfort food you kids will love. You can certainly enjoy this meal with your kids with black beans which decrease the risk of heart diseases.
7. Skinny Cheesy Potato Casserole
An extra cheesy potato casserole you'll fall for without ruining your diet. A potato casserole is not exactly what you'll call healthy, lighten it up with low-fat cream cheese and non-fat Greek yogurt.
8. Low-Carb Pepperoni Pizza Chicken Bake
A pizza casserole you can crave without guilt! The secret? Healthy and low-fat white chicken meat lavished with low-carb pizza sauce and pepperoni.
9. White Chicken Enchilada Casserole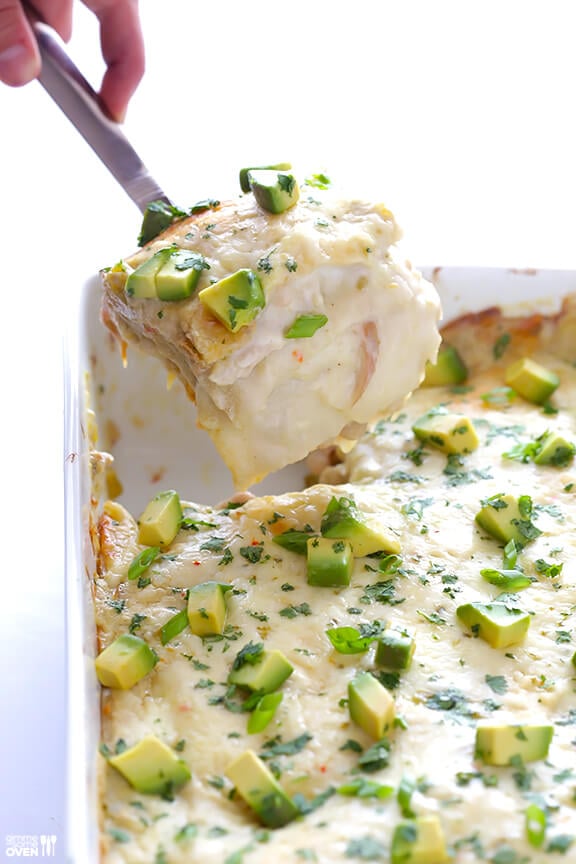 Healthy doesn't have to be tasteless! Sample this white chicken enchilada casserole, made with a wonderful light and rich cream sauce, perfect for weight-watchers.
10. Light Turkey And Kale Pasta Bake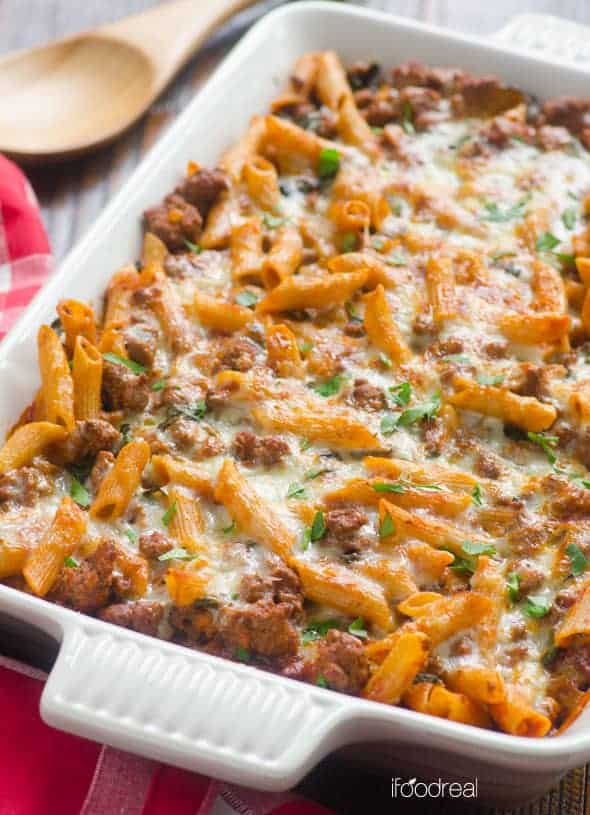 You'll never suspect this pasta bake is actually healthy. With fresh homegrown kale, any dish is sure to pack up on vitamins and minerals to balance out the calories in pasta and meat.
11. Healthy Baked Pesto Rigatoni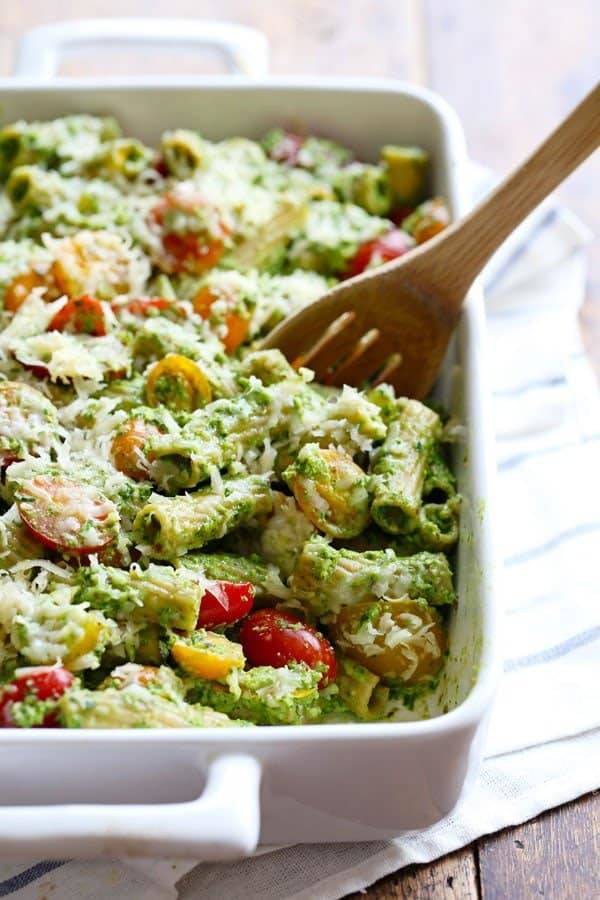 If you love pesto, then you'll love this casserole. With two super healthy key ingredients spinach and fresh tomatoes, this pasta casserole is a sure hit for weight watchers.
12. Turkey And Egg Breakfast Casserole
Each layer is packed with roasted sweet potatoes, quinoa, and a tasty and spicy sauce. While a heavy breakfast is ideal, you don't have to pack on fats and calories with this healthy breakfast casserole.
13. Creamy Chicken Quinoa And Broccoli Casserole
A delicious comfort food with ingredients that are good for you. With fresh nutritious broccoli, this chicken and broccoli casserole is way too good not to try.
Discover the secret to this flavorful Grilled Salmon Paprika! 😍 #GlutenFreeRecipes https://t.co/Exh1MwUiki

— Homemade Recipes (@BestHomeRecipes) June 29, 2017
14. Veggie Loaded Rotisserie Chicken Casserole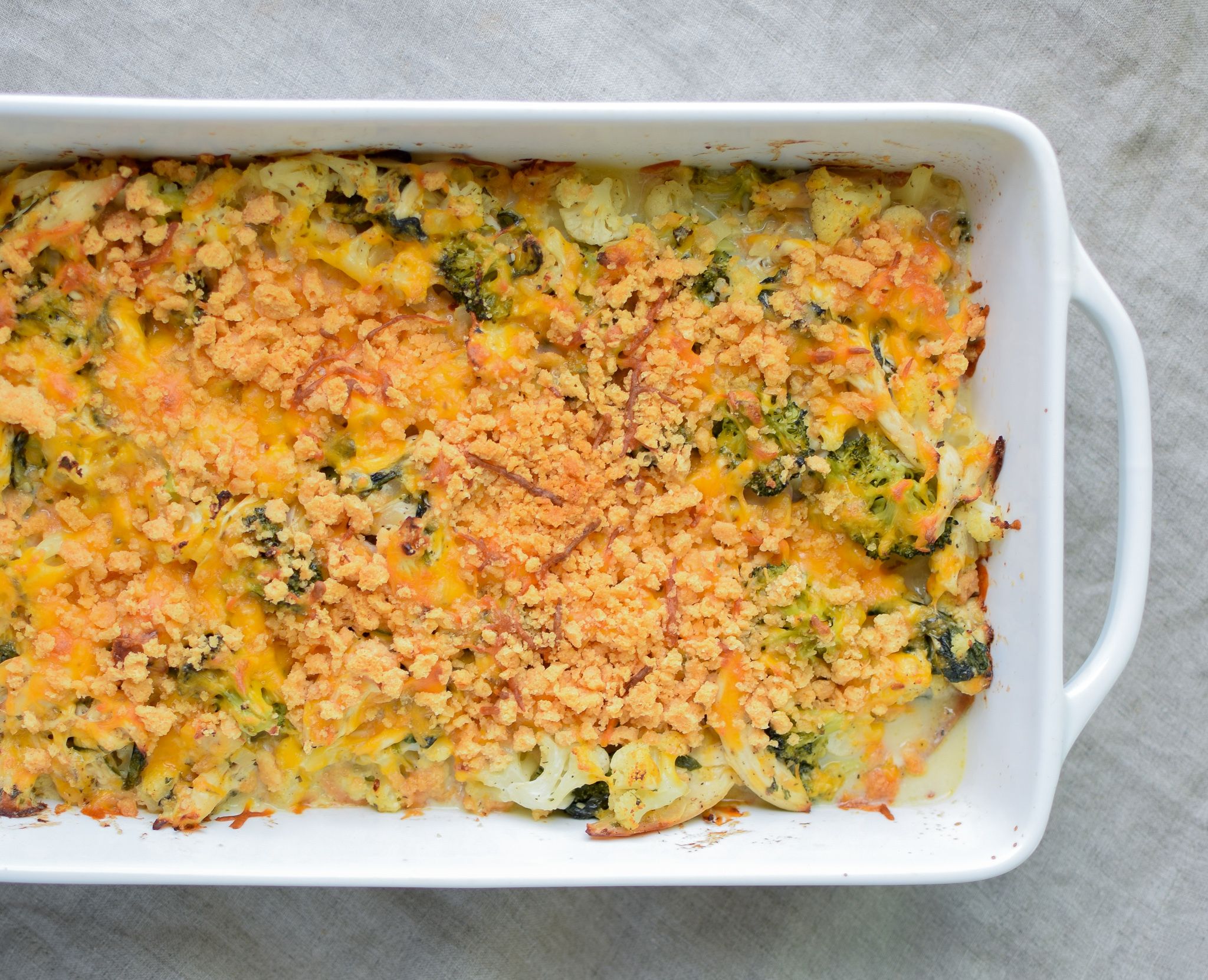 A delish meal you can feel great about, with nutritious veggies like cauliflower, broccoli, and spinach. Now you don't have to feel bad about another helping or two!
15. Baked Oatmeal Casserole Recipe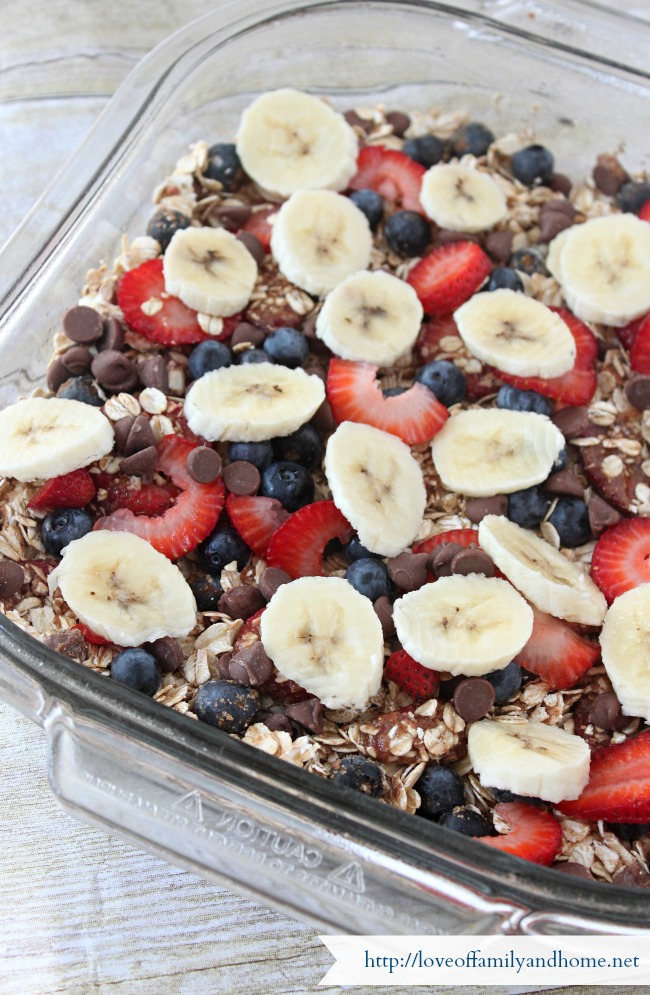 We know oatmeal is good for the heart and tummy, and with homegrown strawberries, fresh blueberries, and bananas, you've got yourself one wholesome breakfast casserole recipe. I'm sure your kids will dig this one!
16. Cauliflower Casserole Recipe
Replace potatoes or pasta with healthier cauliflower in this casserole recipe. Smother it in low-fat cream and cheese, then pop right into the oven to enjoy.
17. Unstuffed Cabbage Casserole
Give this tasty and wholesome casserole recipe a try and you could start liking cabbage if you didn't use to. You can add both texture and nutrition to this healthy meal with fresh cabbages.
18. Veggie Loaded Breakfast Casserole
What's great about casserole recipes is how you can throw in almost anything to the dish, then simply toss it in the oven. Take this veggie-loaded casserole recipe which I can't wait to try!
19. Creamy Whole 30 Bacon Garlic Spaghetti Squash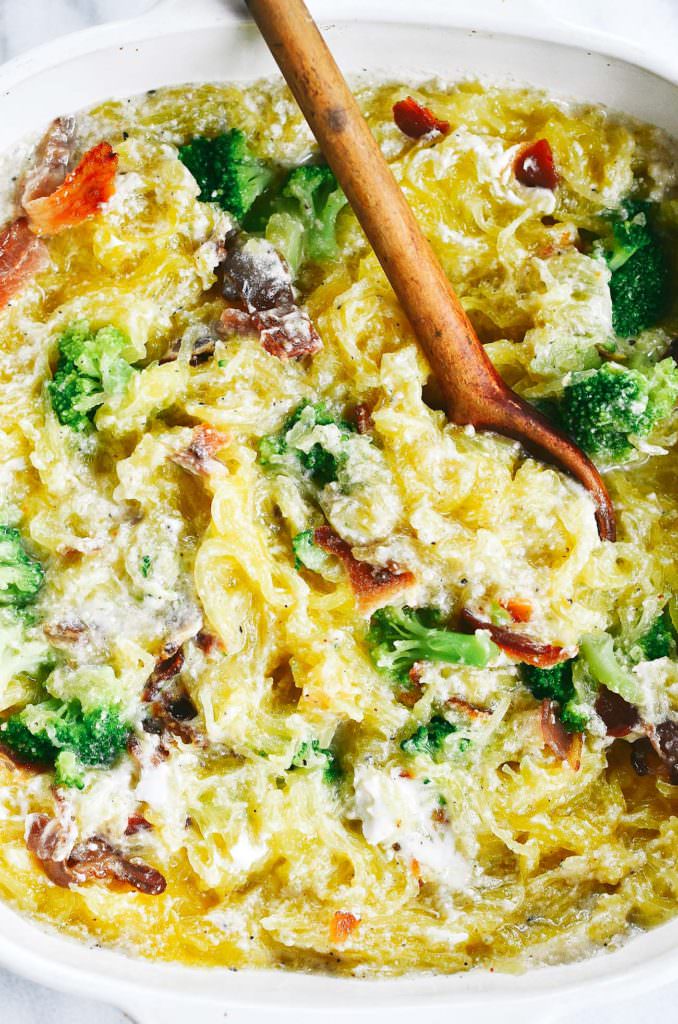 All you need for the sauce are five ingredients to make this casserole recipe with spaghetti squash, broccoli, and bacon. A creamy casserole doesn't get any easier and healthier than that!
20. Dump And Bake Aloha Chicken Rice
Stuff yourself with this wholesome meal in one casserole recipe. With pineapples, onions, and chicken, you can fill up but still feel light with this casserole recipe.
21. Slow Cooker Chicken, Broccoli, And Rice Casserole
We can't get enough of broccoli, which makes a comfort food healthier and way better. It balances the texture and heaviness of the cheese and cream in this delicious casserole recipe.
22. Skinny Moussaka AKA Eggplant And Beef Casserole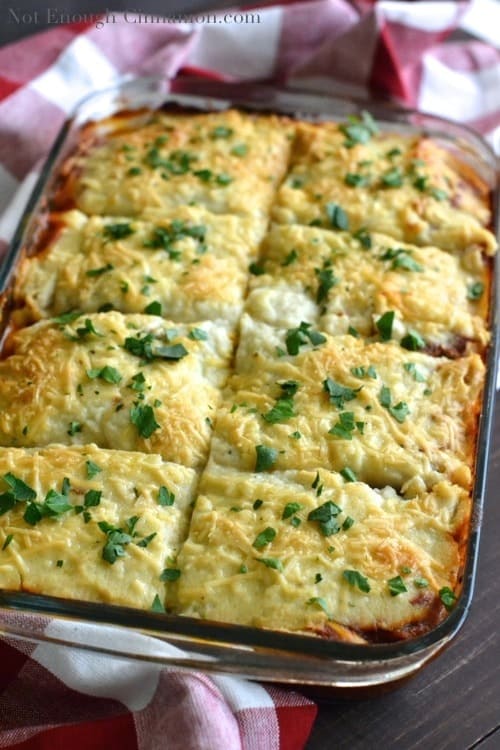 Greeks are some of the healthiest foodies in the world and they gave us this moussaka recipe which is made up mostly of vegetables. Eggplant, tomatoes, onion, garlic, and cauliflower in one dish are sure to fill you up without the guilt.
23. Cheesy Caprese Chicken And Quinoa Casserole
Quinoa is a low-calorie, gluten-free, healthy ingredient which is sure to make any casserole recipe healthy. Throw in lots of fresh grape or cherry tomatoes and make yourself some comfort food weight watchers love.
Want one more healthy casserole recipe? Take this low-carb casserole in this video:
There you go foodies, healthy casserole recipes you can feel good about! No more of the same old greasy, messy, and unappetizing casserole recipes. These healthy casserole recipes are sure to make your meals a sure hit with the family!
Which of these healthy casserole recipes are you planning to try? Share your experience with us in the comments section below.
UP NEXT: 1, 563 Simple Healthy Recipes For Everyone
Don't forget to keep in touch, foodies!
Also, make sure to follow us on Facebook, Instagram, Pinterest, and Twitter!
Editor's Note – This post was originally published in August 2016 and has been updated for quality and relevancy.