A collection of awesome hot breakfast ideas anyone needs to master in the kitchen. Imagine waking up to any of these dishes!
Start Your Day Off Right With These Hot Breakfast Meals
While there are vast options for breakfast recipes to choose from, only a few of them can please your picky eaters. Although smoothies, fresh salads, cold porridge, and frozen yogurt make for a healthy and yummy morning meal, hot breakfast still hits the spot when it comes to keeping you full and energized all day long. That's why I put together my favorite hot breakfast recipes which made it easier for my husband and my son to head out the door every morning.
1. German Oven Pancake
How can the kids not love this fluffy and yummy German oven pancake? With a little help from their favorite toppings like maple syrup, fruit, and butter, your kids will wish to have this breakfast for lunch and even for dinner.
2. Breakfast Burrito Bites
These cheesy and healthy burrito cups are very easy to put together, making them perfect for busy mornings. Now you won't be any more stressed preparing breakfast meals for the kids, thanks to this easy recipe!
3. Smoky Maple & Sage Breakfast Pork Burger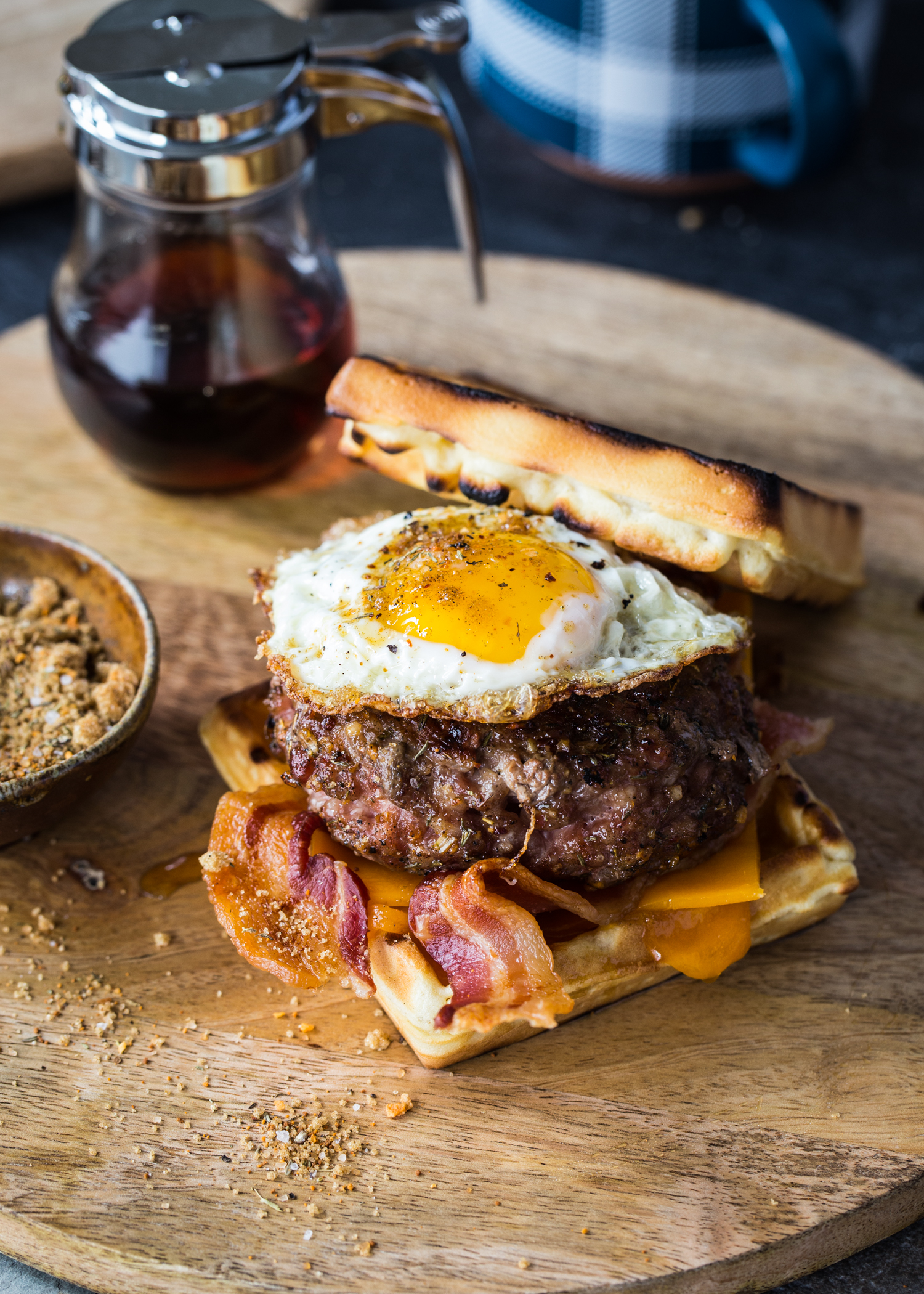 This breakfast pork burger looks like a Father's Day meal to me, but it also looks extremely tasty, something the kids would also want to eat every morning. This bad boy will definitely be a big hit at home! I can't wait to try it!
4. Biscuits and Gravy Breakfast Casserole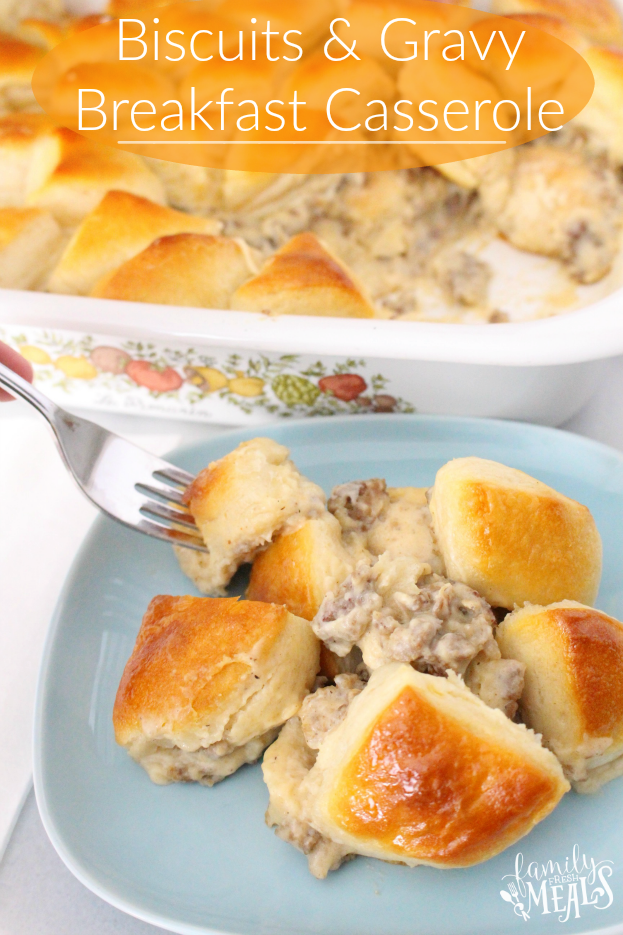 Biscuits and gravy are a match made in heaven, so pretty sure everyone will go crazy over this breakfast casserole. This is such a filling breakfast meal to keep you full all day.
5. Cracked Farro Porridge With Berries And Walnuts
Have you heard of farro before? Though farro isn't as popular as oats, it also makes healthy and delicious porridge which is an ideal meal for both adults and kids every morning. This beautiful recipe for farro porridge is worth a try!
6. Ham Egg and Cheese Pockets
These hot pockets are filled with your favorite breakfast staples ham, egg, and cheese! They are savory and very easy to prepare. These pockets also freeze well–you can make as much as you want and save for later.
7. Cheesy Bacon and Egg Hash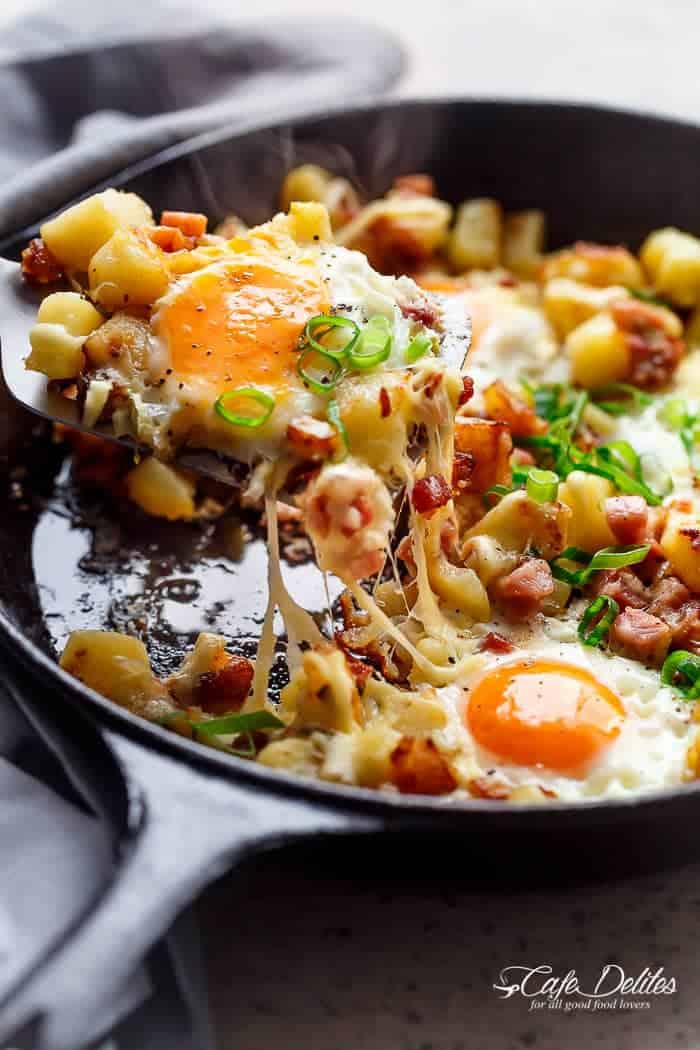 This hot breakfast recipe is loaded with potatoes, egg, bacon, spring onions, and cheese. It's a scrumptious dish to enjoy with your family from morning to evening. It's also ready in the table in 30 minutes!
8. Chocolate Almond Butter Overnight Oatmeal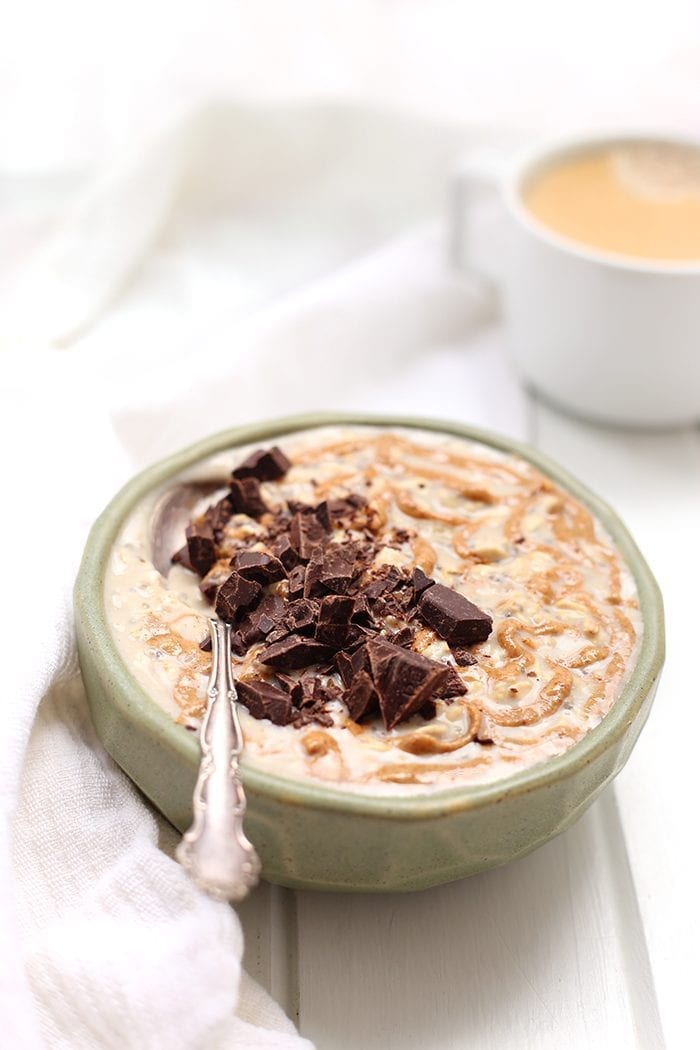 This recipe is the most delightful way to kick start your morning. It's so good and so satisfying. It's like eating a breakfast meal while having dessert at the same time.
9. Sweet Potato Hash Egg Cups
This recipe brought baked eggs to a whole new level. It's fun and easy enough to make the kids help you in the kitchen. These hot breakfast cups are also so convenient, perfect for the kids' little hands.
10. Tater Tot Sausage Breakfast Casserole
Start the day off right by serving up this cheesy and meaty tater tot sausage casserole. This is a simple breakfast recipe where all you need to do is put all the ingredients together, bake and enjoy!
11. Pink Hot Chocolate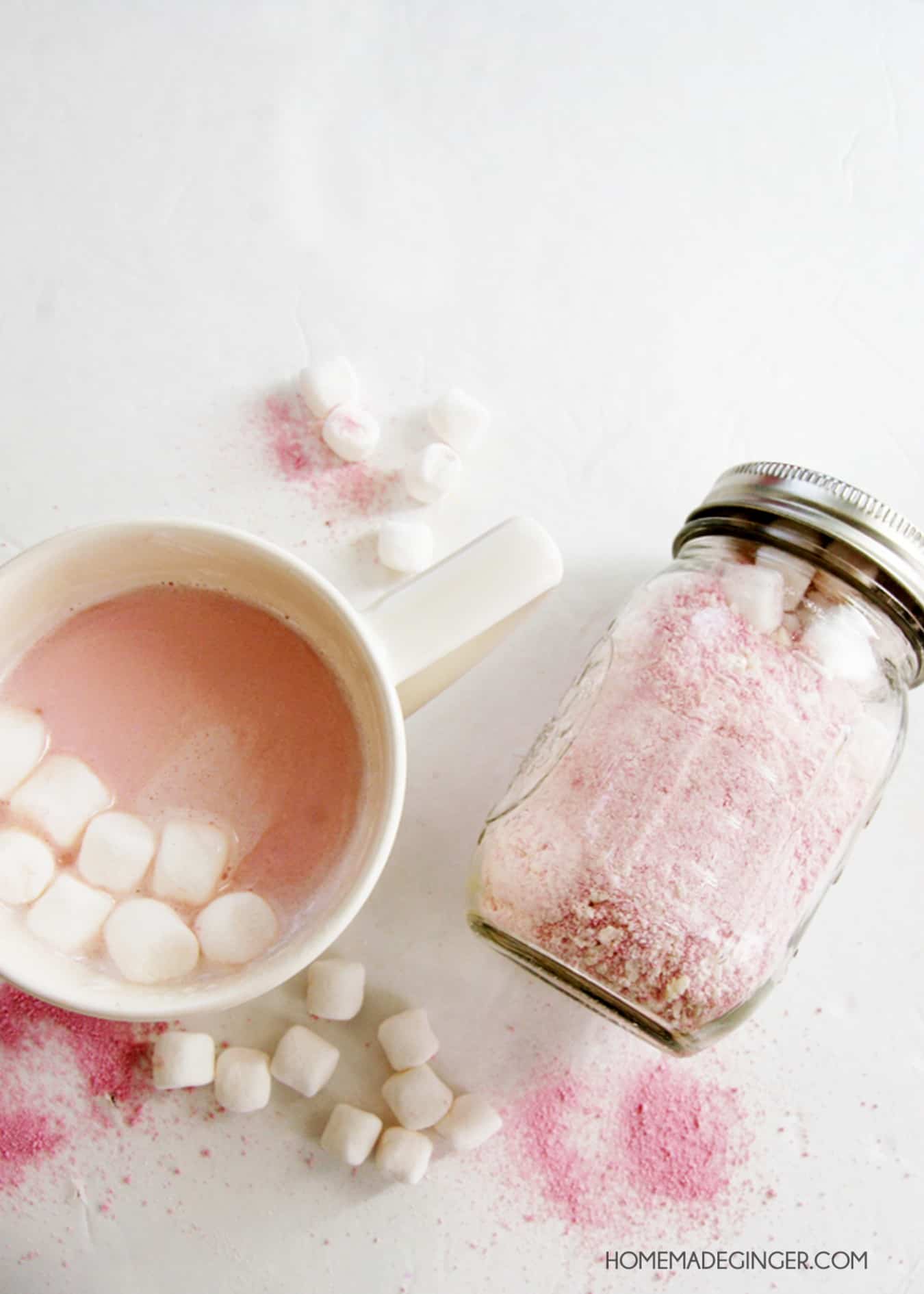 Cozy up with this fancy hot chocolate in the morning or just anytime you please. It smells really good and tastes as pretty as it looks. The kids will wake up early just to have a cup of this yummy hot drink with a nice hint of strawberry.
12. Hot Breakfast Egg and Cheese Sliders
Breakfast sandwiches are breakfast staples. Since they're easy to prepare, you can whip up a good batch and refrigerate some for brunch or late-night cravings. This recipe for egg and cheese sliders is the best to start with!
13. Chocolate Chip Pancakes
Pancakes always have a spot in our hearts. Whether they're loaded with fruit or studded with chocolate, pancakes give us good reasons to get out of bed. These pancakes filled with chocolate chips are easy to make and will surely brighten up your day!
14. Hot Ham & Cheese Party Rolls
These rolls are filled with ham and Swiss cheese, smothered with a special and flavorful glaze, then baked to golden perfection. It's a great meal to serve on a beautiful weekend morning.
15. Egg & Potato Boats
You won't get tired of eating eggs every morning, especially when you place them in baked potatoes along with red pepper, mushroom, cheese, and bacon. This recipe has been my family's go-to breakfast meal. Give it a shot. You'll love it as much as my family does!
Make your loved ones feel special with these bacon heart on #valentinesday! #FinallyFriday #TrumpInaugurationhttps://t.co/BOE3WRJuRV pic.twitter.com/o7ETkZ7j2O

— Homemade Recipes (@BestHomeRecipes) January 20, 2017
16. Slow Cooker Hot Chocolate
This hot chocolate recipe will have you invest in a good slow cooker. Although it's simple, it will boost your energy to move on with your day. This drink is beyond excellent!
17. Blueberry Peach Oatmeal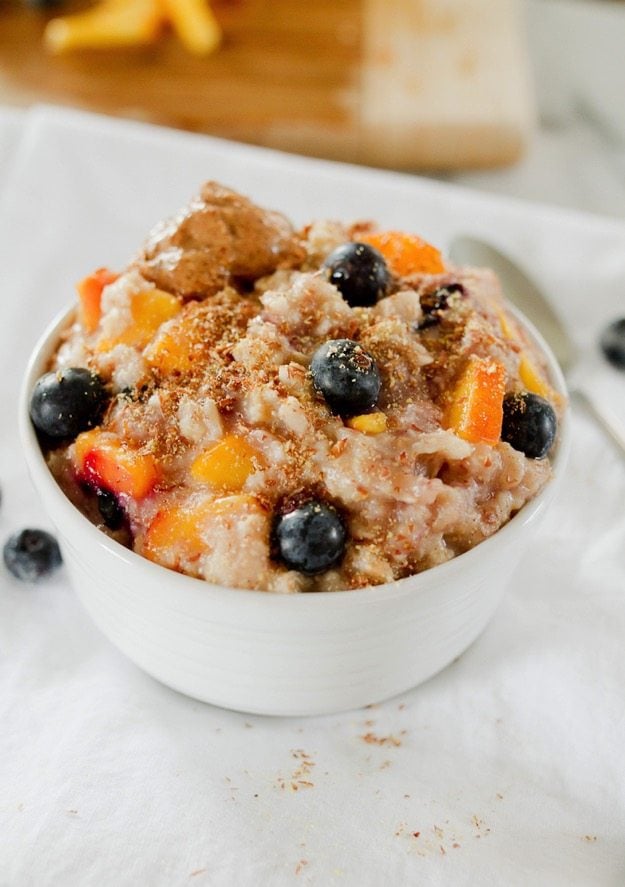 Put a WOW factor in your kid's breakfast oats. Try this blueberry peach oatmeal with a wonderful fruity flavor. If he or she is in the mood for a sweeter bowl of oats, then feel free to add a tad of honey or maple syrup.
Watch this video from Briana Jones Chase and learn how to make warm and cozy breakfast bowls:

Instead of just serving up a toast, scrambled eggs, or bacon, why not expand your horizons when it comes to giving your family delicious and satisfying meals to make them feel super excited every morning. It's not as hard as it sounds! Try these excellent ideas for hot breakfast dishes. These recipes are great no matter how busy your morning is!
Which of these hot breakfast ideas are you planning to try? Share your experience with us in the comments section below. You might also love these 11 Easy Healthy Recipes for Kids!
Don't forget to keep in touch, foodies!
Also, make sure to follow us on Facebook, Instagram, Pinterest, and Twitter!