Tickle your taste buds with these delicious baked vegetables. These easy recipes will make you love fresh and juicy vegetables even more!
Delicious Baked Vegetables For A Happy & Healthy Feast!
These past few months, we've been guilty of eating not so healthy food due to the holiday feasts. That's why I decided to start cooking healthier meals. As I was searching for great lip-smacking recipes last week, I didn't realize I already collected more than a dozen of amazing baked vegetable recipes. I tried cooking some of these recipes over the weekend. I could say, those recipes are by far the best vegetable dishes. Try these baked vegetables and together, let's start a happy and healthy lifestyle!
1. Baked Zucchini With Tomatoes and Gouda Cheese
With just fresh tomatoes, Italian seasonings, a handful of Gouda cheese, and fresh chopped basil leaves, a simple slice of zucchini will taste like heaven to the last bite. Try this simple recipe and let me know how it goes!
2. Baked Sweet & Sour Cauliflower
Instead of chicken, use cauliflower to make the tastiest complement to your bowl of freshly cooked rice. This recipe for baked sweet and sour cauliflower will make you forget about the classic.
3. Baked Mediterranean Vegetable
These vibrant baked vegetables are rich in authentic Mediterranean flavor. It's so fresh, juicy, and really quick to put together. This dish is the perfect addition to your healthy diet.
4. Baked Parmesan Sweet Potatoes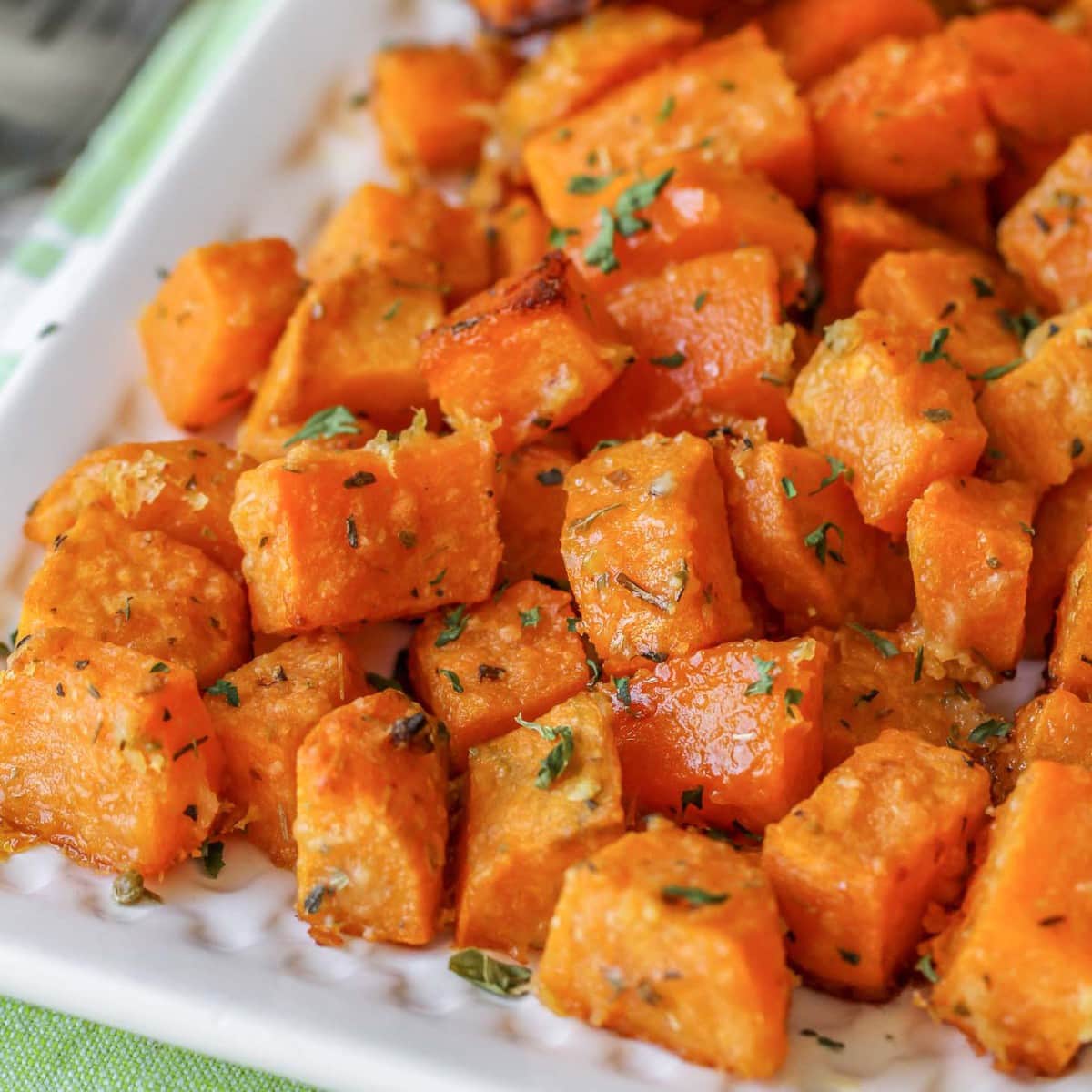 Nothing good comes easily, but not with this amazing recipe! Season the sweet potatoes with oil, garlic, butter, salt, Parmesan cheese, and Italian seasoning. Place them in the oven then bake for 20 minutes and voila!
5. Baked Sugar Snap Peas
Get a thrill out of eating these baked sugar snap peas, which you'll be loving to eat all day. It's a healthy and definitely one of the easiest baked vegetables to make at home. They're fresh, savory, and so crunchy!
6. Baked Cheesy Zucchini Bites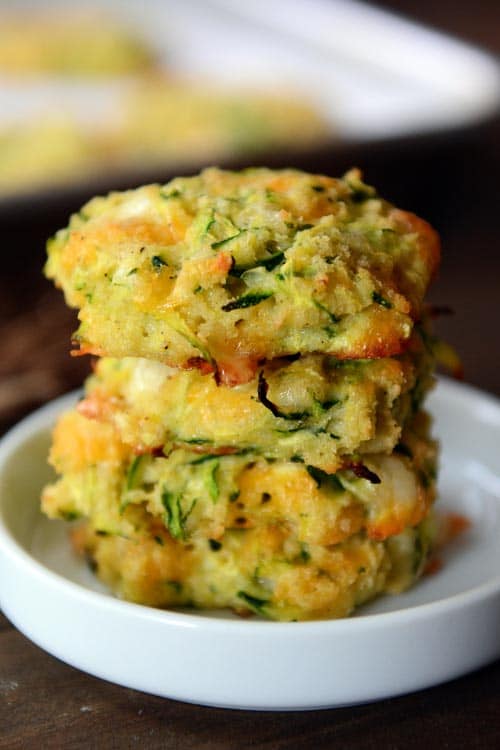 These cheesy zucchini bites are a healthier version of zucchini fritters since they're baked and not fried. Also, this recipe is the best way to make the kids eat vegetables without the harsh complaints.
7. Crispy Baked Green Bean Fries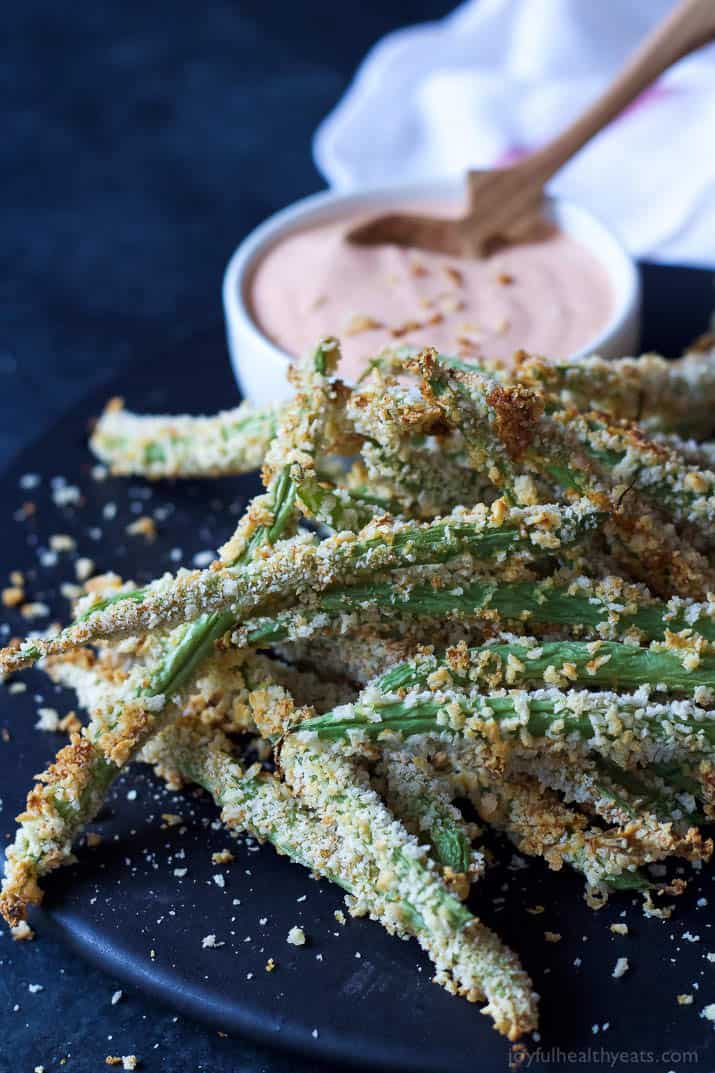 Serve these crispy green beans fries with a delicious and creamy Sriracha sauce for an ultimate snack experience. Not only are they tasty, these fries also take 15 minutes to bake. Really fast and easy, and good for you too!
8. Broccoli and Cheddar Twice-Baked Potatoes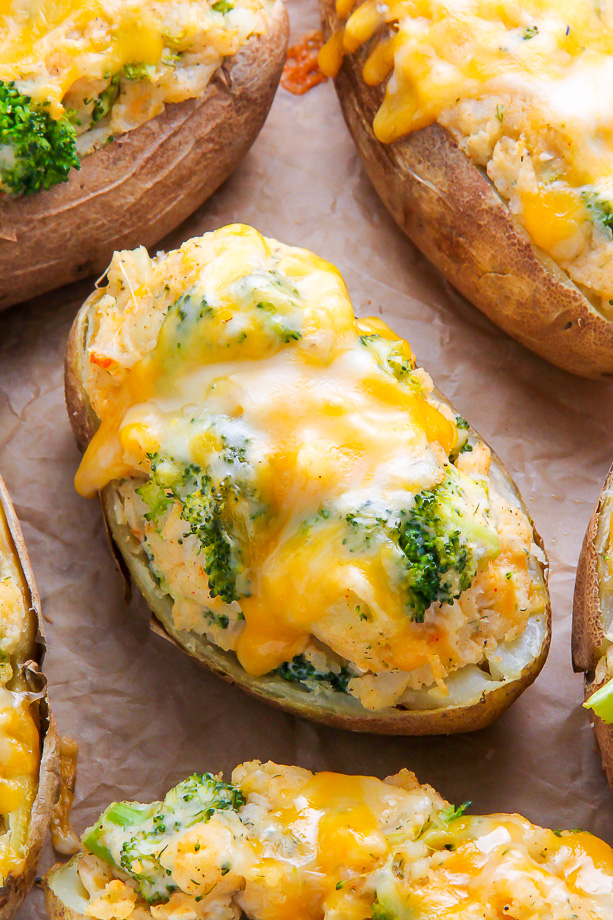 Try this recipe for a filling and loaded weeknight meal with the family. These scrumptious twice-baked potatoes are covered with Greek yogurt, spices, broccoli, and cheese. This is comfort food at its best!
9. Baked Parmesan Tomatoes
This is how you serve and enjoy tomatoes–covered with Parmesan cheese and baked to perfection! It's a pretty simple recipe you can easily make at the comfort of your home.
10. Oven Baked Whole Roasted Cauliflower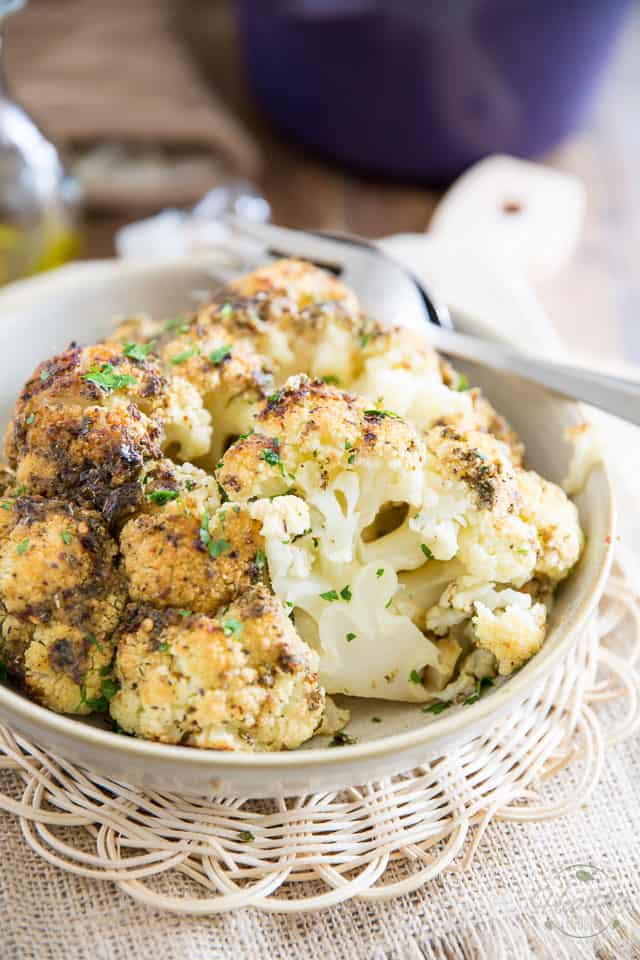 Eat a whole cauliflower as if you're eating a piece of steak. This easy recipe is quite unique, but it's healthier and surely taste better! I can't wait to try this later!
11. Baked Eggplant Parmesan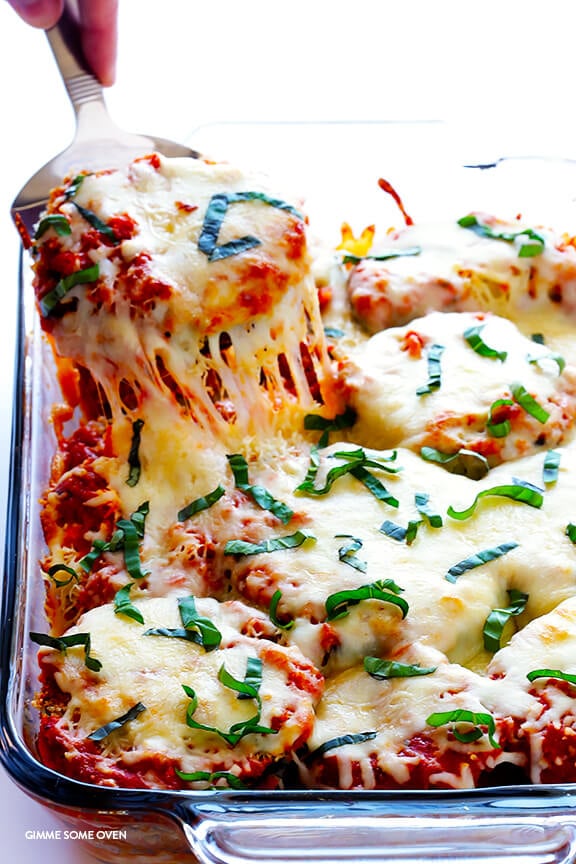 Taste the gooey-est and the most satisfying vegetarian dish with this easy homemade recipe! I personally, would love to serve and eat this meal with my family.
12. Baked Parmesan Mushrooms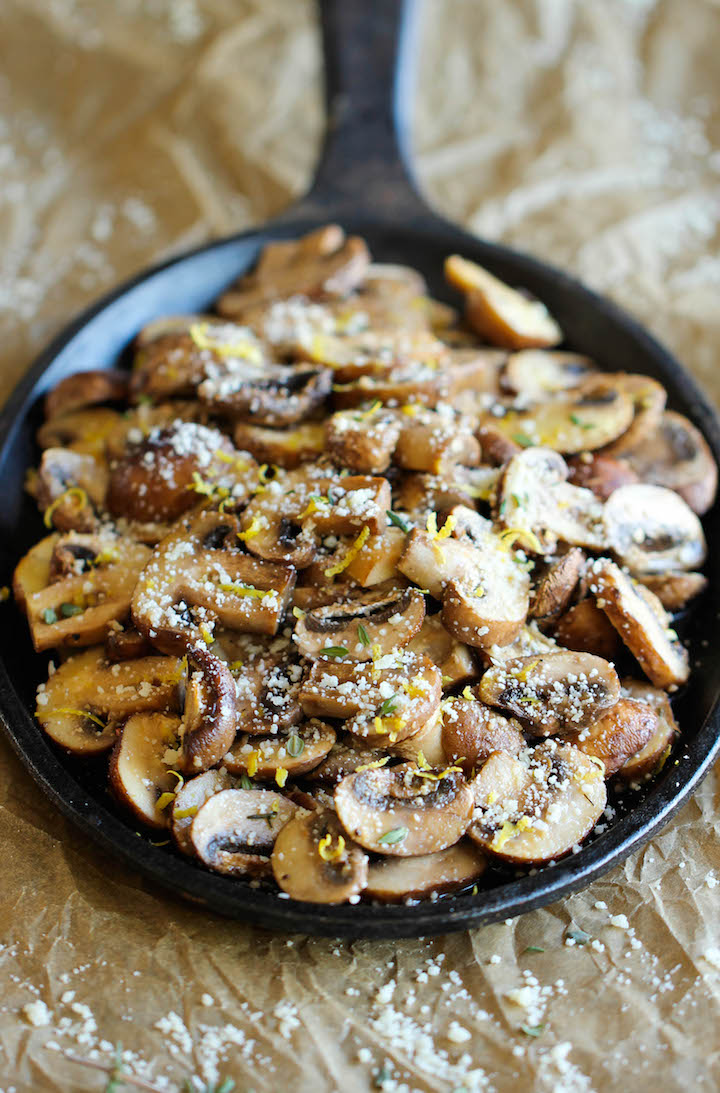 If you want a savory and meaty vegetable recipe, mushrooms are the way to go. These baked Parmesan mushrooms are so flavorful with their distinct earthy flavor. This dish is so, so good–you won't miss the meat!
13. Baked Blooming Onion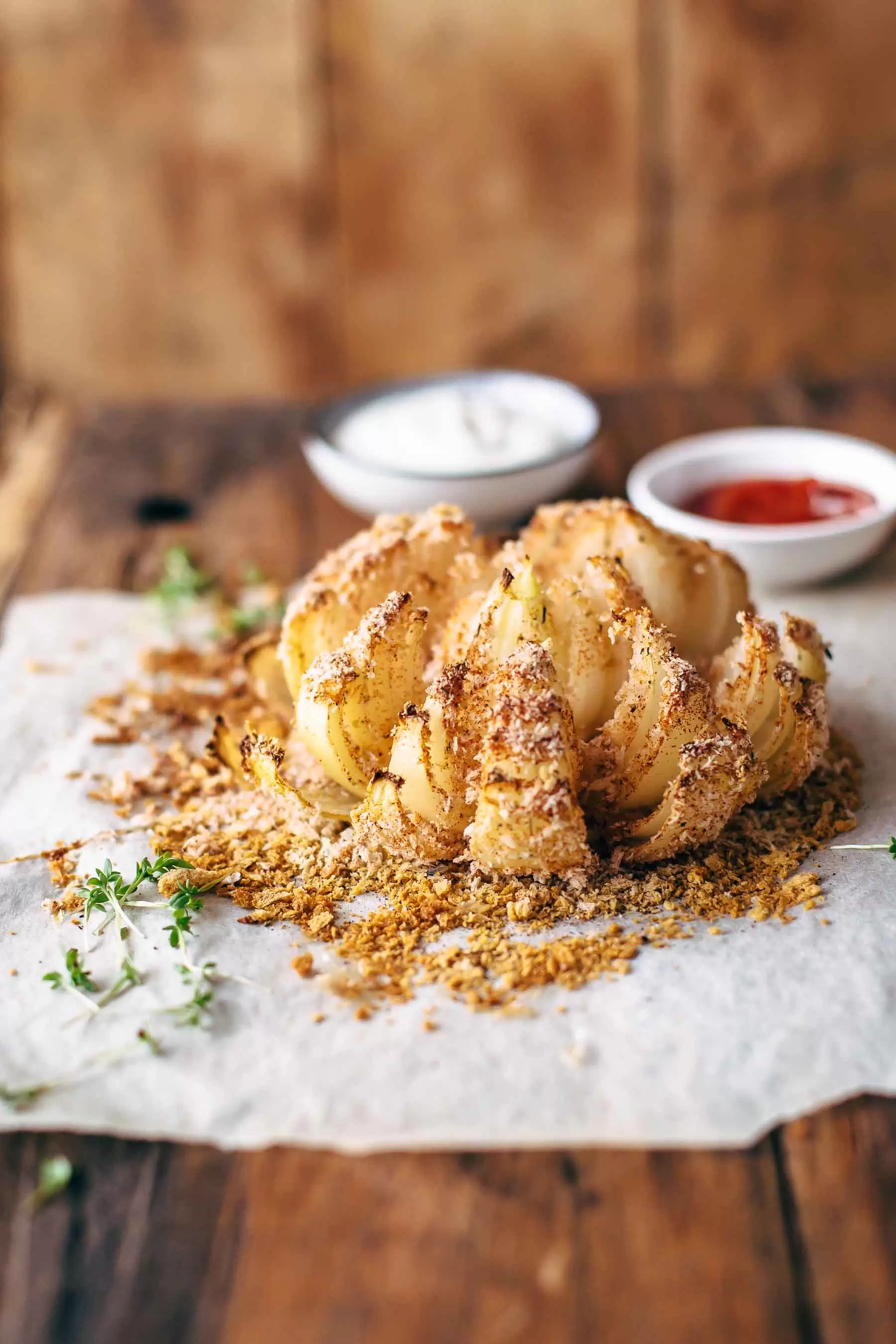 Instead of fried, blooming onion is way better when baked. It tastes sweeter and more decadent. This recipe will give the best option in eating blooming onion without all the grease.
Warning: This #recipe will make you plead for #summer. Tomatoes, Chickpea and Spinach #Salad by @beautybitesorg
👇👇👇https://t.co/V58stc0da1 pic.twitter.com/2IEpnTTdHD

— Homemade Recipes (@BestHomeRecipes) January 26, 2017
14. Crispy Parmesan Garlic Edamame
Bring your movie night into a whole new level with this healthy snack recipe. This baked Edamame recipe is so savory with garlic powder and lots of Parmesan cheese.
15. Baked Spaghetti Squash with Tomato Meat Sauce
Baked spaghetti squash gets a meaty makeover with this scrumptious recipe. It's so filling and makes a complete meal any time of the day.
Watch this video from Woolworths and learn a classic roast vegetable recipe with garlic and rosemary:

Now that you have all these scrumptious baked vegetables, I'm pretty sure there'll be no more boring vegetable meals at your home! These recipes are definitely the best ways to make everyone enjoy vegetables without forcing them to do so. Baked vegetables have become an instant favorite here at my home. I'm lucky my son loves veggies. Because of these easy recipes, I made him love and enjoy vegetables even more!
Which of these baked vegetables are you planning to make? Let us know in the comments section below! Want more healthy recipes? Check out these 10 Easy Healthy Recipes To Make Your Diet Effortless!
Don't forget to keep in touch, foodies!
Also, make sure to follow us on Facebook, Instagram, Pinterest, and Twitter!