You can't go wrong with oven baked pork chops! This go-to dish is always a smash hit, so keep reading for the best oven baked pork chop recipes!
Oven Baked Pork Chops Recipes for a Satisfying Meal
Oven baked pork chops have always been my go-to recipe. Whether it's lunch, dinner—or even breakfast!—there's an oven baked pork chop recipe that will satisfy your craving! Pork chops are already so good and filling on their own, that you can eat them in so many different ways—whether it's grilled, baked, pan-fried, you name it! But where's the fun in that? For this classic dish to truly retain its appeal, these recipes for oven baked pork chops prove how versatile pork chops are. Read on to find the best oven baked pork chops you'll ever have!
1. Honey Balsamic Baked Pork Chops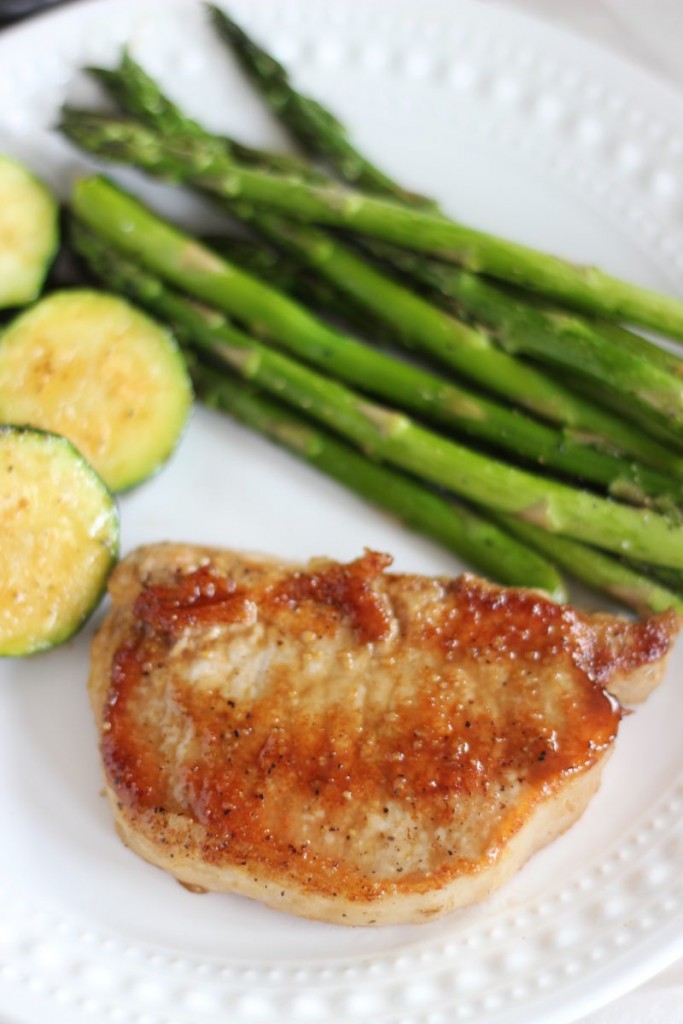 We commonly have balsamic vinegar with salad, but it's also proven to be a great seasoning for oven baked pork chops! These honey balsamic baked pork chops have sweet and sour notes which complement each other so well, you can't get enough!
2. Country Style Baked Pork Chop
I love anything country style! There's a country style version of almost every dish out there, and oven baked pork chops are no exception! These country style pork chops will transport you to a farmhouse in the quaint countryside!
3. Oven-Baked Pork and Apples
Eating oven baked pork chops with fruit doesn't seem appealing at first, but don't be so sure! This oven baked pork with apples recipe shows you how you can cook both meat and fruit in such a way you'll never want to eat them separately ever again!
4. Brown Sugar And Garlic Pork Chops
In case it still isn't obvious, most of the time the key to cooking is proper contrast. Take these brown sugar and garlic pork chops for example. The kick of garlic in every sweet chunk of meat will have you dreaming about oven baked pork chops in your sleep!
5. Easy Baked Pork Chops
There's always a simple, classic way of cooking dishes and this one is for oven baked pork chops. With just olive oil, salt, and some white wine, you can transform a simple dish into a five-star meal!
6. Oven Baked Pork Chops With Potatoes
Everyone knows potatoes are a fool-proof side dish. So, why not pair them with your oven baked pork chops? Nothing beats the extremely contrasting textures of the meat and potatoes in this amazing recipe!
7. Oven-Barbecued Pork Chops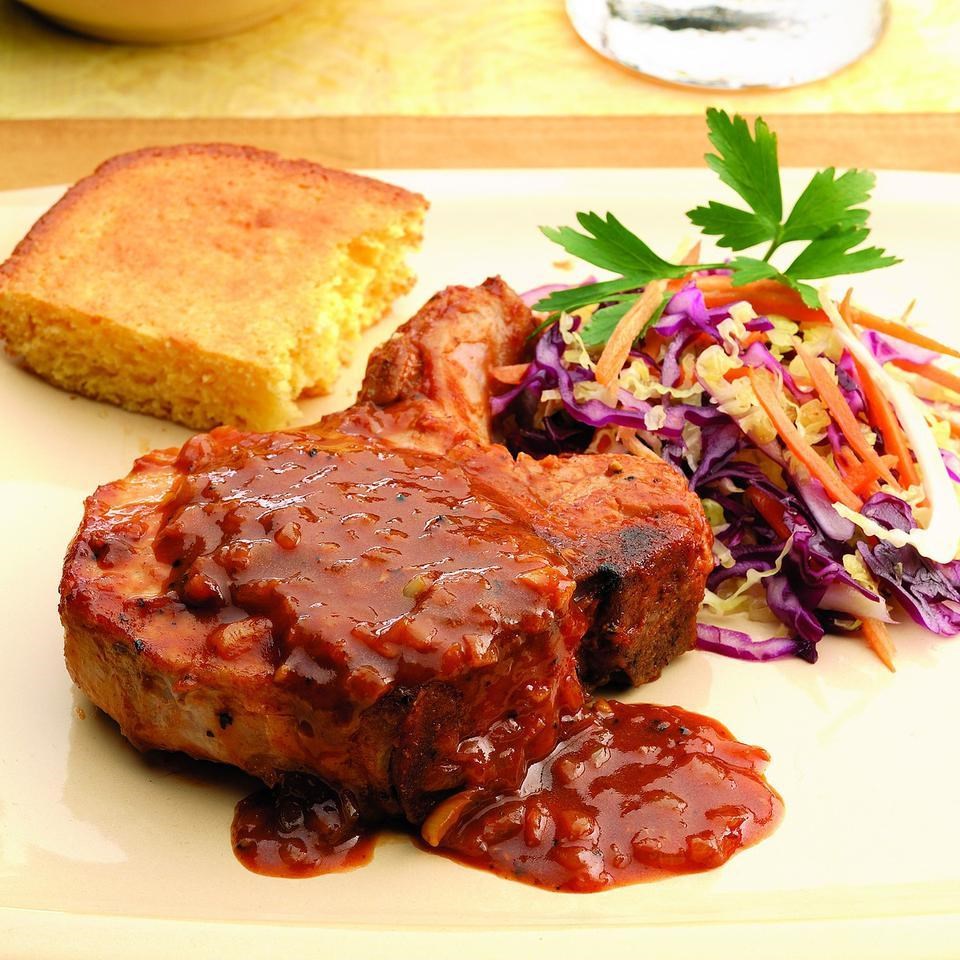 I can eat anything with barbecue sauce! Who doesn't love barbecue sauce? It's one of the best things you can put on any meal! Get your napkins out! These oven-barbecued pork chops will blow your mind!
Trust us, these flavorful marinades are going to MAKE your dish! 😍 https://t.co/o9LrQaaEOc pic.twitter.com/8IVD3nSEpk

— Homemade Recipes (@BestHomeRecipes) October 14, 2016
8. Coffee Crusted Pork Chops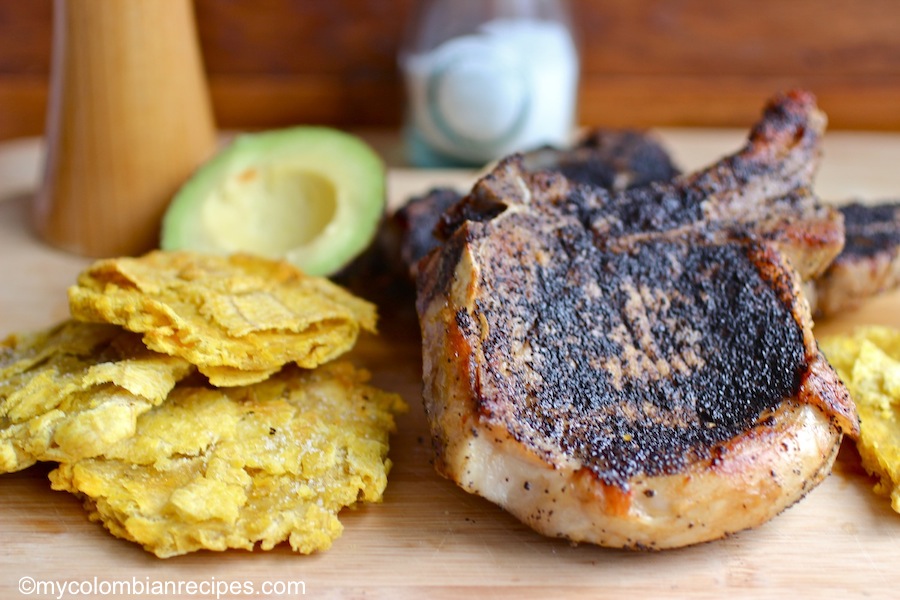 Yes, you read it right. Pork chops with coffee. People have found a way to make oven baked pork chops with coffee and the culinary world is happy! These coffee-crusted pork chops is a basically complete breakfast meal in every bite!
9. Baked Pork Chops with Cream of Mushroom
Some would prefer gravy, but being the foodie that I am, I like to change things up a bit! Instead of going traditional, why not go for these baked pork chops with cream of mushroom? It's so rich and filling!
10. Soda and Onion Pork Chops
If you can make oven baked pork chops with coffee, then why not try them making them with soda? The fizz and sweetness of the soda transform the pork chops into this one-of-a-kind dish!
11. Lemon Garlic Pork Chops
It's always wise to resort to a bit of zest and a hint of flavor. Baking your pork chops with just lemon and garlic guarantees a happy, well-fed family that will keep asking for more!
Watch this video from PhillyboyJayCooKiNgShow2.0 for more recipes for oven baked pork chops:
These recipes for oven baked pork chops got your back! There's very little room to mess up something so good on its own. You might even end up discovering your own unique way of making them! Are you getting up right now to pre-heat your oven? I understand. Why prolong the agony of not having these amazing oven baked pork chops? Now, bake away and have a fantastic eating experience!
Want more pork recipes? Try these 8 Pork Loin Recipes That Will Melt In Your Mouth! How do you like your pork chops? Let me know in the comments section!
Don't forget to keep in touch, foodies!

Also, make sure to follow us on Facebook, Instagram, Pinterest, and Twitter!