Are you looking for clean eating snacks to pack in your back to school lunch? We've got more than two dozen ideas right here!
Clean Eating Snacks For All Ages
It's that time of year again. Kids, teens, young adults, and parents alike are getting ready to go back to school! And we at Homemade Recipes would like to chip in to your preparation as well. We've gathered recipes for clean eating snacks, which we're hoping you'll make, moreover, enjoy. These clean eating snacks are the healthy (at least relatively) comfort food you need while you're in school.
1. Bacon-Wrapped BBQ Chicken
Ever seen an after-school snack as delicious as this bacon wrapped BBQ chicken by See Food Play? These bacon wrapped goodies are easy to prepare and, more importantly, absolutely delicious.
2. Zesty Seaweed Chips
These zesty seaweed chips by Broad Appetite are crunchy, salty, and good for you! Seaweed is an excellent source of nutrients and contains Vitamins A and C, calcium, iodine, potassium, selenium, iron and magnesium. Rest assured, with these seaweed snacks, you'll be consuming more or less the same benefits.
3. Healthy, Chewy, Muesli Bars
I still remember the first time I ever tried muesli – I was at a grocery store in Geneva and had heard about the cereal in a Flight of the Conchords song. (I know, right?) So, thinking muesli in Geneva was a "when in Rome" situation, I picked up a box and instantly fell in love. Muesli is a delicious blend of granola and cereal and, when done right, is actually healthy! These bars from The Life Harvest are no exception, so pack them as a snack or enjoy them after class.
4. Baked Apple Chips
These baked apple chips from The Viet Vegan are DA BOMB! Kids still say that, right? They're crispy, sweet, flavorful and remind me of fall, which is the best season of the year.
5. Baked Ziti Cupcakes
Sometimes, you just want a little nibble of something savory, and sometimes, carrot sticks just don't cut it. These baked ziti cupcakes from The Kids Cook Monday are the perfect example of treats which are savory without being heavy.
6. Healthier Peanut Butter Muddy Buddies
Muddy buddies aka puppy chow is essentially a sweet, candy-coated grain cereal. These muddy buddies from Bijoux and Bits are a healthier version made without all of the artificial ingredients and sweeteners. Make them before the start of the week and enjoy them as a pick-me-up throughout your day.
7. Tofu Sticks and Chips
When we first started breading and frying tofu, we were complete failures at it! The breading never stuck and all we ever ended up with were soggy chunks of undercooked tofu. What we're really trying to say is that breading tofu is difficult, so any recipe which turns out like these tofu sticks from Yummily Yours definitely deserves some recognition and love. Enjoy these sticks as a healthy soy protein in place of processed fish sticks.
8. Two-Ingredient Mango Coconut
These delicious popsicles from Simple Vegan Blog only require two main ingredients and they're very simple to make. They're a delicious post-school snack which will instantly lift your spirits and melt away a stressful day.
9. Banana Oatmeal Blender Muffins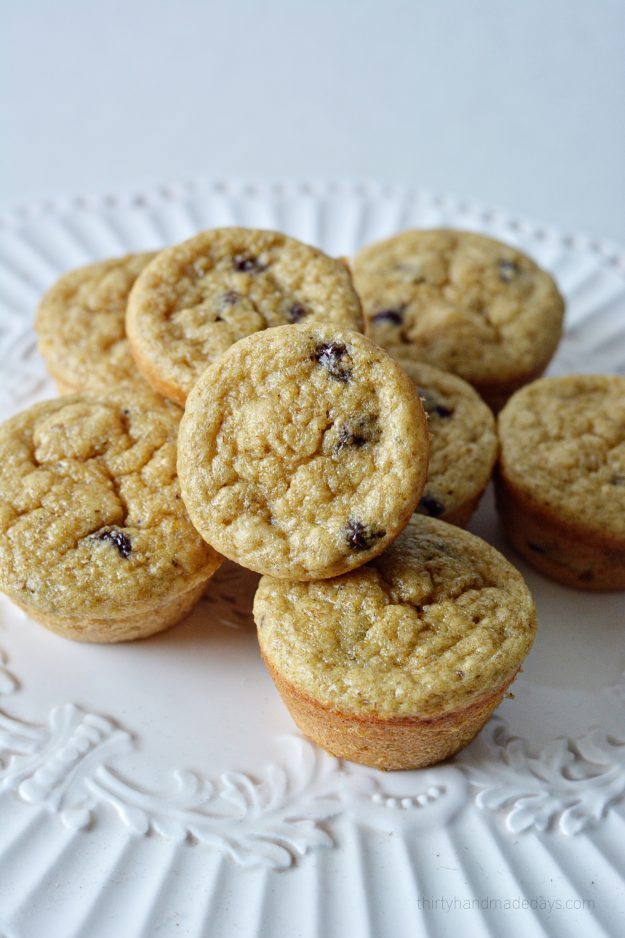 Sure, hand mixing is fun, but for busy moms, a blender is way better—and this recipe by Thirty Handmade Days proves this! Once the batter has been blended, it is ready to be doled out into your muffin tin, then popped into the oven. Talk about easy, right?
10. Oatmeal Peanut Butter Bars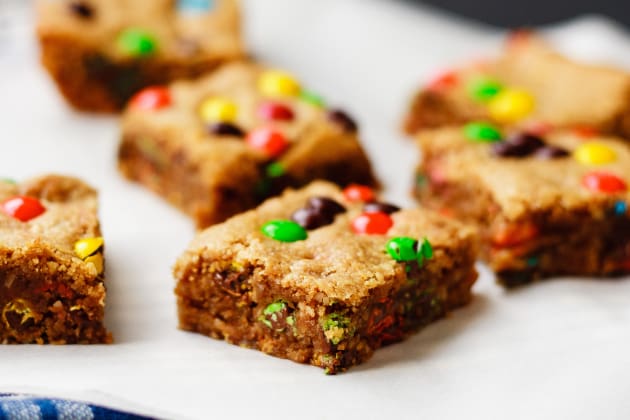 These bars by Stacey Mebs in Food Fanatic are chock-full of fiber and healthy fats! They're free of flour and refined sugar, making them a delicious treat kids of all ages will enjoy!
11. Crispy Roasted Ranch Chickpeas
Did you like Ranch Corn Nuts when you were a kid? Then you'll like these roasted chickpeas by Domestic Bliss! It's the healthier version of our beloved Corn Nuts—and it's just as good.
This is why you have to invest in a good spiral vegetable slicer: Crispy Baked Curly Fries!😍
👉 https://t.co/18fuqWiNzK #FrenchFriesRecipes pic.twitter.com/56zEXn8ofK

— Homemade Recipes (@BestHomeRecipes) July 11, 2017
12. Applesauce Muffins
The best part about these applesauce muffins from Simple As That Blog is they're made with very simple ingredients. Teach your kids how to make these and they'll be baking these muffins themselves in no time.
13. Jalapeno and Cheddar Cheese Crackers With Smoked Sea Salt
This recipe by Kevin Is Cooking just proves homemade food is, indeed, better food. Sure, you can easily buy cheesy crackers from the supermarket but they surely won't have the sweet and delightful taste of home.
14. Crispy Fried Ravioli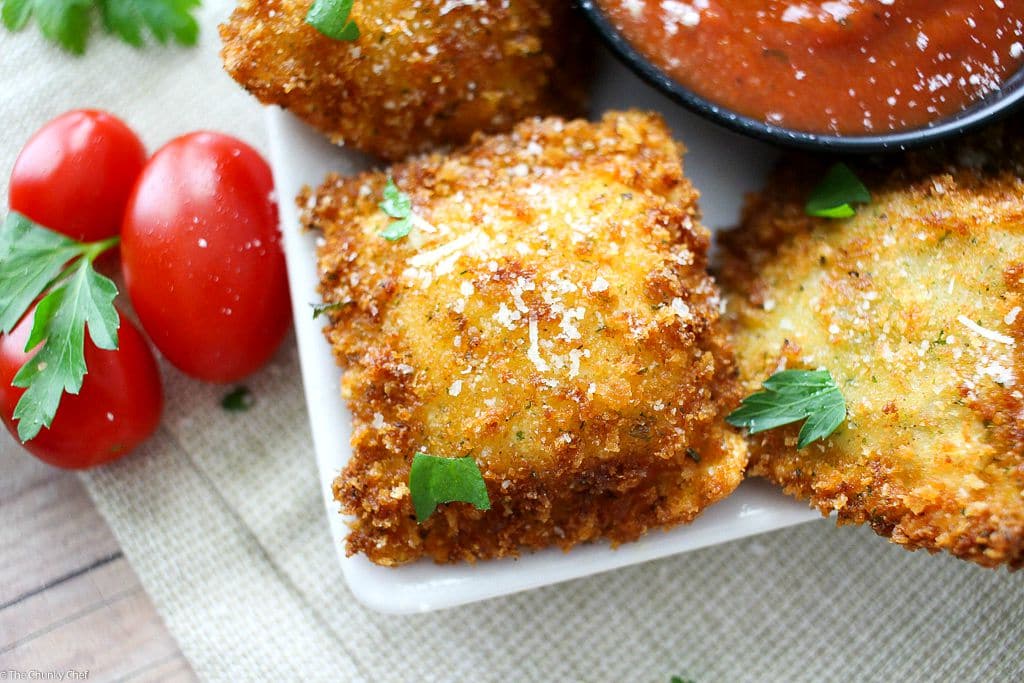 Now, this snack recipe by The Chunky Chef probably isn't kid-friendly in terms of cooking ease. But if you're a high school student, a college freshman, or even a parent looking to expand their culinary repertoire, this is a great recipe to perfect. Why is it so great? Hello, it's fried beef and cheese ravioli. Enough said.
15. Extra Chewy Chocolate Peanut Butter Granola Bars
Now when we say chewy, we mean chewy. These granola bars from The Big Man's World do not play around and you know what the best part is? They're paleo and packed with protein.
16. Apple Cashew Snack Bites
If you're looking for a gluten-free, vegan snack, this Strength and Sunshine recipe is the one for you! Making these delicious no bake treats is hassle-free considering you only need two kitchen staples—a blender and a freezer.
17. Vegan Strawberry and Blueberry Mini Tarts
These mini tarts by Aaron in 86 Lemons are the decadent treats you need after a long week of school. They are not just delicious but they're super healthy as well. Like what the author suggests, you can add other fruits which are in season instead of strawberries or blueberries.
18. Paleo Baby BLT
Okay, so maybe children won't love these but older foodies might. If you're looking for a delicious and fresh snack to make, these paleo baby BLTs from Paleoholic are it! These might not be a snack to you but you can still make them for dinner parties and get-togethers!
19. Sweet Potato Nachos
Did you know sweet potatoes are great for your skin and vision? They're full of Vitamin A, fiber, Vitamin C, manganese, pantothenic acid, and Vitamin B. Reap the amazing health benefits of sweet potatoes with this nacho recipe by Emilie Eats!
20. Mini Cherry Tomato Quiche
These mini quiches by Chindian Kitchen are the perfect on-the-go breakfast or afternoon snack! Make a batch on Sunday and enjoy them throughout the week.
21. BBQ Chicken French Bread Pizza
Mmm, French bread pizza… Mmm, barbecue chicken… Two of the greatest things come together to form one, delicious after-school snack in this recipe by Baked By Rachel. It's simple, delicious, and very easy to make. You can even have this French bread pizza for dinner along with a plate of homemade pasta.
22. Green Smoothie
Turn yourself into a green, lean, learning machine with this green smoothie by Chef In Training. Again, kids may not like this snack, but grown ups might find drinking healthy smoothies a great way to revitalize or energize themselves after a long day at school—or even before an intensive class.
23. Funfetti Rice Krispie Treats Fruit Kebabs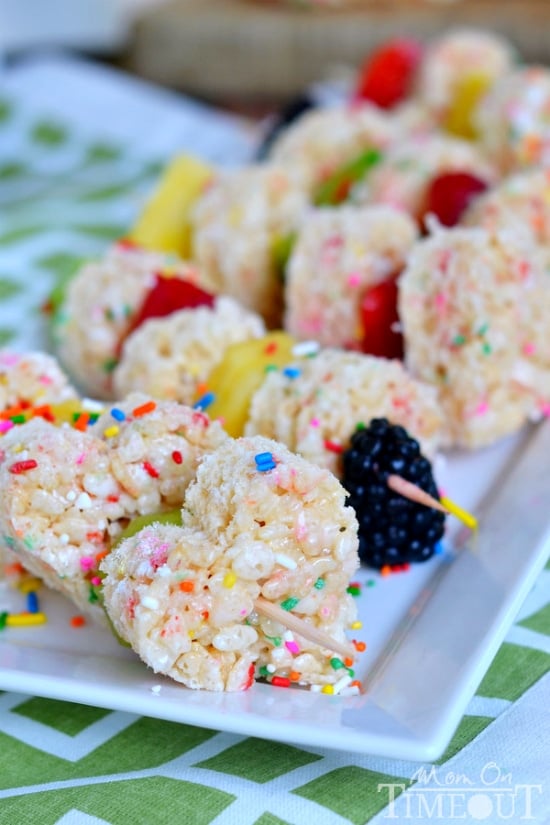 How adorable are these snacks by Mom On Time Out? We guarantee kids will love them. If sugar's an issue, at least there are some fruits in these, right? So, it's not exactly junk food.
24. Vegetarian Sausage Rolls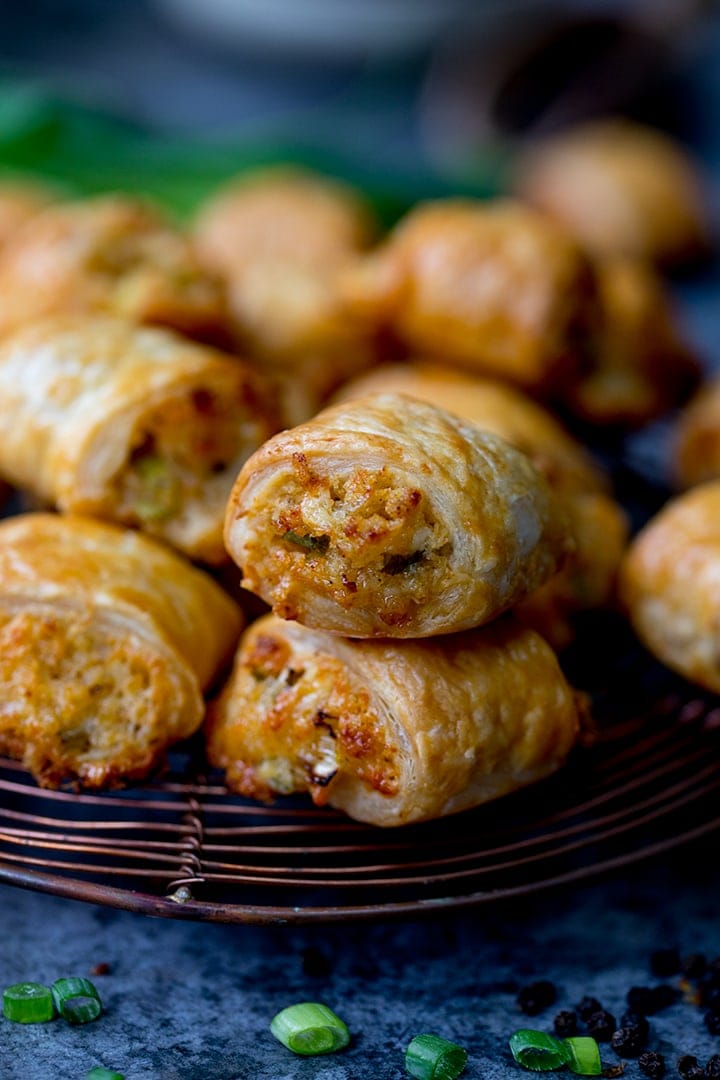 These sausage rolls from Kitchen Sanctuary aren't made with meat (hence the vegetarian bit), instead, they are made with cheese, breadcrumbs, cream, and scallions. This said, if you'd like to add meat to these puff pastries, we recommend Field Roast's Apple Maple Breakfast Sausage.
25. Panko Crusted Baked Chicken Nuggets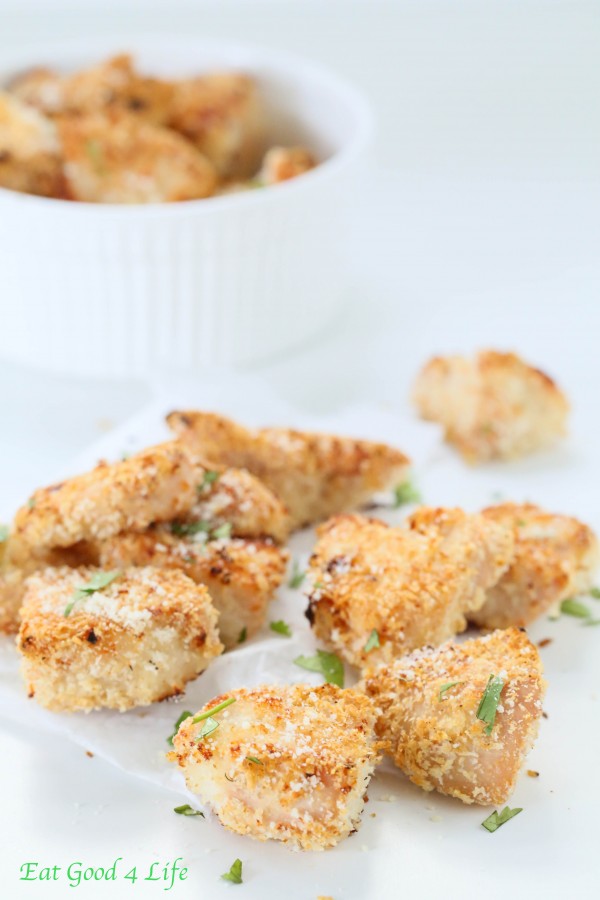 Chicken nuggets are the perfect after-school snack, which is why fast food chains make a killing off of these things! But these chicken nuggets by Eat Good 4 Life are crispier and healthier, moreover, made with real chicken!
26. Paleo Graham Crackers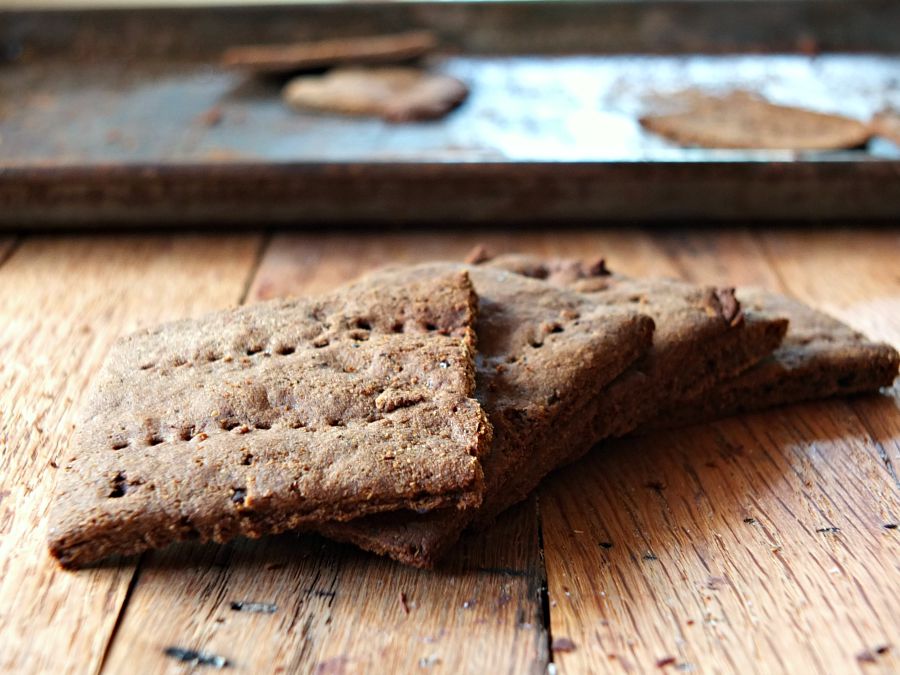 Indulge your sweet tooth with these delicious graham crackers from Cook It Up Paleo. They are every bit as sweet and rich as their traditional and commercial counterparts. These paleo graham crackers are made with coconut oil, cassava flour, chia seed powder, and other nutrient-dense goodies.
27. Snickers Popcorn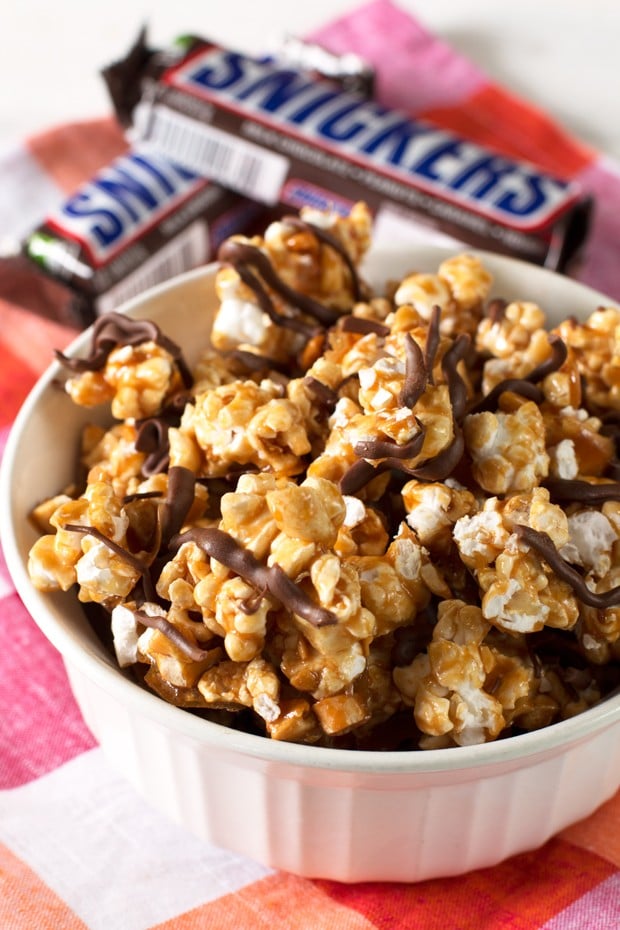 Had a hard day at school? Try making some easy comfort food with this Cake N Knife recipe. Once it's done, relax and indulge in these treats!
28. Asiago Cheese Soft Pretzels
Soft pretzels are like the penultimate snack! These pretzels from the Accidental Happy Baker are ultra cheesy, sharp, and softer than a pile of pillows.
29. Healthy Homemade Fruit Snacks
This snack from Dessert with Benefits makes us so excited for some reason—probably because it's more of a dessert than a snack. These delectable fruity treats are made with real strawberry puree, stevia extract, and gelatin, which make them not only delicious but healthy as well.
See more clean eating snacks in this video by Blogilates:
With this list of clean eating snacks, coming up with ideas on what to eat on school days will be easier. Choose one of the recipes above, gather the ingredients, get cooking (or blending), and you'll have a pretty decent snack to enjoy. Let us know which one of these treats you like the most!
Have you tried making some of these clean eating snacks? Let us know how it went by writing a comment below!
Up Next: 21 Easy Dinner Recipes For Kids
Don't forget to keep in touch, foodies!

Also, make sure to follow us on Facebook, Instagram, Pinterest, and Twitter!
Editor's Note – This post was originally published in August 2015 and has been updated for quality and relevancy.