Infused water is more popular today than it's ever been.
It's a perfect way to make drinking water more fun and exciting, which is especially beneficial for those that don't enjoy the taste of water. Water is crucial to maintaining a healthy lifestyle and looking great; the more you drink, the better.
12 Fruit Infused Water Recipes To Keep You Glowing
Fruits like strawberries, mangoes, apple, pineapple, blueberries, and oranges are just some of the many incredible fruits that you can infuse into your drinking water, which you can also combine with any number of herbs and vegetables. Everyone has their favorite batch of fruits, so really it's up to you to make your fruit-infused water with what you enjoy most.
If you need help getting started, we've gathered 12 amazing fruit infused water recipes for you and for your wellness. Enjoy!
1.

Blueberry Orange Water
Mandarin orange wedges and a handful of blueberries in your water will help you skip your bad soda habit. See full recipe here.
2. 

Green Apple Raspberry Rosemary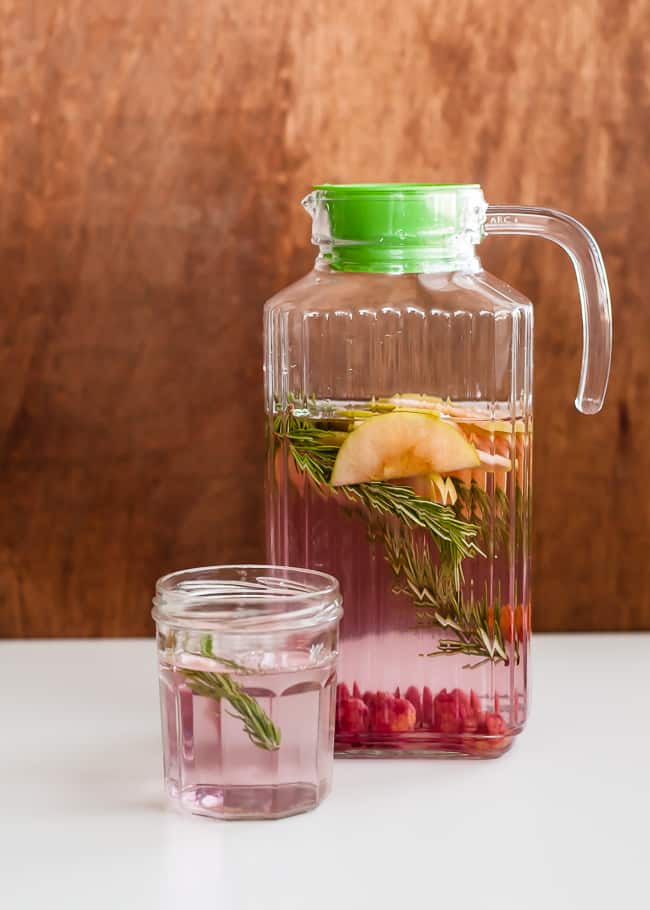 A lovely and tasty infused water with a very captivating aroma thanks to rosemary, green apples and raspberries. Recipe here.
3. Strawberry, Lime, Cucumber and Mint Water
Enjoy this naturally-flavored water and be mesmerized by the fruit combination. Unbelievably great and truly addictive! Check it out here.
4. Cucumber Lemon Lime Basil
Cucumbers are a good source of B Vitamins, which not only provide help with skin care but also help to fight cancer. Basil, lemon and lime, which also come packed in this drink, are an excellent source of Vitamin K, C and antioxidant properties. Combine them all and you've got a great ally in your quest for good health. Recipe.
5. Strawberry Mango Water
Take your water to another level with slices of strawberries and mangoes. Get the recipe here.
6. Blackberry Mint Infused Water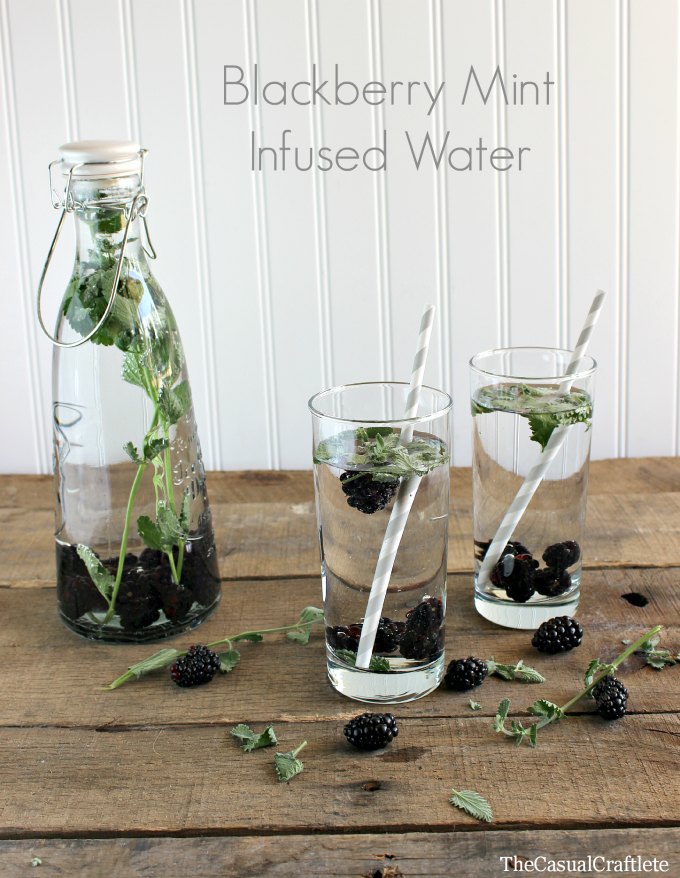 A simple fruit-infused water recipe to quench your thirst. Just water, blackberry and mint! See how you can make it here.
7. Orange Kiwi
Don't love water on its own? Add oranges and kiwi and you'll quickly change your mind! Recipe here.
8. Mango Basil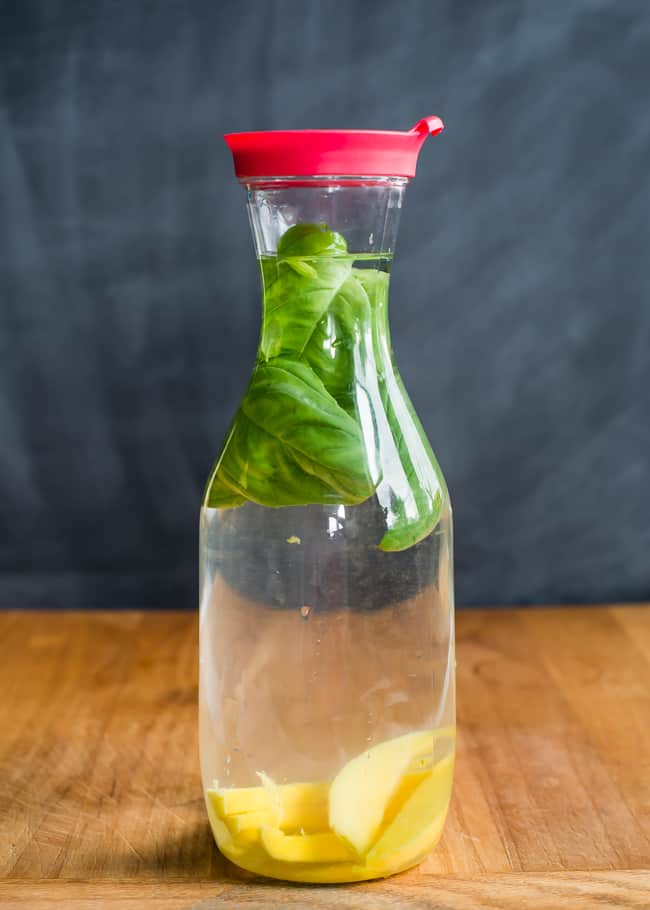 Sliced mango and fresh basil give drinking water a tropical flavor, which you'll surely enjoy. Check the recipe here.
9. Watermelon Detox Water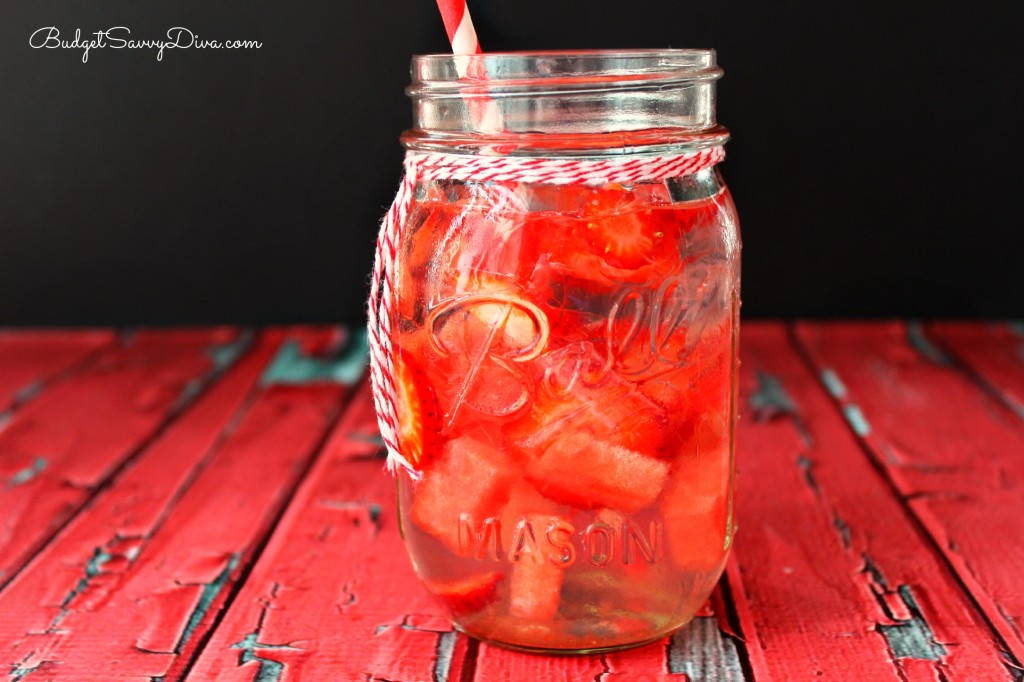 The stunning red color comes from chunks of watermelon and thin slices of strawberries. Looks beautiful and definitely tastes just as good as it looks! Recipe here.
10. Lemon And Lime
Lemon and lime combine can transform a pitcher of water into a super water packed with disease-fighting properties to help you stay strong and young-looking. Full recipe.
11. Blueberry Lavender Water
A glass of this blueberry lavender infused water comes with a soothing and calming effect which will help you de-stress and relax after a long and tiring day. Check it out here.
12. Ginger Orange Water
Boost your weight loss, metabolism and immune system with this incredible water infused with orange slices and ginger. One of the easiest way to keep you fit and healthy. Get the recipe here.
Don't these infused water recipes look absolutely delicious? Now you can have a refreshing and flavorful beverage without having to turn to sugary sodas. You'll love how great these water recipes will make your skin look since they are so hydrating and full of nutrients!
Did you love this infused water recipe list? Then you'll LOVE these articles too!
23 Brilliant Barefoot Contessa Recipes to Try at Home
13 Make Ahead Freezer Meals You'll Love