Learn some healthy chicken recipes to cook sinfully delicious meals for your friends and family! Check out the 21 healthy chicken recipes compiled just for you in this post.
Homemade Healthy Chicken Recipes For Healthy Living
Picking up a bucket of fried chicken for dinner sure is quick and easy. But you got to admit it's not the healthiest option for you, especially if you do this often. So, skimp on fast food for a couple of meals and learn how to cook healthy chicken meals! In this post, we've selected 21 healthy chicken recipes which are easy enough to follow. Go through the list and find out which recipe you're going try for dinner!
1. Healthy Chicken Fingers with Dips
Say goodbye to drive-throughs and say hello to this homemade baked chicken finger recipe. Aside from being healthy, this chicken recipe is extremely quick and easy to make.
2. Quinoa Chicken Enchilada Casserole
Add protein and fiber to your diet thanks to quinoa from this gluten-free chicken enchilada casserole. Topped with homemade creamy avocado enchilada sauce, this recipe definitely worth a try!
3. Grilled Pesto Chicken Pizza With Fontina
Trade in your regular Friday night pizza delivery for this homemade grilled pesto chicken pizza. Not only does it taste better, depending on your toppings, it can be extremely healthy as well.
4. Homemade Chicken Soup with Rice
There's nothing else that personifies comfort on rainy days better than homemade chicken soup with rice. This dish will really remind you of your childhood.
5. No-Butter Butter Chicken
This delicious and healthy butter chicken recipe, ironically, uses no butter at all! Replace the white rice with brown rice and you've got yourself an even healthier meal.
6. Healthy Chicken Burger
This simple yet delicious chicken burger is a nutritious alternative to the greasy fast food chicken burgers. With this recipe, you can show your friends and family a way to turn a classic food item into a healthy and filling treat.
7.  BBQ Chicken Salad with Crispy Onion Strings
Inspired by an unhealthy BBQ salad, this healthy version comes packed with yummy veggies! It is dressed with BBQ sauce, crispy onion strings, and ranch dressing.
8.  Teriyaki Chicken
This simple, protein-filled teriyaki-marinated chicken recipe can be paired with any number of vegetables for a light dinner meal. Finish this meal off with an easy, homemade dessert or a healthy smoothie!
9. Mediterranean Chicken, Cucumber and Tomato Salad
This incredibly light meal is packed with fresh raw veggies, topped off with homemade thyme dressing. It goes incredibly well with a tea-centered cocktail or a glass of wine.
10. Lemon Pepper Chicken Salad Sandwich
This zesty lemon pepper chicken sandwich has lettuce, tomato, and yummy vegan mayonnaise. It's a simple go-to sandwich you can make for lunch or picnics! Make this light, simple meal with a glass of cold lemonade.
11. Healthy Baked Chicken Nuggets
Forget those fast food nuggets! Instead, try your hand at making these healthy baked chicken nuggets. Once you try it, there will be no looking back.
12. Homemade Chicken Marinade
High in protein and low in fat, these barbecue chicken kebabs are the sweet and spicy treats you need in healthy meals. Make this wonderful meal even more special by finishing it off with homemade trifle or a fruit dessert.
13. Clean Italian Chicken Sausage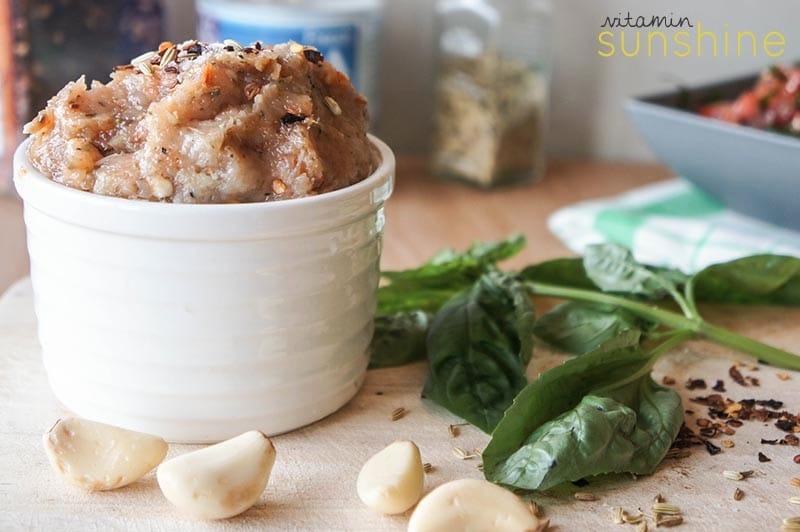 Free of preservatives, this homemade spicy Italian chicken sausage is the healthier choice your family deserves. Don't be surprised if they'll be craving for more.
14. Chicken Taco Salad
In under an hour you can prepare this flavorful, yet still healthy chicken taco salad. You get an array of nutrients from ingredients like black beans, corn, avocado, and cheese, in a single bowl with this salad.
15. Sticky Chicken Stir Fry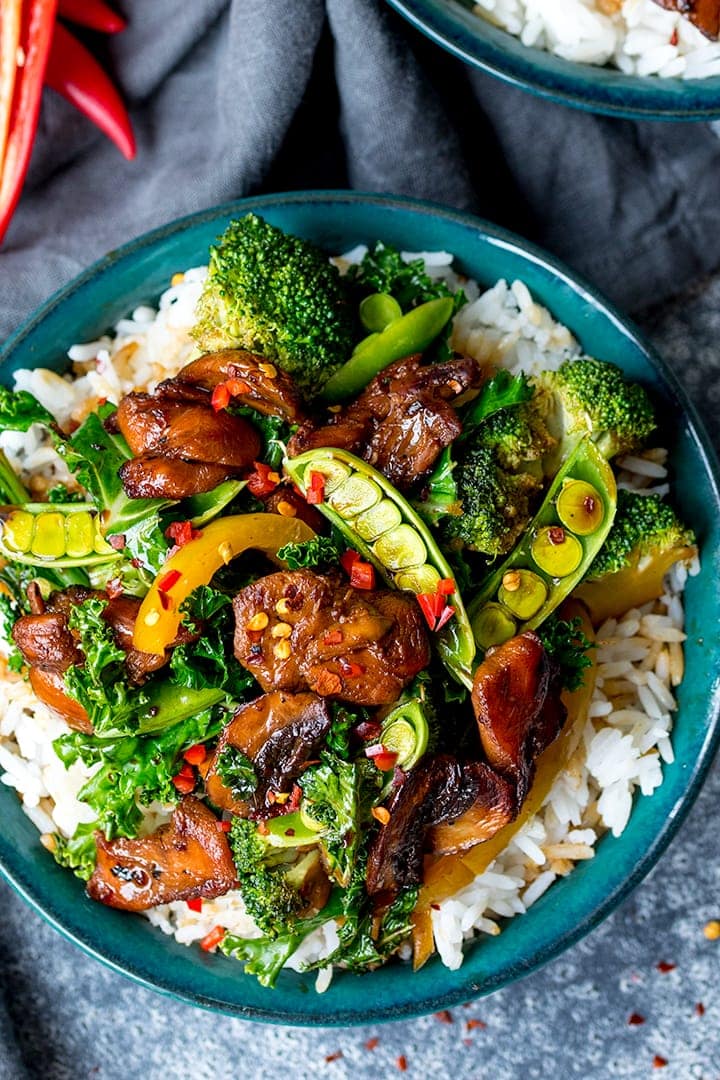 Pack a bowl with chicken, carrots, red onion, spring greens, asparagus, and other vegetables to make a healthy, one bowl meal. The chicken is marinated in soy sauce, honey, ginger, and sesame oil, among others. One bite of the chicken and you'll get a burst of different flavors.
Stay full and warm this winter with these roasted vegetable recipes! #veggies #healthy #TransformationTuesday
👉https://t.co/g6Gi59XLPe pic.twitter.com/8qnPJhTv0g

— Homemade Recipes (@BestHomeRecipes) January 17, 2017
16. Gluten-Free Thai Chicken Salad
Crisp and refreshing, this Thai-inspired chicken salad comes with cabbage, fresh herbs, and cucumbers. What makes this salad amazing is it's dressed with peanut butter, which is spiced with red chili pepper, lime juice, fish sauce, sesame oil, and other wonderful ingredients.
17. Spice-Rubbed Grilled Chicken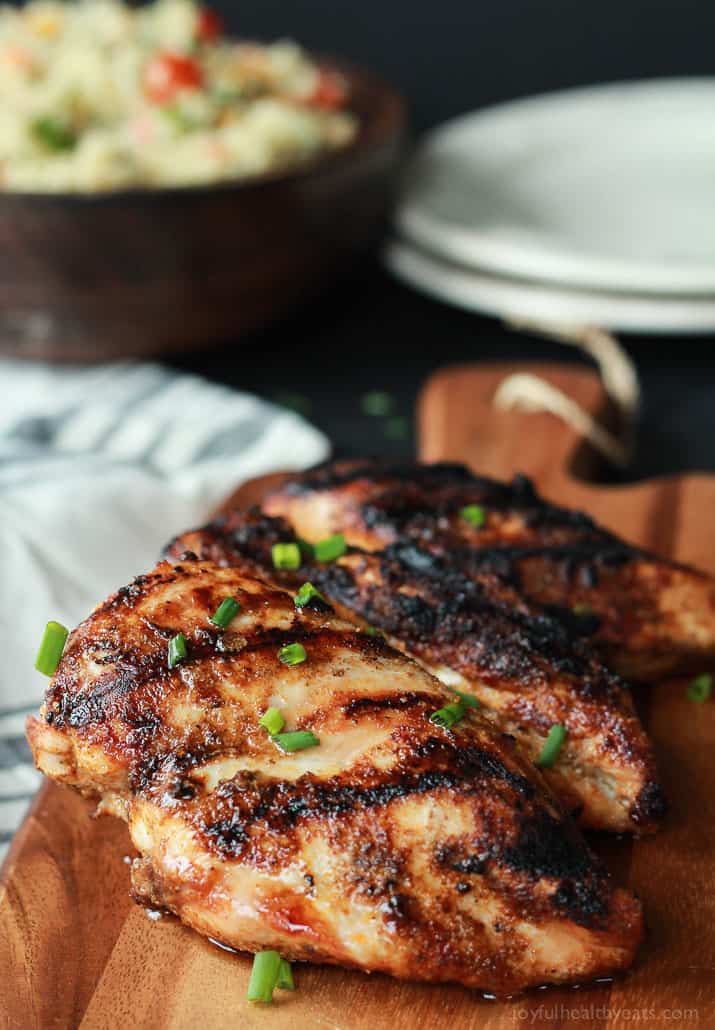 Grilled chicken rubbed with spices. What more can you ask for? It can be done within 20 to 30 minutes, which is totally great if you're craving for healthy chicken on a weekday!
18. Chicken Meatballs
Healthier than their pork meatball counterpart, these chicken meatballs are so juicy and flavorful enough to make you want more. You can eat this with a side of veggies or even add it to a bowl homemade spaghetti with sauce.
19. Chicken and Avocado Salad
If you're obsessed with avocado, this chicken salad is just the recipe for you! As if the avocado isn't already enough, the salad is topped with honey lime dressing. It's a tangy and sweet salad you do not want to miss.
20. Tomato Chicken Bake
This hearty rosemary encrusted chicken is baked in a homemade tomato sauce. It's a simple, one-pan meal you can make in less than an hour on busy days.
21. Whole Wheat Chicken Pot Pie
Everyone craves for comfort food especially when the weather is cold. This twist on the traditional classic uses a whole wheat crust and milk instead of cream to keep the calorie count low.
Learn how to cook chicken with sweet potatoes in this Iron Core Fitness video!
Well, that's all folks! We hope you enjoyed our list of our homemade healthy chicken recipes. Remember staying healthy doesn't mean you deprive yourself (including your entire family) from eating delicious food. There are tons of scrumptious dishes which can help you maintain a healthy lifestyle. Consider this list as your beginner's healthy eating guide.
Have you tried cooking any of the homemade healthy chicken recipes listed above? Share your experience with us by writing a comment.
Craving for more chicken recipes? Learn how to make Habanero Chicken Tacos!
Don't forget to keep in touch, foodies!
Also, make sure to follow us on Facebook, Instagram, Pinterest, and Twitter!
Editor's Note – This post was originally published in September 2015 and has been updated for quality and relevancy.