Leave your guests in awe with these amazing trifle recipes. They're all easy to make and definitely the best desserts to impress!
These Homemade Trifle Recipes Taste As Fab As They Look
Trifles are quick and easy to put together, plus they don't require complicated baking skills. You don't need a specific recipe to make a great trifle. You just need to mix and match ingredients you feel will go well together. This great dessert can feed a crowd and impress a bunch of guests. They also look fabulous as centerpieces at any parties. Check out this list and get awesome ideas for delicious homemade trifle recipes!
1. Banana Pudding Trifle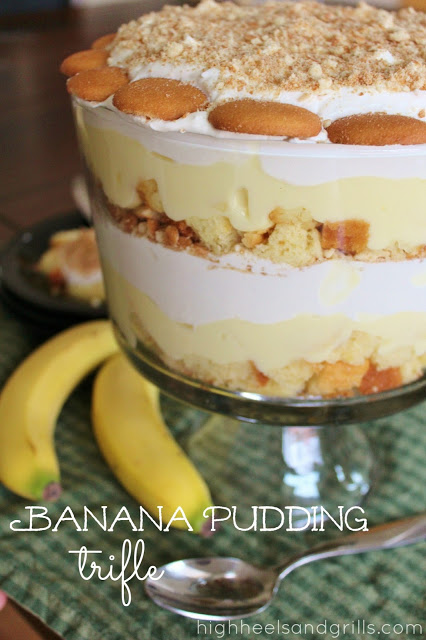 You don't need to be a master baker, a homecook like you can also create a heavenly dessert like this banana pudding trifle. So good and so addictive with a fine and sweet banana flavor.
2. Candy Cane Brownie Trifle
This candy cane brownie trifle recipe is great for an after-meal treat on your Christmas dinner or even any time of the year. It's delicious with lots of peppermint flavors and bits of candy cane in every cranny.
3. Strawberry Shortcake Trifle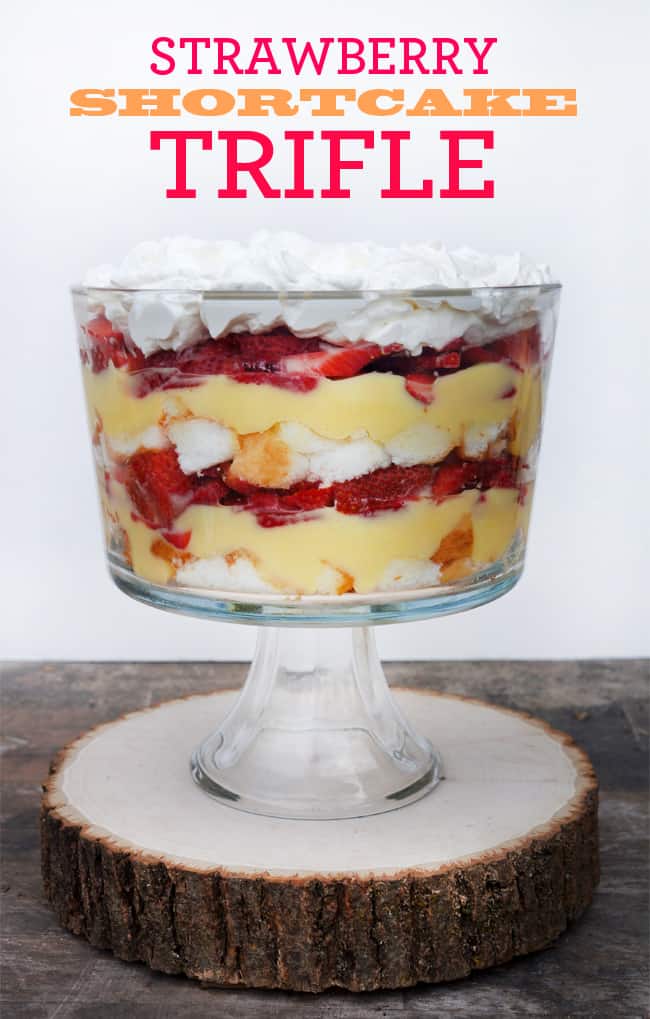 Fresh and juicy strawberries give this strawberry shortcake trifle a bold fruity flavor.  If you love the sweet tastes of strawberries, you can definitely chow down this treat in a breeze!
4. Rainbow Cake Trifle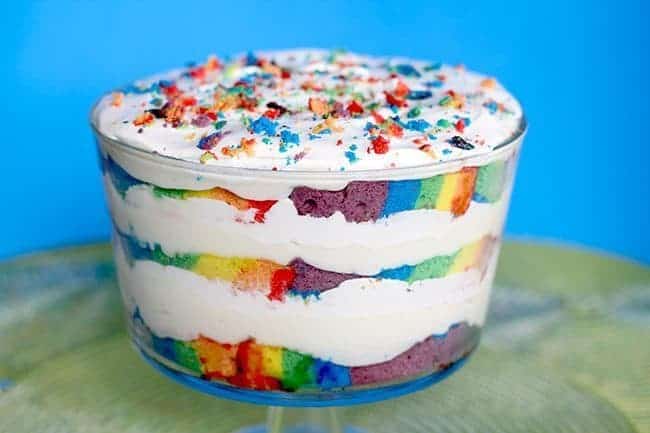 This trifle makes a stunning centerpiece on your party table. These layers of colorful fluffy cake slices, white chocolate pudding, and whipped cream will make the kids come back for more.
5. Carrot Cake Trifle
Take your favorite carrot cake to a whole other level with this easy trifle recipe. It's so delicious and quick to make. It's the best dessert whenever your sweet tooth comes knocking!
6. Peach Raspberry Sangria Trifle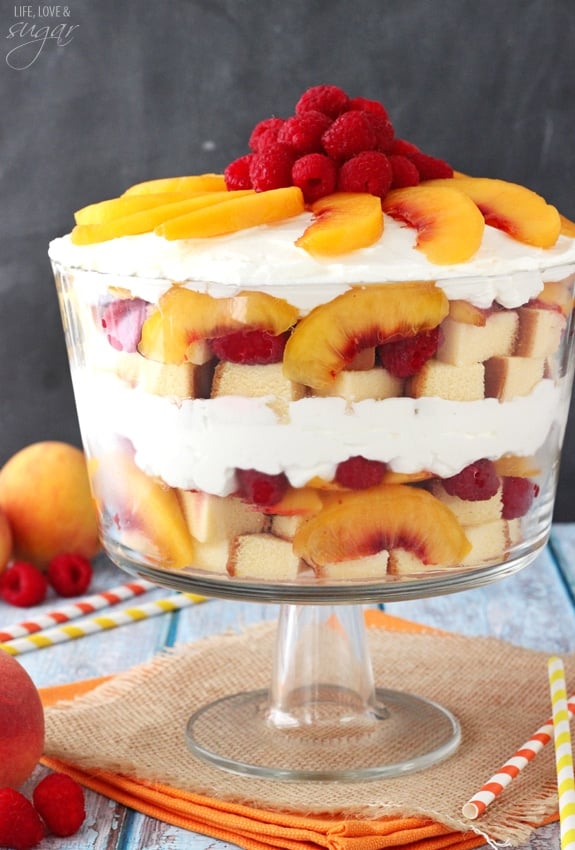 This trifle has peach slices and raspberry, and take note of the sweet white wine which gives it a little kick . This probably the reason why it tastes even better. This dessert is perfect for adults but we also want the kids to enjoy so better to make them this trifle minus the alcohol.
Surprise your sweetheart with homemade Chocolate Blackberry Cheesecake Trifles on #ValentinesDay! #TrumpInaugurationhttps://t.co/BOE3WRJuRV pic.twitter.com/XQWeSAeu3B

— Homemade Recipes (@BestHomeRecipes) January 20, 2017
7. Banana Nutella Trifle
Nutella, Oreos, bananas and whipped cream come together, giving you an absolute happiness in a glass! This dessert deserves a spot at any party. It's so quick and easy you can actually prepare a batch right now!
8. Blueberry and Cream Angel Dessert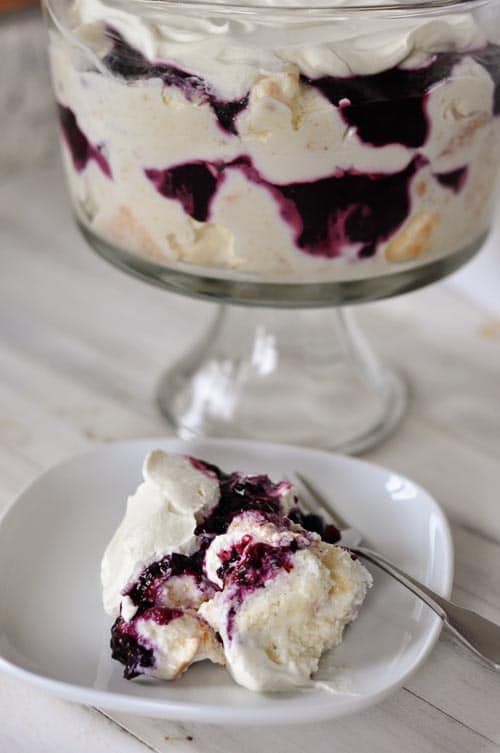 Enjoy a delightful trifle without the guilt. This blueberry and cream angel dessert is completely fat-free you can get a spoon any time and scoop as much as you can.
9. Mini Baileys Chocolate Cheesecake Trifles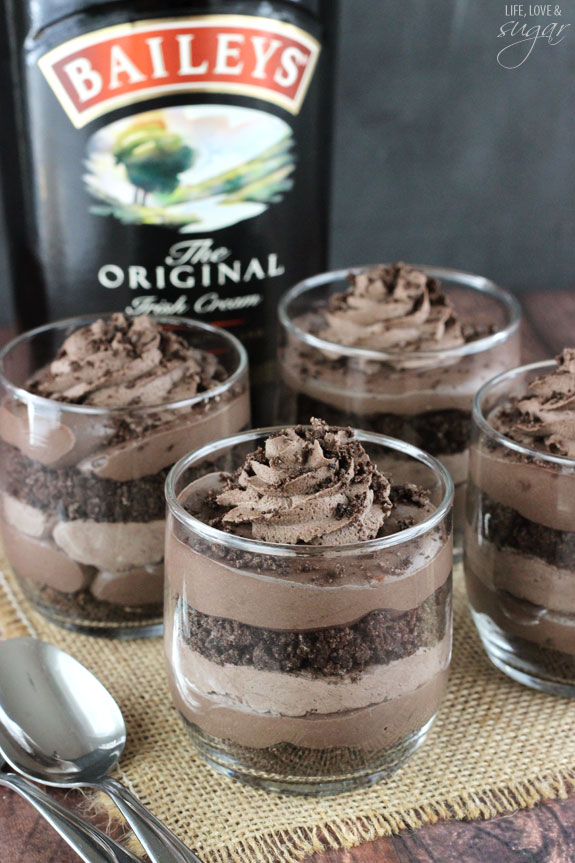 These mini trifles are so creamy and chocolatey with a subtle taste of coffee and spiked with whiskey. If you enjoy Baileys, you'll surely love this delicious dessert. Also, feel free to omit the whiskey so you have something for the kids to devour.
10. Pumpkin Spice Trifle
Pumpkin spice trifle is a delectable dessert with all the spice and creaminess from pumpkin and amazing ingredients. Relish all the beautiful flavors you love about fall in this easy-to-prepare trifle.
11. Oreo S'mores Trifle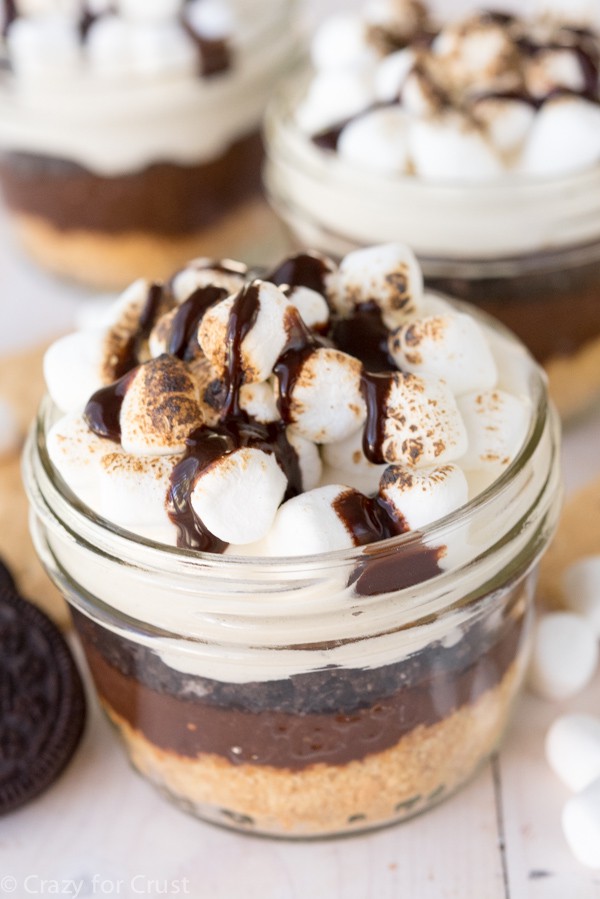 Are you planning to throw a party this weekend? If yes, then I think these adorable Oreo s'mores trifles will make the best addition to your dessert buffet. You don't need to splurge for an impressive dessert. Sometimes, simple ingredients are more than enough to impress your guests.
12. Summer Peach Blueberry Trifle
This mouthwatering summer dessert is fantastic! It's so sweet, zesty, and a bit tangy. If you love summer fruits like me, you'll instantly fall in love with this peach blueberry trifle.
13. Caramel Apple Trifles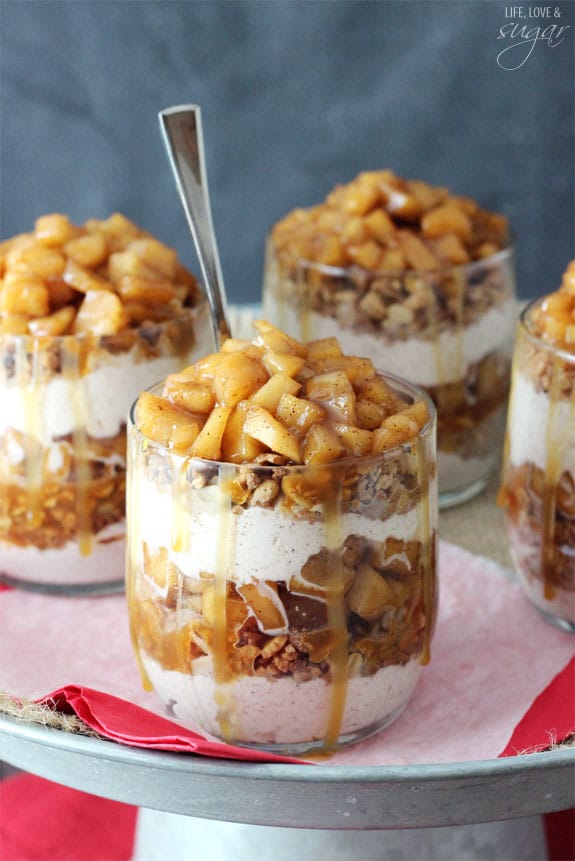 When cinnamon granola, cinnamon whipped cream, and cinnamon apple combine with luscious caramel sauce, the result is an unbelievably decadent dessert. Of course, this dessert comes with a dramatic hint of cinnamon.
14. Key Lime Cheesecake Trifle
I always look for a dessert my family hasn't tasted yet. We love citrusy and zesty fruits, that's why I'm pretty sure they will give this key lime cheesecake trifle a big round of applause. I'm stoked to try this trifle this weekend! You should try it, too!
15. Brownie Pudding Toffee Trifle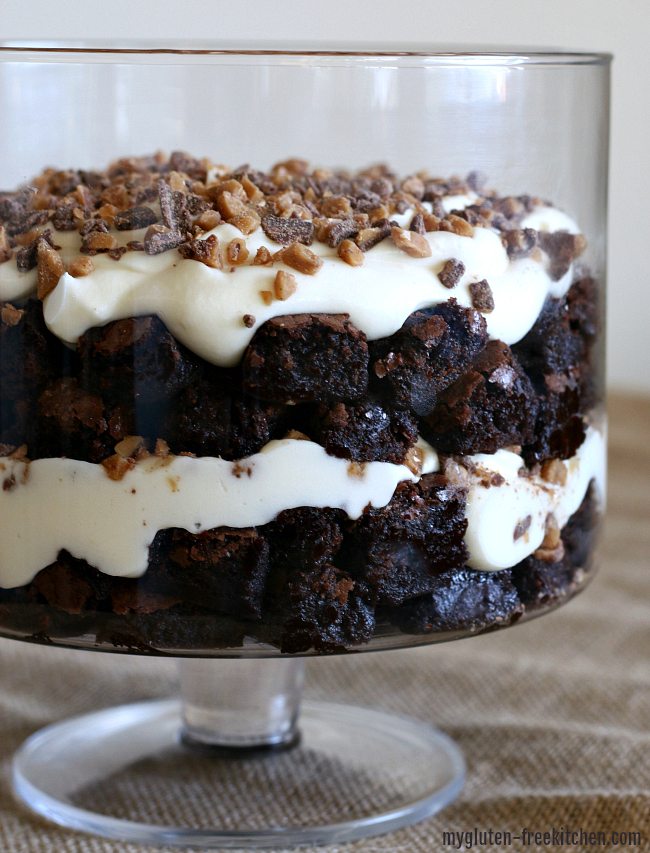 A dessert this size can feed a ton of people so it's the perfect treat for your next party or get-together. This brownie pudding toffee trifle is so indulgent you can't even tell it's gluten-free.
16. Skinny Lemon Raspberry Cheesecake Trifle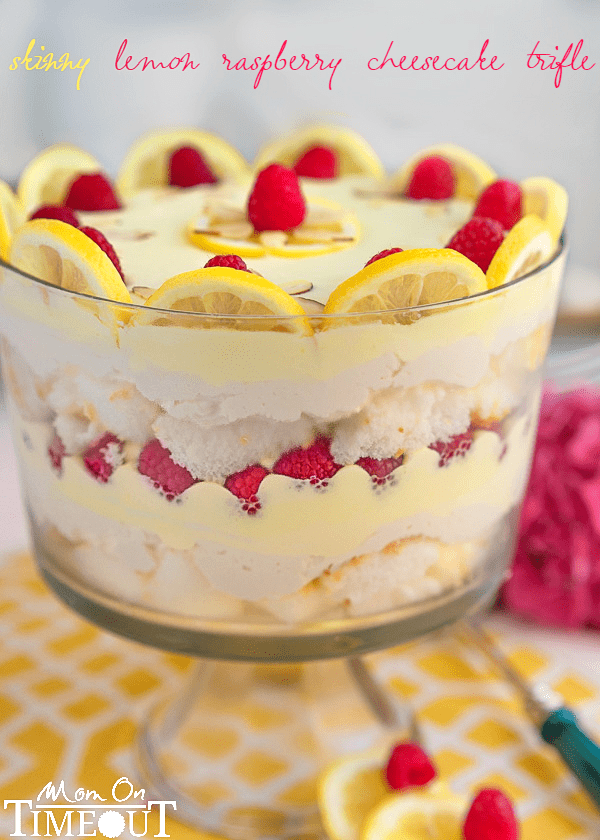 This lemon raspberry cheesecake trifle proves easy desserts can be pretty, too! It is stunning and delicious. You can't scoop on this trifle without gazing at it first.
17. Raspberry Cheesecake Trifles
You can whip up these indulgent raspberry cheesecake trifles in a flash. It has layers of brownies, cheesecakes, and plump raspberries. These look so good and beautiful–perfect for birthdays, bridal shower, wedding, and other occasions.
Looking for more delicious homemade trifle recipes? Watch this video from Hilah Cooking and learn how to make a simple boozy Black Forest Trifle:

End your feast on a sweet note with these heavenly trifle recipes. These recipes are all stunning and delectable. They look like you spent so much time in the kitchen but actually, they won't take long prepare. If you don't have enough time or budget for a fabulous cake, these trifles won't disappoint you and your guests.
Which of these homemade trifle recipes are you planning to try? Share your experience with us in the comments section below. You might also love this step-by-step tutorial for Raspberry Cheesecake Brownies Recipe.
Don't forget to keep in touch, foodies!
Also, make sure to follow us on Facebook, Instagram, Pinterest, and Twitter!