Sometimes, all anyone ever needs to get into cooking are some easy cooking tips! These tips are guaranteed to awaken your inner master chef!
Easy Cooking Tips That'll Make You Want To Cook
I fell in love with cooking thanks to consistently being fed with the most delicious dishes made by my mother. But when I moved out and started a family of my own, I had to learn by myself just exactly how much work and effort goes into making scrumptious meals. Looking back, I wish there was someone to mentor me and give me easy cooking tips to make my culinary journey less difficult. Now that I have my own kids, I make sure to feed them what they love with the help these easy cooking tips! I  hope one day they can pass these cooking tips on to their own kids. These easy cooking tips changed my life and I hope they will change yours too.
1. Heat up your pan before adding oil
For some, cooking is nirvana. For others, it's a chore. And I know why: there's so much cleaning involved! One of the most stressful things to clean is food stuck to the pan. Here's the best way to avoid this: make sure the pan is hot before you add cooking oil. Wait for the cooking oil to heat up as well before you begin cooking. To make sure your cooking oil is hot enough, you can sprinkle a really tiny amount of water on the pan. If it sizzles (with a crackling sound), then it's ready.
2. Slice onion under running water
Tearing up while cutting onions has been a problem forever! It gets in the way of cooking and shifts your focus from preparing the meal to drying your eyes! Onions go into so many dishes, using them is inevitable. The solution to this problem is one of the best easy cooking tips out there: cut onions under running water! The water helps dampen the vapors rising from the onion which causes you teary eyes!
Never cooked but wanna learn? No problem! Here are easy homemade recipe for begin… #SundayFunDay #recipe #homemadehttps://t.co/jCksuQXoag pic.twitter.com/C436blBWSS

— Homemade Recipes (@BestHomeRecipes) January 16, 2017
3. Add baking soda when boiling eggs
The baking soda doesn't actually do anything to the flavor or texture of the egg. But this is one of the easy cooking tips I always remember because it's amazing. Adding baking soda when boiling eggs makes the egg shell fall right off when it's time to peel them! No more ruined eggs or accidentally swallowing a piece of shell!
4. Use vinegar for poached eggs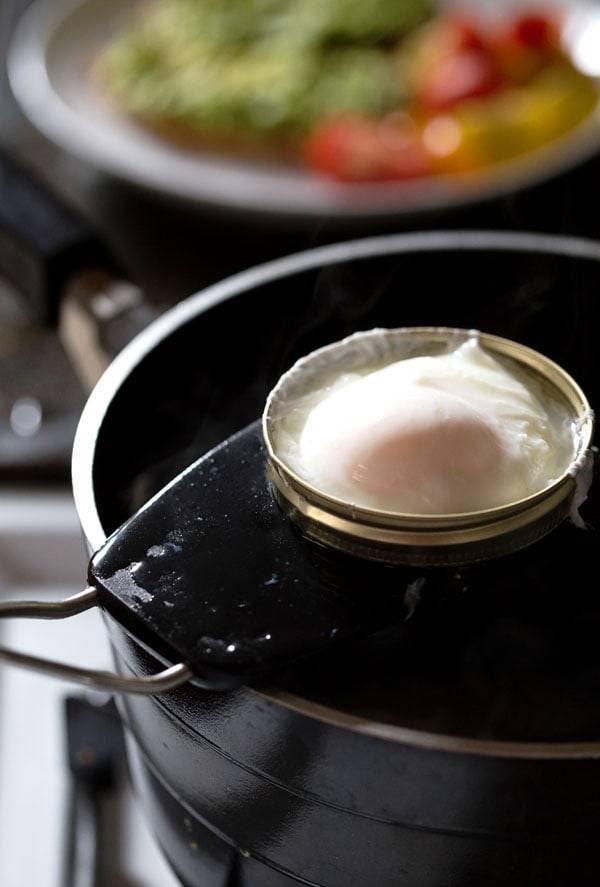 Here's another tip for eggs (because we always have them, yet they are so tricky to cook!). When poaching an egg, the goal is to gently cook it in such a way that the white becomes solid, and the yolk is intact but runny when eaten. To achieve this perfection, all you need to do is add a little vinegar. It helps everything do what it's supposed to do. One of my favorite easy cooking tips!
5. Cut vegetables into equal sizes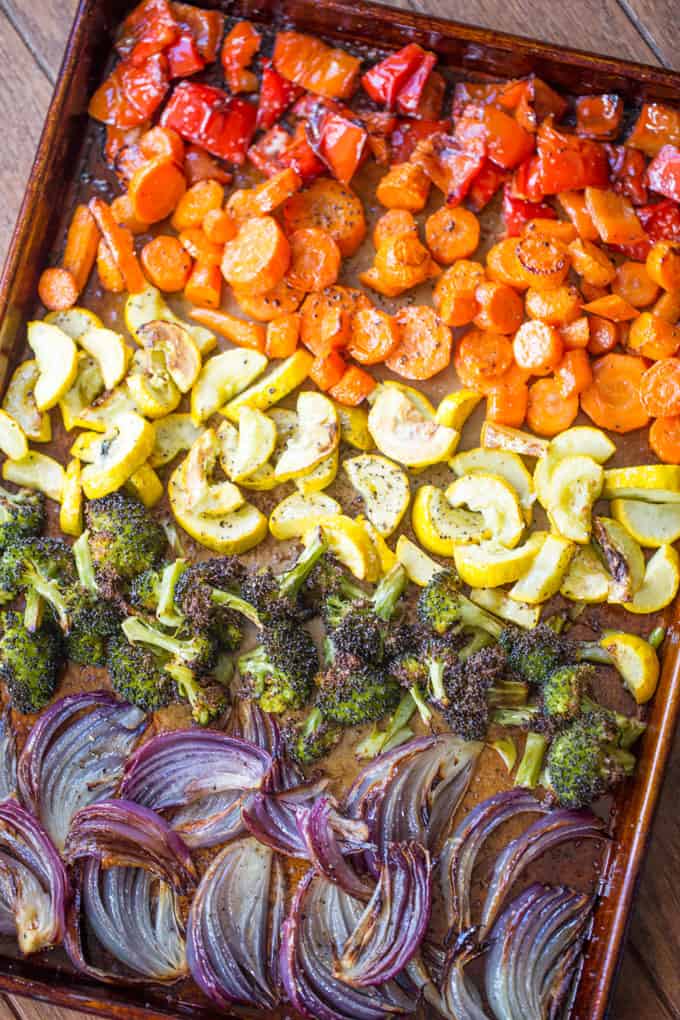 This might seem such a simple tip but achieving it takes precision, and the results are very important to your cooking. In any kind of dish, you must always cut your vegetables in uniform sizes. This ensures that the method of cooking (whether it's roasting, grilling, steaming) and seasoning of the dish applies evenly to every bit of vegetable.
6. Store spices properly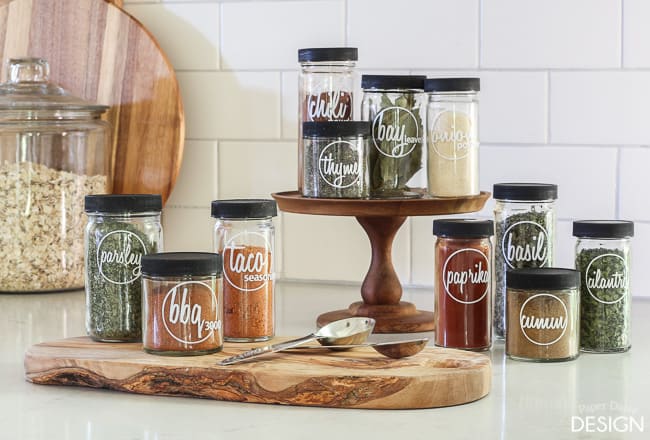 Spices are the tiniest ingredients with some of the biggest and most significant effects on our cooking. So, storing them properly is of utmost importance. Make sure to store your spices in airtight containers away from sunlight. Also avoid storing them in extreme temperatures. This should keep them fresh and new, allowing you to get the best out of them.
7. Keep temperature constant when frying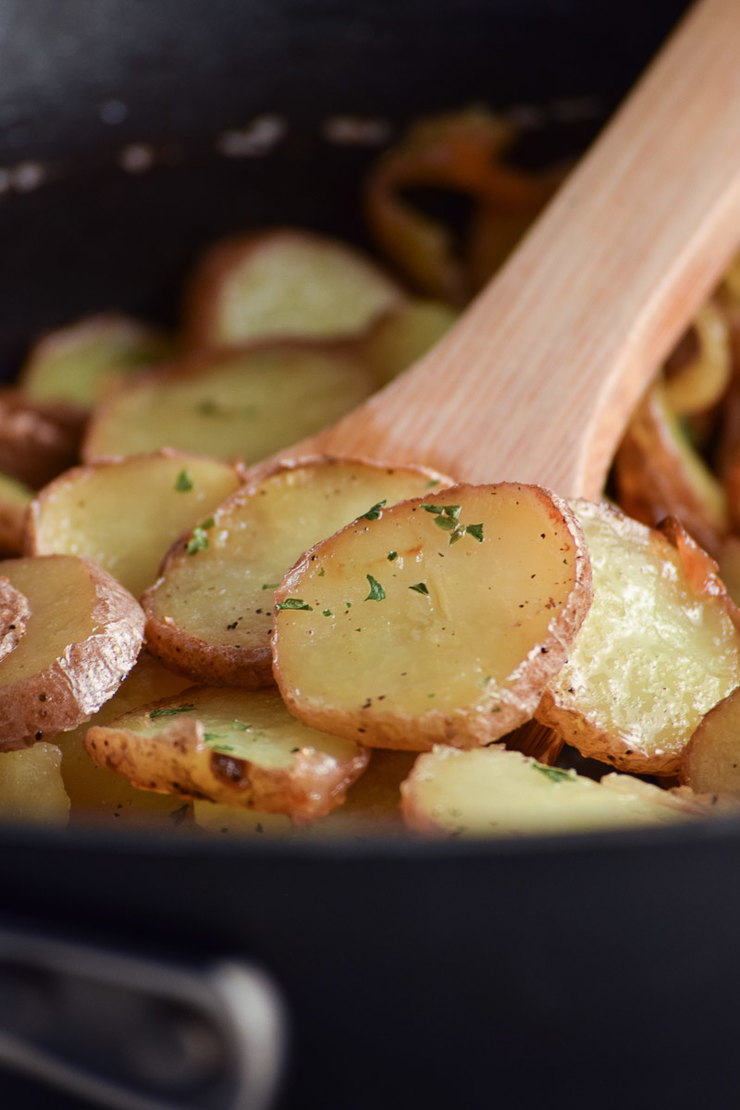 Frying food can be quite frightening. So when I started getting into food, among the easy cooking tips I immediately mastered had to do with frying. And here's what I found: the key to safe, successful frying is keeping the temperature constant all throughout. Any hotter burns the food and any cooler just lets the food absorb all the oil without turning into something edible. Also, a genius tip: if you're frying potatoes, soak them in vinegar first. It keeps everything intact, so you get full, crisp, golden potatoes!
8. Aim for medium-rare
Cooking steak may seem like it belongs to a list more advanced than this list of easy cooking tips. But I know we've all attempted to make our own steak because restaurant entrees can be pretty expensive! There are many steps involved in cooking the perfect steak, but this cooking tip is crucial to all of them. When cooking steak, aim for medium-rare. It's the middle ground of all doneness and hence, ensures that you don't ruin your steak. Just make careful adjustments as you go!
9. Add pasta to boiling water
Add pasta to boiling water. Not hot water. Not lukewarm water. But intensely, vigorously boiling water! This is important because adding pasta to water anything less than that yields soggy and mushy pasta. We all want pasta al dente, so we must always remember one of the most important easy cooking tips. And while we're at it, I should also tell you to never rinse your pasta. It drains the flavor and starch along with the water!
10. Sharpen your knives
It seems kind of obvious to include this on a list of easy cooking tips. But it demands repeating: sharpen your knives regularly! You may do this yourself or go to a professional if you're a little uncertain. It's an often-overlooked aspect of cooking. Sharp knives reduce the risk of cutting yourself and help make everything run faster and more efficiently.
11. Clean as you go
Don't wait for all of the mess to pile up after you're done cooking. Clean what you can even if you're not yet finished! This allows your kitchen space to breathe, giving you more focus and calmness to make sure you get your cooking right! Among these easy cooking tips, this is arguably the most important.
Watch this video from How to Make Sushi for more easy cooking tips:
Aren't these easy cooking tips just amazing? Learning and mastering them gives you the power and confidence to face any kind of cooking challenge that might come your way! A dinner party? A small intimate gathering? Potluck at the office? No worries! With these easy cooking tips, you can take on any recipe and turn it into a smash hit! Say good bye to microwaveable meals and take-out. From now on, you'll be able to make any dish you crave for!
Want more easy cooking tips? Check out How To Make The Perfect BBQ Ribs | 7 Helpful Tips! Do you have any other easy cooking tips to share? Let us know in the comments section!
Don't forget to keep in touch, foodies!
Also, make sure to follow us on social media:
Facebook
Instagram
Pinterest
Twitter
featured image via The Merry Thought