Kick-start your diet with these scrumptious vegan recipes! Now it's easier to detox and slim down from all the calories you had over the holiday season!
It is certainly a challenge not to overindulge during the holiday season. There's just too much food on the table that tempts each one of us to eat more and more, and a lot more! The holiday season is a great excuse to enjoy savory meals, sweet desserts, and delightful beverages. And the problem comes afterward! With that, we must give ourselves a break from greasy meals and try our best to eat real foods with fresh produce. It's not quite as hard as you think. There are lots of recipes that can satisfy your cravings but won't ruin your diet. Vegan meals are what you need! I know for sure we're all on the same journey after the holiday season so I gathered these scrumptious vegan recipes we can easily prepare at home!
Scrumptious Vegan Recipes To Keep You On Track!
Being vegan is not actually a diet, it is more of your attitude towards your surroundings and your fellow creatures. It is not as simple as it may sound but with the help of easy and delicious vegan recipes, you can slowly but surely kick-start your vegan lifestyle. These collection of delicious vegan recipes are simple but satisfying and can surpass whatever pleasure a piece of steak brings to you. And if you think you've ingested too many calories during the holidays, then these vegan recipes are for you!
1. Vegan Chickpea Curry
A bowl of rice pairs perfectly with this excellently flavorful vegan chickpea curry. It's savory, spicy, and so good! You will never think of meat because this dish is so darn satisfying!
2. Vegan Jalapeno Popper Grilled Cheese
These vegan grilled cheese sandwiches including jalapeno popper grilled cheese, spinach pesto swiss grilled cheese, and cranberry pecan provolone grilled cheese will change the way you think about vegan meals. Super cheesy and tasty until the last bite!
Bruschetta with Balsamic Glaze is a perfect #vegan way to start the #NewYear right! Recipe in the link!https://t.co/SX75pTAKtr pic.twitter.com/2t9CFROx0c

— Homemade Recipes (@BestHomeRecipes) January 3, 2017
3. Garlic & White Wine Pasta with Brussels Sprouts
Cook and serve up this creamy vegan garlic alfredo pasta in as fast as 30 minutes! It's the garlic and the white wine that made this pasta extra tasty. Of course, roasted brussels sprouts make a big difference. Enjoy it during lunch, dinner, or anytime you crave for a hearty comfort meal.
4. Fudgy Vegan Brownies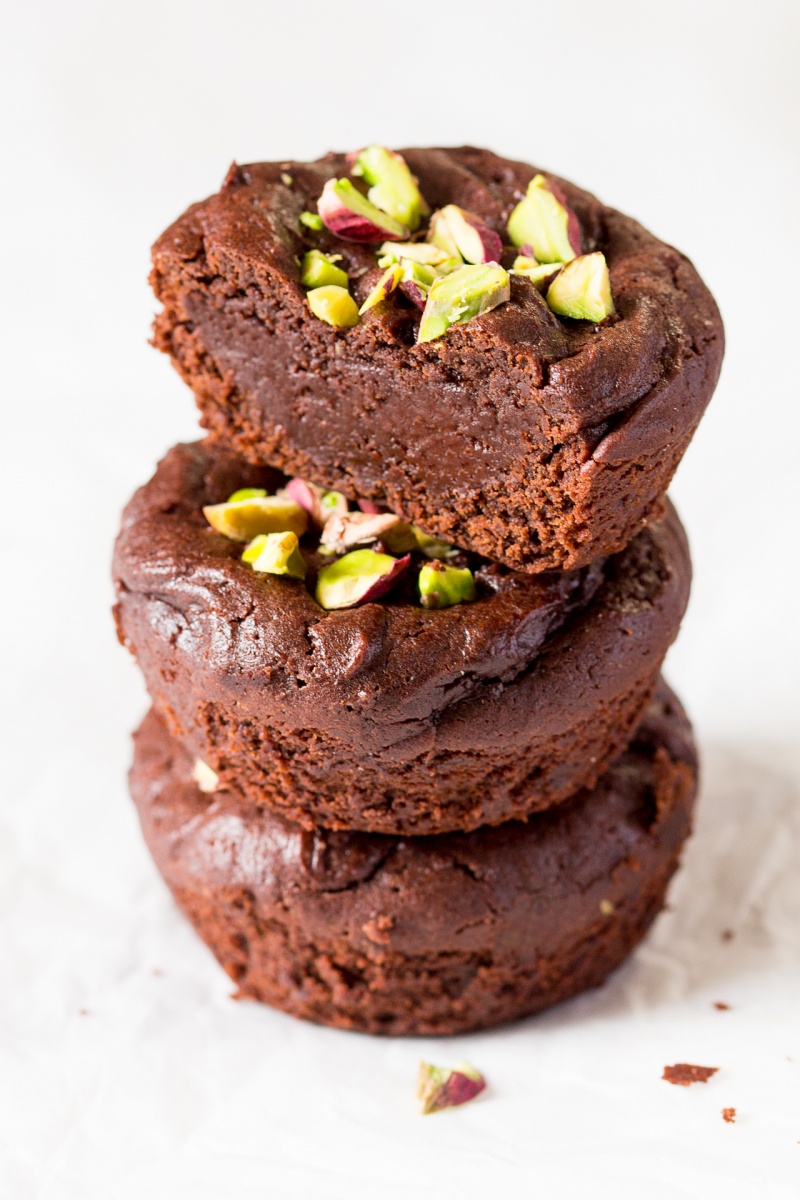 These fudgy vegan brownies are so chocolatey, no one would guess they're actually healthy and good for you! Now, you don't have to worry about your diet every time you crave for something sweet.
5. Sweet Potato Black Bean Burgers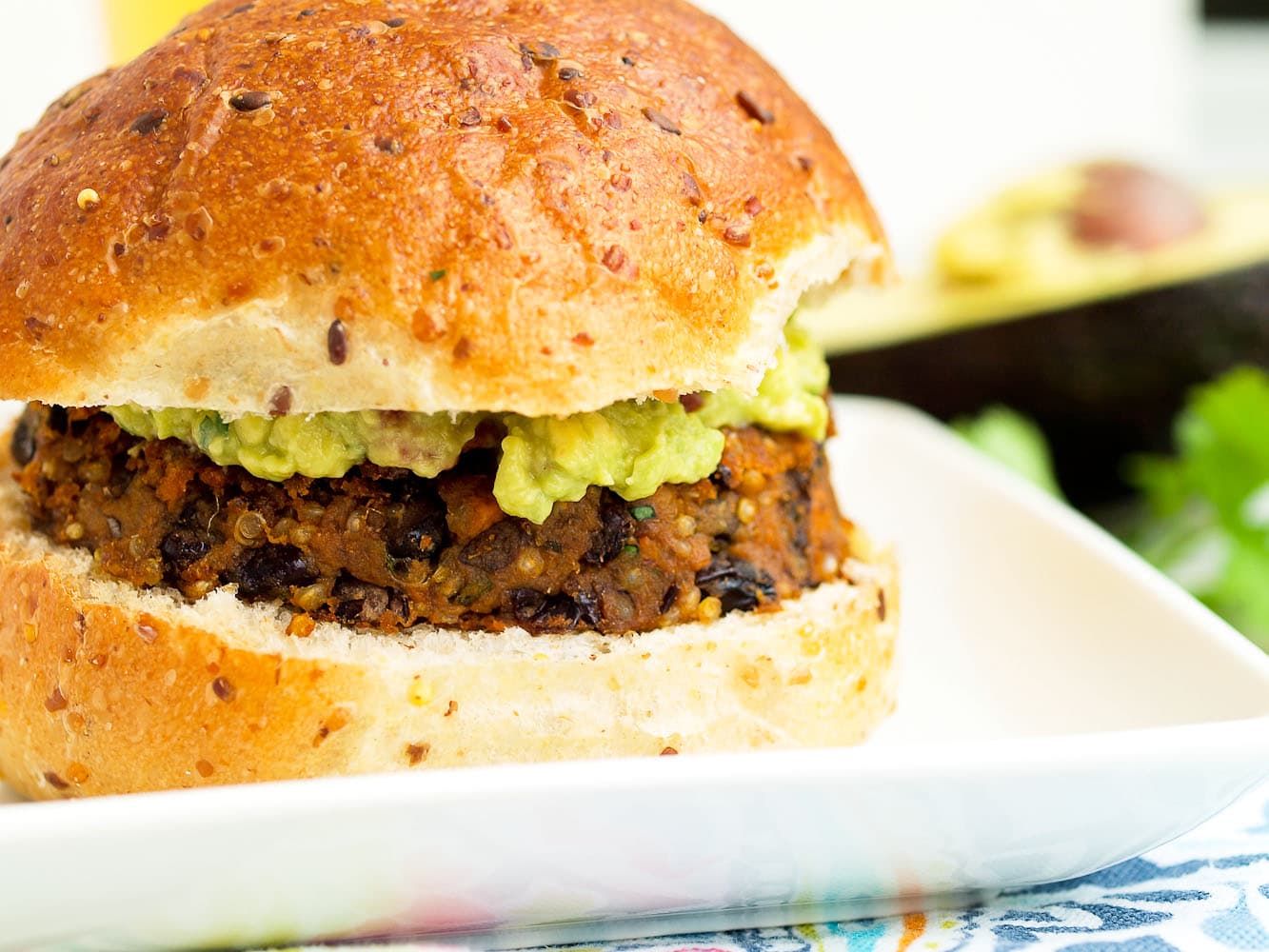 Give yourself a break from greasy hamburgers and enjoy this healthy yet delicious sweet potato black bean burger instead. It's the best meatless burger you will ever taste!
6. Hummus Pizza with Veggies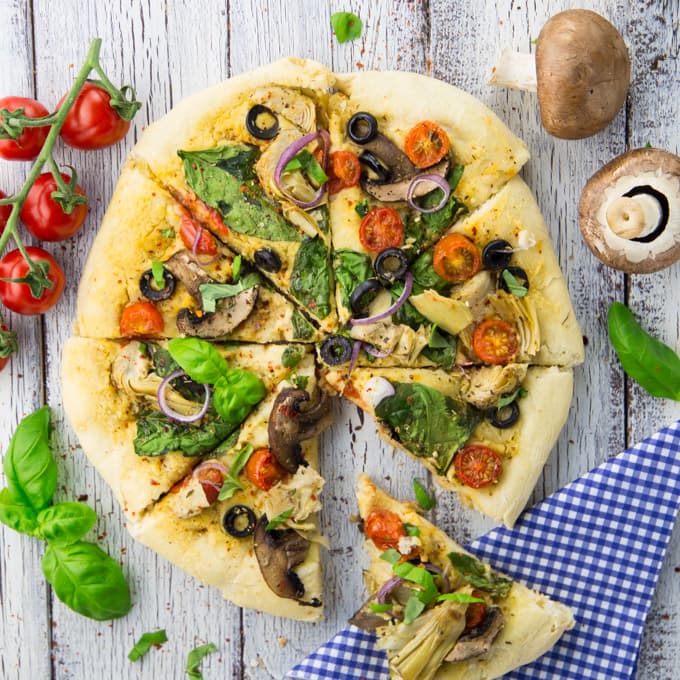 My first impression of hummus wasn't that good. But when I found this tasty vegan recipe, I realized I need a jar of hummus in my house. This hummus pizza loaded with veggies will inspire you to eat well and live healthily.
7. Vegan Hot Chocolate
If you are feeling a little chilly in the cold weather, make yourself a cup of this rich and frothy vegan hot chocolate. It's a healthy hot beverage to keep you warm and cozy all day and all night long.
8. Spicy Vegan Jambalaya
This vegan jambalaya features two of my favorite things to find in a dish. Healthy and spicy! If you have the same taste as mine, you will certainly fall in love with this spicy vegan jambalaya recipe.
9. Vegan Pretzel Bites
These vegan pretzel bites are simple and easy to prepare. You only need some pizza dough, baking soda, water, and salt. Pretty simple, right? And don't forget the maple mustard dip which is also easy to make. It's tangy with a nice spicy kick. One dip already packs a ton of flavor!
10. Vegan Zucchini 'Meatballs'
Planning to serve an all-vegan menu at your party this weekend? I suggest you include these scrumptious vegan zucchini "meatballs" . It's quick to put together and perfect when you want a plant-based meal to delight and entertain a crowd.
11. Roasted Cauliflower Soup with Garlic
End your search for the creamiest, the smoothest, and the healthiest soup to help you stay warm through chilly nights because this roasted cauliflower soup with garlic is certainly a winner!
12. Hot Chocolate Cupcakes
Make a delightful vegan cupcake in just 30 minutes. This cupcake is uniquely delicious and tasty with its aquafaba frosting. Aquafaba is simply a chickpea water which is the perfect substitute for egg white–works really well!
13. Creamy Mushroom Risotto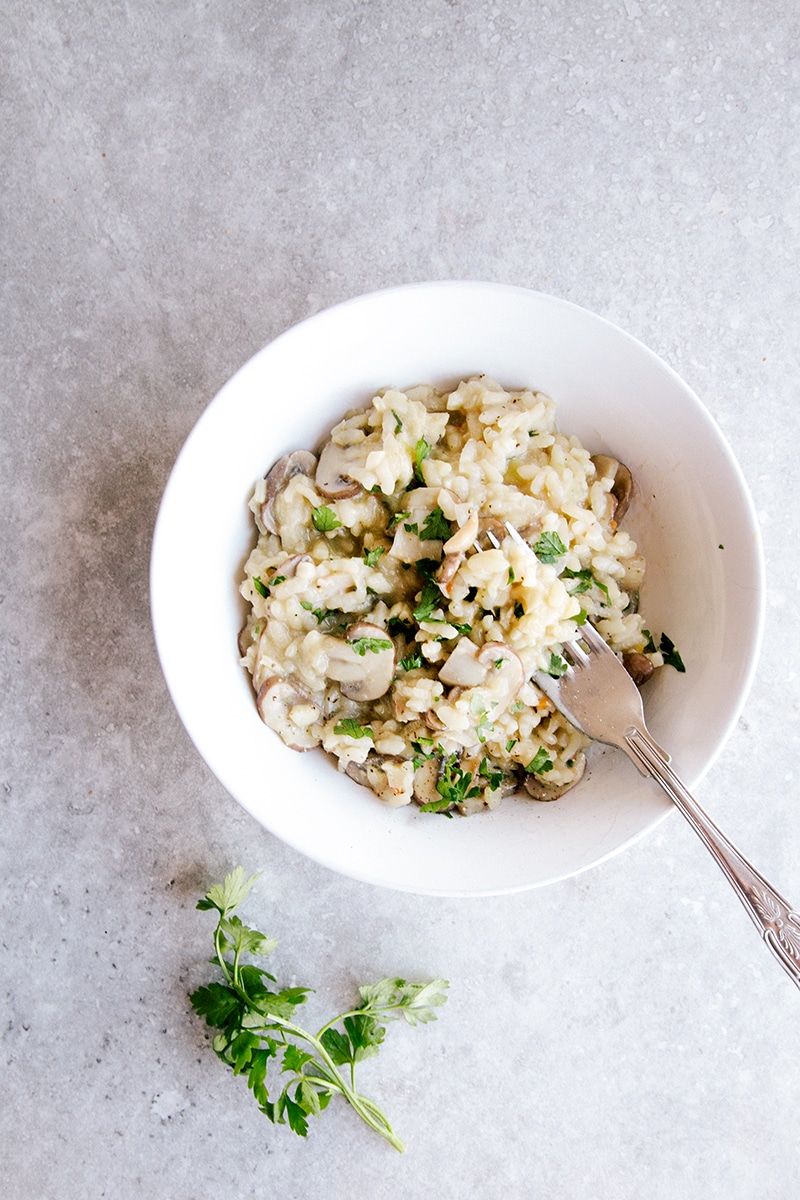 Creamy Mushroom Risotto A.K.A. the perfect and the most delish gluten-free, soy-free, nut-free, dairy-free, and vegan recipe for busy weeknights!
14. Roasted Potato Vegetable Salad
This simple vegan recipe for potato salad is full of flavors and fresh produce. I absolutely love potatoes and with this recipe, I think I love them even more!
15. Vegan French Dip Sandwiches
This vegan recipe is the best way to enjoy portobello mushrooms. Cook it and smother with spicy and tasty horseradish mustard sauce and stuff it in between two sandwich rolls. Dip it and enjoy!
16. Quinoa & Lentil Stuffed Vegan Cabbage Rolls
Treat your family to a meal that will please them and leave them satisfied. With these vegan cabbage rolls stuffed with a smoky quinoa and lentil mixture, you're sure you're treating your family to a nourishing and delicious dinner.
17. Vegan Potstickers
This classic Asian appetizer was made even healthier and way better with this easy vegan recipe. These potstickers loaded with veggies and incredible seasonings are tasty and filling enough to serve as a main dish.
18. Loaded Vegan Blueberry Muffins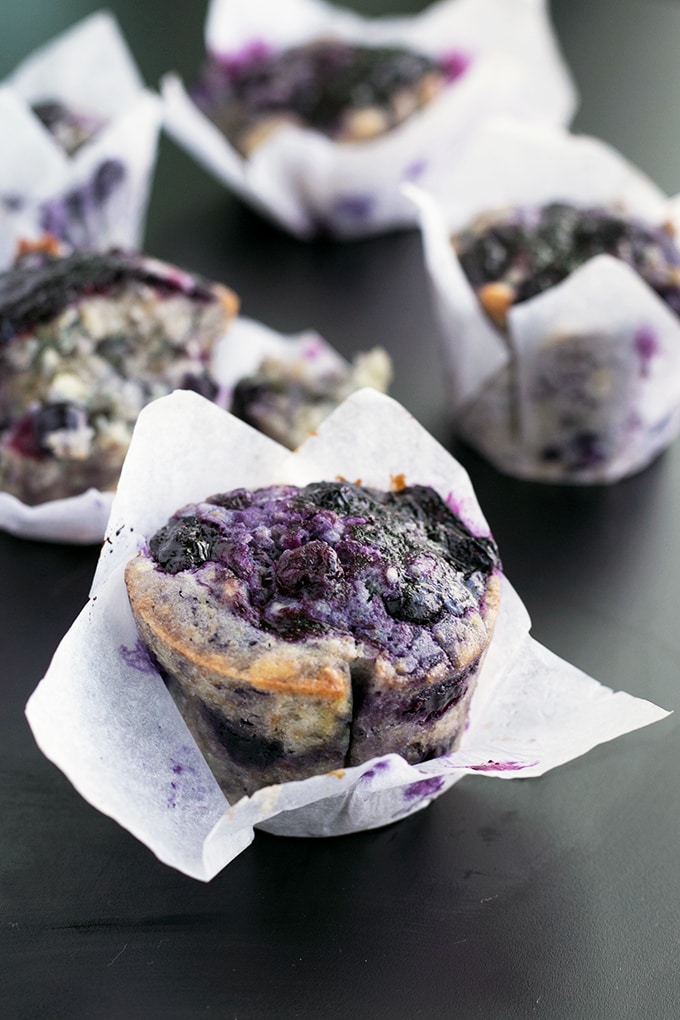 Take a look at these sweet and fruity blueberry muffins with homemade jam and lemon zest topping. If you're vegan and obsessed with muffins, then this recipe is for you!
19. Vegan Lentil Chili
Cuddling up is much easier and way better with a warm bowl of this delish vegan lentil chili cupped in your hands. It's the best way to fill your tummy while staying cozy and comfy during cold nights.
20. Vegan French Toast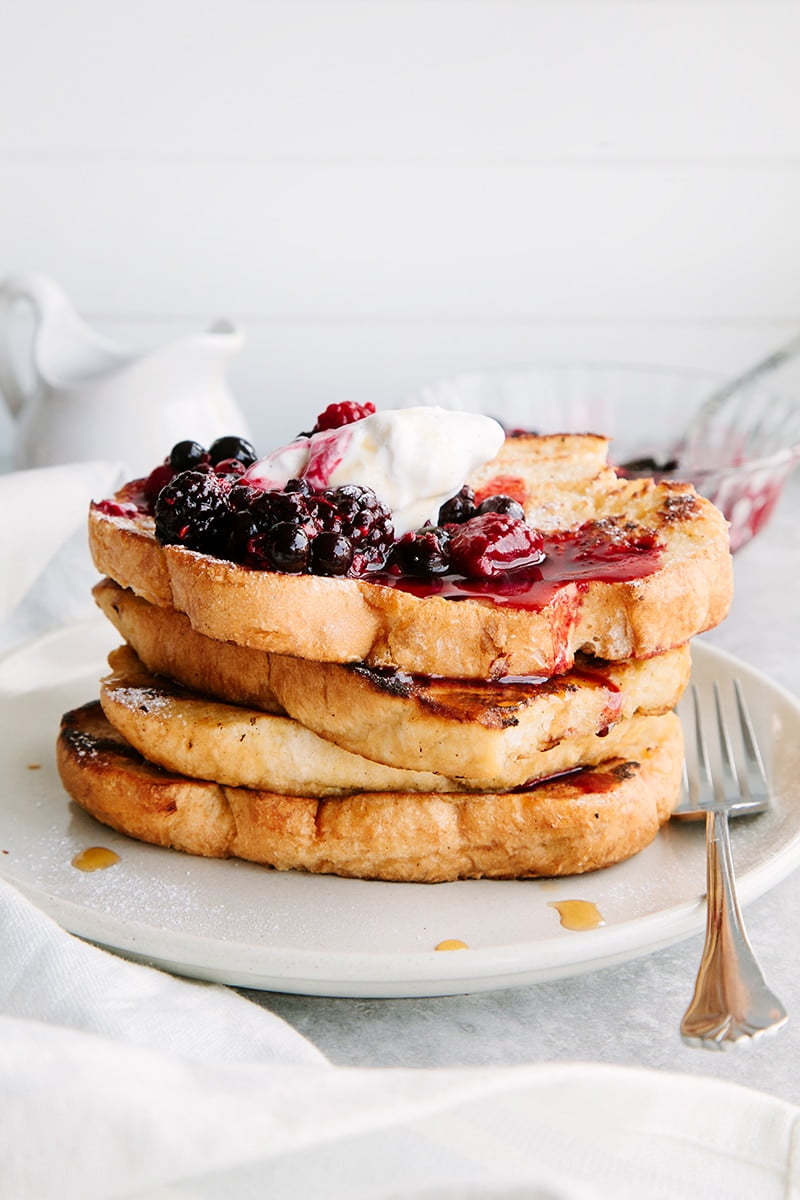 Embrace the morning with a plate of this lip-smacking vegan French toast with a dollop of yogurt, berries, and maple syrup. What an awesome healthy treat to get your day off to a great start!
21. Vegan Avocado Caprese Pasta Salad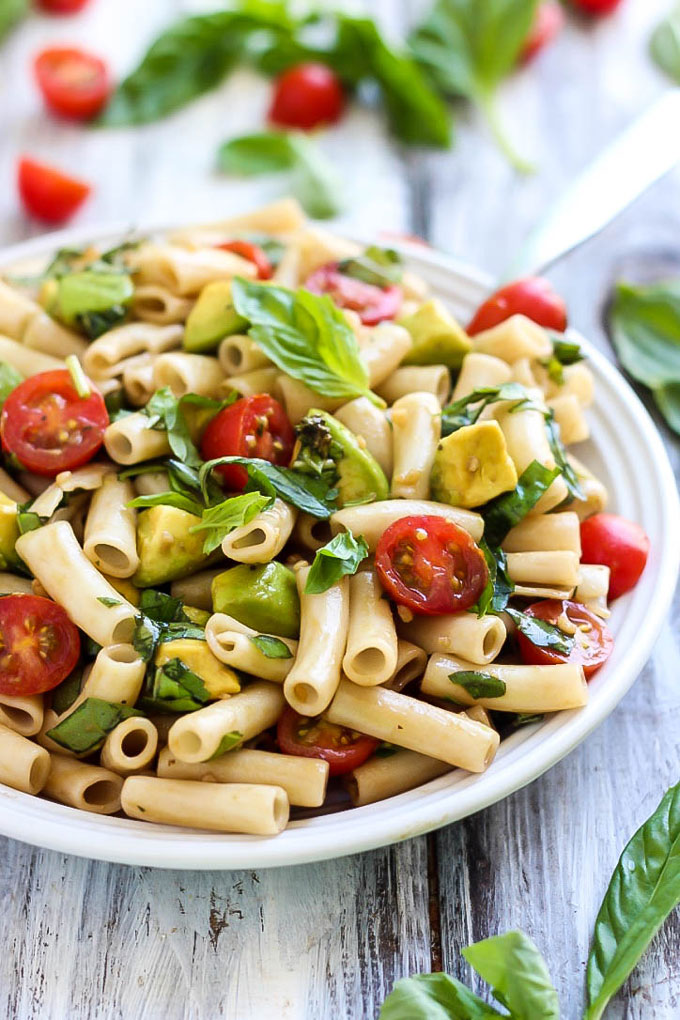 Who needs cheese and creamy sauce when you can make a scrumptious pasta with just avocado, fresh veggies, and zesty balsamic vinaigrette. This vegan dish is perfect when you crave for a refreshing and hearty meal for lunch and dinner!
Still looking for more healthy recipes? Watch this video from Liv's Healthy Life and learn three more easy and delicious vegan recipes:

I hope you all enjoy these vegan recipes as much as I do! These will prove that even the healthiest and most nourishing dish can be exceptionally delicious and flavorful. After the holidays you can't help but feel a little off about your diet but with the help of these easy vegan recipes, you will no longer feel guilty about eating delicious and satisfying meals!
Which vegan recipes are you planning to try? Share your experience with me in the comments section below. Want more healthy vegan recipes? Try these 15 Easy Vegan Recipes To Make Your Life Simple!
Don't forget to keep in touch, foodies!
Sign up for our newsletter here!
Also, make sure to follow us on social media: