Who said that only meat can be the main attraction? We've got 12 delicious grilled veggies, such as zucchini and cauliflower, that say otherwise.
12 Delicious Grilled Veggies That Even Meat Lovers Can't Deny
Grilling brings out the best of vegetables, which is apparent when it comes to corn on the cob (with butter), asparagus, eggplant and the like. Some of the meatier vegetables like mushrooms can even replace the meat on your dish because they're so filling, which is something vegetarians do.  Just get some seasoning and other ingredients and you can prepare some delicious grilled veggies that you'll be able to enjoy as the main course in your meal. Perfect for those who want to cut out some (or all) meat from their diet.
1. Grilled Blooming Onion
Who knew a simple onion could be dressed up to be an eye catching appetizer. Get the recipe here.
2. Grilled Zucchini with Yummy Lemon Salt
These zesty grilled zucchinis will make your jaw drop. Find the recipe here.
3. Grilled 3-Cheese Pimento Sweet Pepper Poppers
If this isn't addictive, I don't what this is! Click here for the recipe.
4. Grilled Chipotle Lime Cauliflower Steaks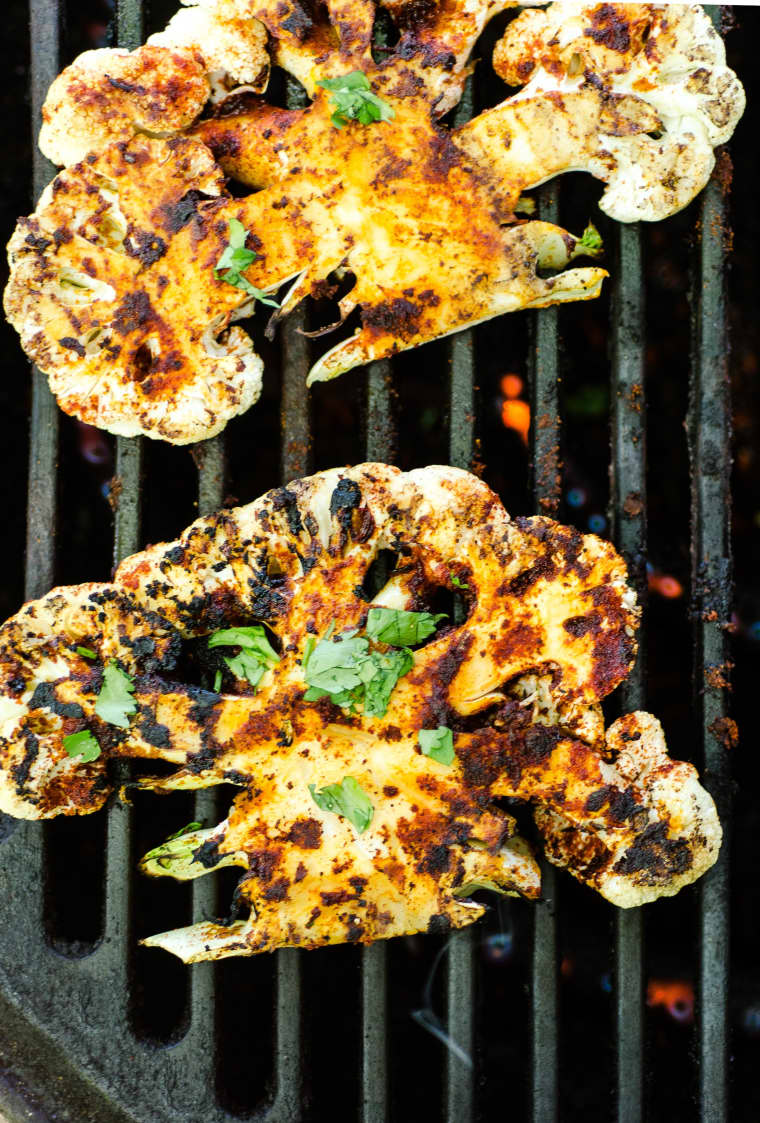 Meaty cauliflower steaks will fill you right up. Try it here.
5. Vegan Mediterranean Grilled Avocado Stuffed with Chickpeas and Tahini
Who doesn't love avocados? Grab the recipe here.
6. Grilled Sweet Potatoes
Sweet sweet sweet potatoes. Read the recipe here.
7. Grilled Mushroom Skewers
Mushrooms in their tastiest form. Really easy recipe. Get it here.
8. Grilled Parmesan Garlic Asparagus
Asparagus you won't believe. Check it out here.
9. Grilled Romaine Salad with Corn and Avocado
Who knew that grilling your salad was brilliant idea. See how here.
10. Grilled Eggplant Salad with Mustard Vinaigrette
Eggplant isn't just for emojis. Find the recipe here.
11. Spinach-Stuffed Grilled Tomatoes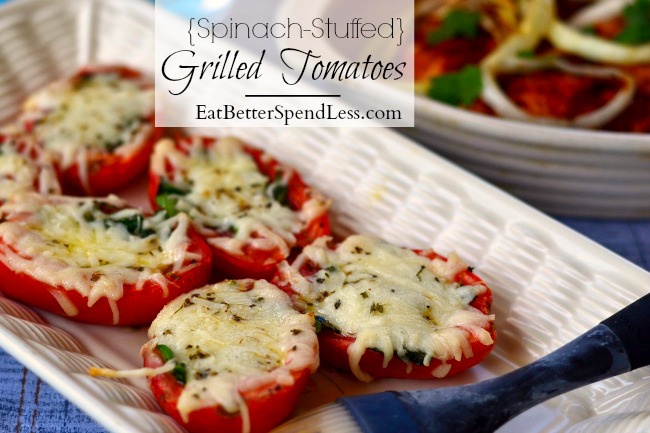 Spinach, basil, cheese and fresh tomatoes blend nicely together. Divine! Recipe.
12. Grilled Brussels Sprouts with Balsamic Reduction
The perfect healthy backyard party appetizer. Click here for the recipe.
What do you think of these grilled veggies? Which recipe are you planning to try? Share your experience with us in the comment section below.
Related Posts: 
Don't forget to keep in touch, foodies!
Sign up for our newsletter here!
Also, make sure to follow us on social media: