Check out these Brussel sprout recipes for more special, healthy holiday meals!
18 Brussel Sprout Recipes
Brussels sprouts are one of the most common veggies during the fall and winter seasons, but that doesn't mean they're universally loved. They do have a bitter side, which some of us can appreciate if prepared correctly and with the perfect accompaniment.
Also, they're rich with vitamins, essential minerals and dietary fiber, so why not use that as the reason to learn to love these nutritious jewels?
Let these delicious Brussels sprouts recipes below help you fall in love with this under-appreciated vegetable!
You can taste all the tangy, sweet, nutty and refreshing goodness in this Brussels sprouts recipe. The fusion of the ingredients including red grapes, farro, walnuts, pomegranate, balsamic and Brussels sprouts are absolutely perfect in this rich and rustic side dish!
Add some proteins from eggs, healthy fats from hazelnuts and the nutritious goodness of Brussels sprouts in your diet with this super refreshing and filling salad that is seriously, a very easy recipe to make.
You can snack on this delicious and healthy dish, made up of Brussels sprouts, honey nut squash, toasted pecans and dried cranberries. This is as healthy as it gets.
If you don't want to get all fancy, you can enjoy Brussels sprouts alone! Just toss them in with olive oil and Balsamic vinegar, then roast into perfection. That's it!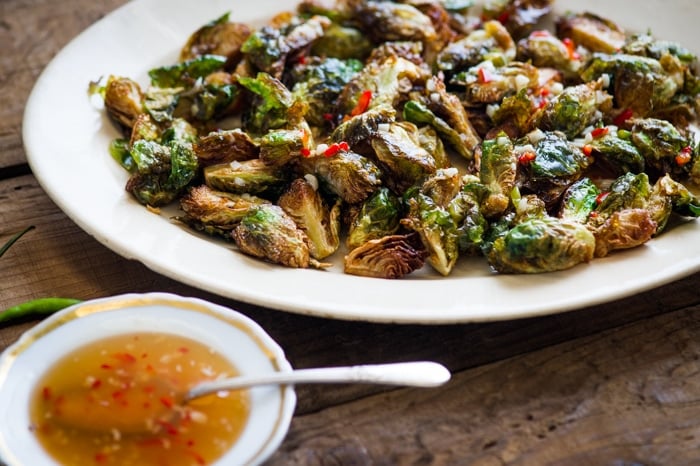 Add a bit of heat to the mix with spicy fish sauce Brussels sprouts dish.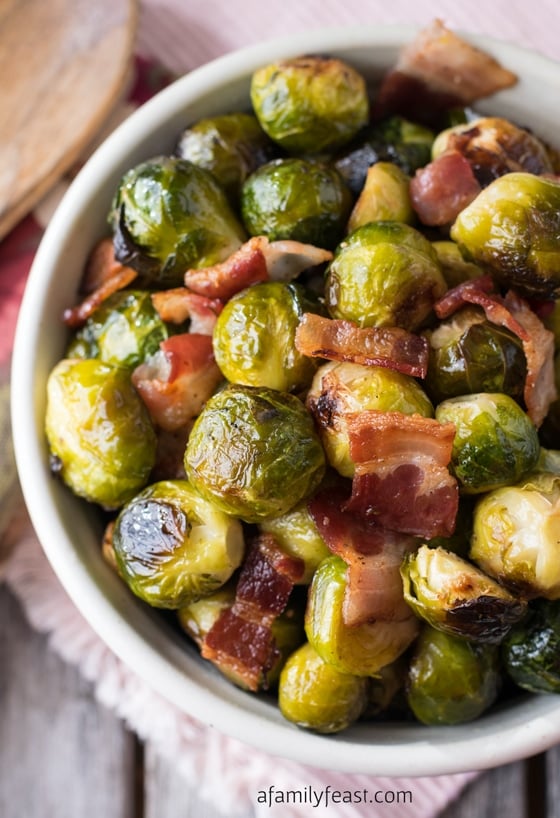 Don't you agree that everything is better with bacon? I believe so!!
Yum! Shredded Brussels sprouts make a great side dish for any occasion. It has a bit of a crunchy texture from pistachios, sweet-tangy taste from dried cranberries and that salt and creamy goodness from Parmesan cheese.
Since Brussels sprouts can be a bit on the bitter side, this dish pairs them with sweet potatoes and bacon to give it a smokey and salty taste.  This is definitely the perfect breakfast.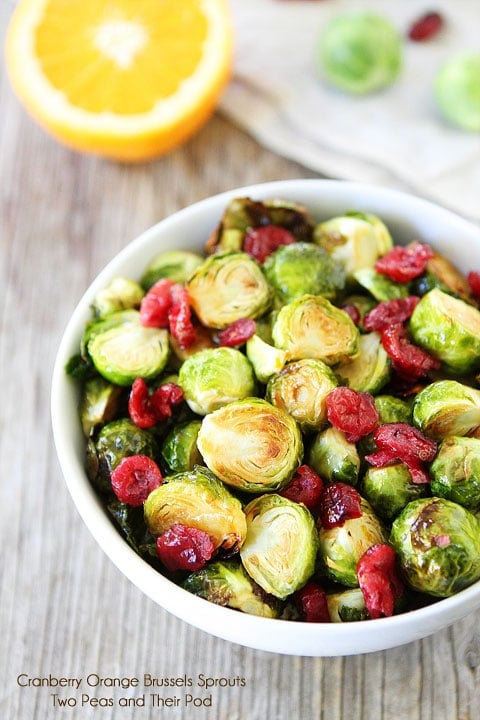 Add a kick of sweetness to your life with this easy-peasy Brussels sprouts recipe that contains honey and cranberries. Make this side dish part of your next Thanksgiving meal.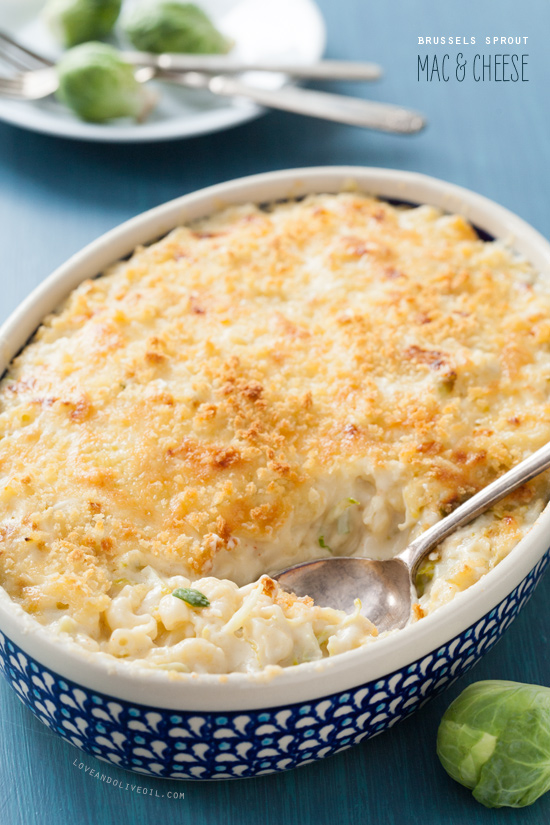 Why not infuse something nutritious and healthy into your meal? Something that can lessen the calories while increasing its level of yumminess. This Brussels sprouts mac 'n cheese absolutely fits the bill! Quite the holiday treat.
This Brussels sprouts dish with an Indian influence has that pungent, spicy and very distinct flavor you will be dying to have over and over again!
Brussels sprouts wrapped in bacon? I think I died and went to heaven.
Mushrooms nicely compliment the Brussels sprouts in this vegetarian-friendly dish.
This stack of quesadillas make a great dinner for you and the whole family. They're creamy, hearty, satisfying and of course healthy with Brussels sprouts present in every filling, along with bacon and cannellini beans. Yum!!
Tasty and crispy beer-battered Brussels sprouts paired with a sweet and salty maple-mustard sauce!
Spice up your life with this super flavorful, spicy Brussels sprouts Kimchi. It's crunchy and really tasty. You need to try this!
Add some crunch and flavor to your pasta meals with these perfectly browned Brussels sprouts. A hearty meal that will leave you full for the rest of the day.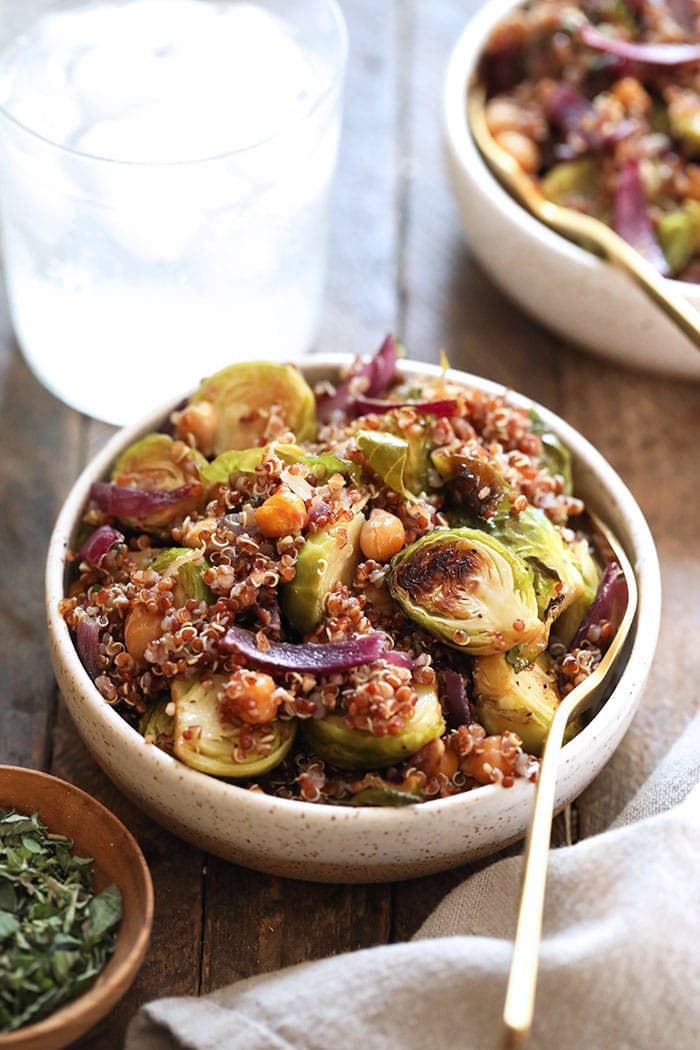 Let us make a healthy meal even healthier and way better. You know what I mean! These roasted Brussels sprouts are made even tastier with some quinoa salad and garbanzo beans and they taste so so good!
Related Posts: 
Don't forget to keep in touch, foodies!
Sign up for our newsletter here!
Also, make sure to follow us on social media too:
Facebook
Instagram
Pinterest
Twitter
Tumblr