Prepare a menu with all of your favorite 4th of July BBQ recipes such as smoked beef brisket, honey bbq chicken skewers and more.
12 4th Of July BBQ Recipes To Give You Some Real Flavor
When it comes to the 4th of July, barbecue sauce is a must. Even just a dash of your favorite spicy and tangy BBQ sauce can give food like smoked brisket, chicken skewers, nachos or bacon & crispy onion hot dogs a whole new life. Thanks to its versatility, you can add all types BBQ sauce to pretty much any kind of food: meat, chicken, seafood and even vegetables if you're feeling adventurous. So when you're grilling this 4th of July weekend, whip out that BBQ sauce and put together an incredible feast that your friends and family will never forget.
1. BBQ Brisket Grilled Cheese with Bacon Jam
A delicious grilled cheese sandwich filled with tender BBQ brisket. Are you in love yet? See full recipe here.
2. Smoked Beef Brisket with Ancho Chile Barbecue Sauce
Perfectly smoked beef brisket with just the right amount of tenderness and smoky flavors. Grab the recipe here.
3. BBQ Chicken Foil Packs
Delicious bbq chicken cooked in foil packs along with fresh chunks of veggies. Summer just got started! Full recipe.
4. Honey-Balsamic BBQ Meatballs
A gluten-free extremely saucy meatball appetizer that makes any holiday special, including the 4th of July! Click here for the recipe.
5. Beer and Honey BBQ Chicken Skewers
Cuts of chicken marinated in a sweet and tangy beer and honey sauce, skewered and grilled to absolute perfection. Try it here.
6. Hawaiian BBQ Chicken Wraps
Hawaiian flavors and BBQ sauce make the best tandem inside a tortilla wrap. You should give it a try! Here's the recipe.
7. Oven Cooked Barbecue Brisket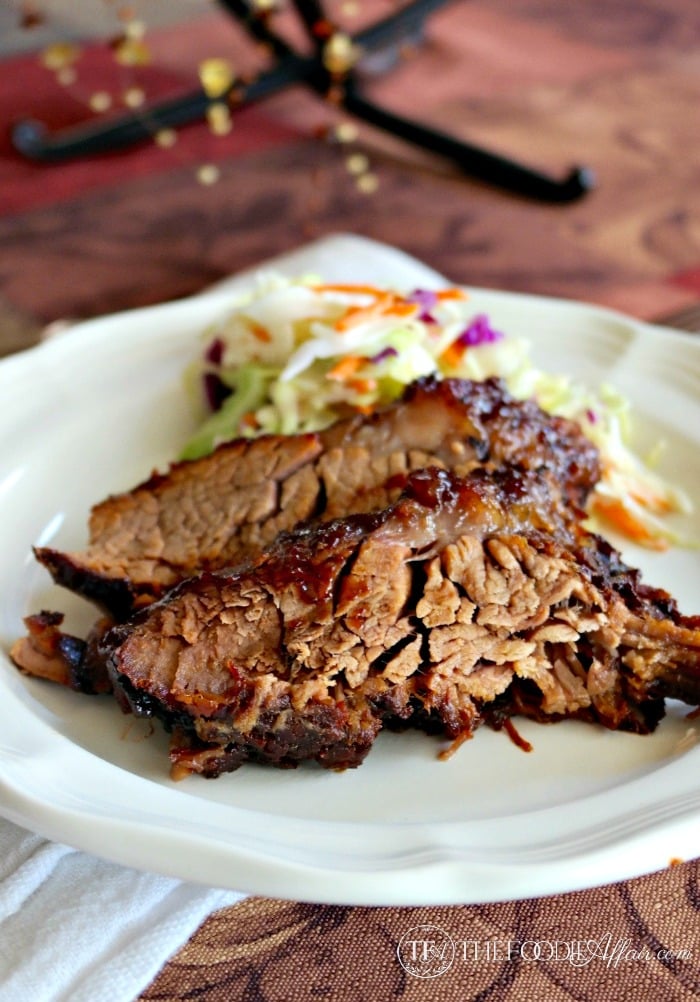 Melt-in-your-mouth perfection! See how you can make it here.
8. Grilled Avocado-Barbecue Chicken Naan Pizza
A BBQ chicken and avocado pizza worth grilling up this Independance Day. Find the recipe here.
9. Barbecue Chicken Nachos
Mouth-watering nachos with cheese, bacon, chicken, tasty barbecue sauce and seasoning. Check it out here.
10. Lemon and Dill Barbecue Salmon Kabobs
Skewers with BBQ salmon, zucchini, dill and lemon slices. Get the recipe here.
11. BBQ Bacon & Crispy Onion Hot Dogs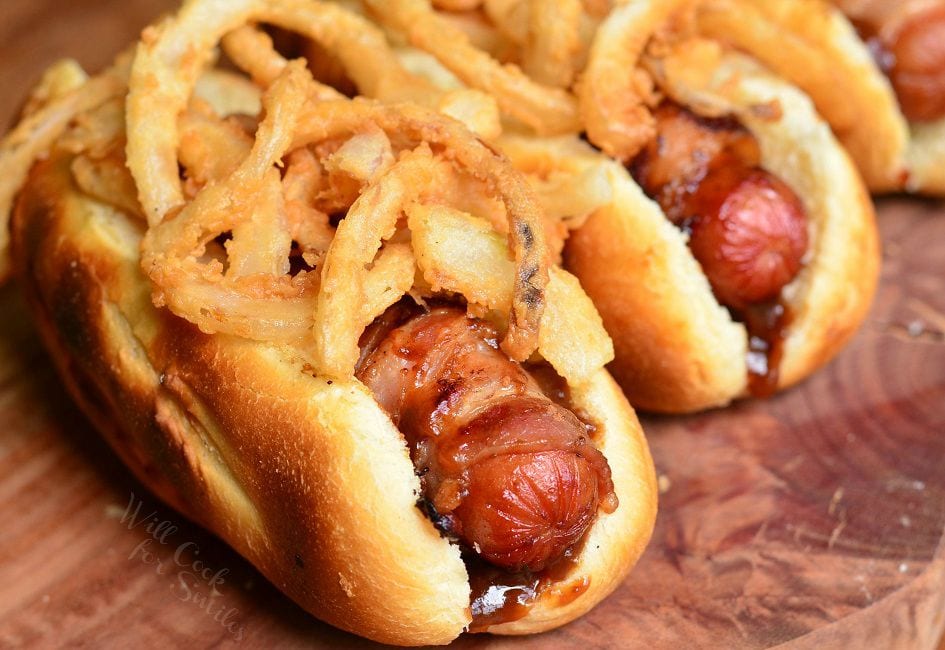 BBQ + bacon + hot dog = happy 4th of July! Read the recipe here.
12. Apple Barbecue Slow Cooker Little Smokies
Mini smoked sausages slow cooked with sweet and savory apple barbecue sauce. Oh yes! See how here.
What do you think of these 4th of July BBQ recipes? Which recipe are you planning to try? Share your experience with us in the comment section below.
Related Posts: 
Don't forget to keep in touch, foodies!
Sign up for our newsletter here!
Also, make sure to follow us on social media: