Looking for easy 4th of July Recipes to make this year? We've put together the tastiest homemade slider recipes to add to your Fourth of July BBQ menu. No get-together is complete without sliders and these entries are some of the best Fourth of July party food! These sliders are guaranteed to be a big hit at your festivities, so bring out the red, white, and blue picnic gear and make these amazing sliders!
Easy 4th of July Recipes You Can Whip Up In a Jiffy!
1. Chorizo Burgers with Cool Ranch Pepper Sauce
Bring the heat to your patriotic get-together by making this amazing chorizo with cool ranch pepper sauce burger! This little slider is packed with big flavor, making it one of the best Fourth of July food ideas around.
2. Hamburger Sliders with Cranberry Chutney
Hesitant of putting cranberries in your slider? Don't be! This homemade
cranberry chutney slider recipe
is the perfect Fourth of July twist to a traditional
Thanksgiving dinner
. Bring together the year's best holidays by making this bite of festive heaven!
3. Spicy Peanut Butter Bacon Sliders
It's Fourth of July so let loose and get nuts! This peanut butter, bacon, and sriracha burger sound so wrong, but when in your mouth, feels so right. Treat the senses with this amazing
peanut butter and bacon slider recipe
.
BBQ Sauce and Fourth of July were made for each other, so celebrate the holiday by making your own artisan BBQ sauce with this awesome kit from Grow and Make! 

Just look at those perfectly circular eggplant patties topped with tomato sauce and melted mozzarella. These
eggplant Parmesan sliders
look simple, but wait till you have a bite! The patty is so tasty and flavorful.
15. Beer Cheese Chicken Pretzel Sliders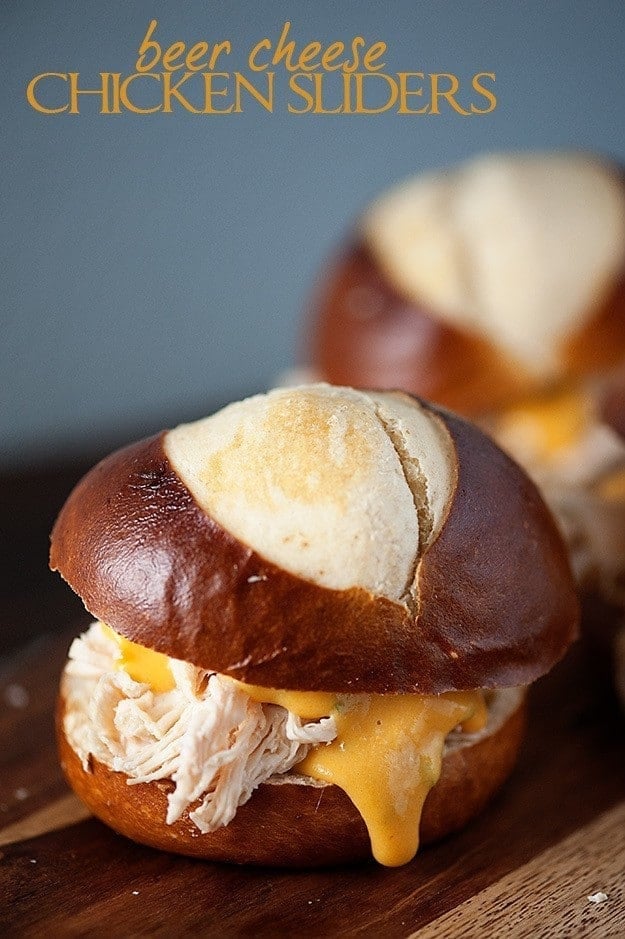 Pretzel bun, beer cheese, and chicken come together in this delicious pretzel sliders? This is a July 4th menu idea that will make its reappearance various times throughout the year.
16. Sweet Tea Oven-Fried Chicken Sliders w/ Jalapeno Cheddar Corn Slaw + Crispy Onions
The title seems daunting given everything that's going on in this recipe, but don't be alarmed; these chicken sliders are actually really easy to make! To elevate this recipe more, spread a bit of BBQ sauce on the buns and enjoy.
17. Salmon Sliders with Yogurt-Cucumber-Dill sauce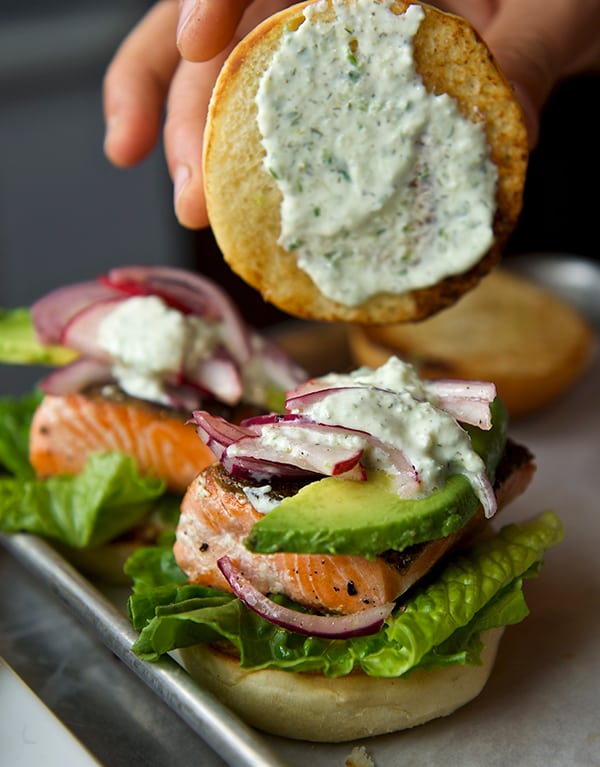 Fourth of July foods aren't always healthy, but this homemade salmon sliders recipe certainly is! This is the perfect way to get both your Omega-3s and probiotics in.
18. Mini Beef & Pork Sliders w/ Brioche Buns
Meat, grilling, and BBQs are all musts when it comes to Fourth of July. This mini beef and pork sliders recipe combines all of those great things and puts them in one bite!
19. Spicy Whiskey BBQ Sliders
Saddle up, because we're going on a wild ride! Okay, that was a bad cowboy impression, but this is a great slider! Give this spicy whiskey BBQ sliders recipe a try on the Fourth of July.
Watch this video by carnaldish for another mouthwatering slider recipe you can prepare on the Fourth of July:
Let these easy slider recipes inspire your July 4th menu! You can even put up a hamburger/slider bar with these easy sliders recipes. With the food taken care of, all you have to worry about now is having fun this Fourth of July!
Which of these easy Fourth of July recipes will make it to your Independence day dishes? We'd be delighted to hear all about it in the comments section below! 
Up Next: 27 Best Holiday Drink Recipes To Spread Festive Cheers With
Don't forget to keep in touch, foodies!

Also, make sure to follow us on Facebook, Instagram, Pinterest, and Twitter!
Editor's Note – This post was originally published on May 29, 2015, and has been updated for quality and relevancy.