Put down that bag of unhealthy junk food and instead learn how to make any one of these dozen healthy chips recipes! Cheap and easy too!
12 Healthy Chips Recipes To Try At Home
It's a serious challenge to stay away from unhealthy yet addictive junk food. Take chips for example: they're inexpensive, easy to find and they just taste so damn good! Unfortunately kids get hooked on them easily, causing energy levels to lower and weight to go up. Instead of giving in, why not offer a healthier alternative to the store bought stuff? Fight the battle of junk food with these dozen healthy chips recipes, with all natural ingredients such as tomatoes, zucchini, potatoes, kale and more.
You're going to love these recipes as much as we do!
1. Crispy Parmesan Tomato Chips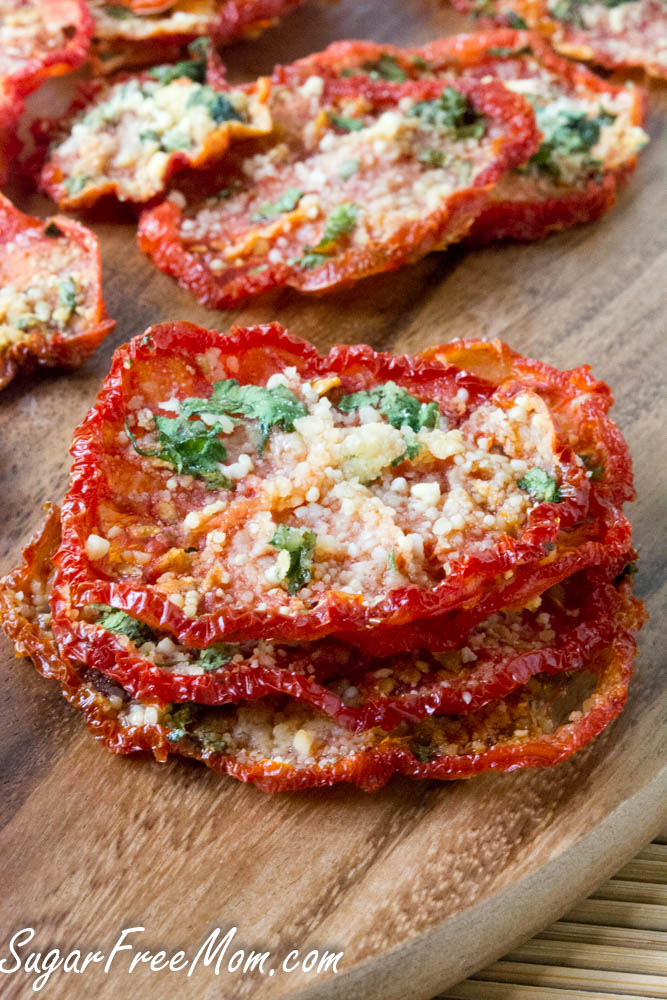 Grab some parmesan, olive oil and other seasonings to make these healthy tomato chips. Full recipe.
2. Tequila Lime Baked Tortilla Chips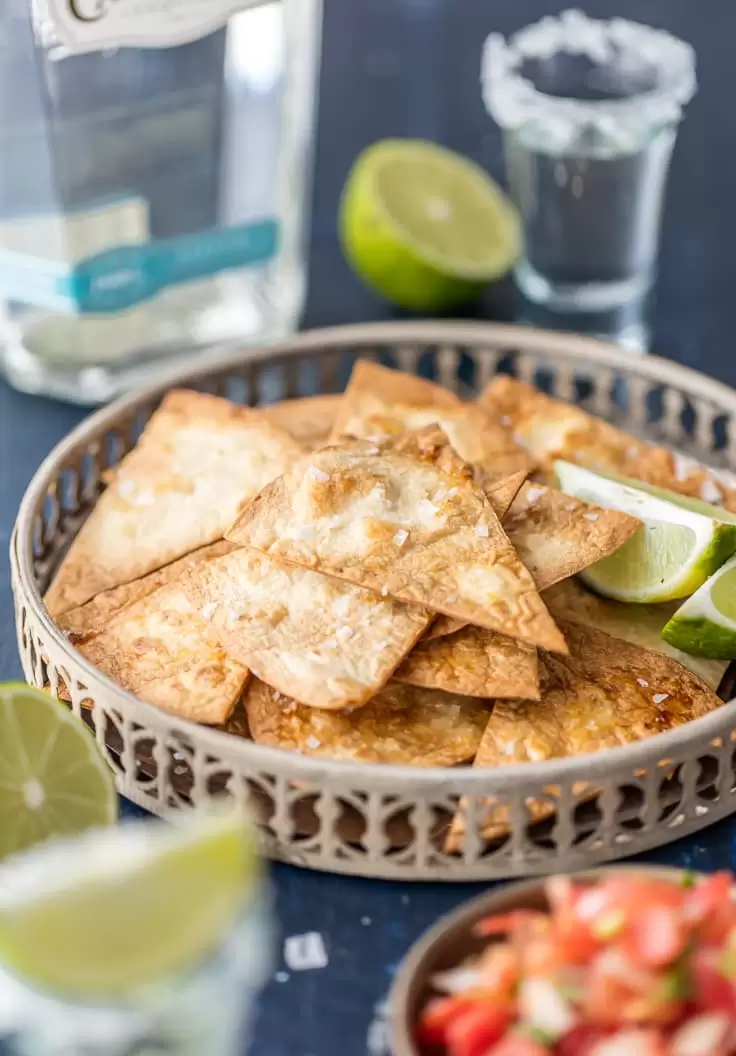 The perfect tortilla chips! Check it out here.
3. 

Baked Beet Green Chips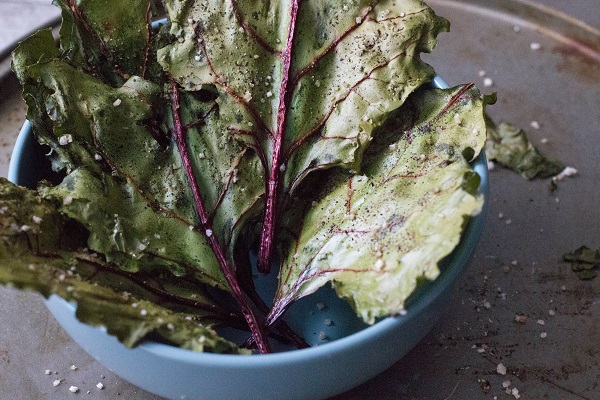 Don't knock 'em till you try 'em! Try it here.
4. Baked Sweet Potato Chips
Simple and savory sweet sweet sweet potato chips. Grab the recipe here.
5. Cinnamon Ginger Baked Apple Chips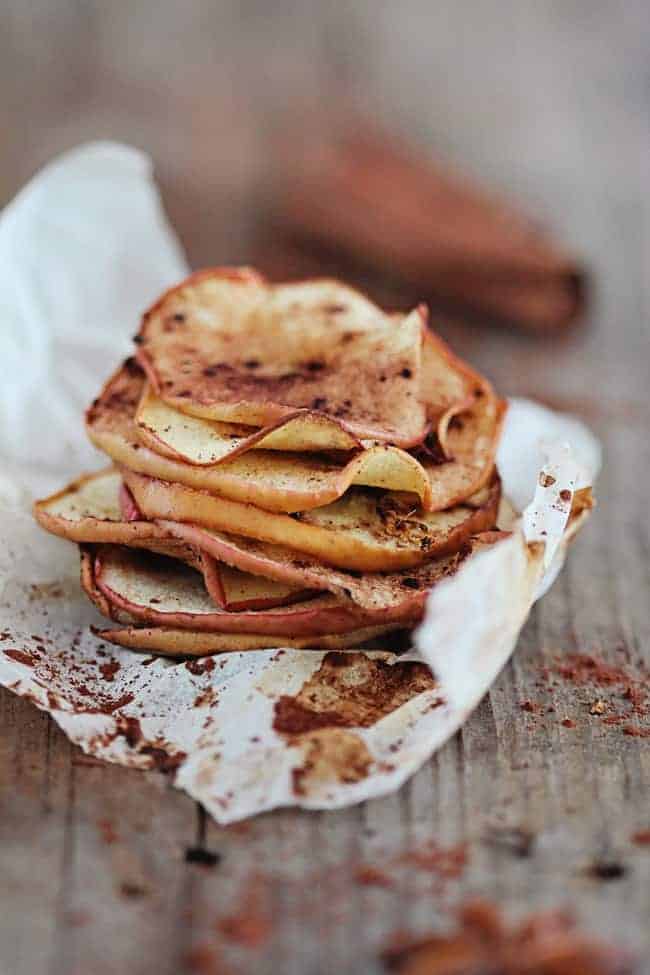 Baked apple chips with cinnamon and ground ginger to put you in a holiday mood. Click here for the recipe.
6. Oven Baked Beet Chips
Beets are good for your bones. Try making them here.
7. Salt and Vinegar Zucchini Chips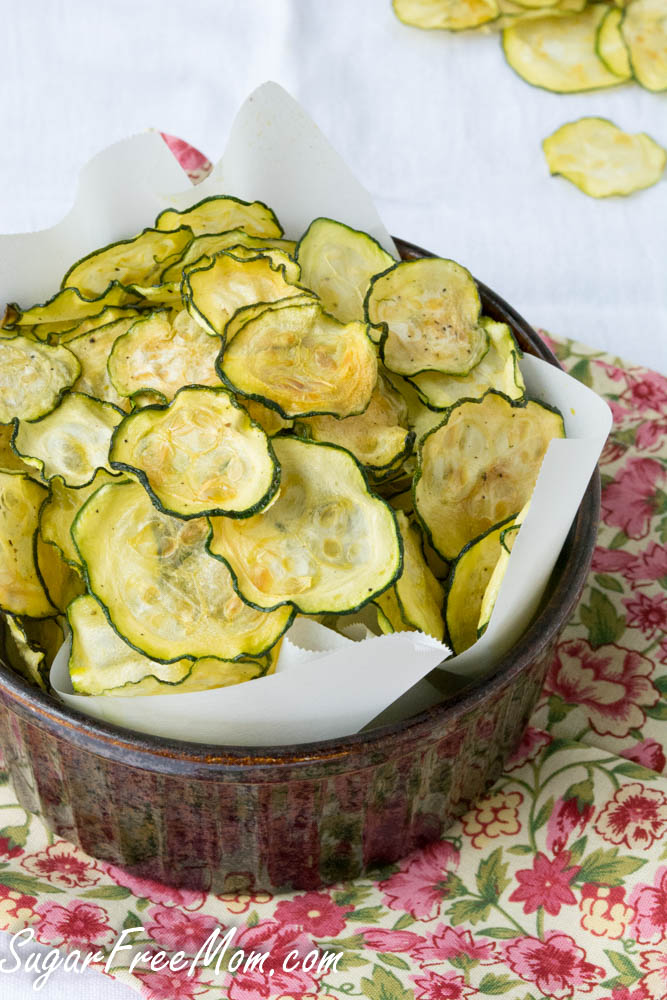 Zucchinis have never been this addicting. Find the recipe here.
8. Baked Purple Sweet Potato Chips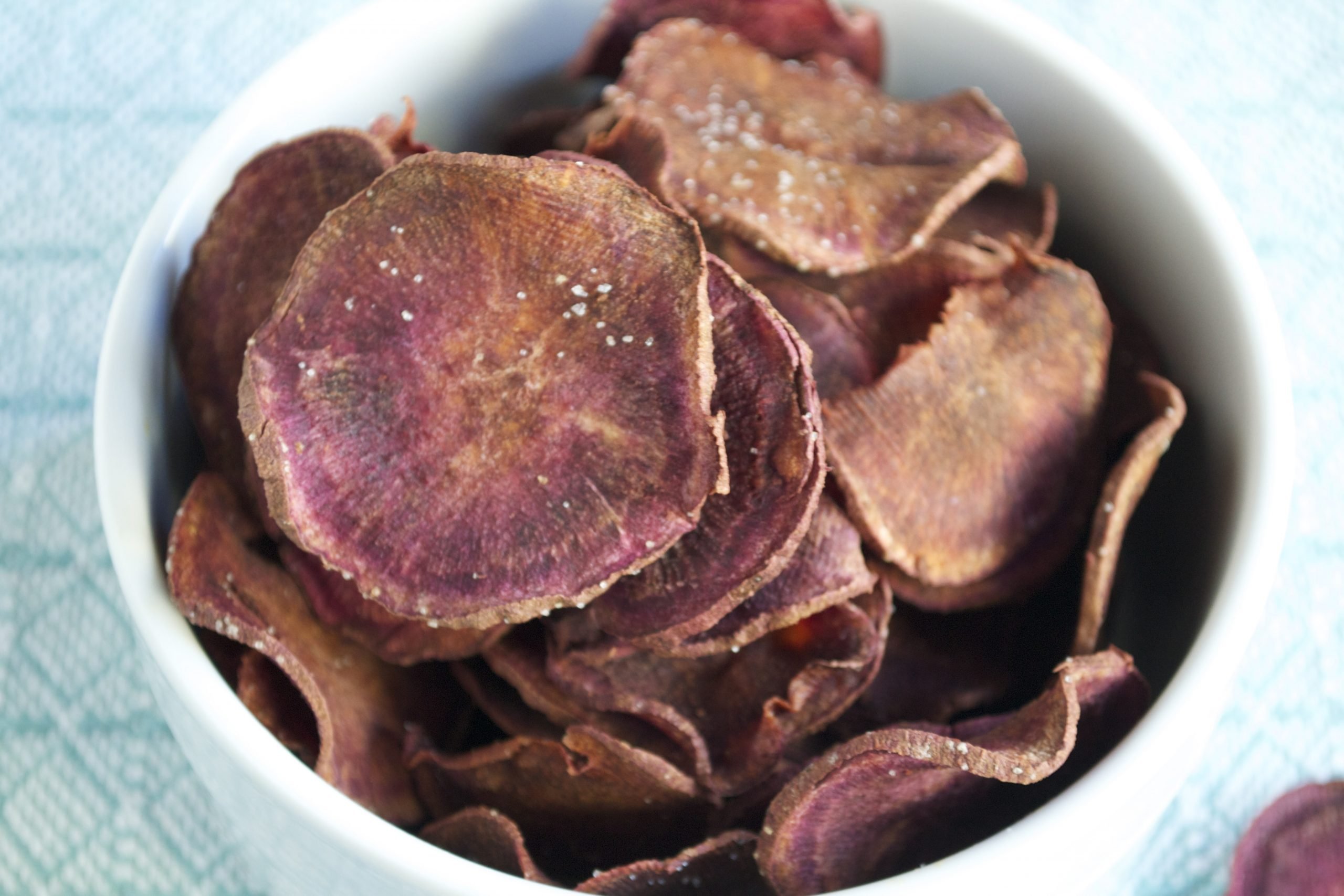 Delicious chips made from purple sweet potatoes. They're so good! See how to make them here.
9. Homemade Baked Banana Chips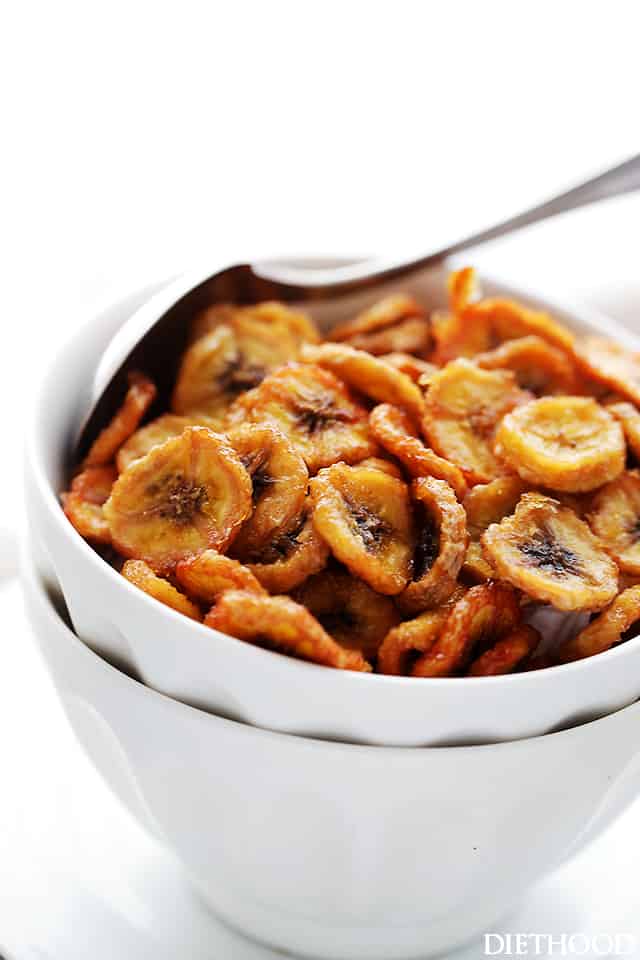 Thinly sliced ripe bananas tossed in lemon juice and baked to perfection. Read here for the recipe.
10. Roasted Salt & Pepper Radish Chips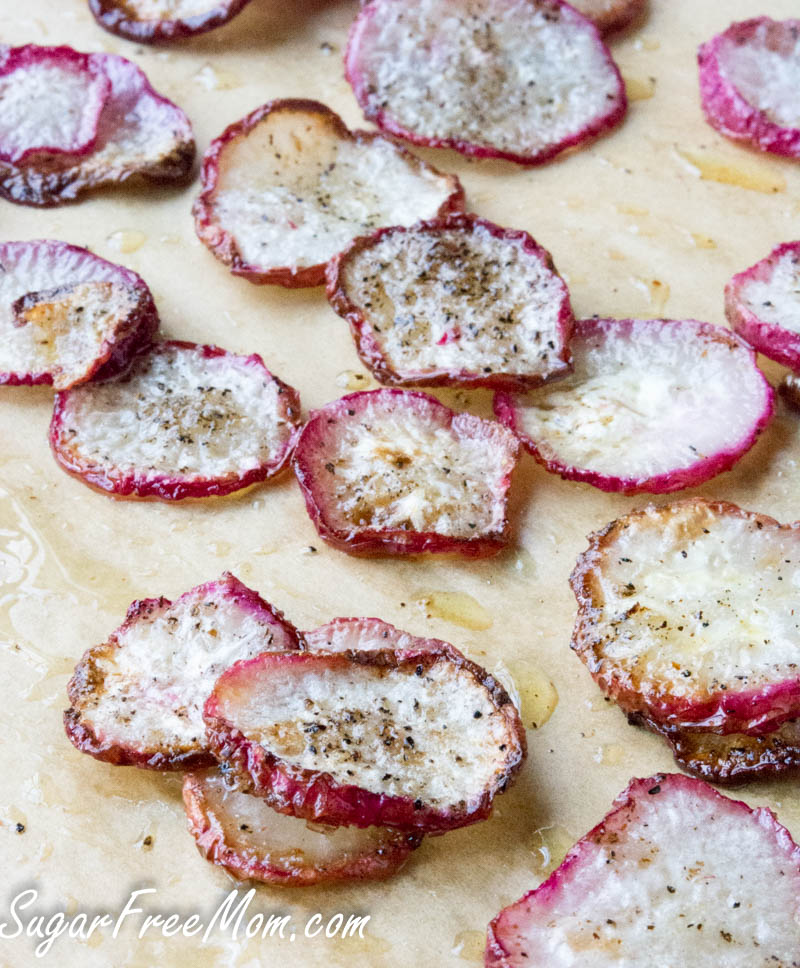 These roasted radish chips will make fans of those that dislike the raw stuff, trust me! Here's the recipe.
11. Sea Salt and Garlic Kale Chips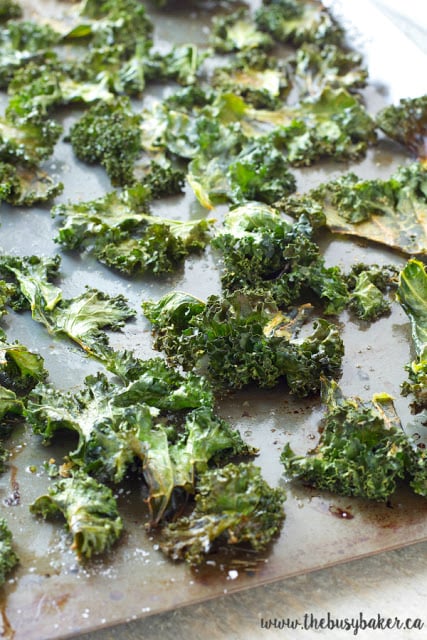 Get all the health benefits of kale with these incredible chips. So easy to prepare and taste fantastic! Find the recipe here.
12. Homemade Taro Chips
Simple and healthy 3-ingredient baked taro chips. Perfect for after-school snacks and better than junk food! Grab the recipe here.
Want more healthy chips recipe that will end your cravings for savory yet very unhealthy junk food? Watch this video from Divas Can Cook and learn how to make this Italian Herb Baked Spinach Chips:
What do you think of these healthy chips recipes? Which recipe are you planning to try? Share your experience with us in the comment section below.
Related Posts:
Don't forget to keep in touch, foodies!
Sign up for our newsletter here!
Also, make sure to follow us on social media: