Looking for new ways to get your kids to enjoy fruit? Wow their socks off with any one of these amazing homemade fruit snacks.
12 Homemade Fruit Snacks Your Kids Will Adore
You can never have too much fruit. Not only are they packed with refreshing flavors, they also carry with them the vitamins and minerals we need to sustain a healthy lifestyle. Unfortunately, that doesn't always mean your kids will enjoy them. So how about making it fun? Grab all those strawberries, blueberries, raspberries, kiwis, oranges, mangos and grapes and turn them into fun and exciting fruit snacks!
1. Frozen Yogurt Fruit Bark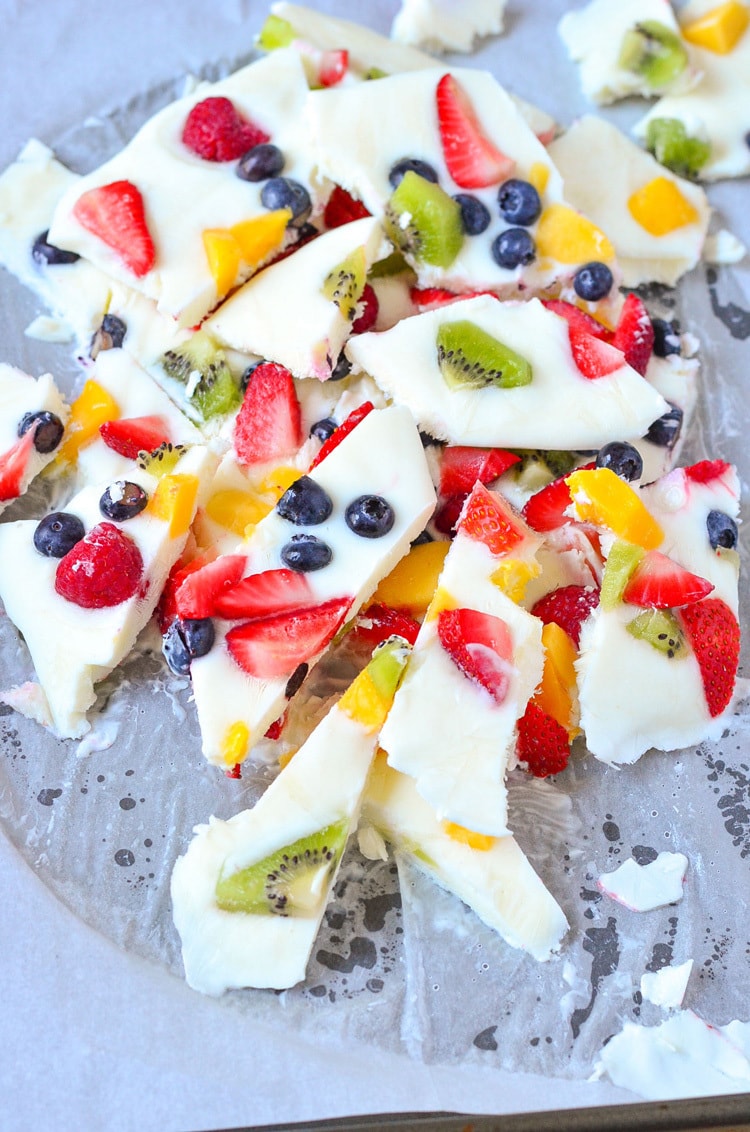 Instead of giving your kids some chips, these fro yo fruit barks make a healthier and yummier option. Get the recipe here.
2. Homemade Strawberry Fruit Leather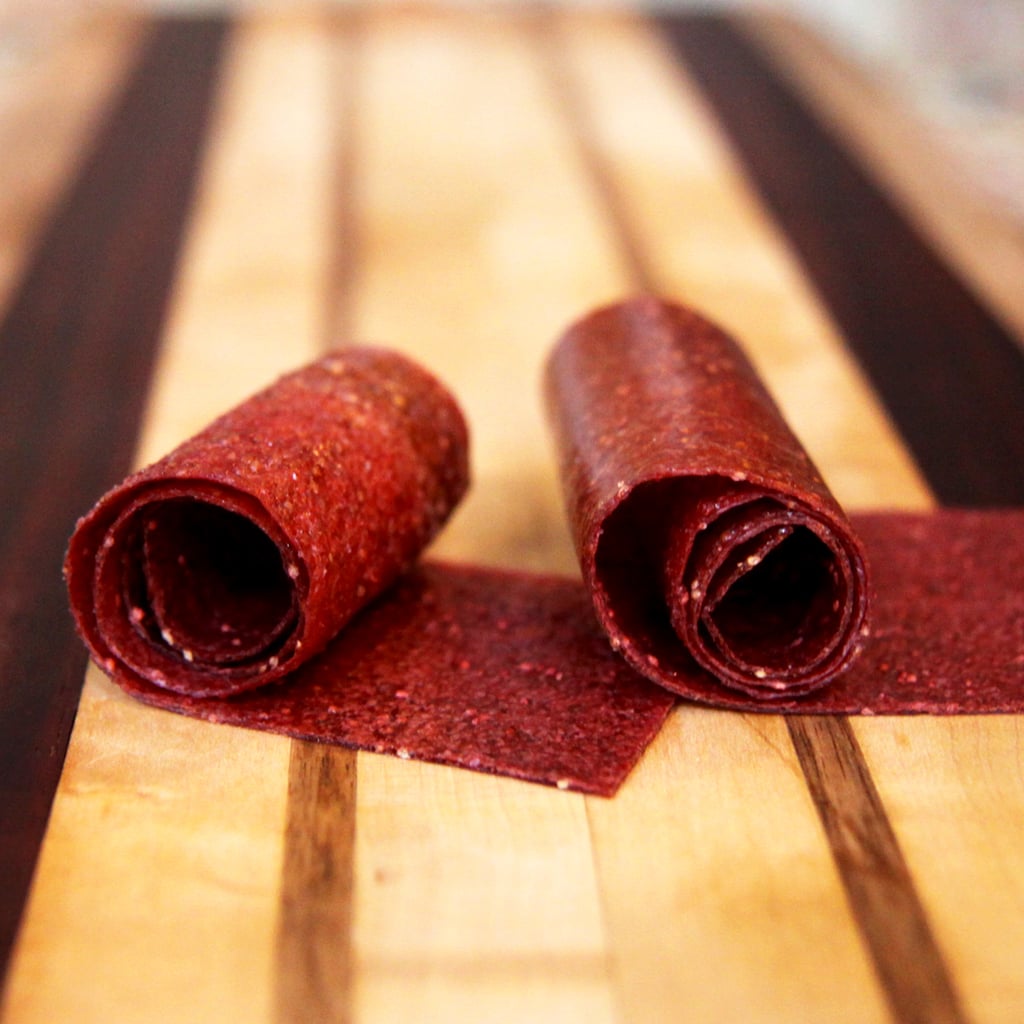 This nutritious fruit leather is made from fruit puree. No added sugar! Click here for the recipe. If you want to see more flavors, check out our 14 Fruit Roll Ups Recipes.
3. Rainbow Fruit Salad with Citrus-Honey Dressing and Fresh Mint
A simple mixture of fresh, zesty and juicy fruit slices along with an amazing dressing and a touch of fresh mint. Try it here.
4. Yogurt-and-Chia-Covered Frozen Grapes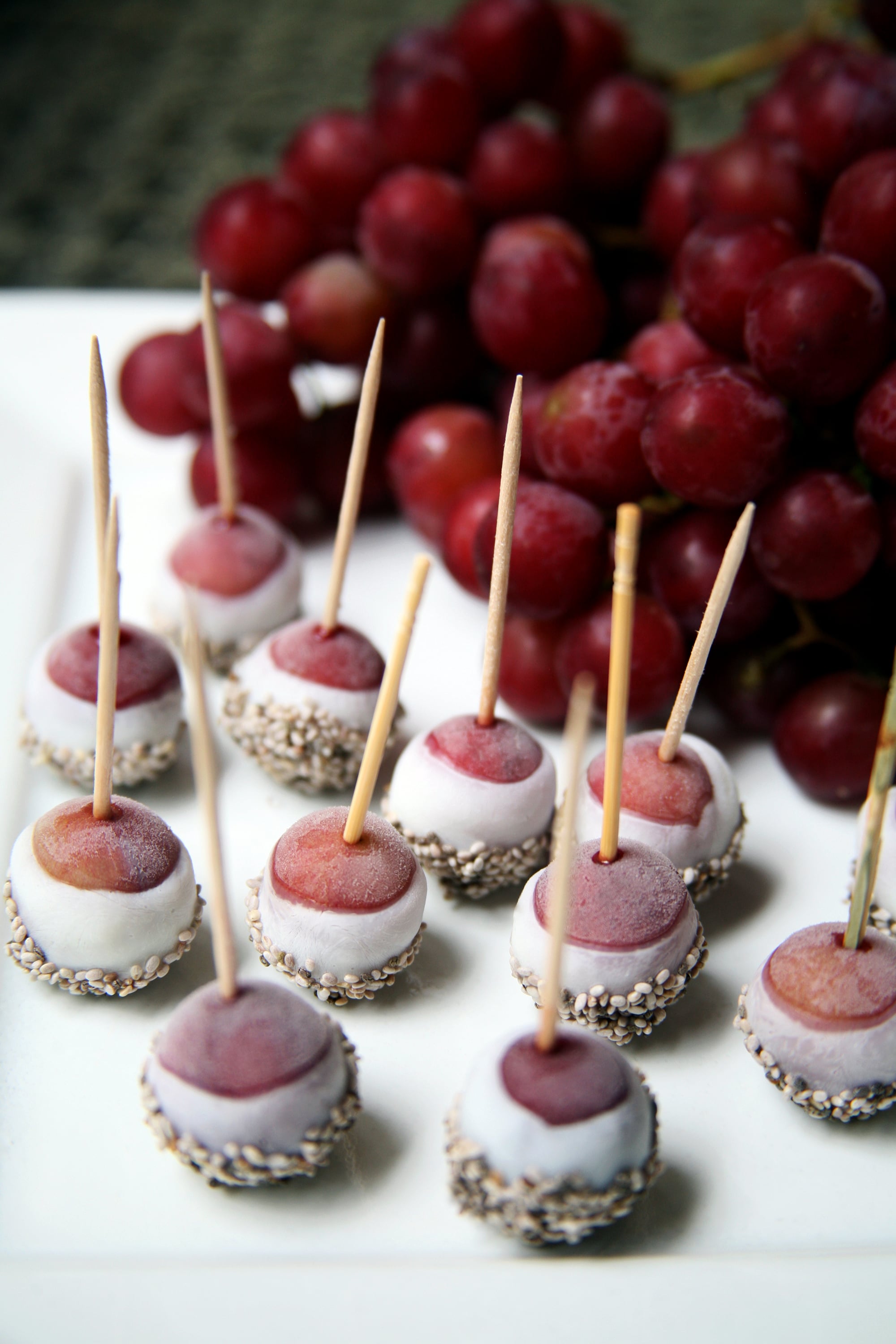 Frozen grapes dipped in yogurt and chia seeds for extra fiber, protein and Omega-3 fatty acids. Full recipe.
5. Summer Fruit Spring Rolls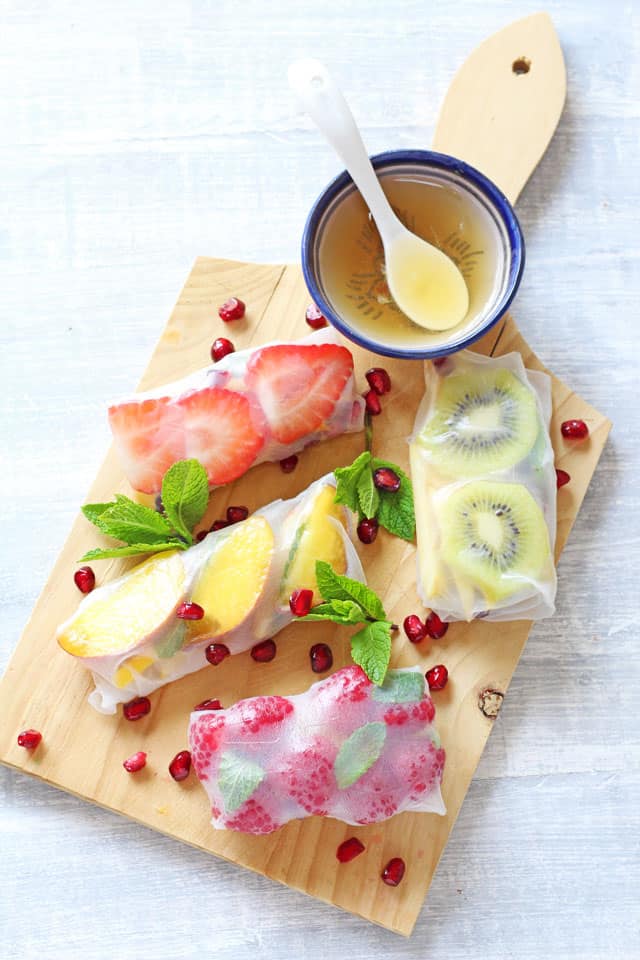 A unique twist on spring rolls. Grab the recipe here.
6. Breakfast Banana Split
A delicious and delightful breakfast banana split! Learn how to make it here.
7. Bagel Fruit Pizza
Fruit pizza! Here's the recipe.
8. Fruit Salad with Vanilla Bean in Fresh Kiwi Cups
A fruit salad that comes with an edible kiwi bowl! Check it out here.
9. Rainbow Smoothie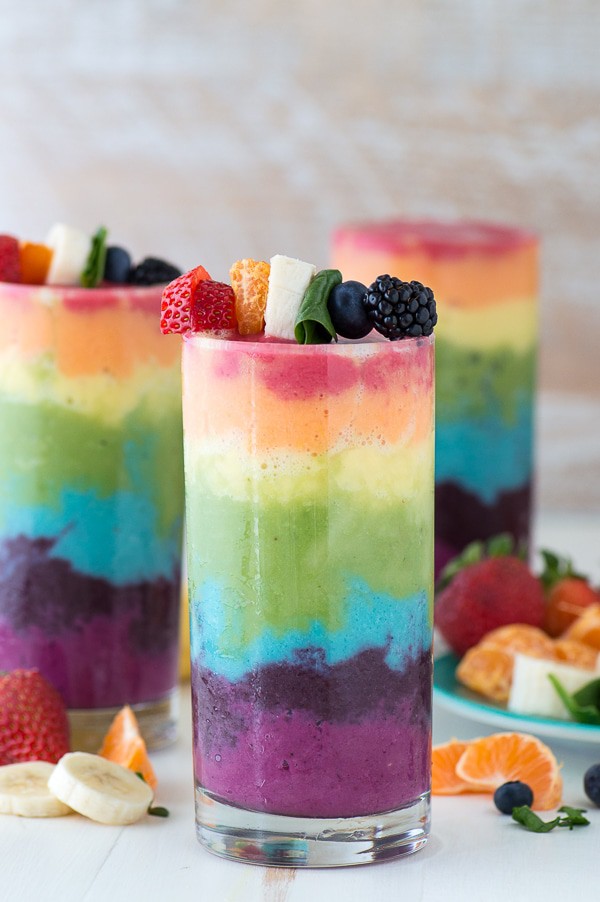 How AMAZING does THIS look?! Read here for the recipe.
10. Simple Cherry Pastry Pies
These handheld pies are a great addition to your kid's lunch box. Find the recipe here.
11. Homemade Fruit Snacks
Adding extracts or vitamin C powder is a great way to make these chewy fruit snacks healthier! Try them here.
12. Fruity Frozen Yogurt Snacks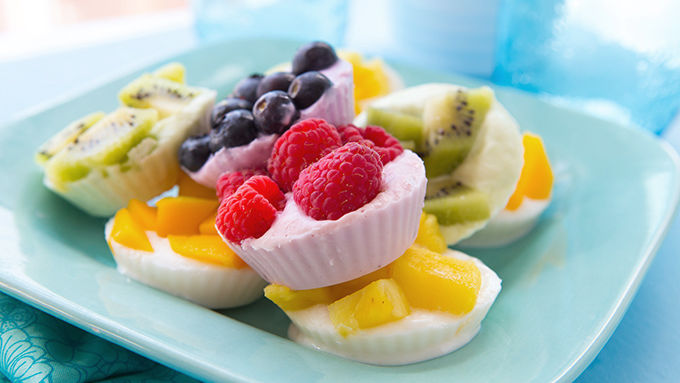 A quick and easy, two-ingredient fro yo recipe to cool you down. See how here.
What do you think of these homemade fruit snacks? Which recipe are you planning to try? Share your experience with us in the comment section below.
Related Posts: 
Don't forget to keep in touch, foodies!
Sign up for our newsletter here!
Also, make sure to follow us on social media: