When it comes to great but stress-free dinners, you can count on these 30-minute meals! Change the way you think about instant meals!
30-Minute Meals For a Hearty and Hassle-Free Dinner
As a foodie and a mom, I place great importance on every meal. I make sure my family gets three satisfying meals (and some snacks) every day. But there are days when I have too many things to do! I realized this could compromise the meals I serve my family—which I wasn't going to let happen. So, I decided to resort to fantastic 30-minute meals! If you want less work without compromising quality, these 30-minute meals are your savior! From savory tapas to delicious pasta, I got it all right here!
1. Indian-Style Steak
Yes, you read it right—steak. Let this Indian-style steak recipe show you the magic of 30-minute meals! If you thought making meat and veggies in half an hour was impossible, think again!
2. Gingery Seared Salmon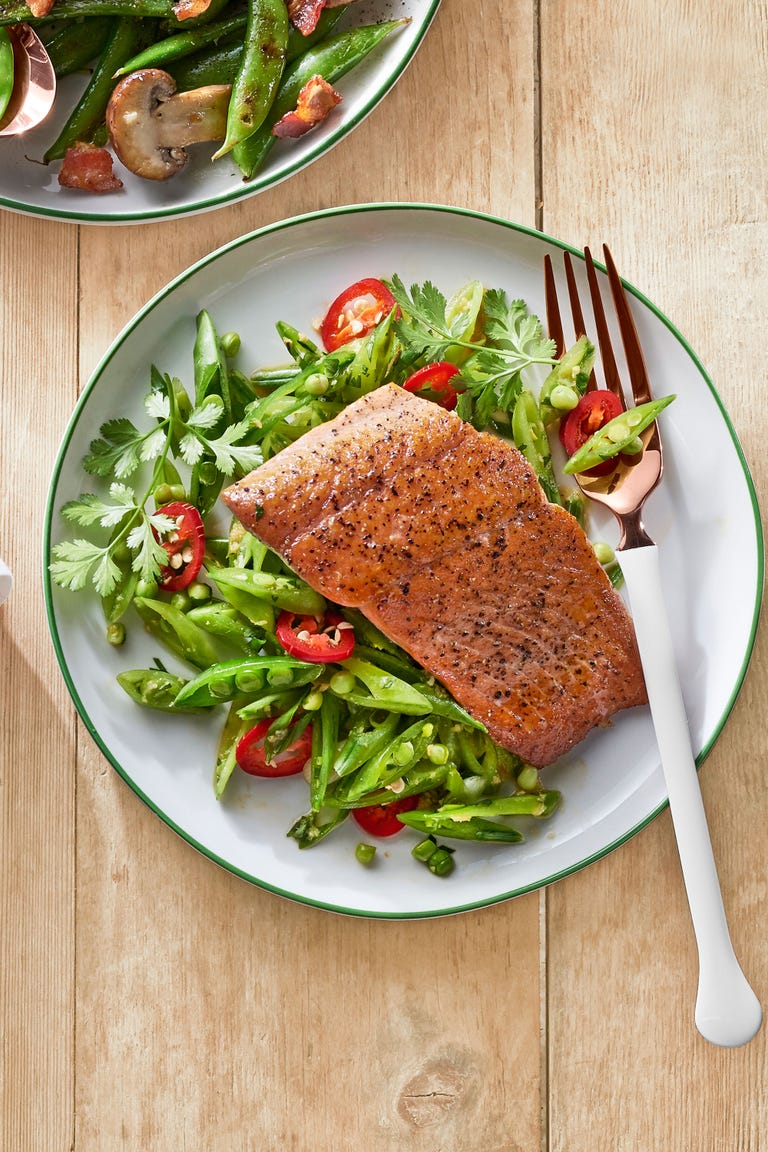 Salmon may be a staple of fancy menus, but very few people know it actually takes so little time to prepare. The key isn't so much in the duration than in the method of cooking. Try this gingery seared salmon recipe to achieve perfection in half an hour!
3. Pork Chops With Mustard Sauce
Of course, there are pork chops in a list of 30-minute meals! They're the best meaty dish if time is of the essence. With this pork chops with mustard sauce recipe, you'll not only be saving time but upgrading a classic dish!
4. Chicken with Peaches and Ginger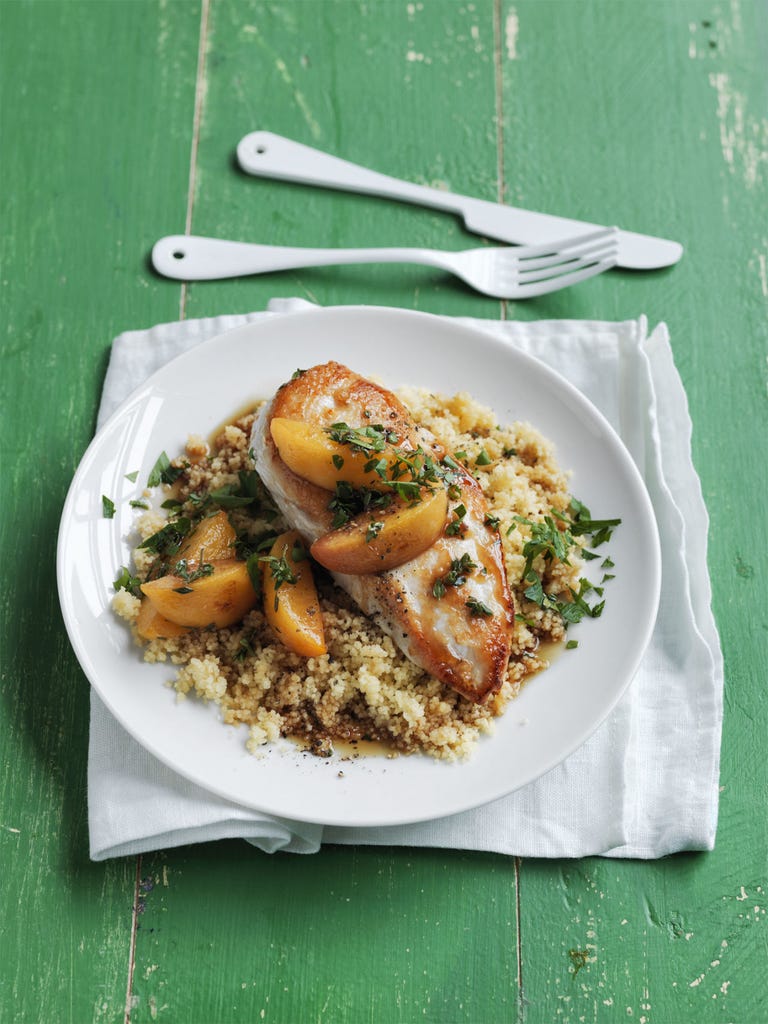 I know the main priority of 30-minute meals is to save time, but where's the fun in that? Why not reinvent a little along the way? This chicken with peaches and ginger recipe will show you what I'm talking about! The contrast between the meat and fruit is marvelous!
5. Smoky Meatball and Vegetable Soup
Is there a hearty meal quicker to prepare than meatballs? I don't think so. Throw them in some vegetable soup and, voila! You've got a smoky meatball vegetable soup for a rich and delicious dinner tonight!
I can just imagine the blend of flavors in here! Mexican Grilled Salmon Salad by @cookingclassy1
👇👇👇https://t.co/V58stc0da1 pic.twitter.com/WWTR4YZVif

— Homemade Recipes (@BestHomeRecipes) January 26, 2017
6. Tapas Feast
We have to thank the Spaniards for inventing an entirely unique way of having a meal. If time is your problem, this tapas feast is the answer! It may not be your typical dinner, but it's unconventional enough to blow your mind!
7. Easy Shrimp And Broccoli Stir Fry
When I think of 30-minute meals, I immediately think stir fry! There's nothing quicker and more flavorful than tossing a bunch of ingredients you love. This shrimp and broccoli stir fry will be the star of your dinner table!
8. Winter Pesto Bucatini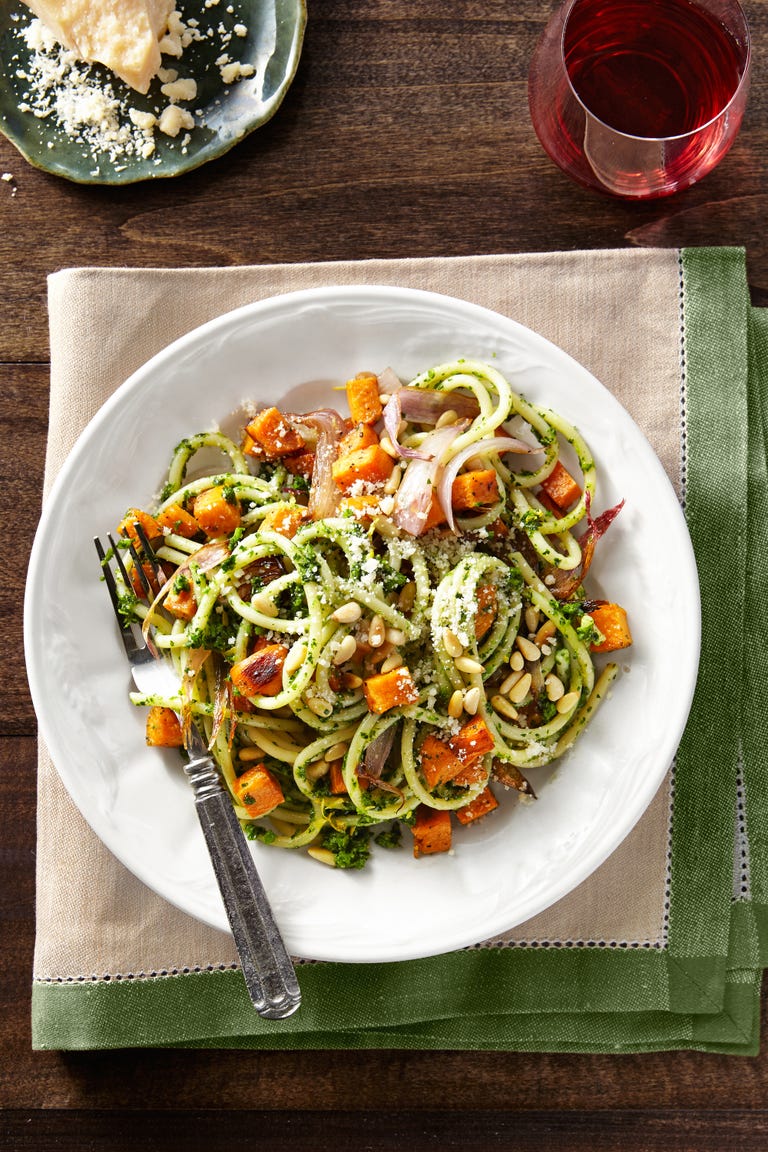 Yes, you can have pasta in just 30 minutes! The key is selecting the right kind of pasta and sauce. This winter pesto Bucatini is the quickest you can get to having a full Italian cuisine experience.
9. Spaghetti With Tomato Cream Sauce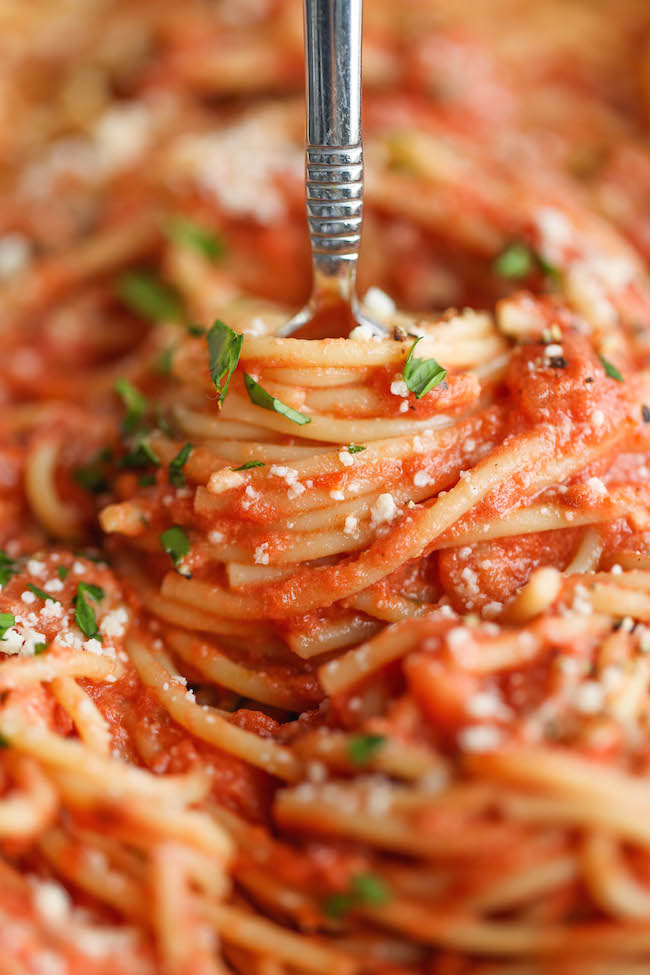 When in doubt (or in a hurry), turn to the classics! You can't go wrong with a simple spaghetti with tomato cream sauce. Whether you have 30 minutes or more, this is a dish worth making every week!
10. Lemon Chicken and Asparagus Foil Packs
Because we are under the pressure of time, we must have some food hacks! This lemon chicken in foil packs will give you gastronomic nirvana in no time!
Watch this video from (Accidentally) Vegan TV for more 30-minute meals:
If you ever find yourself having a stressful day with no energy left to make a great meal, don't fret! These 30-minute meals have your back! Whatever it is your family wants, there's a way to make it happen in half an hour. Now you know how supermoms came to be. They obviously had these 30-minute meals ready! Start mastering these meals now for more relaxing and fulfilling nights!
Want more quick and easy meals? Try this Homemade Chili Recipe! Do you have personal  30-minute recipes you like to share with us? Let us know in the comments section!
Don't forget to keep in touch, foodies!

Also, make sure to follow us on Facebook, Instagram, Pinterest, and Twitter!