Find exciting and tasty jelly beans recipes here. Have fun making cookies, cakes, donuts and more using your favorite candy.
9 Fun And Yummy Jelly Beans Recipes
When a bag full of colorful jelly beans come your way, what do you do? Sure, you can enjoy munching on them by themselves, but why not make a treat out of them? You can grab all those jelly beans and throw them into cupcakes, fudge, donuts and even on popcorn. Give your treats a unique twist by making any one of these jelly beans recipes.
1. Jelly Bean Fudge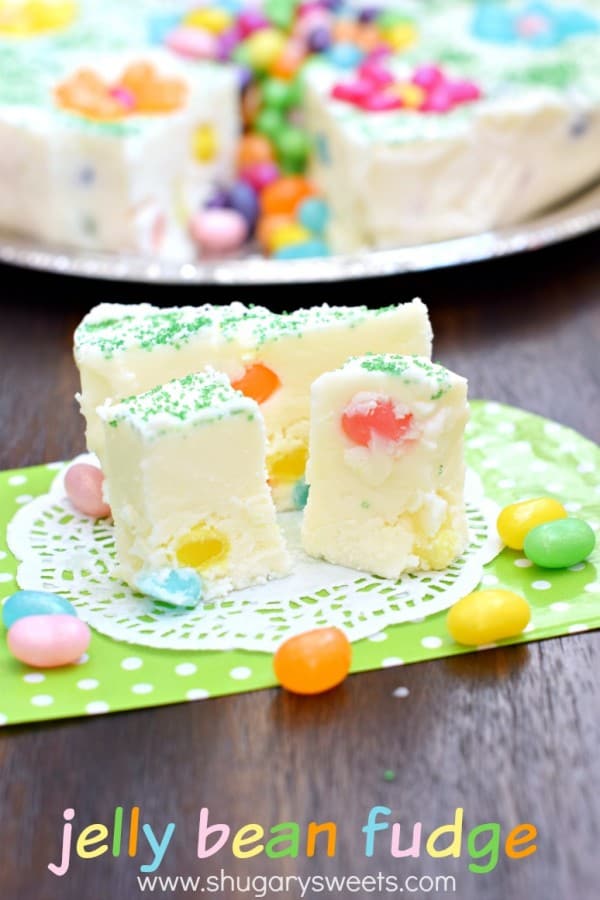 What a gorgeous treat! Here's the recipe.
2. Jelly Bean Popcorn
Who knew that these two would make such a cute couple?! Get the recipe here.
3. 

Jelly Bean Roll-Up Cake
A jelly bean roll-up cake that doubles as an awesome centerpiece for any party. Check it out here.
4. Jelly Bean Cookies
These jelly bean cookies are the cutest thing you'll see today. Try to make them here.
5. Jelly Bean Krispie Treats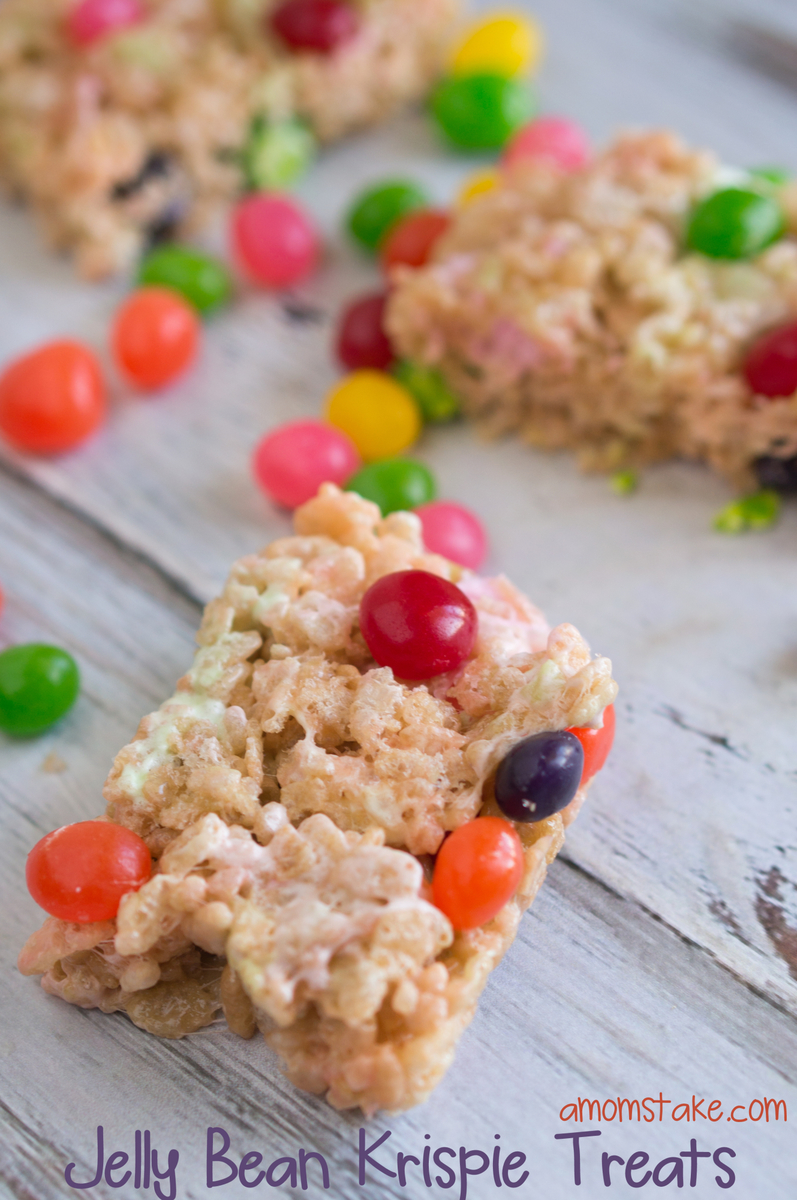 Jelly beans get these Rice Krispies to a whole other level of yumminess. Click here for the recipe.
6. Jelly Belly Jelly Bean Cupcakes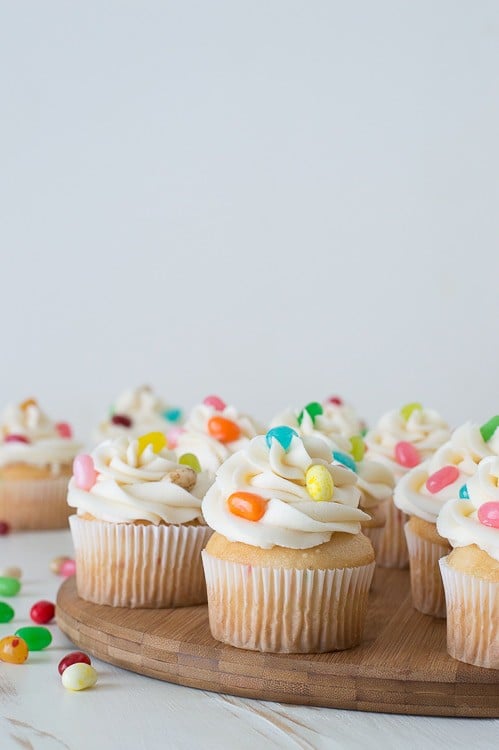 Awesome jelly bean cupcakes! Full recipe.
7. Jelly Bean Donuts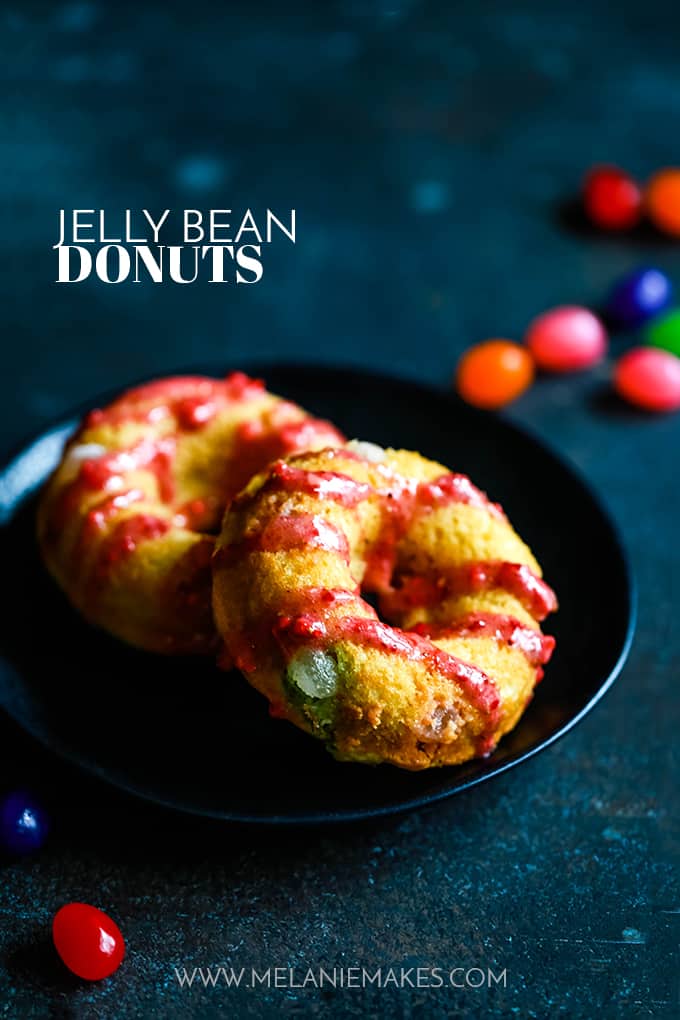 Have fun and enjoy these colorful jelly bean-filled donuts coated with vanilla sugar glaze. They're simple and take less than an hour to make. Grab the recipe here.
8. Marbled Jelly Bean Bark
White chocolate and jelly beans in one amazing candy treat; not only for the young ones, but for grown ups too! Recipe.
9. Jelly Bean Pop-Tarts
These pop tarts make a great surprise, whether it's for a party or for the kiddie's lunchboxes. Get the recipe here.
What do you think of these jelly beans recipes? Which recipe are you planning to try? Share your experience with us in the comment section below.
Related Posts: 
Don't forget to keep in touch, foodies!
Sign up for our newsletter here!
Also, make sure to follow us on social media: