Wondering how to make candy at home? We'll show you with these easy homemade candy recipes that are better than the originals! So the next time a sweet craving strikes, you'll be more than prepared.
15 Homemade Candy Recipes For Your Next Sugar Rush
Homemade candy and sweets are the way of the future! We've rounded up the tastiest and wackiest DIY candy recipes to make for your next movie night, get-together, or whenever you're feeling a little sweet and sassy.
Now you can make even more candy at home with this great Holiday Candy and Chocolate-Making Kit from Grow and Make!
1. Homemade Reese's Chocolate Chip Brownie Bars
This fabulous and delicious candy bar recipe will definitely be your next favorite go-to sweet treat. These Reese's brownie bars are beyond fudgy with the perfect amount of stick-to-your-mouth peanut butter. Have a glass of milk on hand because you're sure going to need it.
2. Delicious Crispy Candy Bars Recipe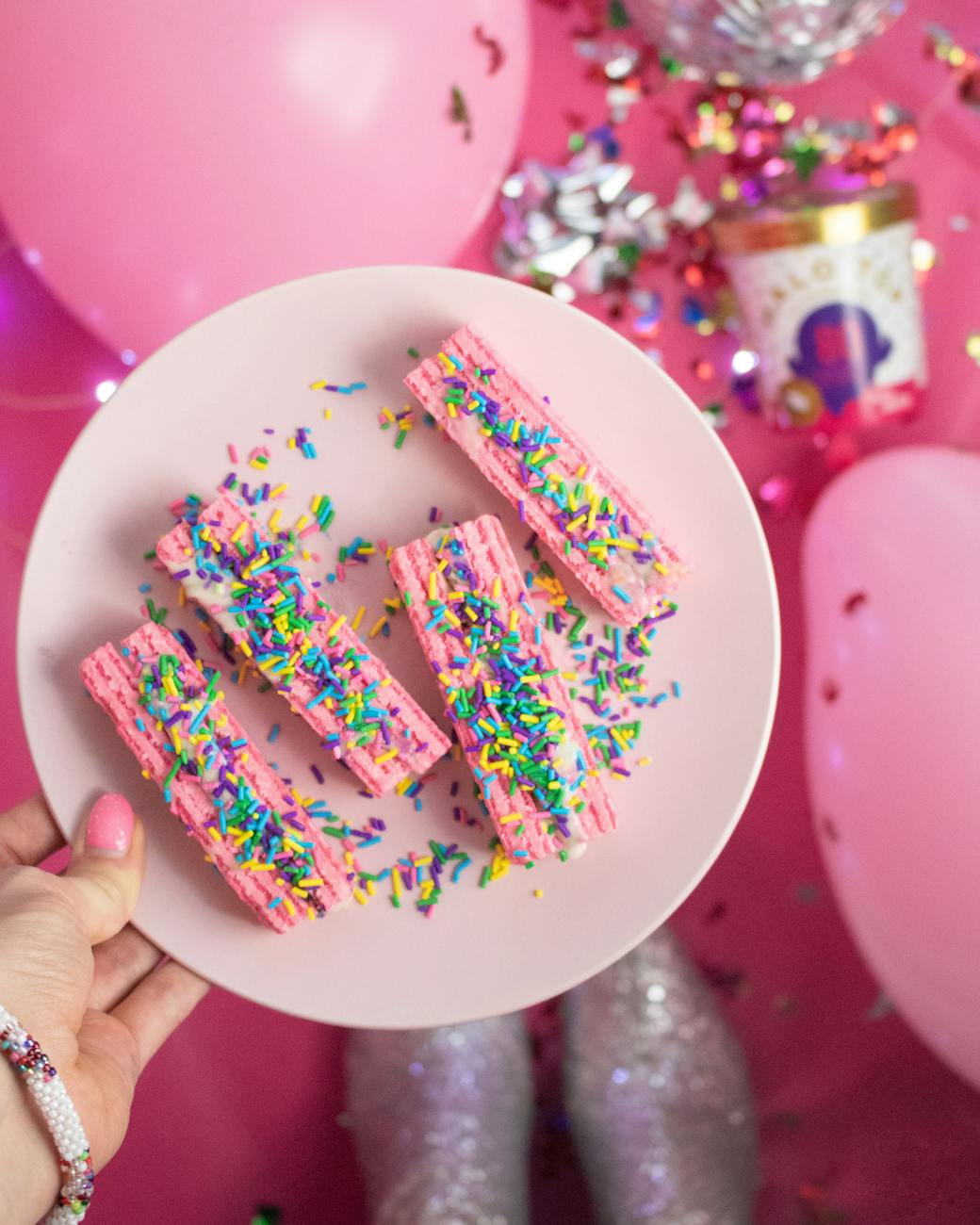 Who needs a Take 5 candy bar when you have this recipe?! We're getting lost in the layers alone; imagine how this thing tastes?!
3. Homemade Peeps Bars That'll Blow Your Mind
We did say we put together some wacky recipes, didn't we? And these peep brownie bars are about as wacky and colorful as they come!
4. DIY Vegan Heath Bars
The name says it all! This vegan-friendly candy bar recipe is everything you've ever wanted – sweet, healthy, and oh so nummy.
5. Copycat Almond Joy Candy Bars Recipe
Almond Joys are the ultimate classic candy, so it's always great to find a recipe that does the original justice like this one! Some might argue that this recipe is even better than the original. We'll let you be the judge!
6. Fried Delicious Candy Bars
What other desserts (aside from shaved ice and ice cream) screams "Summer" like this deep-fried candy bar recipe? With these little treats, you won't need to wait hours in line at your state fair. (But then again, isn't that half the fun?)
7. Healthy Dark Chocolate and Salted Caramel Copycat "Twix" Bars
These sweet bars are layered with a gooey, sweet salted caramel sauce and then dipped in rick, dark chocolate; I repeat, DARK chocolate is used in this recipe, making it a dessert fit for the gods.
8. Homemade Peanut Butter and Candy Bar Recipe
We love the way this looks, tastes, and feels in our hands and mouth. Peanut butter balances the sweetness from the candy chunks, creating a dessert that's perfect for you and everyone else!
9. DIY Holiday Candy Bar Pretzel Bites
Let's break this recipe down: pretzels stuffed with mini chocolate bars and then dipped in a vanilla candy coating. Yup, we lost it too. This is an easy Christmas candy recipe that's too good to wait for, so "test try" them out and make them now!
10. Far Out M&M and Oreo Cookie Bars
How completely radical and awesome is this easy homemade candy bar? Oreo's and M&M's come together to create a bar that's filled with surprises in every bite.
11. Copycat Payday Candy Bars Recipe
If you love Paydays, this is the recipe for you! The closest we've come across to tasting like the real thing, this is definitely a candy recipe to make and share.
12. Homemade Butterfingers Bar Recipe

We fell in love with the Recipe Boy the second we landed on his blog. I mean, it's a 10-year-old boy (now 14) making amazing food? How could we not love him? This homemade sweets recipe is so easy and quick to prepare; all you need are three ingredients and 20 minutes, tops. And trust us, these bars are way better than the ones you buy from the store.
13. Better-Than-The-Original DIY Twix Bars
These bars are the perfect balance of sweet and salty. Not to be confused for the originals, this copycat candy recipe is a modern take on a classic chocolate bar.
14. Easy Copycat Kit Kat Bites
I personally love Kit Kats, so of course I went gaga over these fancy little bites. They really are the perfect size to satisfy a spontaneous sweet craving (you know, the ones that occur most weeknights at around 9 PM.)
15. DIY Snickers Brownie Bites That Are Too Good To Be True
Whoa, whoa, whoa, hold the phone. Snickers brownie bites? Uh, yes, please! These little guys are packed with fudgy brownies, peanut butter nougat, rich caramel, salty peanuts, and smothered in a smooth milk chocolate coating. So yeah, they're basically the best homemade candies to ever exist.
Oh no, did we open up a can of raging, sweet-toothed worms? Guess you have no choice but to make more sweets! Don't miss out on these Awesome Desserts for Dad and the Family and Rocky Road Recipes That'll Make Your Day!
Up Next: 15 Easy & Healthy Vitamix Recipes | Homemade Recipes
Don't forget to keep in touch, foodies!

Also, make sure to follow us on Facebook, Instagram, Pinterest, and Twitter!