Move over spinach. There's a reason why kale is the most popular green today.
10 Kale Recipes That Will Spice Up Your Life
As one of the most popular nutritional powerhouses out there, kale has made its way into our lives one way or another.
Its versatility allows us to put it into practically anything we eat.
Whether you want it as part of your main dish, tossed it into your side salad, or even blended into your smoothie, we've got a handful of delicious kale recipes that you'll be sure to enjoy for your next meal.
Believe it or not, you can whip yourself up a hearty bowl of kale soup with kielbasa, diced tomatoes and chickpeas…in just 15 minutes!
Store bought kale chips can get a bit pricey, so why not try your hand at making your own? Smothered in a dressing made of cashew nuts, lemon juice, garlic and sunflower seeds, these kale chips aren't just cheaper—they also taste better.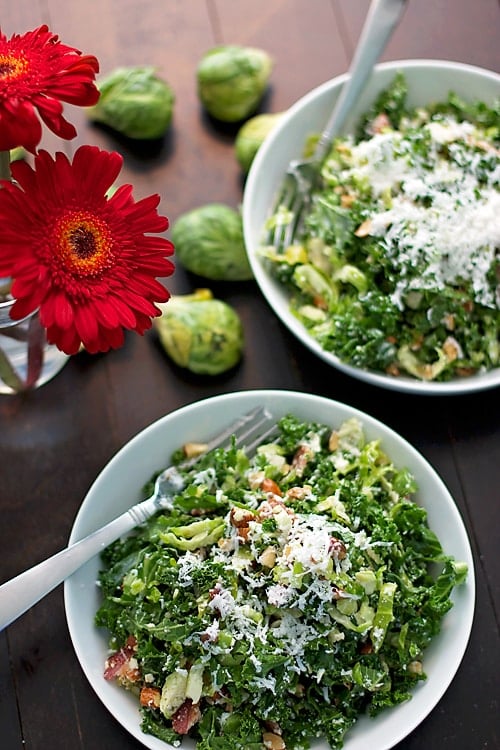 A healthy and light salad with a homemade dressing that comes with the only three ingredients you ever need: greens, bacon, and cheese.
Apple and banana flavors mask the vegetable flavor in this healthy & refreshing smoothie. Cleanse time!
New school meets old school with this kale-infused Caesar salad. Add roasted hazelnuts, homemade croutons and a soft-boiled egg and you've got yourself one heck of a plate.
Combine gnocchi with healthy kale and homemade sausage for a simple—and delicious—weeknight dinner.
Perfect as a light dinner, this kale salad comes packed with everything from crisp apples and dried tart cherries to crunchy celery and toasted walnuts.
Kale chips, completely smothered in roasted garlic and rich parmesan, all swirled inside of a buttery homemade egg bread. Can it get any more mouthwatering?
Yes, this is another kale chip recipe—except this one is for all the spicy-lovers out there.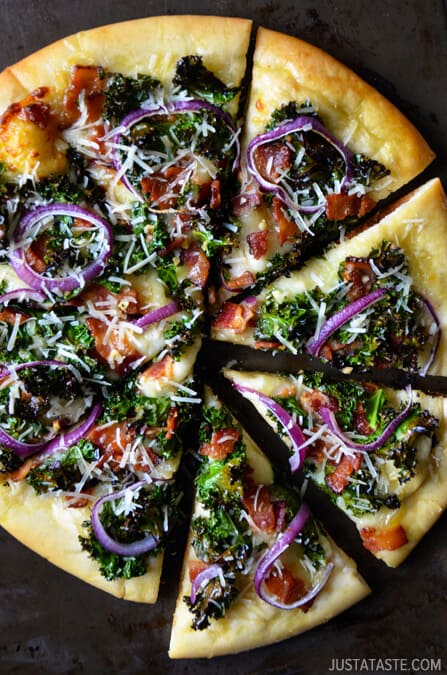 Crispy kale leaves, tossed in bacon fat, with mozzarella piled high on the ultimate homemade pizza.
That's all folks.
Did you enjoy our list of our homemade kale recipes? Let us know in the comments section below what you thought of our homemade kale recipes. Do you have a favorite homemade kale recipes that's been in your family for ages? Share it with us and we'll give it a shot. We love making quick and easy recipes that you can make right from the comfort of your home.