You must take a look at these vegan Thanksgiving recipes! With these awesome and creative recipes, you'll discover a healthier route to cooking holiday dinners!
Vegan Thanksgiving Recipes That Are Not Boring
Who says vegan food won't be great during the holiday? Vegan dishes are actually delicious, too, you know. Even if you're not vegan, we're sure there are times when you want to give yourself a break from meat, even if it means you have to skip it on Thanksgiving. This is exactly why we have come up with this list of vegan Thanksgiving recipes! We want to show you good and healthy Thanksgiving dishes to choose from. From side dish to main course and appetizers to desserts, these vegan Thanksgiving recipes are festive, fuss-free, and packed with holiday flavors you truly love.
1. Mini Vegan Pumpkin Pie Cheesecakes
Pumpkin cheesecake might not surprise you but this plant-based version will surprisingly be a delight to you and your guests on Thanksgiving. These vegan pumpkin pie cheesecakes by The Glowing Fridge are made of smooth and creamy pumpkin filling, which is poured over an easy-to-make pecan crust.
2. Vegan Thanksgiving Power Bowl
This lovely creation from Feasting on Fruit has everything you need for a delicious and healthy meal on Thanksgiving. Helpings of cranberry sauce, vegetable stuffing, lentils, baked sweet potato, and baby greens are artfully thrown together in a bowl, giving you this colorful heap of vegan goodness.
3. Cranberry Tart
If you're planning on a healthy tart recipe on Thanksgiving, you should consider trying this recipe by Holy Cow Vegan. In a nutshell, this is a wonderful Thanksgiving dessert, super tasty but not too tricky to make at all! Its earthy and nutty, and the tangy flavor will speak straight to your soul.
Fall is here and we've got 10 fruits and veggies that are in season! https://t.co/mLHC6jPNVl

— Homemade Recipes (@BestHomeRecipes) October 5, 2017
4. Maple Pecan Hasselback Butternut Squash
Here's a simple Hasselback butternut squash for Thanksgiving. This easy-peasy dish from Seasons and Suppers will look extra fabulous and festive on your Thanksgiving dinner table. To make this, just need butternut squash, maple syrup, butter, dried thyme leaves, fresh thyme sprigs, and pecans.
5. Vegan Pumpkin Pasta Sauce with Wild Mushrooms
A bowl of pasta becomes much healthier when it has this homemade vegan pumpkin sauce, along with a decent amount of sauteed wild mushrooms, garlic, and herbs. Check out this Cilantro and Citronella recipe and learn how to make this creamy and savory dish of vegan pasta!
6. Cinnamon Baked Pears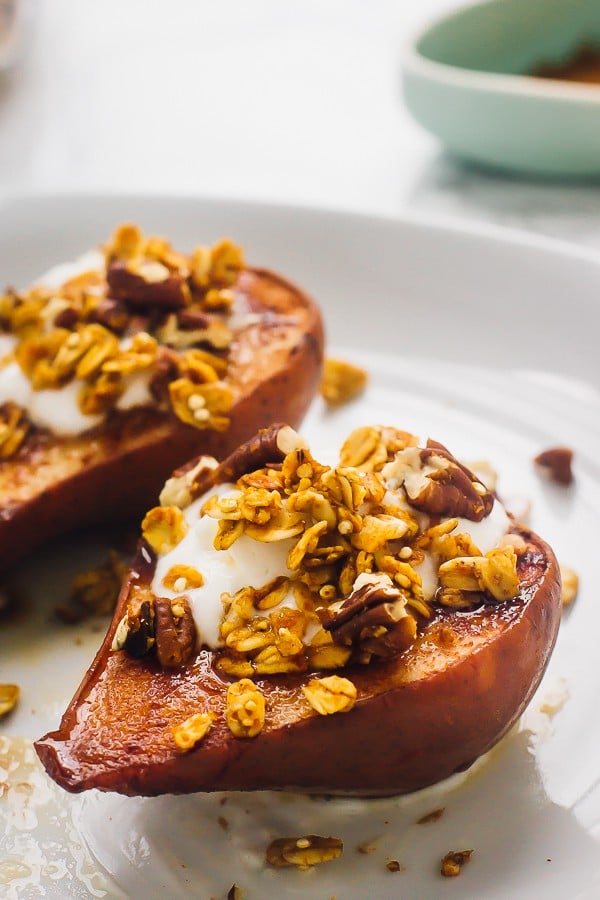 Many people love the fall season because of the bountiful fruit harvest, like pears and apples. And just who doesn't love pears and apples, right? You can snack on them as is, or you can 'spice' them up and serve them on Christmas or Thanksgiving, just like these cinnamon baked pears by Jessica in the Kitchen.
7. Thai Pumpkin Soup with Coconut Milk
What could be more comforting than a big bowl of rich and velvety soup on a chilly evening? This Thai pumpkin soup with coconut milk from Delicious Everyday is vibrant, tasty, and so aromatic you won't be able to resist digging in.
8. Vegan Roasted Garlic and Herb Dinner Rolls
On Thanksgiving, enjoy a dinner roll that is far from the one you usually have. These savory roasted garlic and herb dinner rolls from My California Roots are great sides to add to your menu. They're tastier and way, way better simply because they contain fewer calories.
9. Tofurky Roast
Tofurky is a great meat substitute to the usual Thanksgiving turkey. The magic of this I Love Vegan tofurky is created with just a few ingredients and seasoning. Your tofurky can be as flavorful as the real thing, or actually better than that!
10. Vegan Sweet Potato and Lentil Shepherd's Pie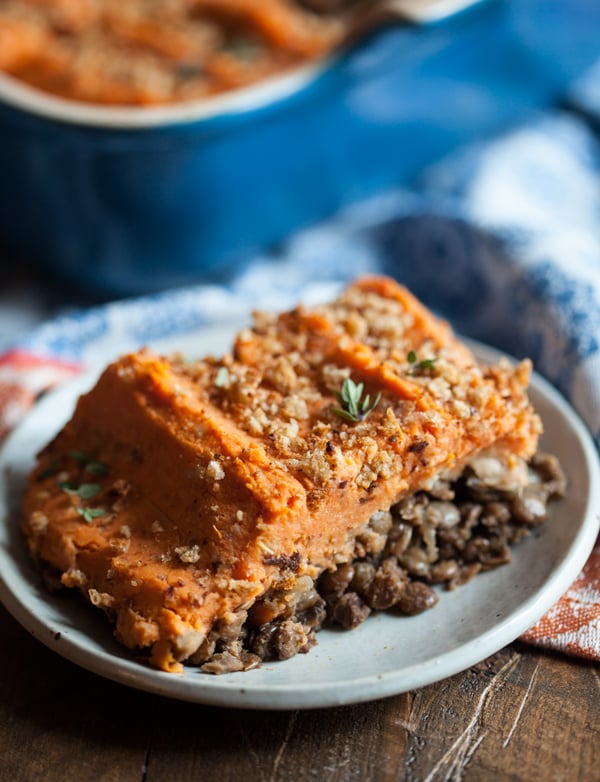 This vegan sweet potato and lentil shepherd's pie by The Full Helping may take a bit of time to come together. But it's worth especially when you know it'll come out so hearty and satisfying. It's a meatless twist on the classic shepherd's pie, subbing the beef with well-seasoned mushroom and lentils.
11. Sugar-Free Stuffed Baked Apples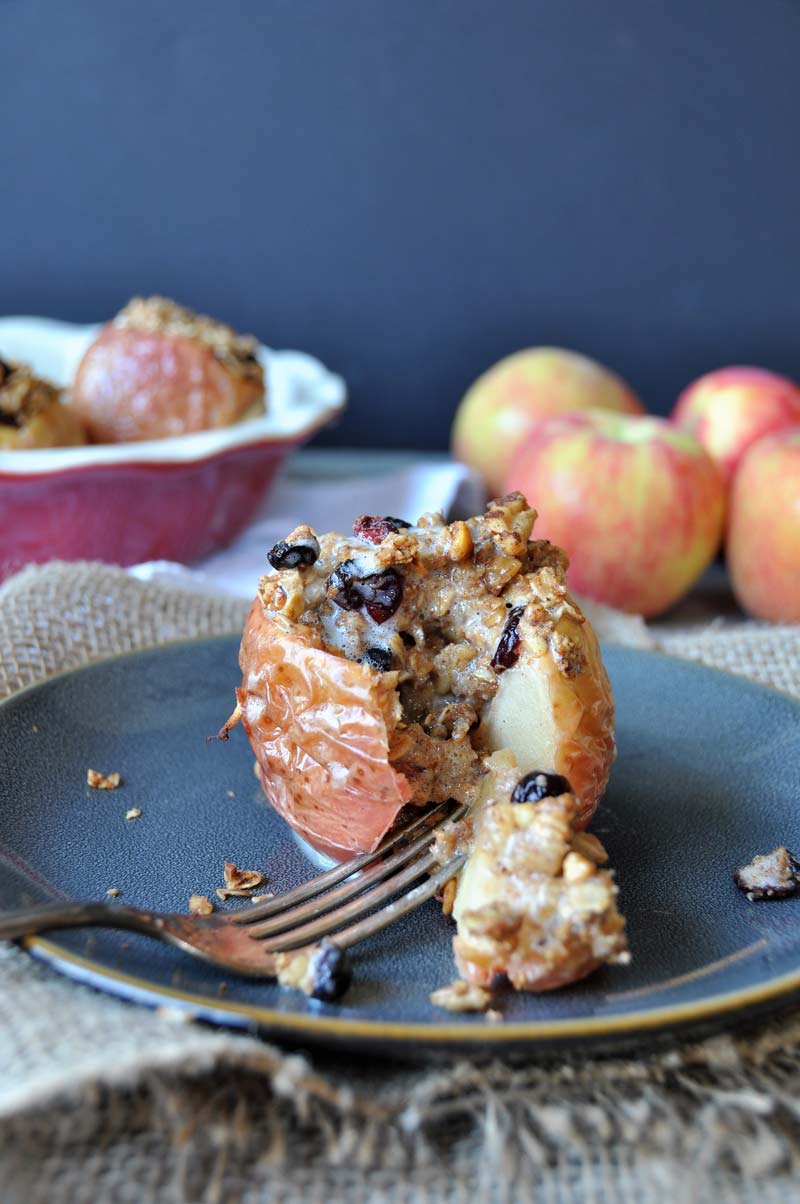 Bring out the best in your apples with this dessert recipe by Veganosity. These sugar-free baked apples are stuffed with oats, walnuts, cranberries or raisins then baked to absolute perfection!
12. Buttermilk Biscuits and Country Gravy
[instagram url=https://www.instagram.com/p/BEc9I2xIOKF/ hidecaption=true width=625]
Two things we love seeing on our plates on Thanksgiving dinner—you know, aside from all the other things—are fluffy biscuits slathered with savory gravy. With this buttermilk biscuits and country gravy recipe by The Simple Veganista, you can make both of them, the healthier way, anytime you want.
13. Chipotle Black Bean and Sweet Potato Chili
Sweet potatoes, as you know, are a staple of a Thanksgiving menu, so check out this Connoisseurus Veg recipe and learn another vegan way to cook 'em. The chipotle peppers, black beans, and sweet potatoes, simmered in spicy tomato sauce are filling enough to serve as the main course for Thanksgiving dinner. Make this and you'll be glad to have a little bit of spice on a chilly autumn night.
14. Pumpkin Pie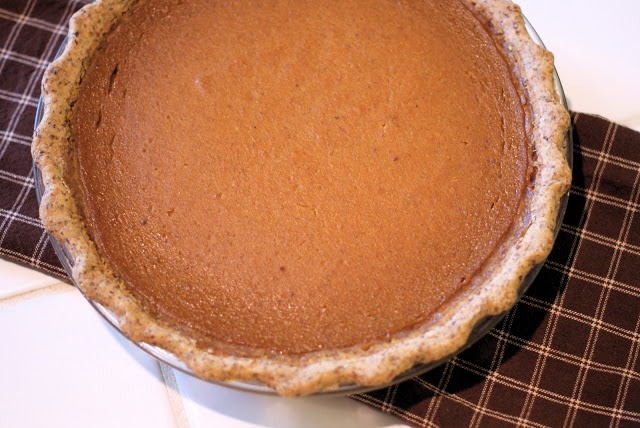 You have surely noticed by now that you can make vegan versions of almost any dish out there. And of course, there's a vegan pumpkin pie for you to enjoy on your all-vegan Thanksgiving dinner. There's no way could miss making the most important and popular dessert of the holiday with this wonderful pumpkin pie recipe by Sarah Bakes Gluten Free.
15. Roasted Garlic and Olive Oil Mashed Potatoes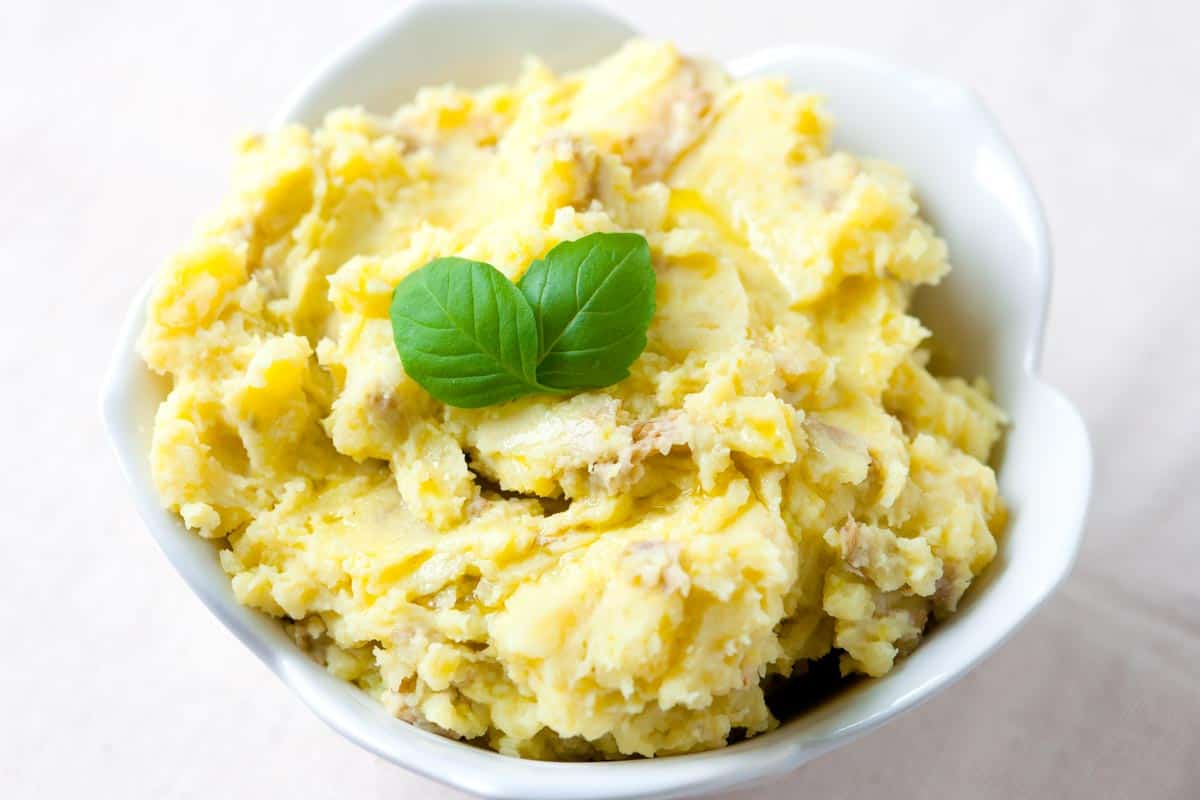 Inspired Taste's vegan version of mashed potatoes might just be better than the traditional one. With just roasted garlic, olive oil, salt, and pepper, the mashed Yukon potatoes are made as fluffy and delicious as they can be. Find out just how good these mashed potatoes are by making them yourself on Thanksgiving!
16. Classic Chickpea Vegan Meatloaf
Meatless "meatloaf" for the win! This vegan meatloaf by Connoisseurus Veg is made with chickpeas and canned panko breadcrumbs, seasoned with garlic, tamari, and vegan Worcestershire sauce, among others. The flavors don't just stop there because the meatloaf is topped with this savory maple glaze.
17. Pumpkin and Sage Risotto
Level up your risotto dish with pumpkin, sage, white wine, and lemon! This risotto recipe by the One Ingredient Chef is far from being basic—vegan risotto may seem simple but it's more elevated than you think and definitely deserves a place on your table for Thanksgiving.
18. Sweet Potato Split
Have you ever heard of sweet potato split? It's an awesome spin on your favorite banana split. This decadent dessert by Feasting on Fruit is made with nutritious baked sweet potato, split in half and filled with scoops of delightful blueberry and chocolate banana ice cream plus fruits, nuts and caramel sauce toppings. Yum!
19. Apple Crisp
Easy and quick to make, this apple cranberry crisp from Well Plated by Erin will be a big hit at your holiday feast. It's definitely not short of flavor as it is well spiced with cinnamon, ginger, and nutmeg, among others.
Learn more delicious vegan Thanksgiving recipes in this video by Nina & Randa:
There you have it! We hope you love our list of vegan Thanksgiving recipes. Remember, this holiday is for everyone. Whether you're a meat lover or a passionate plant-based eater, you're entitled to enjoy mouthfuls of delicious Thanksgiving food. Don't forget to check out more Thanksgiving recipes on our site!
What do you think of these vegan Thanksgiving recipes? Which recipe are you planning to try? Share your experience with us in the comments section below.
Up Next: 15 Homemade Mashed Potatoes | Homemade Recipes
Don't forget to keep in touch, foodies!

Also, make sure to follow us on Facebook, Instagram, Pinterest, and Twitter!
Editor's Note – This post was originally published in November 2016 and has been updated for quality and relevancy.