Aside from greens and dinner rolls, these delicious homemade mashed potatoes are the perfect complement to your main course!
Homemade Mashed Potatoes You Can Savor Everyday
Can you think of a better side dish and comfort food than a warm bowl of buttery and fluffy mashed potatoes? Mashed potatoes hit the spot for the perfect sides not only during Thanksgiving Day, Christmas, or New Year's Day, but also any time of the year. A simple mashed potato recipe calls for potatoes, milk, butter, salt, and pepper. Easy peasy, right? You can also sneak in some veggies like spinach or carrots into your mashed potato dish, and still maintain its delightfulness. You may have your family's classic mashed potato recipe, but you'll surely be happy to discover more recipes for homemade mashed potatoes on this list!
1. Butternut Squash Mashed Potatoes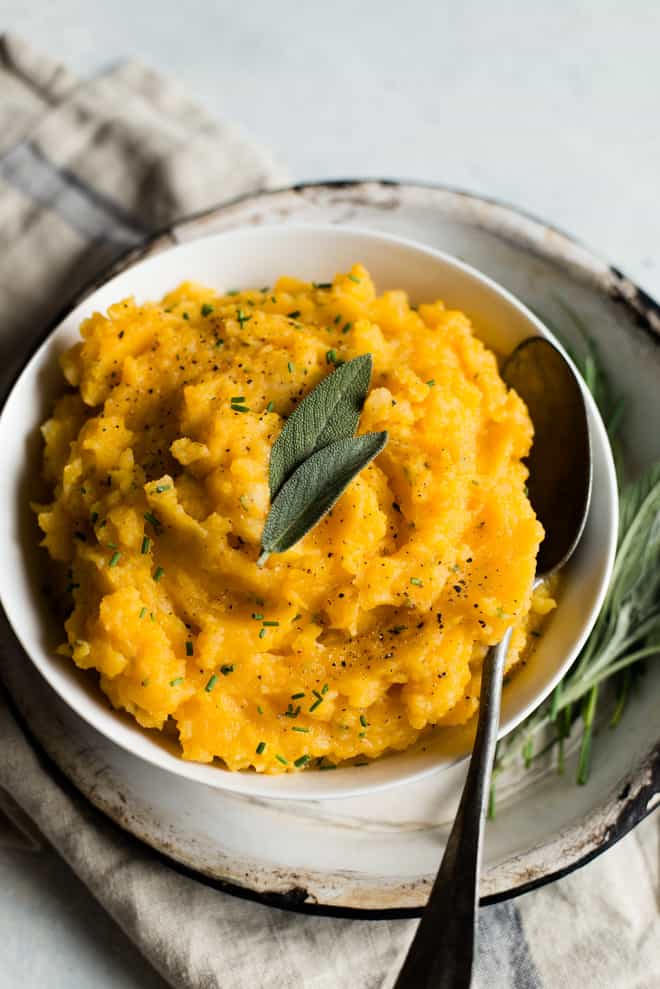 Add a twist to a classic holiday side dish with this easy butternut squash mashed potato recipe. Mix butternut squash with your favorite mashed potato recipe to give it a nice, sweet taste and a bright color that will pop on your table.
2. Boston Market Copycat Loaded Mashed Potatoes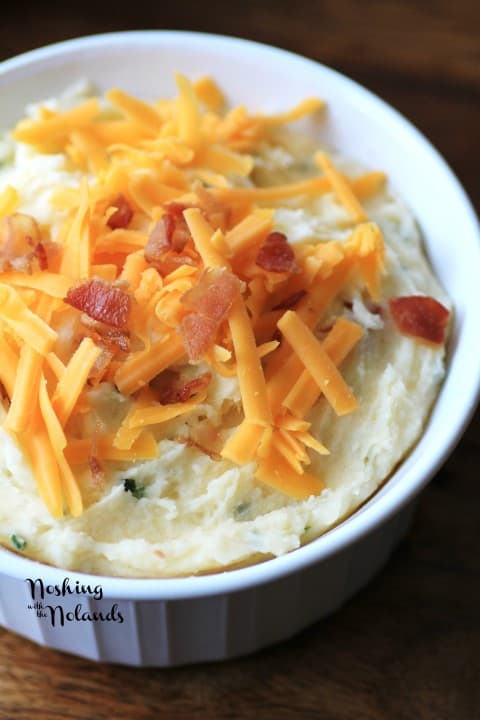 You can't go wrong with the cheesiness and creaminess of this copycat loaded mashed potato recipe which you can prepare easily in just a few minutes. This mashed potato recipe is made even better with a dollop of sour cream and the sharp bite of cheddar cheese.
3. Loaded Mashed Potato Cakes
This is actually an ideal way to use up leftover mashed potatoes, but after trying this recipe, you won't be waiting for leftovers before making these flavorful loaded mashed potato cakes for the entire family. It's a new way to serve and enjoy mashed potatoes.
4. Tex-Mex Mashed Potatoes
Give your mashed potatoes some Tex-Mex flavor and make them more fun to eat. This Tex-Mex mashed potatoes recipe is completely gluten-free, yet chock-full of amazing flavors you're sure to enjoy!
5. Garlic Ranch Mashed Potatoes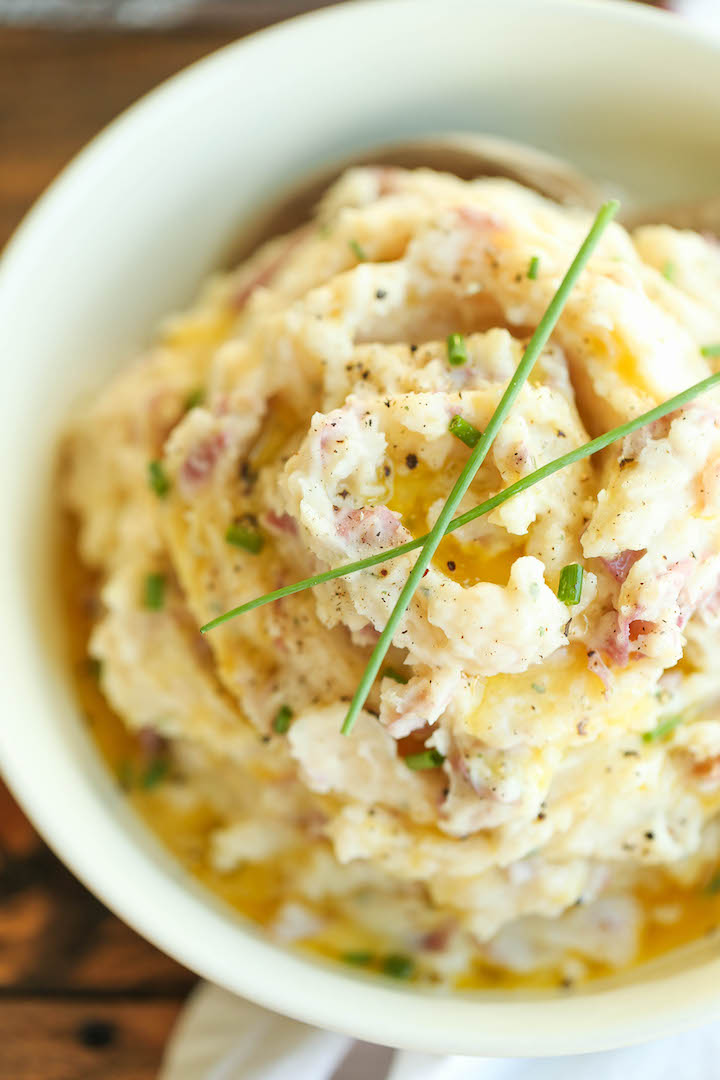 This is a simple mashed potato recipe with fresh garlic, ranch seasoning, and salad dressing, a little bit of pepper and butter, plus chopped fresh chives on top. It's a foolproof recipe to try during the holiday season.
🎄⛄❄️ How to keep yourself warm this #Christmas evening: Cheesy French Onion Soup! #FinallyFriday
👉https://t.co/vL0I7Clb5Z pic.twitter.com/MUxCLtVIYB

— Homemade Recipes (@BestHomeRecipes) December 23, 2016
6. Fried Mashed Potatoes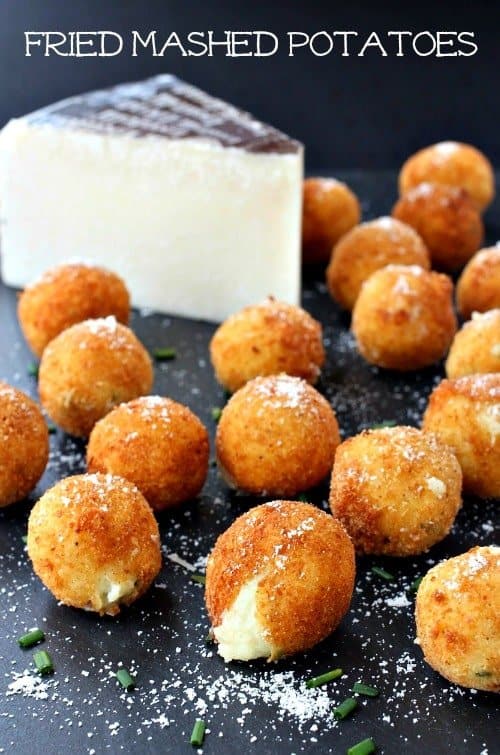 Fried mashed potato balls for the win! You don't need a spoon for these tasty fried mashed potatoes. These are perfect for everyone, especially for your kid's little hands.
7. Black Pepper and Herb Mashed Potatoes
All you need are a few minutes for this delicious mashed potato recipe! By adding some freshly-cracked black pepper and a mixture of fresh herbs to your mashed potato dish, you're bringing mashed potatoes to a whole new level of deliciousness!
8. Thai Red Coconut Curry Mashed Potatoes
Give your family a unique mashed potato experience with this Thai red coconut curry mashed potatoes recipe. It's a pure Thai cuisine experience and an extraordinarily flavorful version of your favorite holiday side dish. Its red curry sauce is simple to make, with just red curry paste, brown sugar, coconut milk, and peanut oil.
9. Spinach Mashed Potatoes
This is a delicious and nutritious mashed potato recipe, thanks to spinach. If you find it hard to let the kids eat greens, these spinach mashed potatoes are the best way to sneak some into their plates without them noticing.
10. Loaded Mashed Potato Bake
Loaded mashed potatoes are everything you could want from mashed potatoes and more! With added ingredients like bacon, green onion, fresh parsley, and crumbled cheese, you'll enjoy the most flavorful mashed potato you could ever taste!
11. Vegan Slow Cooker Mashed Potatoes with Garlic & Chives
This is a delicious and dreamy mashed potato dish despite being vegan and dairy-free. It's a real comfort food, but healthier and way lighter than the classic recipe your grandma used to cook!
12. Mashed Potato Puffs
These mashed potato puffs are crispy on the outside and super soft and creamy on the inside. Just mix your favorite mashed potato with cheese, sour cream, egg, and chives, and you'll have these scrumptious puffs for snack time, lunch, or dinner.
13. Blue Cheese Mashed Potatoes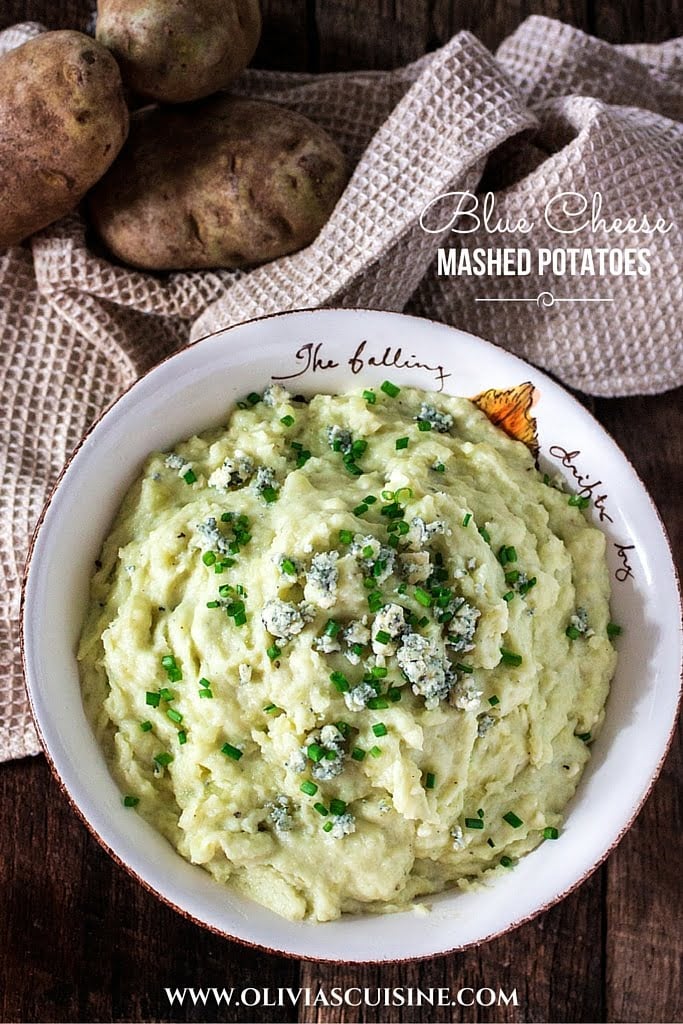 Add chives and crumbled blue cheese for a more refined and restaurant-quality mashed potato recipe. It's a little different and exotic, but trying this recipe is absolutely worth it!
14. Cheesy Stuffed Mashed Potatoes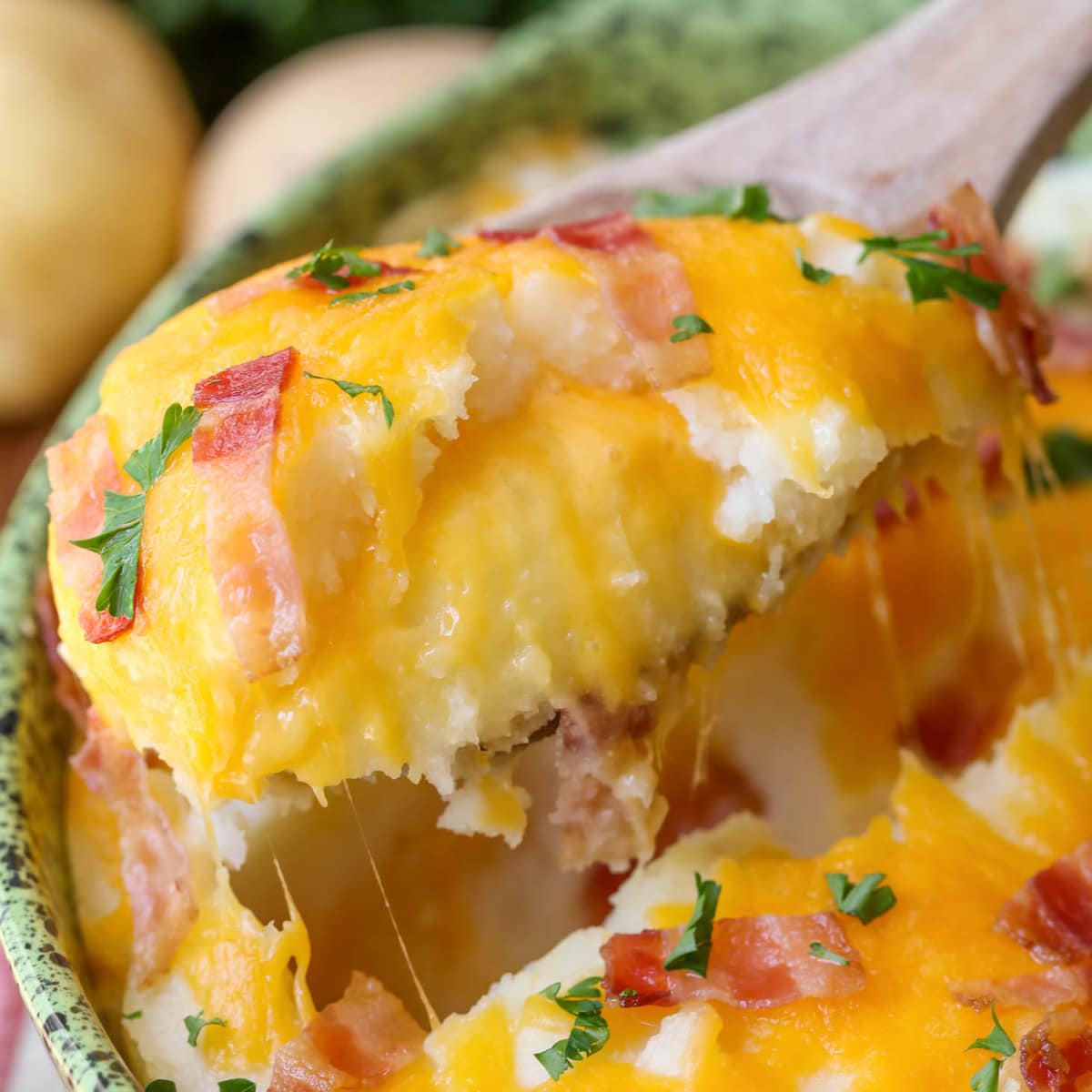 If you're planning to cook a creamy and cheesy side dish for your family, then these cheesy stuffed mashed potatoes will quickly become a favorite! Everything's better with bacon and cheese (lots of cheese), right?
15. Mascarpone Mashed Potatoes with Sage Browned Butter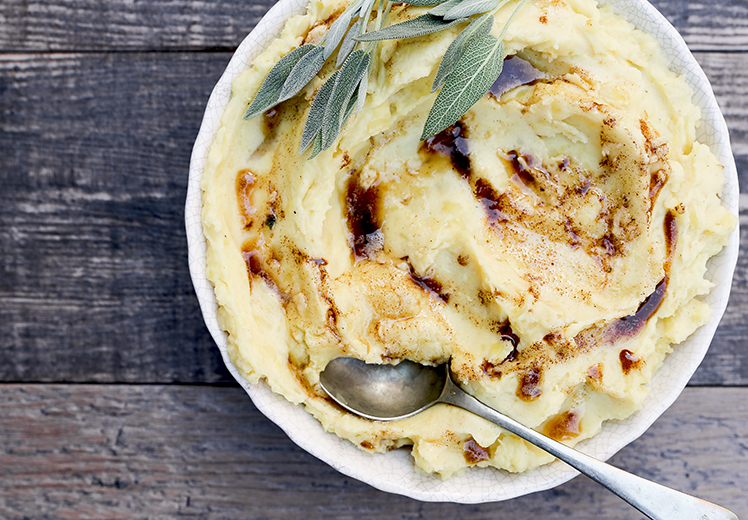 Looking for a festive and delicious side dish recipe to complete your buffet table? Here's a simple yet gourmet mashed potato recipe to get your fancy on this weekend! Mascarpone cheese takes a basic recipe over the top and the sage browned butter makes the flavor even richer!
Watch this video from Mahalo by Miranda Valentine and learn the basic way of cooking mashed potatoes:
Nothing quite beats a spoonful of warm and savory mashed potatoes next to a slice of turkey and some dinner rolls on holidays. If your passion for mashed potatoes runs hot, you're open to discovering new ways to make them even more satisfying. This list has the most celebration-worthy recipes for homemade mashed potatoes, make sure to try them when the mood strikes!
Which homemade mashed potatoes among these recipes are your favorites? Share your thoughts with us in the comments section below
Up Next: 17 Thanksgiving Pasta Recipes | Homemade Recipes
Don't forget to keep in touch, foodies!
Also, make sure to follow us on Facebook, Instagram, Pinterest, and Twitter!
Editor's Note – This post was originally published in January 2016 and has been updated for quality and relevancy.