Forget about the grease and enjoy these delicious and healthy baked fries cooked to absolute crisp perfection…straight in the oven.
12 Healthy Baked Fries Recipes For National French Fry Day
Who doesn't love fries, right?! For as long as we can remember, they've been a staple of the American diet along with burgers, pizza and hot dogs. While fries are great, imagine them without all of the grease and calories? Well, let's make our dreams come true. Instead of negating ourselves of a delicious treat because of a diet, these healthy baked fries recipes can come through in the clutch. Straightforward recipes that you can easily make at home!
1. Crispy Baked Avocado Fries
Crispy on the outside and smooth and creamy on the inside. Get the recipe here.
2. Crispy Oven Baked Sweet Potato Fries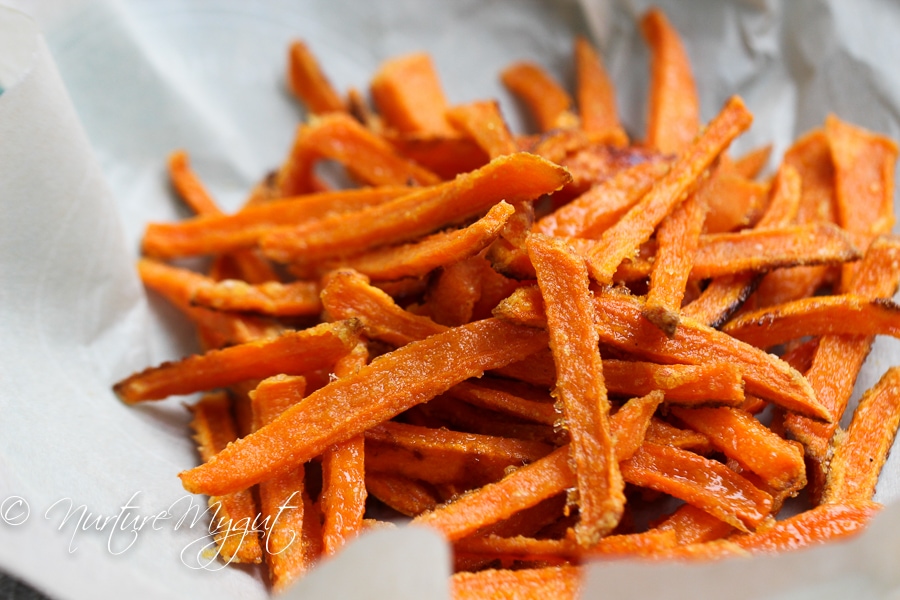 Even the pickiest eaters will enjoy these savory and sweet potato fries. Click here for the recipe.
3. Baked Asparagus Fries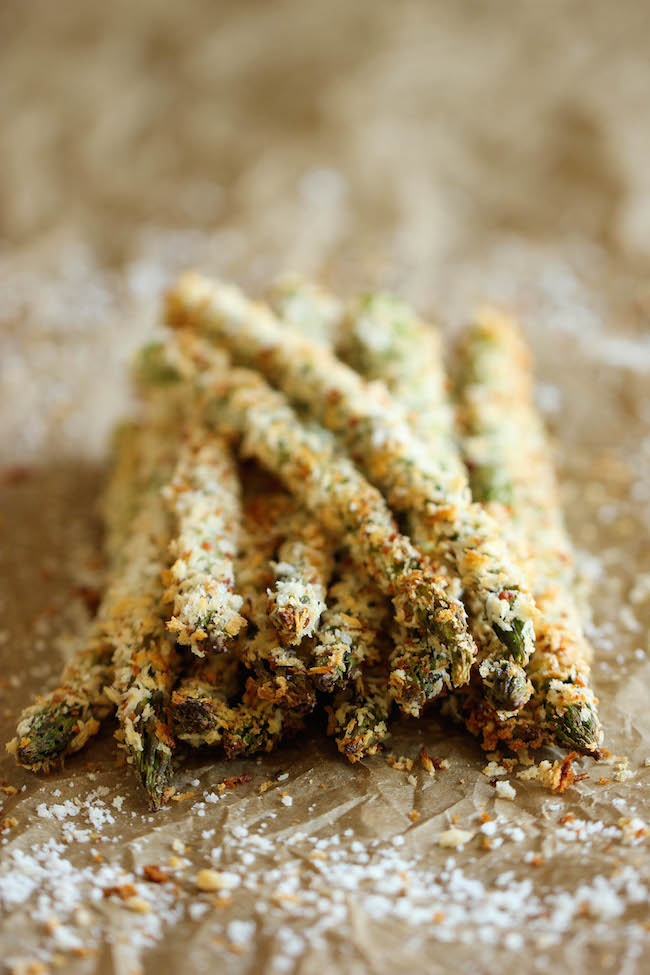 When you ran out of potatoes, asparagus will do the trick! Here's the recipe.
4. Baked Garlic Parmesan Potato Wedges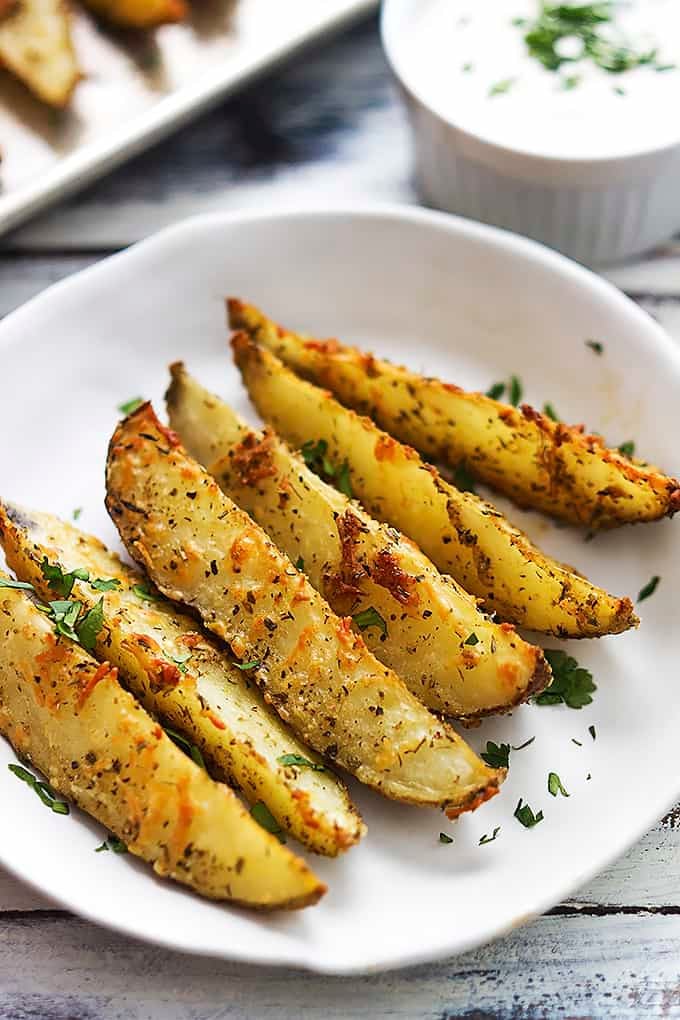 Baked potato wedges made even tastier with garlic and parmesan. Full recipe.
5. 

Baked Polenta Fries With Garlic Aioli
Baked fries made with cornmeal mixed with butter, thyme, parmesan and some incredible seasoning. These are easy to make and taste as good as the fried version. Recipe.
6. Baked Zucchini Fries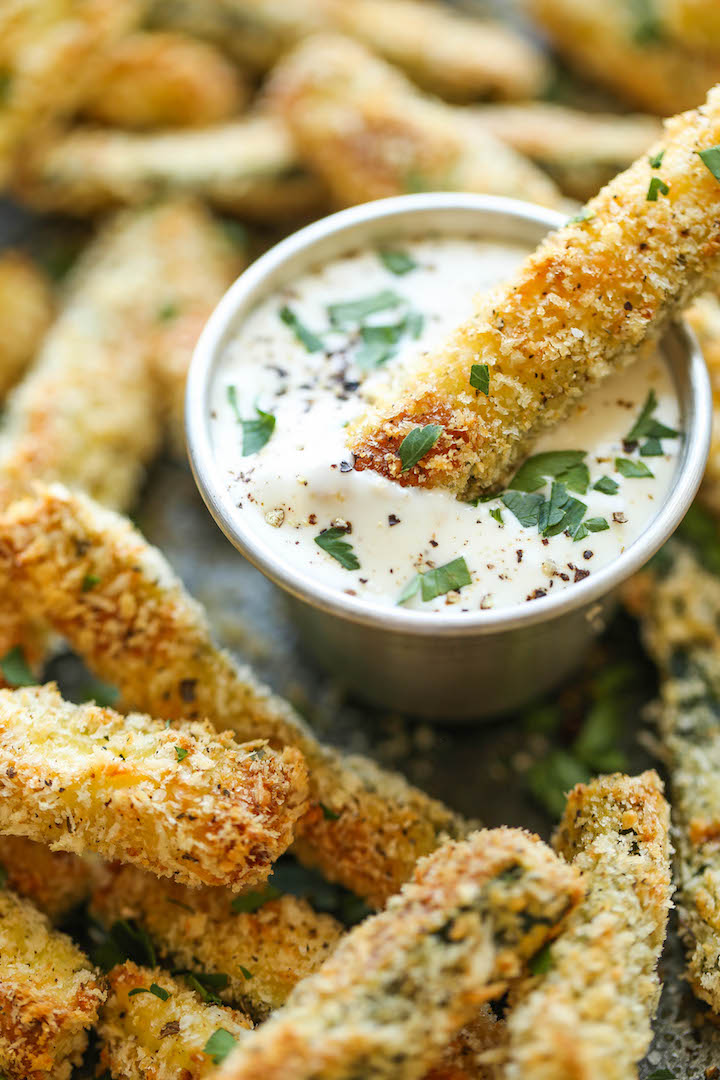 A guilt-free fries recipe that pairs perfectly with ranch, garlic aioli and marinara. Check it out here.
7. Baked Parmesan Pumpkin Fries
The sweet taste of pumpkin blends perfectly with parmesan creating a healthy and very addicting fries recipe. Read here.
8. Crispy Baked Green Bean Fries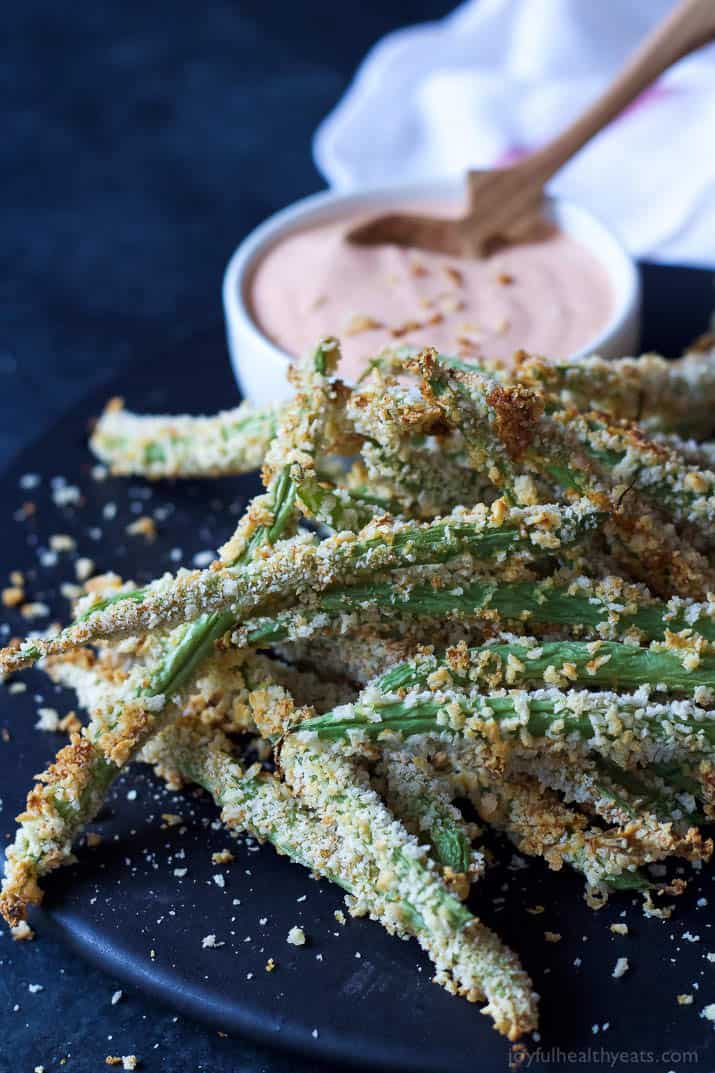 You only need 15 minutes for this snack! See how here.
9. Baked Parmesan Carrot Fries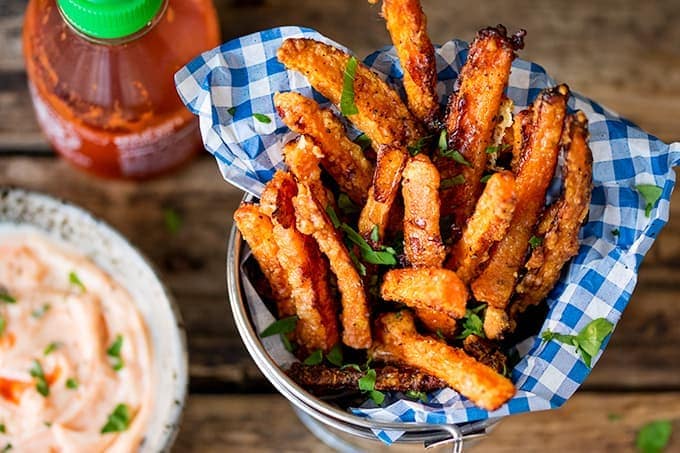 A healthy alternative to french fries, these baked carrot fries are just AWESOME. Get the recipe here.
10. Baked Tofu Fries
Here's another way to enjoy tofu. Very pleasing and savory! Full recipe.
11. Parmesan Butternut Squash Fries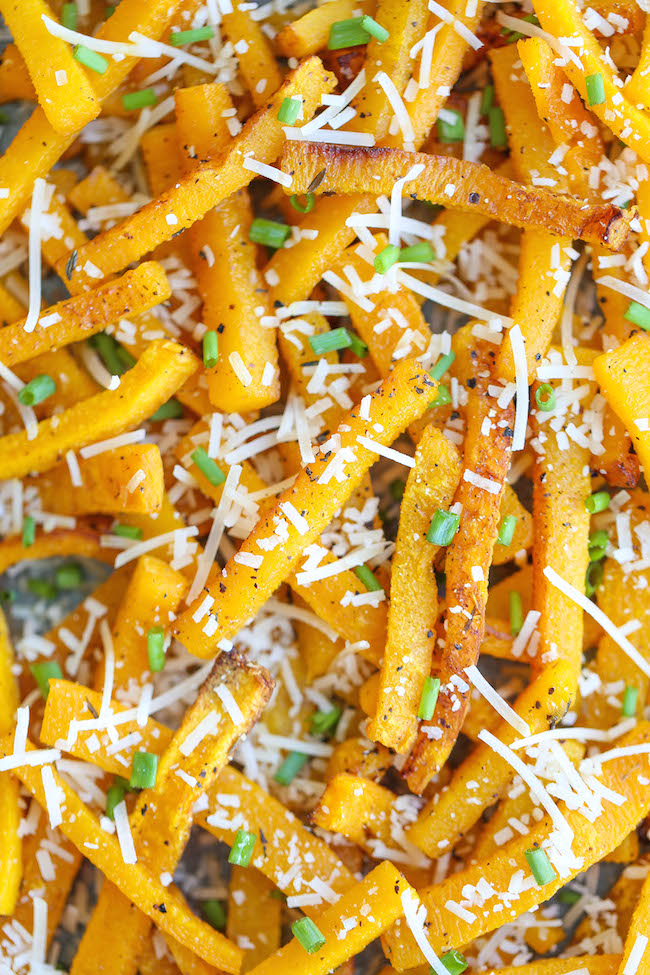 You won't even notice that these fries are actually healthy. Find the recipe here.
12. Baked Plantain Fries
Add baked plantains to your diet. Check it out here.
What do you think of these baked fries recipes? Which recipe are you planning to try? Share your experience with us in the comment section below.
Related Posts: 
Don't forget to keep in touch, foodies!
Sign up for our newsletter here!
Also, make sure to follow us on social media: