Simple, tasty and nutritious beet recipes that will change your mind about the unpopular vegetable.
12 Beet Recipes
A Dozen Healthy Recipes That Will Change Your Mind About Beets
When you think beets, you probably don't automatically water at the mouth. Aside from the bloody red/purple color, the sweet earthy flavor isn't one that's universally loved. If we're being completely honest I personally didn't enjoy the taste, but that's only because I had never tried beets with ingredients that complimented it well.
Since beets are such a super food, packed with vitamins, minerals and fiber, I thought, "Why not give it another shot?!". Since beets are particularly difficult cook with, we scoured the internet for the best and most delicious recipes that include beets in them. We've narrowed it down to a dozen healthy beet recipes, all of which you can find below.
Check 'em out!
1. Roasted Beet Hummus
This vegan, gluten-free roasted beet hummus is jam-packed with nutritious and lovely flavors. It's a healthy way to enjoy snacks anytime of the day. Pair it perfectly with your favorite veggies and crackers. Recipe here.
2. Roasted Beets with Balsamic Glaze
A bowlful of roasted beets with orange zest and balsamic glaze. Check it out here.
3. 5-Ingredient Red Velvet Fudge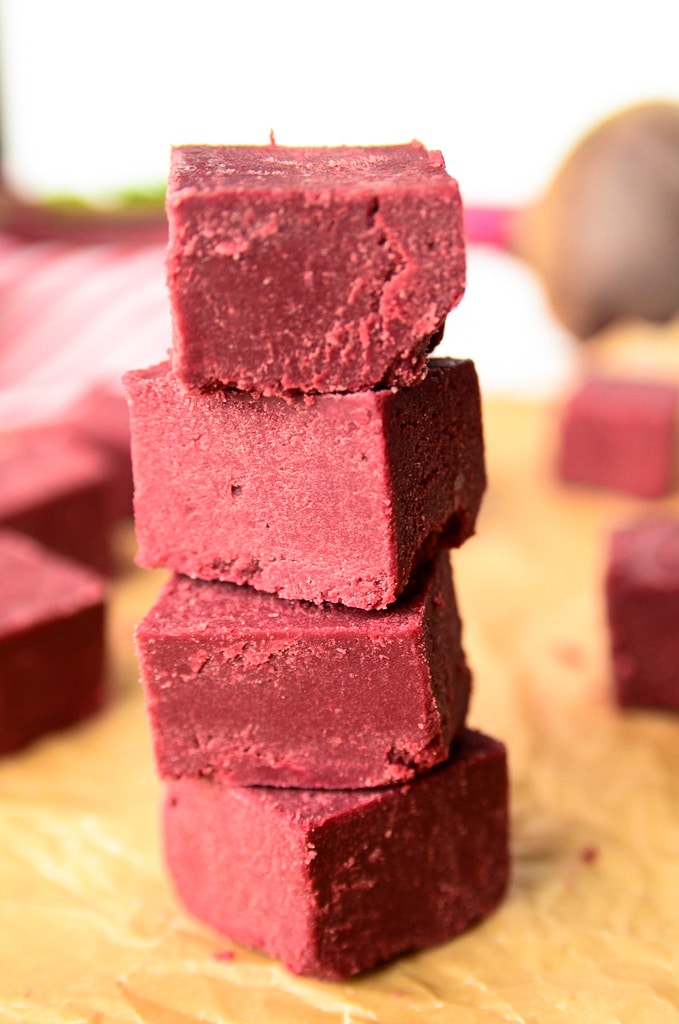 Yes, beets can be used to prepare an irresistibly delicious red velvet fudge. Get the recipe here.
4. Oven Baked Beet Chips
Why buy unhealthy chips if you can easily make these light, freshly flavored oven baked beet chips at home?! Recipe here.
5. Dark Chocolate Beet Cupcakes with POM Blueberry Glaze
Beets are so versatile that you can even make cupcakes from them! Thanks to a sweet glaze made from pomegranate and blueberries, these cupcakes are incredibly mouth-watering! Here's the recipe.
6. Slow Cooker Beet Chili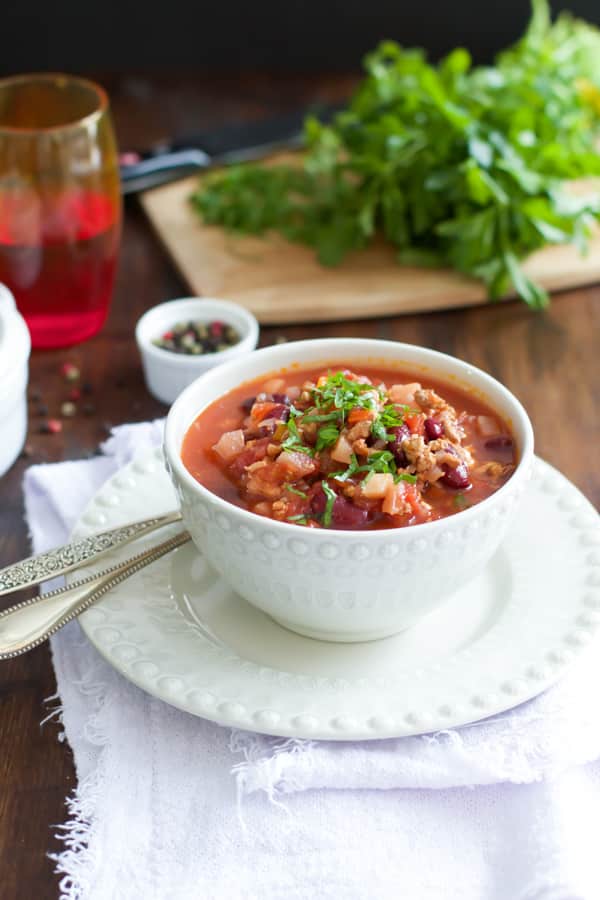 Enjoy the brilliant fusion of sweetness you can get from beets and the spicy flavors from the chili in this recipe Grab the recipe here.
7. Beet Bread with Cream Cheese and Dill Swirl
A gorgeous beet bread with a dill-spiked cream cheese swirl. Bread just doesn't get any better looking! See how you can make it here.
8. Beetroot Raspberry Popsicles
Give yourself a refreshing and cooling popsicle treat made from beets and raspberries. Recipe.
9. Beet Gazpacho
Experience a velvety and rich gazpacho recipe filled with beets, diced avocados, crunchy cucumbers, onions and fresh dill. Get the recipe here.
10. Colorful Beet Salad with Carrot, Quinoa & Spinach
A salad made from super foods like carrots, quinoa, spinach, edamame, avocados and beets. Keeping your body fit and healthy has never been this easy. Full recipe.
11. Honey and Beet Frozen Yogurt
Wow! How pretty does this honey and beet frozen yogurt look?! Recipe.
12. Roasted Beets and Beet Greens with Goat Cheese Crostini
A perfect way to include vitamins, fiber and minerals in your diet! Enjoy a lovely plate of this salad, bursting with fresh and earthy flavors. Grab the recipe here.
Not a fan of beets? This healthy smoothie recipe will help change your mind. This is such a creative mixture of simple ingredients – fruits and veggies.
Fun Fact: The Beet Detox Smoothie is a favorite of weighted clothing enthusiast Ben Breda. He recommends bringing one of these along next time you're breaking a sweat in your weighted vest!
Learn everything you need to know about beets and some incredible tips on how to prepare them with this informative video from Clean & Delicious:
What do you think of these beet recipes? Which recipe are you planning to try? Share your experience with us in the comment section below.
Related Posts: 
Don't forget to keep in touch, foodies!
Sign up for our newsletter here!
Also, make sure to follow us on social media too: