A collection of easy vegetable recipes! With these recipes, you're not only enjoying your meal but you're also enjoying your life to the fullest!
Easy Vegetable Recipes To Live A Healthier Life Today
There are a lot of ways to make veggies flavorful and incredibly good. That's why eating vegetables are now as pleasurable as eating your favorite desserts. This roundup is a great place to find the tasty and easy vegetable recipes anyone can prepare at home. If you're not on a strict vegetarian diet, at least you have one good vegetable dish to enjoy with your family.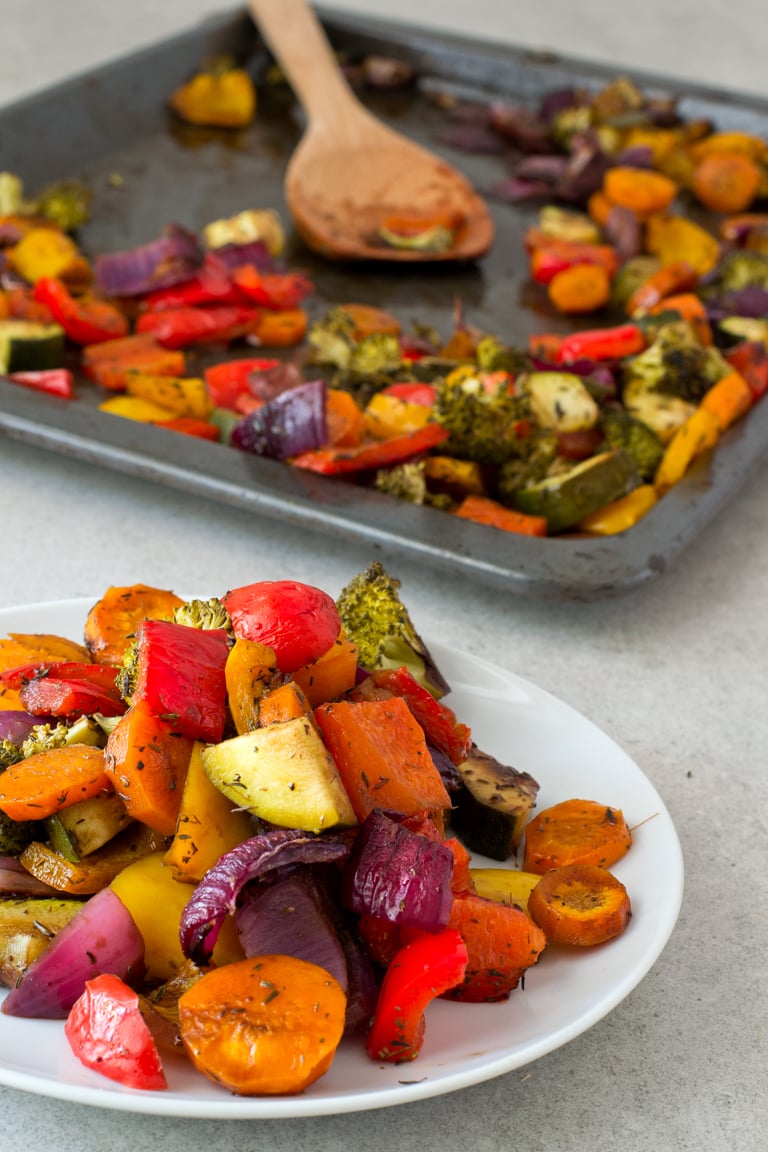 Let's start your vegetable craze with a lot of amazing roasted vegetable recipes included in this list. These recipes are delish, super healthy, and effortlessly festive. Don't wait for the weather to get cold and try any of these roasted vegetable recipes anytime your mind, heart, and tummy say so.
Discover more delicious ways to enjoy zucchini at home. Check out this wonderful collection of healthy zucchini recipes and learn how to cook zucchini lasagna rolls, zucchini pies, grilled zucchini Caprese, zucchini "meatballs", and more!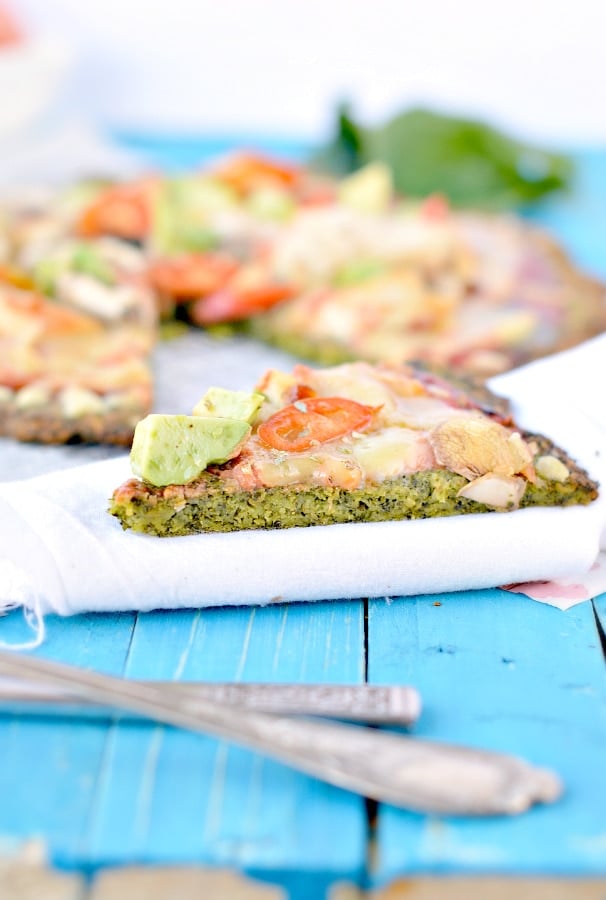 Being healthy doesn't mean you're going to eat boring dishes. These kale recipes are fun and healthy, and they will make you enjoy your healthy meals even more.
Grilling vegetables will enhance their flavor and make them taste even better with a nice smoky flavor. This collection includes a dozen of grilled vegetable recipes such as grilled blooming onion, grilled cauliflower steaks, grilled sweet potatoes, and more. These recipes will make you forget grilled meat!
Baked asparagus makes the perfect sides for any main dish like steaks, grilled chicken, scallops, and more. Give this easy recipe a try and learn the proper and best way to bake fresh asparagus at home.
If you're into healthy comforting #soup, this #recipe is exactly the right one for you!https://t.co/0T4AiCBG8O pic.twitter.com/2yQImzMAVx

— Homemade Recipes (@BestHomeRecipes) February 16, 2017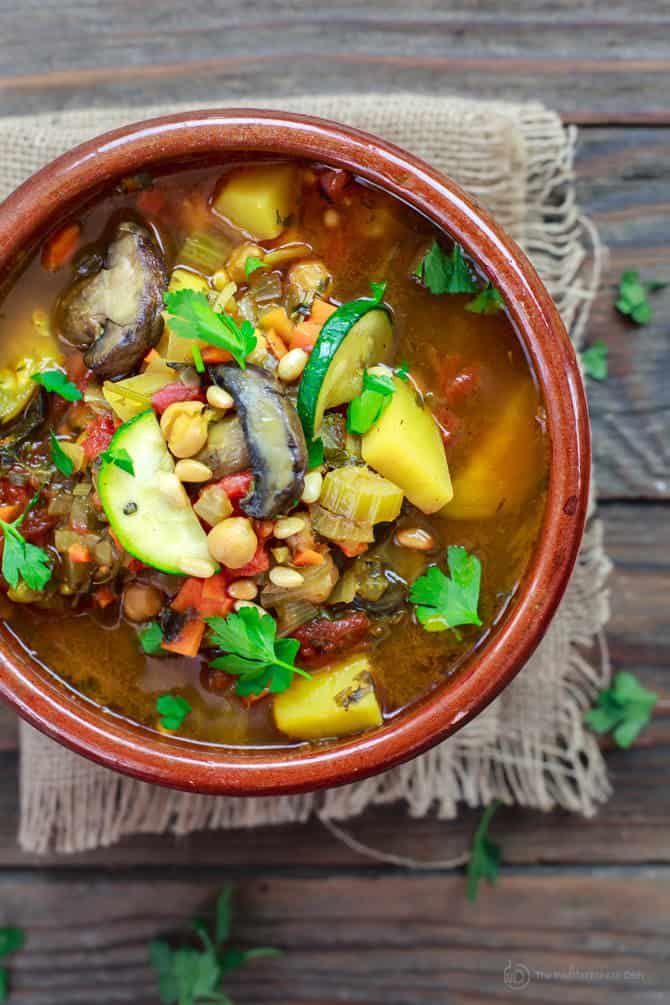 This is a selection of 13 nourishing and truly comforting vegetable soup recipes. Each homemade vegetable soup features a yummy and very satiating flavor to make you feel good all day.
Feast your eyes on this beautiful list of easy and healthy eggplant recipes anyone can prepare at home. These recipes prove eggplant is such a versatile vegetable. Find your favorite eggplant dish on this list and share it with your family.
This vegan and gluten-free vegetable recipe will make transitioning to a plant-based diet easier. It's a delicious and creative way to eat more veggies and enjoy them to the last bite. It's simple and really easy to prepare. You should try it!
Not everyone appreciates Brussel sprouts because of its bitter taste. Little did we know, Brussel sprouts can be as good and as tasty as the other veggies with the perfect recipe. The lineup of these amazing easy vegetable recipes will change the way you think about Brussel sprouts.
This bowl recipe makes you effortlessly enjoy a delicious and healthy meal anytime of the day. Try this quinoa bowl topped with egg, avocado, kimchi, baby spinach, and radish.
This collection of 26 vegetarian recipes brings out the best of vegetables. Each recipe proves vegetables are not bland and boring, and can be the main star of every meal.
This is a roundup of delicious asparagus recipes ranging from asparagus fries and asparagus quiche to asparagus smoothies. This will have you store bundles of asparagus in your fridge.
If you're looking for easy and great recipes to use those freshly harvest tomatoes, read this list and learn a dozen of fresh tomato recipes to make at home. These are delicious recipes to add to your healthy meal plan.
This list is the best place to find the most amazing cauliflower recipes. These perfect low-carb meals are guaranteed flavorful and uber delicious.
Foil packets are a great way to make a customizable meal at home. You can put anything you want and mix the ingredients. This potato, corn, and carrot foil packet recipe is an easy way to get your foil packets journey off to a good start.
Are you in need of easy and delicious recipes to make use of those fully ripe avocado in your fridge? Take a look at this list and choose the best avocado recipe to soothe your cravings.
Craving for some delicious squash dishes? Browse this list of 22 easy squash recipes. You'll find everything you need from a hearty chicken pot pie with winter squash and kale to healthy and gooey squash nachos.
Try this easy-peasy recipe for healthy and tasty zucchini carrot muffins. These muffins are the best treats for kids. They can be your partner in introducing your picky eaters to veggies.
You might not realize, it but you should always include a good bowl of salad in your feast. It's an easy way to engage yourself in eating fresh and healthy meals. They're not just healthy, but packed with lovely flavor as well. You should check out this list!
This roundup is a selection of 25 sweet potato recipes anyone at home can prepare. To be honest, I find these flavorful side dish recipes perfect for a main dish.
Mason jar salad is a cinch to prepare. You can have it ready in a few minutes. Included in this list are 6 quick and easy mason jar salad recipes. These are ideal for picnics, outdoor trips, and as a portable treat.
Chips aren't the only food to pair well with a delicious guacamole. Check out this list of guacamole recipes and expand your horizons in eating a classic guacamole. Savor it in tacos, burger, pizza, stuffed mushrooms, and more!
Pumpkins are not only good for savory recipes, you can also have them as delightful desserts. While this list is consists of pumpkin recipes for fall, feel free to make any of these recipes any time of the year.
Read this list and find out more reasons why you must have plenty of avocado in your fridge. This list is loaded with awesome avocado recipes to choose from.
Enjoy your favorite Starbucks drink at home using any of the recipes in this list. These pumpkin spice latte recipes won't just let you drink your favorite beverage but to eat them as well.
Balance your diet with a good load of protein you can get from any of these homemade bean recipes. These recipes will make eating beans on a regular basis more exciting!
This is a list of guilt-free and easy vegetable lasagna recipes loaded with veggies and other wholesome ingredients. These recipes are all satisfying you will never ask for any other meal.
Don't just stick with the classic. There are lots of sweet potato pie recipes to choose from. The options are endless! And you don't need to look further because from a classic sweet potato pie to a heavenly sweet potato pie with cream cheese swirl, this list got you covered!
Eating baked vegetables is like hitting two birds with one stone. You're enjoying a nutritious food while getting the luck of not absorbing all the grease from frying and other cooking methods. Baking is truly a great way to relish the pureness and freshness of your favorite vegetable.
If you're planning for a low-carb diet, try to check out this list of easy and healthy cauliflower recipes. You will find the best recipes to set your diet off to a good start.
I'm a forever fan of delicious sweet corn recipes. I love sweet corn even in its simplest form. And now, I've more hearty and amazing sweet corn recipes to choose from. Thanks to this list!
BONUS!
This list showcases ten amazing vegetarian cookbooks written by amazing personalities who have a strong passion for their craft. These cookbooks are great investments wherein you can gather informative and precious ideas about cooking and eating wholesome meals.
Watch this video and learn how to properly wash vegetables right before storing or cooking. Make washing veggies and fruits a habit so you can enjoy a healthier and tastier meal without microbes and some chemical residue:

Don't take your health for granted. Learn how to eat more vegetables, fruits, and other nourishing foods. This task will be easier with the help of this wonderful list of easy vegetable recipes. You can find everything you need from vegetable soup, roasted vegetables, and more! With these recipes, starting a healthy lifestyle is more fun and delectable!
Did you enjoy this list of easy vegetable recipes? Let us know in the comments section below! These recipes are the perfect meals to kick-start a healthy lifestyle, but if you want more healthy recipes, check out this list of 10 Easy Healthy Recipes To Make Your Diet Effortless!
Don't forget to keep in touch, foodies!
Also, make sure to follow us on Facebook, Instagram, Pinterest, and Twitter!
Learn to be fit and healthy with shapefit