Have a stress-free morning routine with these hearty and quick breakfast ideas. These are recipes which cook fast just in time for the morning rush!
Quick Breakfast Ideas For A Satisfying Morning
Speedy breakfast meals are what makes our life easier. If you're a mom like me, you'll understand how it feels. I've been to so many rush mornings which made me realized I must be equipped with a bunch of breakfast ideas I can easily and quickly make every morning. It's where this list of quick breakfast ideas begins. These are not just quick and easy recipes, but also they're energy-boosting breakfasts that keep you full and energetic throughout the day.
1. Ham and Cheese Breakfast Quesadillas
This kid-friendly breakfast recipe is definitely so quick and easy to prepare. The kids and hubby will surely love these quesadillas for breakfast as well as love to see them in their snack box.
2. Breakfast Casserole with Sausage, Hashbrowns, and Eggs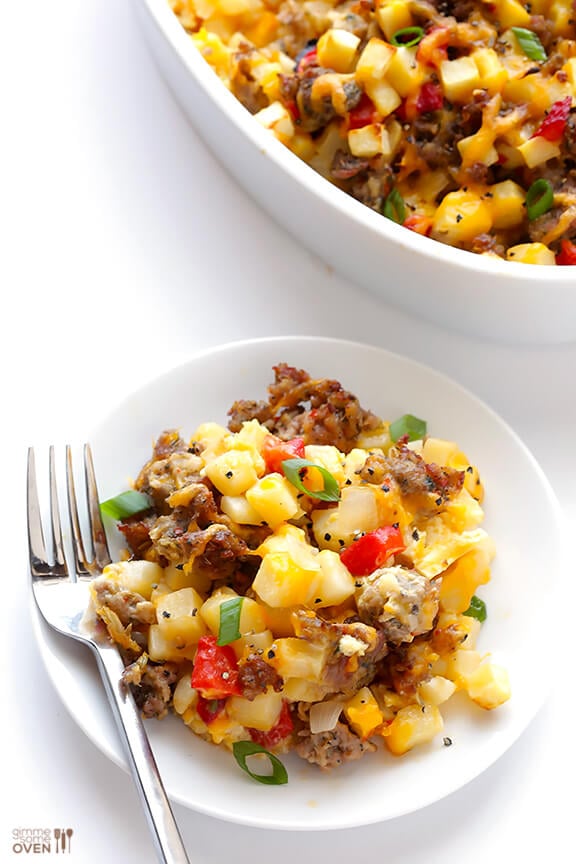 One of the best ideas for breakfast is the make-ahead meals since they are prepared the night before. All you need to do is reheat them the next day. This make-ahead cheesy casserole is perfect as it has all the breakfast staples such as eggs, hash browns, and sausage.
3. Chia, Acai and Strawberry Layered Breakfast Jar
There's something so fascinating about eating breakfast in a jar. It's quite fun and more exciting especially when you're making this beautiful recipe–layers of fruits, acai smoothie, and chia pudding. It doesn't only look good but it also tastes really delicious. Super healthy, too!
4. Healthy Breakfast Egg Muffins
We always want healthy breakfast recipes every morning, especially when you have active kids at home. What makes these breakfast egg muffins healthy are the tomatoes and fresh greens included in the recipe. These muffins are so hearty and tasty with extra cheese toppings.
5. Crescent Bacon Breakfast Ring
Serving a gorgeous meal every morning will make the whole family even more excited to move on with their day. This vibrant breakfast ring will quickly become a favorite. It's filled with eggs, bacon, and cheese. It's so beautiful but it's actually very easy and quick to make!
6. Blueberry Pancakes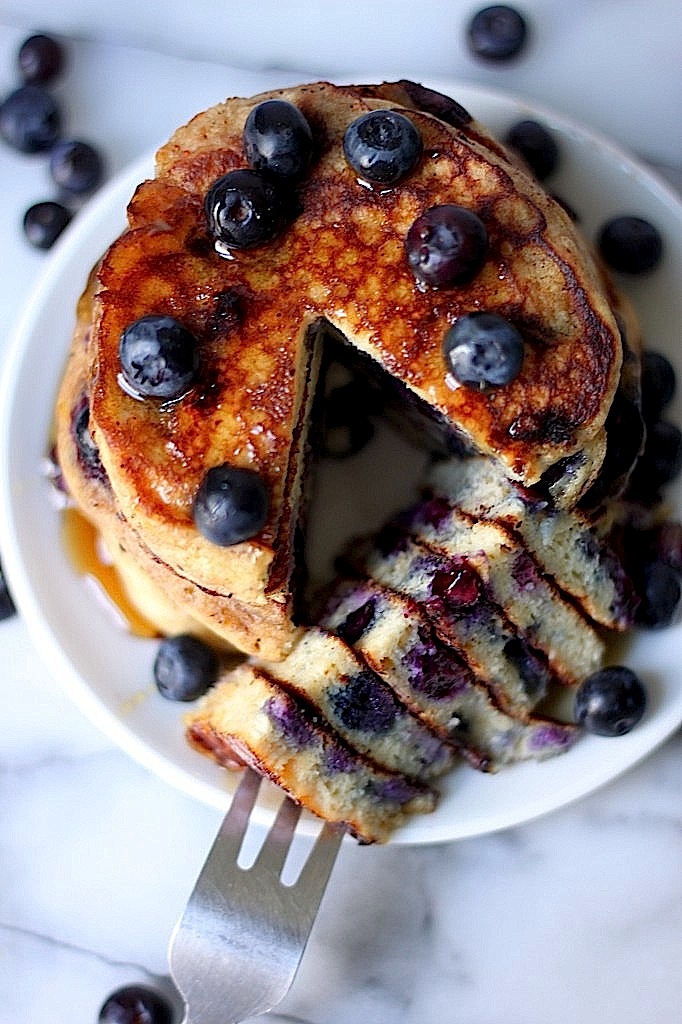 Who doesn't love pancakes? They're pretty much one of the easiest and the most popular breakfast recipes enjoyed in every part of the world. And what sets this pancake recipe apart from the others are the generous amount of fresh blueberries popping in every slice. Not only that, but they're so thick and fluffy–they won't leave you hungry until lunch!
7. Freezer Breakfast Burritos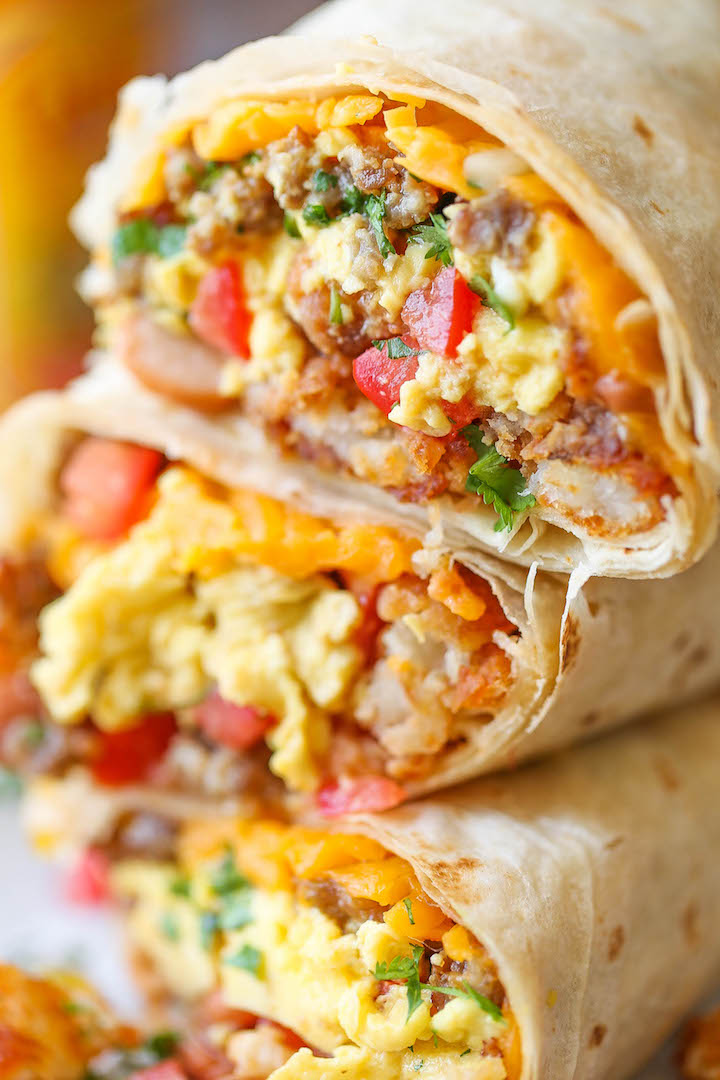 Serve a breakfast meal straight from your freezer. These burritos are nothing but filling and pure indulgence. This recipe is also so convenient and customizable–you can omit some ingredients or might as well add more!
8. Bacon, Egg, and Cheese Breakfast Boats
If you have extra French bread in your pantry, this is the perfect recipe to make them visible on your breakfast table. These breakfast boats are so savory with lots of eggs, melted cheese, and crispy bacon.
9. Spinach Quiche + Roasted Red Pepper, Feta, and Quark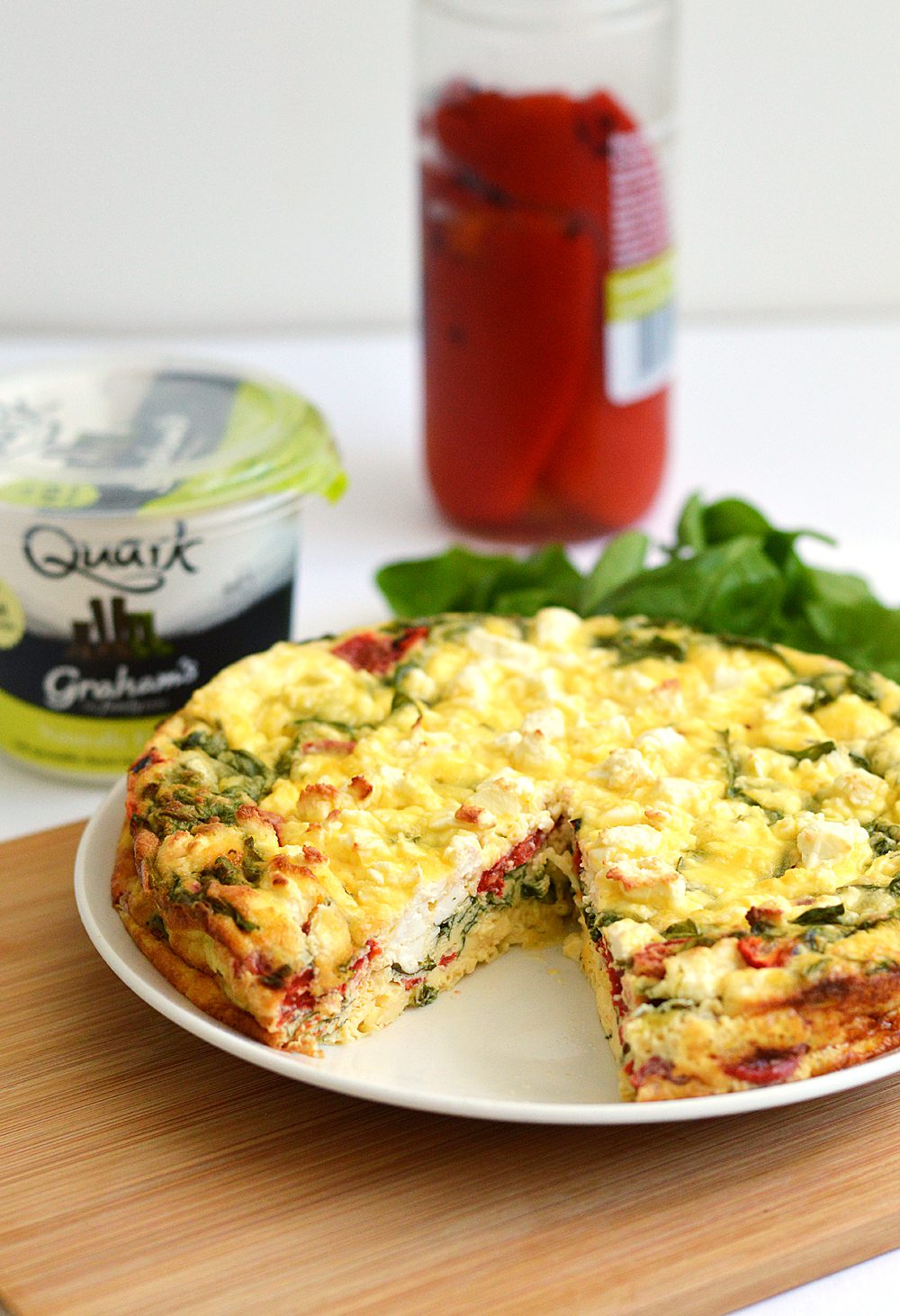 I have the best solution for your breakfast meal preparation and this easy and quick recipe will surely satisfy the entire family. It's a delicious quiche chock-full of red peppers, feta cheese, and a small amount of spinach.
10. Cheesy Sausage and Egg Breakfast Sliders
This is the perfect breakfast idea to make the morning after your slumber party. Your friends and guests will surely love these sliders and will look forward to the next party only to have these babies for the second time.
11. Apple Cinnamon Overnight Oats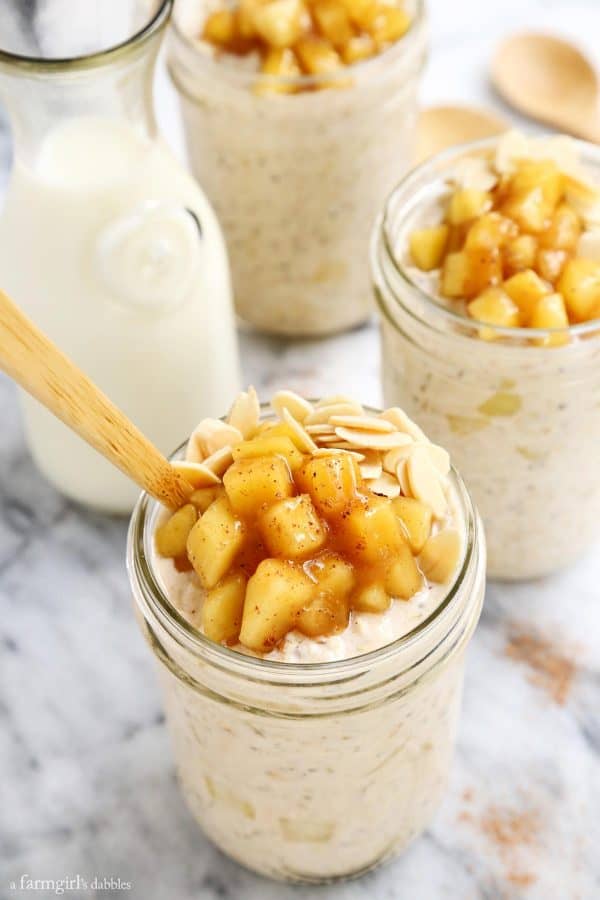 Start your morning off right with this sweet and delightful apple cinnamon overnight oats. It's one of the quickest and the most hearty treats to fix your morning blues.
12. Cracked Out Tater Tot Breakfast Casserole
If you love your tater tots every morning, then try this quick breakfast recipe. It's so good and so flavorful–you'll want to have this casserole for lunch and dinner.
13. Croissant with Honey Mustard Glaze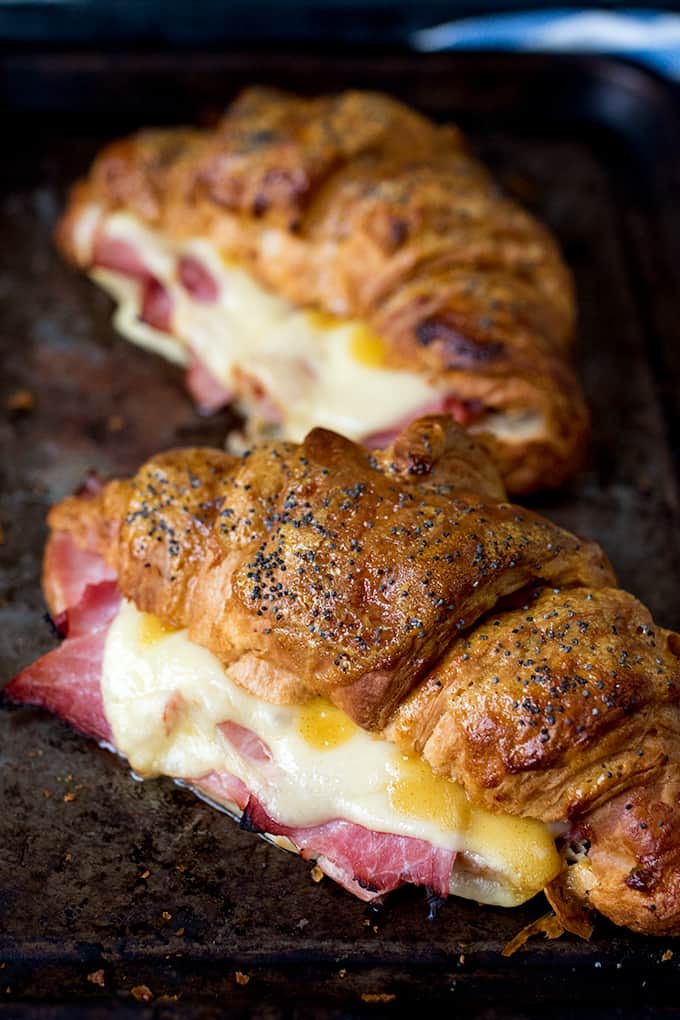 Have you ever had a croissant for breakfast, if not, this quick recipe is the best way to serve them–filled with ham and cheese, smeared with honey mustard glaze, and sprinkled with poppy seeds! Yum!
14. Blueberry Muffin Granola Greek Yogurt Breakfast Bowl
Beautiful..fabulous..vibrant..delightful! These are the amazing things to describe this quick and easy breakfast bowl. It's every breakfast lover's dream!
15. Breakfast Tacos
Make tacos loaded with your favorite classic breakfast fixings. It's not as hard as you think. This recipe is hearty, quick, and pairs perfectly with a homemade fire roasted tomato salsa. You need to try it!
16. Overnight French Toast Bake
This French toast bake will literally make your house smell like heaven in a beautiful morning. It smells really good and tastes fantastic! It's a definite crowd-pleaser to serve for breakfast and even for a simple family affair.
Savor a #healthy yet insanely delightful #oatmeal cups with your family and friends!https://t.co/R04xfB7fpF pic.twitter.com/DyHUY4up8Q

— Homemade Recipes (@BestHomeRecipes) February 10, 2017
17. Biscuits and Gravy with Sausage and Egg Breakfast Casserole
Looking for a filling, delicious, quick, and fuss-free breakfast recipe? This biscuits and gravy with sausage and egg breakfast casserole fit the bill!
18. Breakfast Stuffed Waffles
Eating waffles every morning doesn't get any better than this easy-peasy recipe for cheesy breakfast stuffed waffles! Bell peppers, eggs, and cheddar cheese made these the best waffles ever!
19. Loaded Breakfast Potato Skins
If you love potatoes, then there's no reason not to love these crispy baked potato skins which are perfectly loaded with bacon, potatoes, cheese, and egg. And it takes only 20 minutes to prepare!
How about more easy and quick breakfast ideas? Watch this video from xteeener and discover more amazing breakfast ideas you can quickly make every morning:

Your morning will be more exciting and stress-free with these delicious and quick breakfast ideas. Some of these are great to share with the whole family while the others are perfect for packed lunch. I hope you love all these ideas and include them on your go-to breakfast list!
Which of these quick breakfast ideas are you planning to try? Let us know in the comments section below!
Up Next: 12 Healthy Breakfast Recipes To Start Your Morning Off Right
Don't forget to keep in touch, foodies!
Also, make sure to follow us on Facebook, Instagram, Pinterest, and Twitter!