A delightful and mouthwatering collection of succulent and hearty sweet corn recipes. This list covers great recipes from sweet corn chowder to sweet corn dip!
Hearty Sweet Corn Recipes To Brighten Up Your Day!
Sweet corn is a beautiful produce popular everywhere in the world. It's usually used as the main ingredient for comfort food recipes. Aside from their fresh, juicy, and sweet taste, they are also healthy. They're rich in vitamins, minerals, and antioxidants our body needs. Sweet corn recipes are also quick and easy to prepare that's why they are the perfect addition to our everyday feast. These 15 sweet corn recipes will help you find the most delicious and hearty dish to serve on the table in an hour or less.
1. Sweet Corn Risotto
This decadent risotto dish is subtly creamy and loaded with sweet corn kernels that pop in your mouth in every spoonful. It's definitely a hearty meal perfect for breakfast, lunch, or dinner.
2. Sweet Corn Tamale Cakes
Hiding beneath this evenly distributed Pico De Gallo, Southwestern Sauce, and a dollop of sour cream, avocado and cilantro is a delicious sweet corn tamale cake. It's a copycat Cheesecake Factory recipe which tastes fantastic!
3. Sweet Corn Gazpacho
Looking at this bowl gives you a soothing feeling, what more when you taste it? This bright and a lovely bowl of sweet corn gazpacho can make you feel great all day!
4. Sweet Corn Bread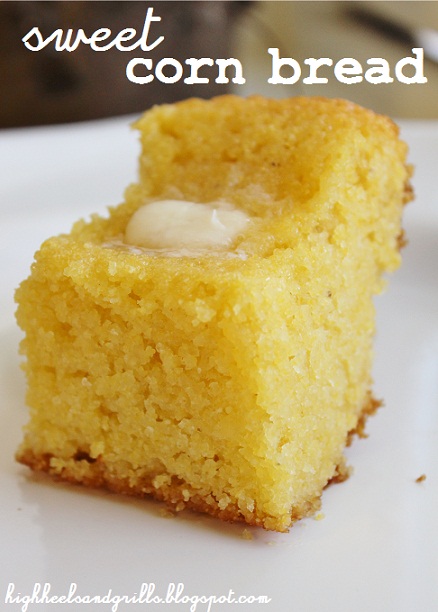 Nothing makes a perfect side dish for your meal than this melt-in-your-mouth sweet corn bread. You'll love the sweetness and everything about it!
5. Mexican Street Corn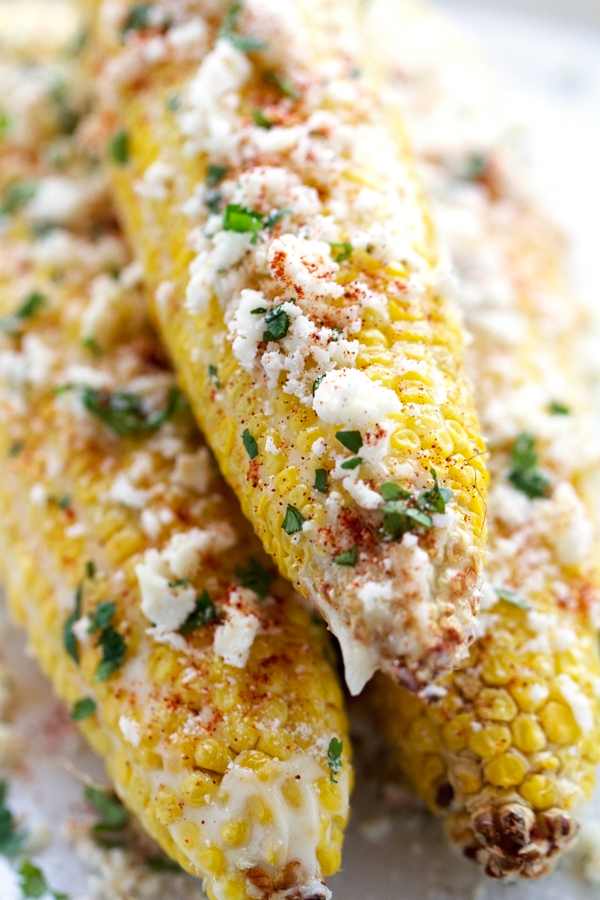 I love corn. Who doesn't? With this Mexican street corn recipe, we're going to love them even more! This is a simple corn on the cob recipe made even more special with garlic mayo, chili powder, lime juice, and cheese.
6. Sweet Corn and Zucchini Pie
Who needs meat when you have this cheesy pie perfectly layered with mushrooms, sweet corn, and zucchini. This sweet corn and zucchini pie is everything you dream about in a comfort food.
7. Sweet Corn Chowder
This is a rich chowder with such a wonderful flavor from good fresh sweet corn, jalapenos, and sharp white cheddar. It's extremely creamy and delicious–your soul will be awakened!
8. Cheesy Bacon Jalapeno Corn Dip
This corn dip is chock-full of cheese, bacon, and jalapenos. You'll be wanting to dip everything on this gooey and cheesy bacon jalapeno corn dip and enjoy a scoop. This is next-level good!
9. Chili Lime Sweet Corn Salad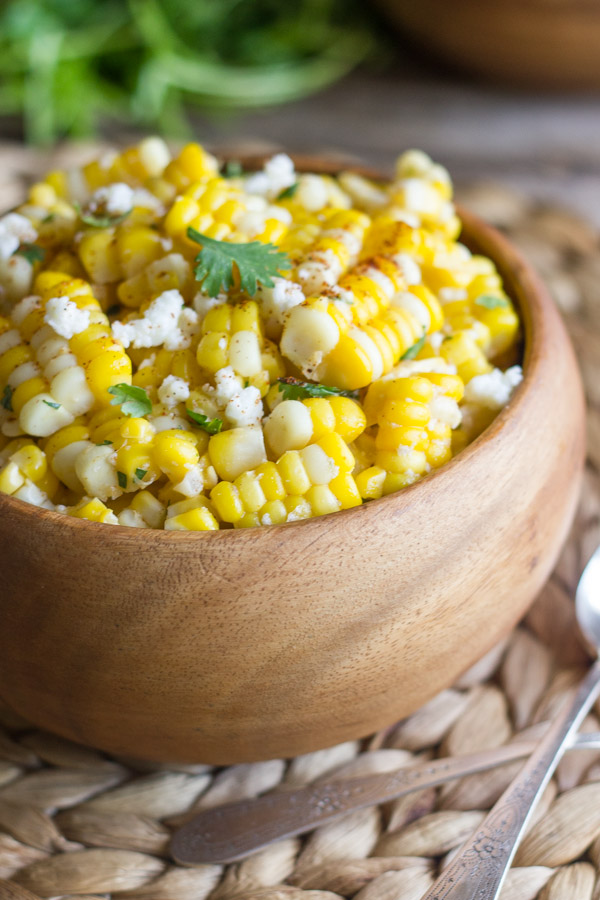 Enjoy a chili lime sweet corn salad recipe bursting with lots of summer vibe you'll surely love. It's easy to toss together and tastes so fresh, healthy, and satisfying.
10. Healthy Corn Muffins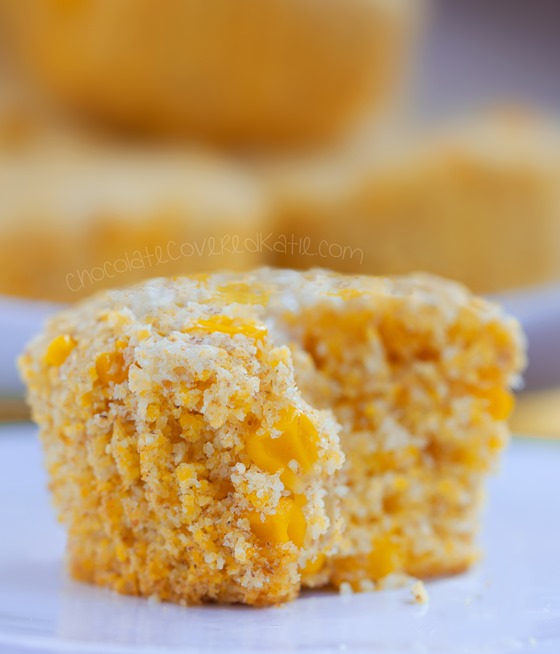 This healthy recipe for corn muffins is a game-changer. These corn muffins are so moist, so fluffy, and tasty–sweet corn flavors explode in your mouth like a boss!
11. Goat Cheese and Sweet Corn Pasta
Have you ever tried a pasta dish in a rich, creamy, and silky sweet corn sauce? It's so worth it, you should definitely give it a try and share a delectable sweet corn pasta with your loved ones.
12. Cheddar Sweet Corn Pie
If you're a huge fan of sweet corn, pie, and cheese, this cheddar sweet corn pie is for you! It's super filling and scrumptious. It's also very quick and easy to prepare.
I can just imagine the blend of flavors in here! Mexican Grilled Salmon Salad by @cookingclassy1
👇👇👇https://t.co/V58stc0da1 pic.twitter.com/WWTR4YZVif

— Homemade Recipes (@BestHomeRecipes) January 26, 2017
13. Sweet Corn Fritters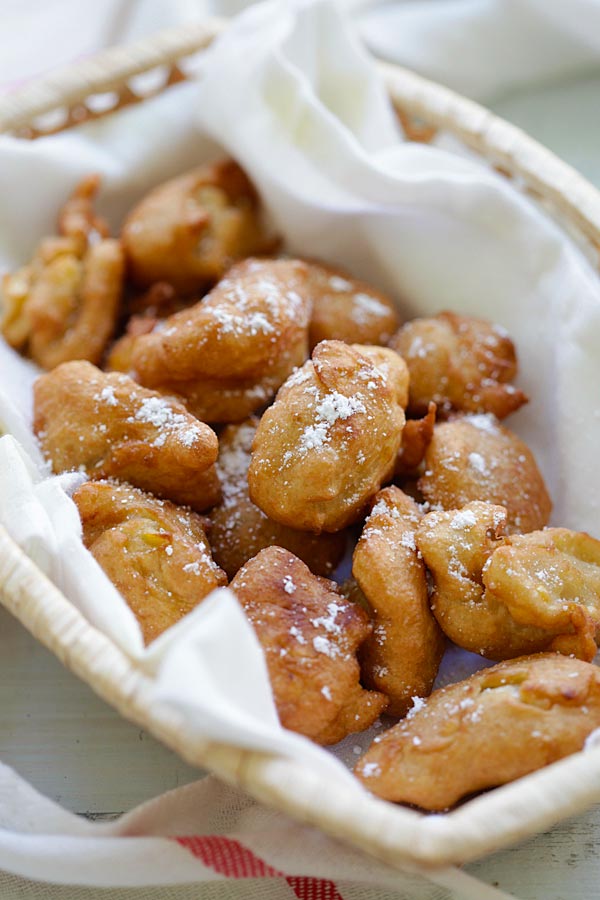 These are crispy, sweet corn fritters dusted with powdered sugar. They're easy to prepare and make a perfect tea time snack or for easy and dairy-free treats.
14. Slow Cooker Cream Corn
This dreamy creamed corn tastes slightly sweet and velvety. It's the easiest creamed corn recipe–mixed together and slow cooked to absolute creamy perfection!
15. Sweet Corn Cake
Sweet corn doesn't stop with just chowder, bread and risotto recipes. It also has a delicious cake recipe which you can serve for the entire family and for friends at parties and special gatherings. You're going to love this sweet corn cake made with less and simple ingredients.
Watch this video from Tarla Dalal and learn a simple recipe for spicy masala corn:

I hope you love this list of sweet corn recipes. You can find amazing ideas on how to prepare delicious dishes using sweet corn. The kids will surely love every recipe in this list as they all have a wonderful taste which is very pleasing and satisfying. These recipes will make you wish it's always harvest season for a fresh and delicious corn!
Did you enjoy these sweet corn recipes? Which recipes are you planning to try? Let us know in the comments section below. These recipes are great for quick and easy meals, but if you're still looking for more easy recipes, check out this list of 605 Easy Homemade Recipes Every Beginner Should Master!
Don't forget to keep in touch, foodies!
Also, make sure to follow us on Facebook, Instagram, Pinterest, and Twitter!