All you need in life are these rich and hearty vegetarian soup recipes. Not only are they good for you…they also won't mess with your diet.
14 Nourishing Homemade Vegetarian Soup Recipes
For all those rainy days and cold nights, nothing is more comforting and soothing than a bowl of warm soup. It's rich, creamy, savory and just downright satisfying; what other food can make you feel as great as soup can? While many types of soup have chicken or meat, we've put together a list of 14 vegetarian soup recipes that you can feel good about. Don't worry…just because they don't have meat doesn't mean that they aren't be amazing.
1. Vegan Carrot Soup with Caramelized Onions
A hearty carrot soup to keep your tummy satisfied. Grab the recipe here.
2. Loaded Vegan Potato Soup
Make sure you get the toppings right on this vegan potato soup! Click here for the recipe.
3. Vegan Potato Kale Soup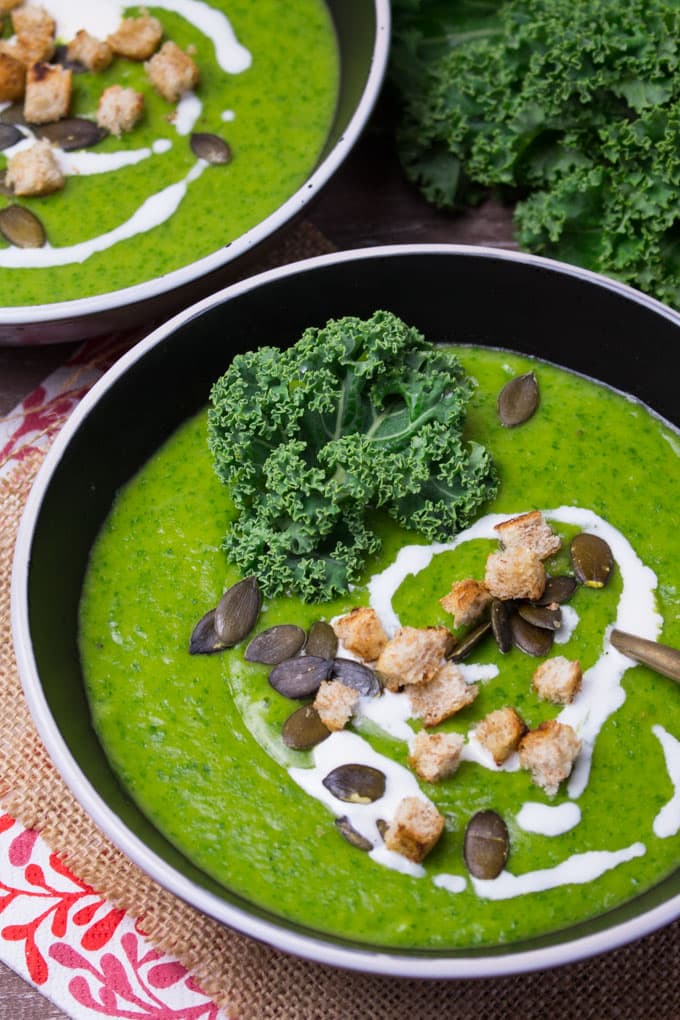 A super vibrant vegan potato kale soup to enjoy. Get the recipe here.
4. Veggie Minestrone Soup
Quick and easy never looked better. Check it out here.
5. Cream of Potato and Artichoke Soup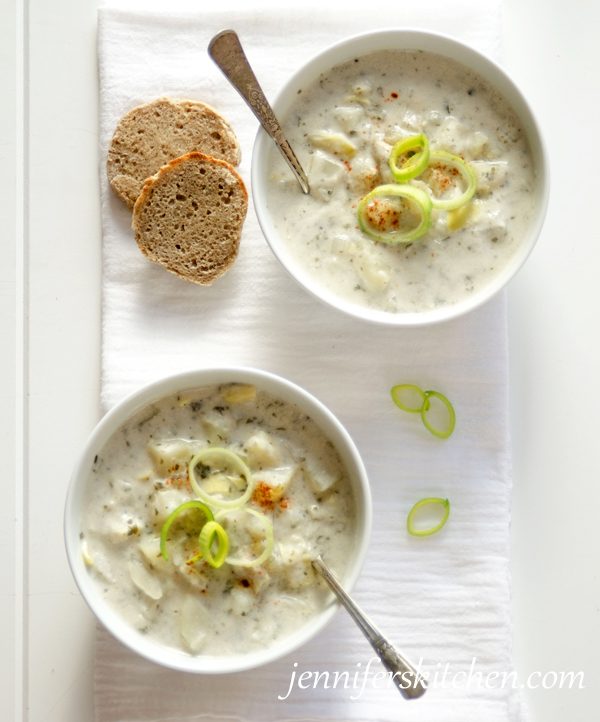 Looking for a comforting meal that will soothe your nerves? Here's a great recipe that fits the bill.
6. Loaded Veggie Nacho Soup
Just wow. Learn how to make it here.
7. Detox Broccoli Soup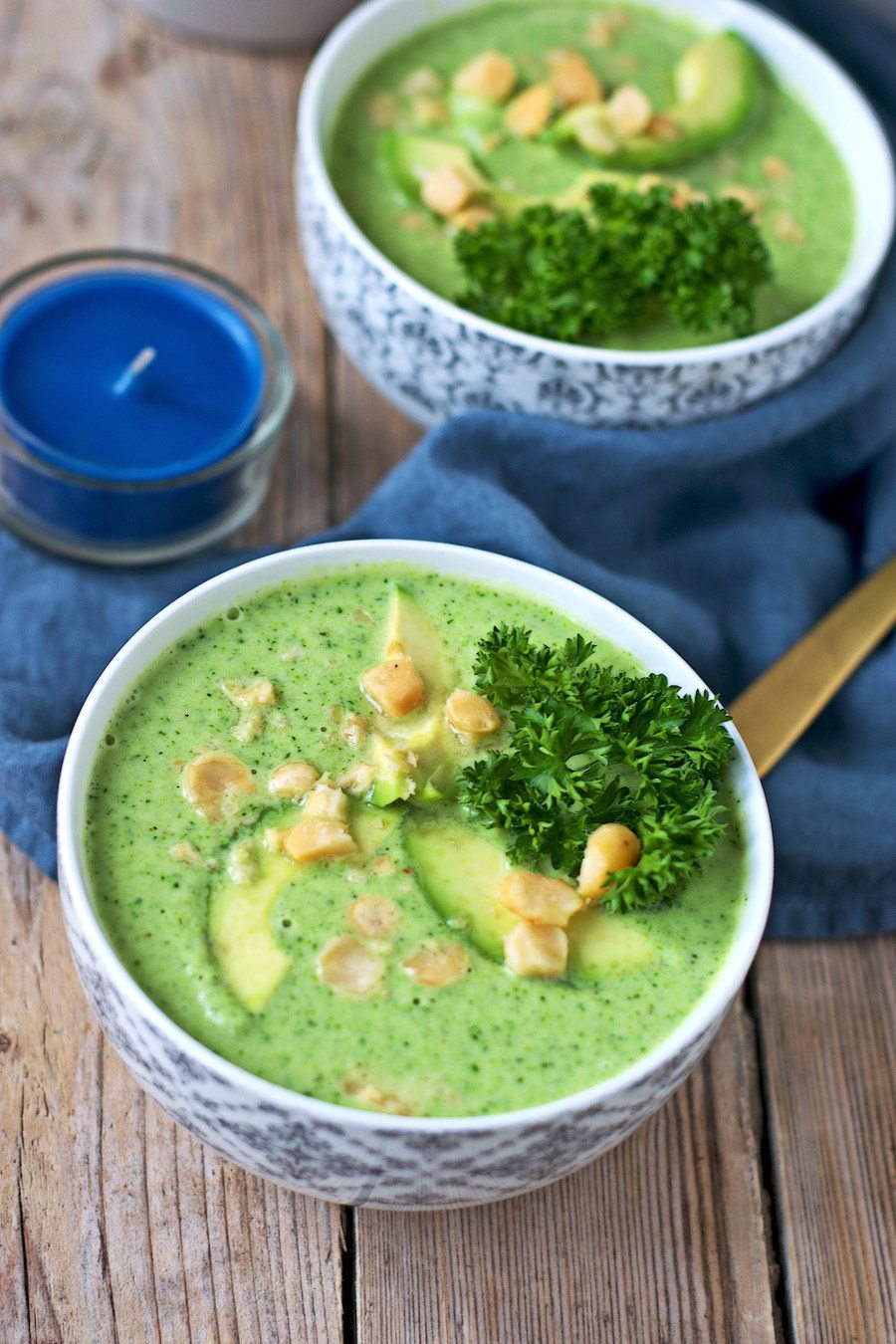 Get rid of those toxins with the help of this vitamin-rich broccoli soup. Full recipe.
8. Italian Vegan Garbanzo Bean Soup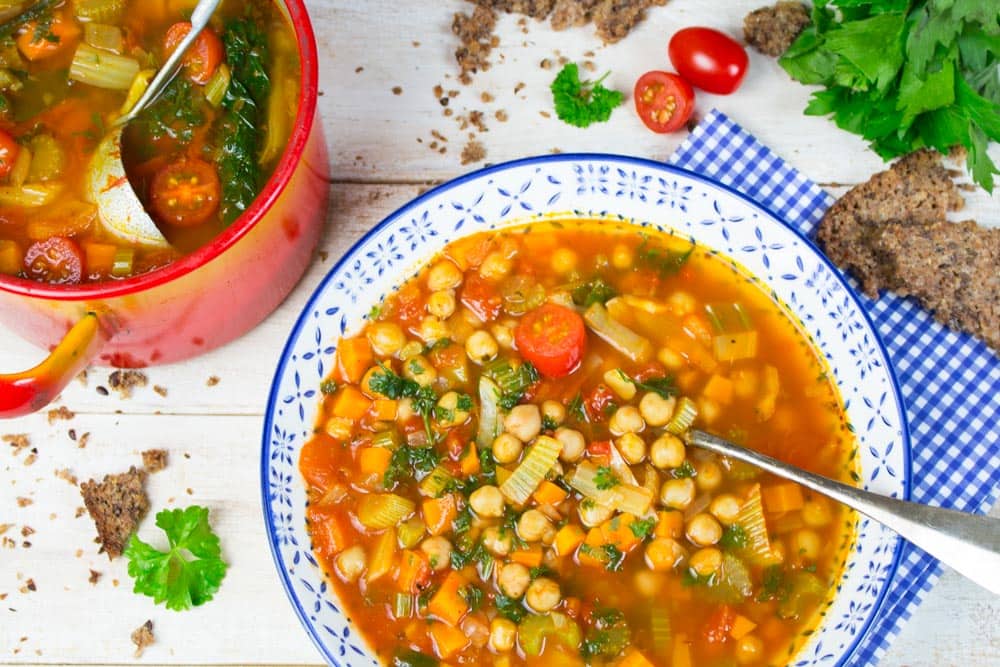 Italian comfort food bursting with flavors. Find the recipe here.
9. Vegan Wonton Soup
An authentic Chinese wonton soup with a vegan twist. Grab the recipe here.
10. Turmeric Pumpkin Soup with Coconut and Lime
Experience the healing power of turmeric in this warmly spiced soup. Here's the recipe.
11. Mushroom Soup
Mushroom soup with wheat berries. Get the recipe here.
12. Tomato Avocado Mushroom Corn Soup
A soup-er delicious and nourishing soup with the goodness of avocado, tomato, mushroom and sweetcorn. Read the full recipe here.
13. Vegetarian Lasagna Soup
Enjoy lasagna like you never have before. Recipe.
14. Asparagus and Leek Soup
Vegan and gluten-free asparagus and leek soup that is just so rich and creamy. A great source of fibers and vitamins A, C and E. Check it out here.
What do you think of these vegetarian soup recipes? Which recipe are you planning to try? Share your experience with us in the comment section below.
Related Posts: 
Check Out These Posts From Pioneer Settler:
Don't forget to keep in touch, foodies!
Sign up for our newsletter here!
Also, make sure to follow us on social media: