If you're always on-the-go, then easy gluten-free dinners are what your healthy diet needs! Healthy meals take time to prepare, but these gluten-free recipes give you nutrition in a jiffy.
Easy Gluten-Free Dinners For A Full And Guilt-Free Meal
A lot of us take gluten-free diet for granted, or don't even have an idea of what exactly gluten is. Gluten is a type of protein which maintains the structure (sort of acting as a glue) of grains such as barley, rye, and wheat. Easy gluten-free dinners were not a phenomenon until it was found out that there are people whose bodies simply don't have the capacity to digest gluten. As such, healthy diets were made, and all of us have come to benefit from them! For strict regimens without losing the excitement of food, here are easy gluten-free dinners for you!
1. Pan-Fried Scallops
This is as light as easy gluten-free dinners can get. For this dish, potato, cherry tomatoes, beans, and thyme make up the bed of your seasoned pan-fried scallops. It's really just as easy as putting together a salad.
2. Fajita Chicken Roll-Ups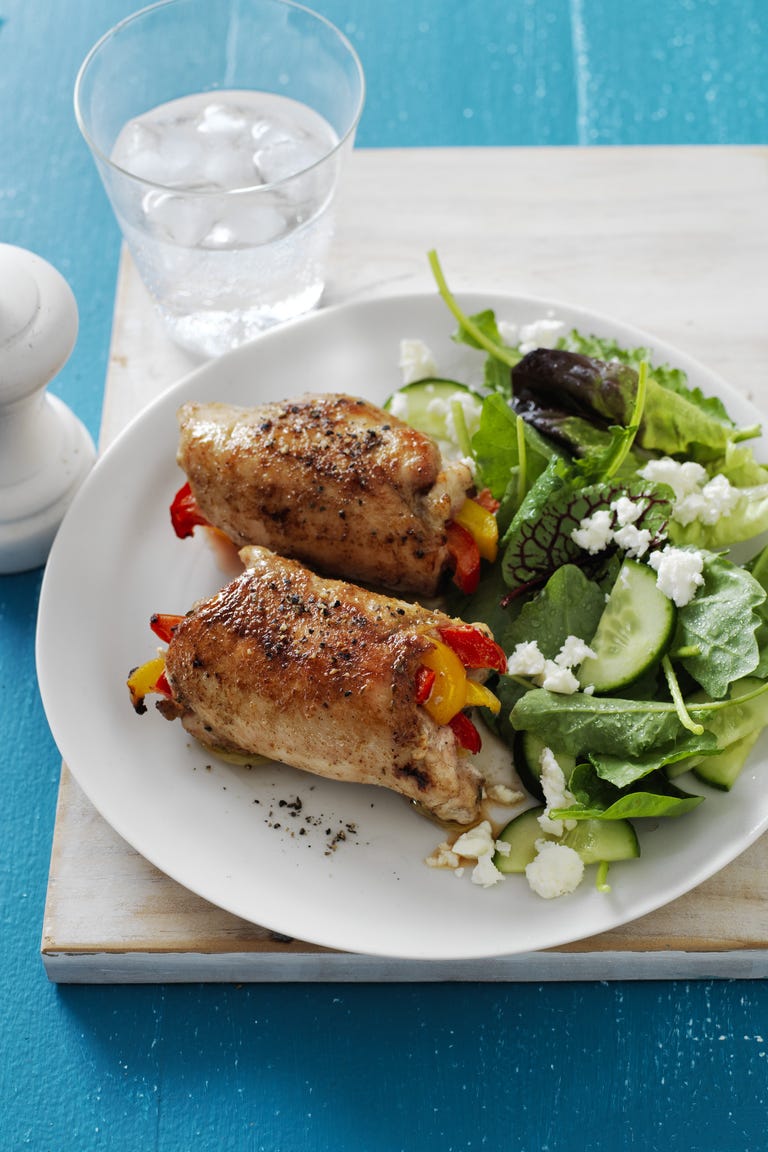 With these fajita chicken roll-ups, you'll have a gluten-free dinner in 30 minutes. Make your spicy sauce by mixing garlic, cumin, oregano, salt, and pepper. Brush your cutlets with the mixture, then lay your cut up peppers on each cutlet. Seal with a toothpick and bake!
Sale
3. 12-Minute Chicken And Broccoli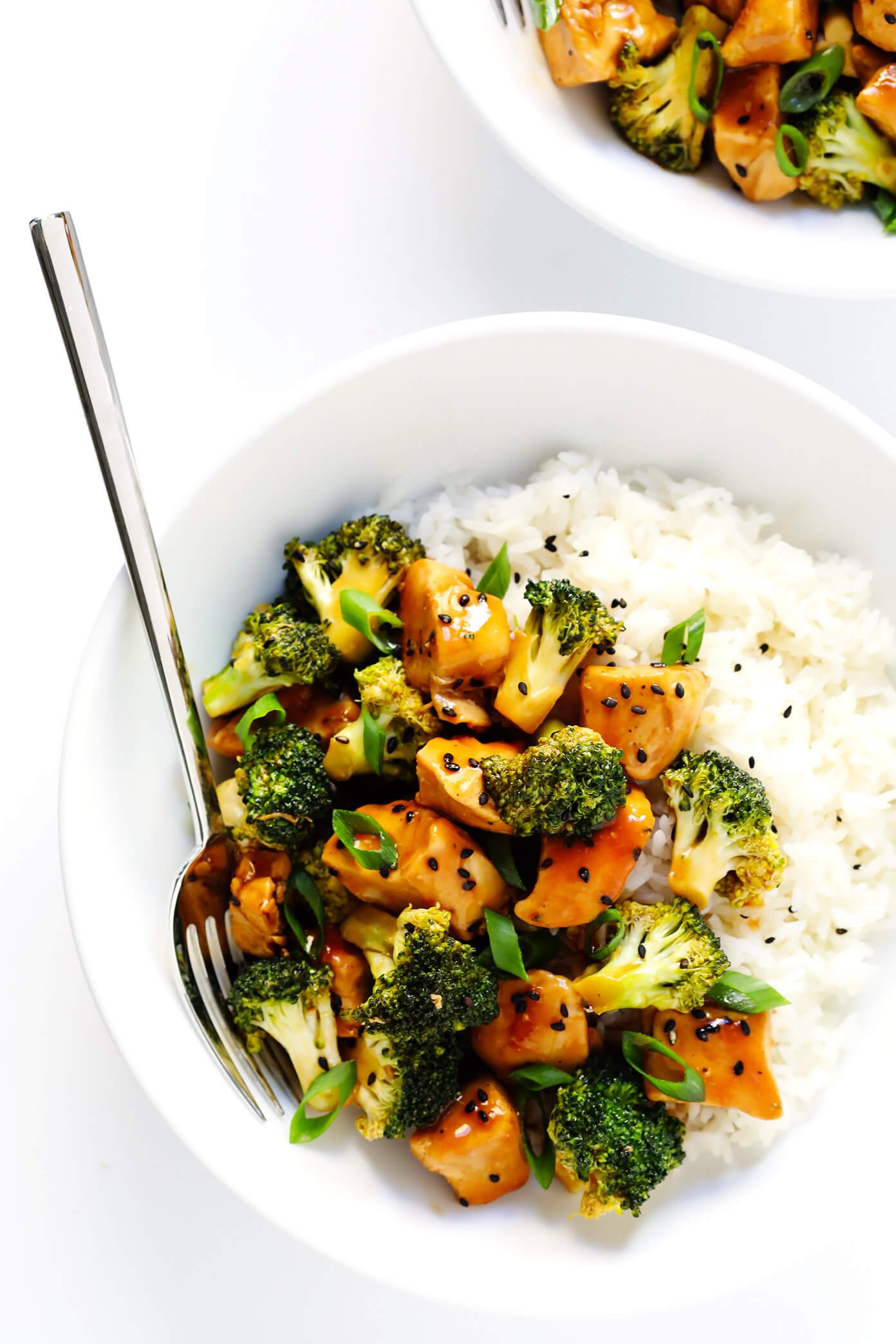 This 12-minute dish is one of those easy gluten-free dinners you can make if you've come home really late from work. Cook the chicken breast in a pan with heated olive oil. For the sauce, mix together some gluten-free soy sauce, ginger, cornstarch, honey. Stir the sauce, chicken, and broccoli together, and voila! It doesn't get any quicker than this!
4. Gluten-Free Lemon Pasta And Roasted Shrimp
Pasta is a quick and yummy dish which never fails! Naturally, it's on a list of easy gluten-free dinners. Cook the gluten-free spaghetti as you would any regular pasta. The key here is baking the shrimp in salt, pepper, and olive oil. Combine everything with melted butter substitute, and top with a slice of lemon.
5. Turkey Risotto
This turkey risotto has a rich, healthy taste, you'll always feel like you're doing something right when eating it! Just reheat your leftover turkey meat and season, cook the risotto in the fat made from cooking the turkey skin, and add some cheese to serve!
This is the #vegan and #GlutenFree soup #recipe full of vitamins and essential nutrients you've been looking for.https://t.co/0T4AiCBG8O pic.twitter.com/VJX3ZsfrXV

— Homemade Recipes (@BestHomeRecipes) February 16, 2017
6. Crock Pot Butter Chicken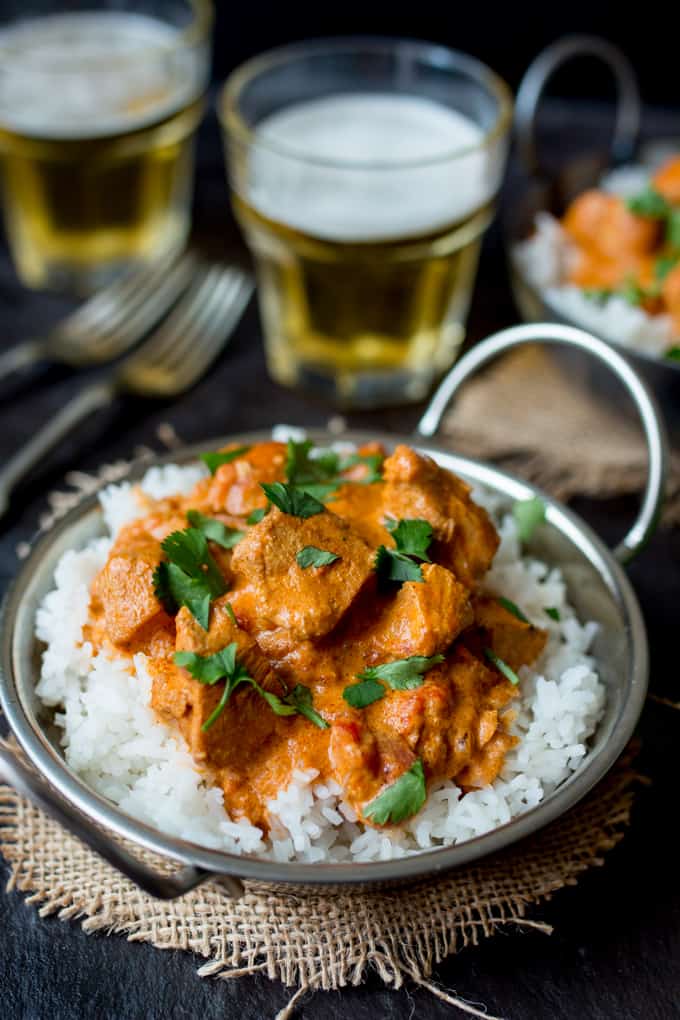 There's nothing better and more tender than slow-cooked butter chicken! Just pre-heat your crock pot for cooking the chicken in butter. After 5 minutes, add some paprika, curry powder, garam masala, and cinnamon to elevate its taste. Quick and delicious—this is what easy gluten-free dinners are all about!
7. Coconut Curry Chicken and Chickpeas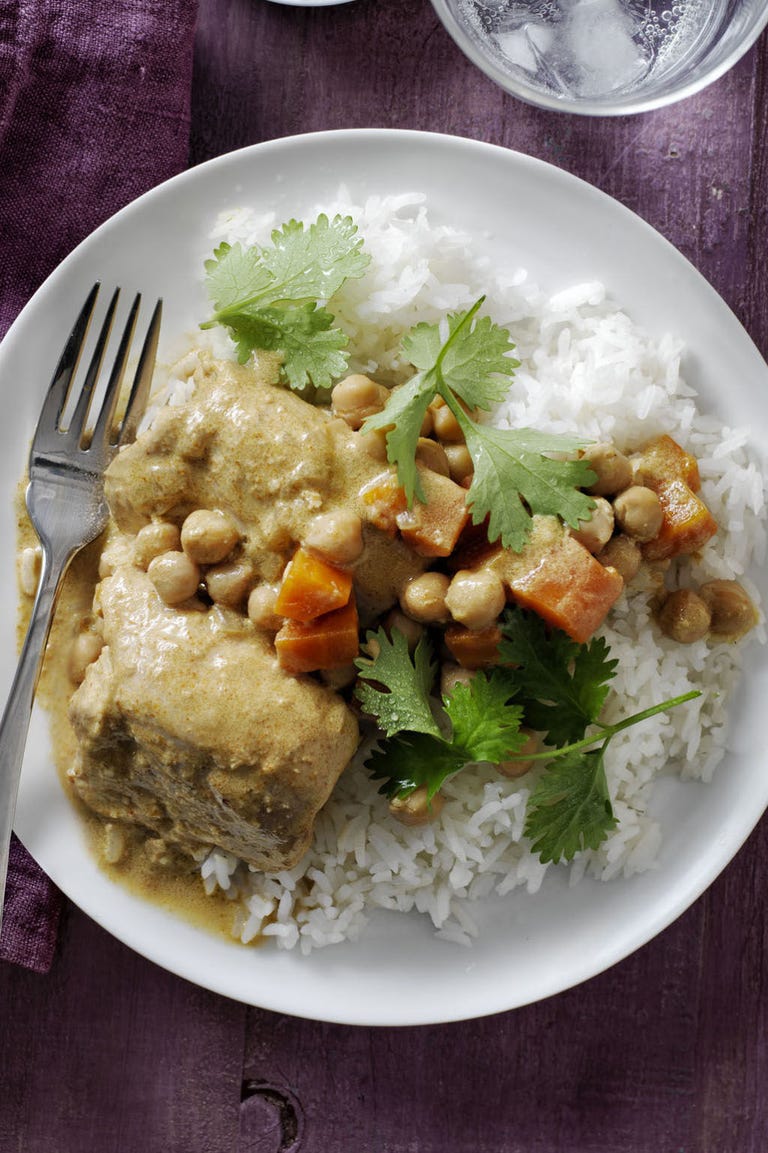 Just reading the name of this dish already gives you a taste of the harmony of its wonderful flavors. This coconut curry chicken and chickpeas really proves a gluten-free dinner can be made easily. Cook the sauce by mixing curry powder, coriander, and coconut milk. Add the chicken and veggies until they are coated and cooked. Serve with rice.
Sale
8. Impossibly Easy Pizza Bake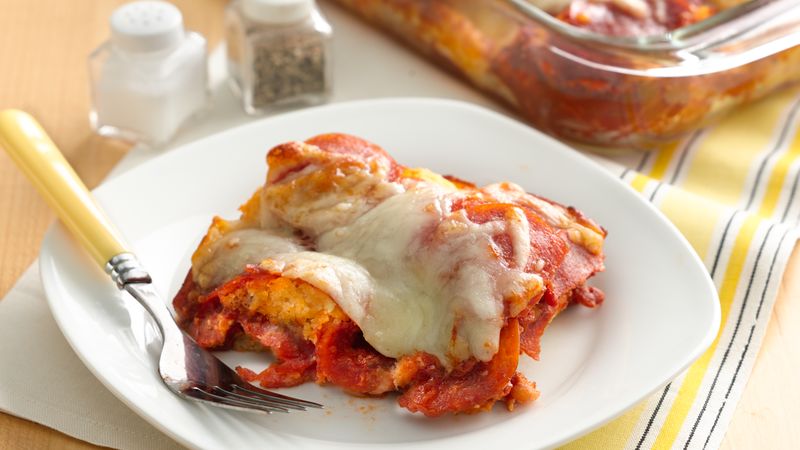 A  yummy pizza for easy gluten-free dinners? Yes, it's possible—with gluten-free pancake mix and gluten-free pepperoni! Make the dough by mixing milk, eggs, shortening, and Bisquick mix. Add pizza sauce, your gluten-free pepperoni, and bake! Easy as pie (pizza)!
9. Apple Cinnamon Pork Chops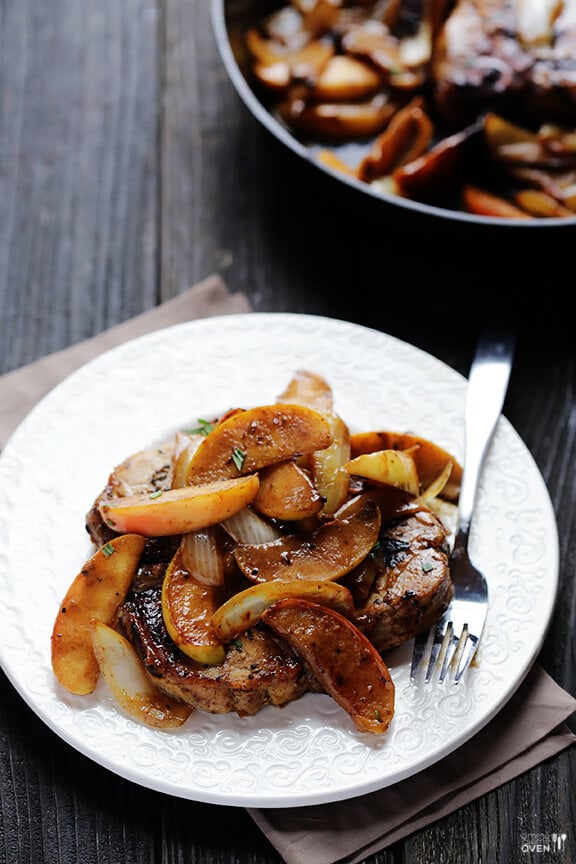 If you want a little sweetness in your easy gluten-free dinners, these apple cinnamon pork chops are for you! It's as easy as cooking the pork chops in butter, then adding the apples, cinnamon. To finish, mix it all with brown sugar, apple cider, and cayenne!
10. Grilled Salmon Paprika
Salmon may just be the most versatile fish there is! To have this grilled salmon paprika for your gluten-free dinner, just drizzle the salmon with agave and a mixture of paprika, salt, and cumin. Marinate the salmon until it has absorbed all flavors, then grill! Serve with rice or veggies.
11. Beef And Bok Choy Stir Fry
Making a stir-fry is always a quick and rewarding process, so here's a gluten-free version of it. Slice some beef and cook them in coconut oil. Add bok choy and your sauce, and stir-fry everything together! For an even healthier version, serve with cauliflower rice!
Watch this video from The Domestic Geek for more easy gluten-free dinners:
Now, you won't ever have to compromise between health and productivity. With these easy gluten-free dinners, you can have both! Stick to your schedule and improve efficiency without breaking your diet. You can even use these recipes to create more dishes which are also gluten-free for different meals of the day! So, what are you waiting for? Your journey to a healthier lifestyle starts today.
Sale
Want more gluten-free dishes? Try these 11 Dinner & Dessert Gluten Free Recipes! Which of these easy gluten-free dinners are you making tonight? Let us know in the comments section!
Don't forget to keep in touch, foodies!

Also, make sure to follow us on Facebook, Instagram, Pinterest, and Twitter!