Enjoy every scoop of these vegan ice cream recipes all year round. Who knew dairy-free ice cream could be so good and nutritious at the same time?
Life-Changing Vegan Ice Cream Recipes
For vegans, ice cream seems impossible to enjoy because of the dairy, but it's just as impossible to resist the craving for ice cream on hot summer days. Vegan-friendly ice cream is the perfect treat to enjoy! With these 13 vegan ice cream recipes, you'll find a new favorite. These recipes are made entirely with nutritious fruits and vegan-friendly ingredients. Check these out before they melt!
1. Key Lime Vegan Ice Cream
Avocado and key lime give this vegan ice cream its green look. Not only that, but they also give this ice cream its zesty flavor that isn't too sweet. If you haven't tried avocado as dessert, this vegan ice cream is the best way to start.
2. Vegan & Paleo "Butter" Pecan Ice Cream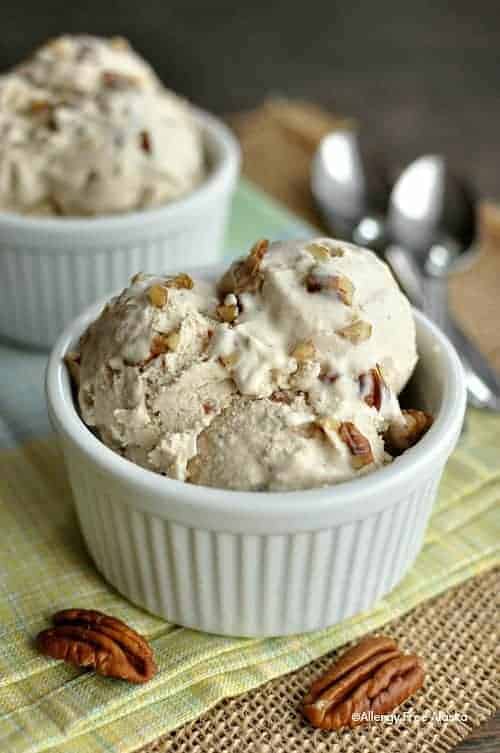 Get your crunch on with this "butter" pecan ice cream. It has a thick and creamy consistency with a nice crunch from chopped pecans. This ice cream recipe is also packed with chopped dates to make it sweeter and to add more texture to it.
3. No-Churn Vegan Strawberry Ice Cream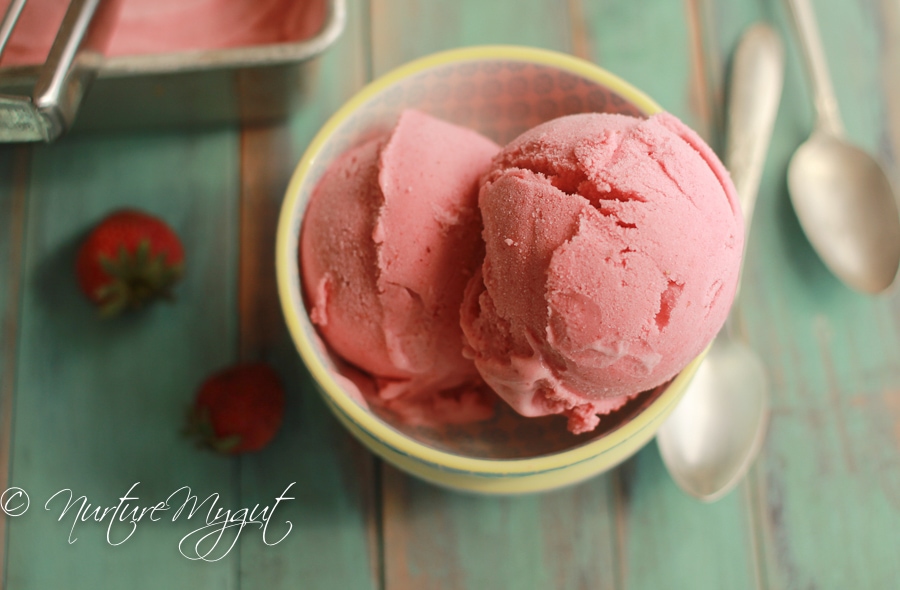 This delicious vegan strawberry ice cream takes only five minutes to prepare. You just need to blend the ingredients together and place it in the freezer for 4-5 hours, you got yourself a yummy frozen treat for the next day! Yum!
4. Double Chocolate Ice Cream
No need for an ice cream maker to put together this rich double chocolate ice cream. All you need is a food processor, frozen bananas, cocoa powder, maple syrup, and dairy-free chocolate chips, and your delectable vegan ice cream is ready for action!
5. Golden Milk Ice Cream
Not only does this golden milk ice cream look bright and tasty, but it is also good for you! It's a coconut milk-based ice cream flavored with cinnamon, ground turmeric, ginger, black pepper, and cardamom. Seriously? It couldn't be any better than this. It's such a vibrant and comforting treat!
6. Vegan Oreo Ice Cream
A delightful vegan Oreo ice cream you'll forever love. This is the perfect ice cream to prepare for the kids. It's packed with flavor from ripe bananas, peanut butter, peanuts, and Oreo cookies.
7. Cotton Candy Vegan Ice Cream
Brace yourself for this cotton candy vegan ice cream. This recipe includes two options. You can make a coconut base or a cashew base of this easy vegan ice cream recipe, but either way, this treat is life-changing!
8. Cinnamon Ice Cream
If you love everything cinnamon, then you'll definitely want to get your hands on this easy coconut milk cinnamon ice cream. It is a holiday treat in one easy and guilt-free ice cream recipe. It's gluten-free and vegan so everyone can enjoy.
9. 2-Ingredient Homemade Peach Ice Cream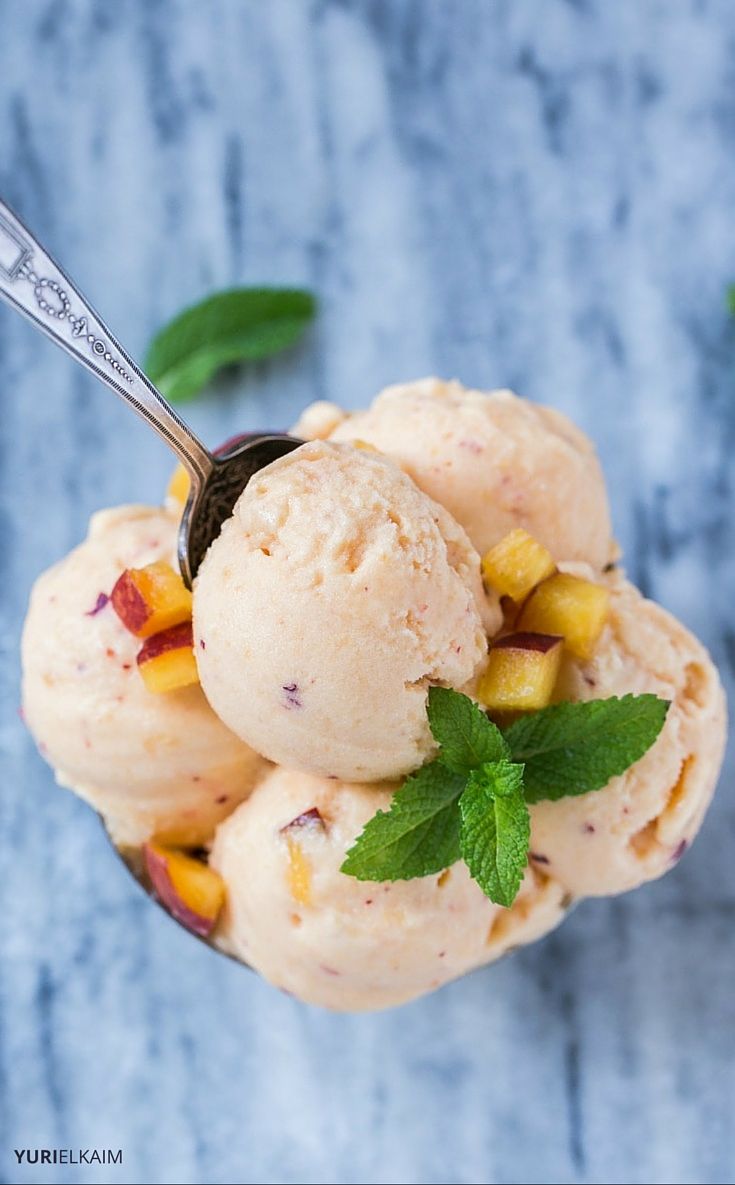 Homemade peach ice cream is the ultimate dessert because it's easy, quick, and sure-fire tasty. Coconut milk is mixed with frozen peach slices and pulsed in a food processor for 4 to 5 minutes. It's fruity and smells so good. Serve this with diced fresh peaches for the ultimate indulgence!
10. Raspberry Ripple Coconut Ice Cream
Looking for the perfect recipe to use up all those fresh raspberries? Aside from eating these sweet and juicy babies alone, why not try this dreamy vegan ice cream recipe? It's sweet, tart and so creamy, it almost tastes like frozen raspberry yogurt.
11. High Protein Cookies and Cream Ice Cream
Get the energy you need for the day with these protein-packed cookies and cream ice cream. You'll definitely love how smooth and delicious this ice cream is. No sugar added!
12. Cherry Chocolate Ice Cream
Chocolate and cherry taste excellent when paired together. They both have a classic, elegant, and luxurious taste which is remarkable. Try this recipe at home. It's a great treat to bring the family together when the weather gets warmer.
New! Rainbow Frozen Yogurt Pops: https://t.co/DvpXY9BdiY pic.twitter.com/SsnfWohwpv

— HalfBakedHarvest (@HBHarvest) May 16, 2017
13. Fig, Coconut and Blackberry Ice Cream
Refreshing and creamy ice cream with fig, coconut, and blackberries! This vegan ice cream is made entirely with natural ingredients. If figs aren't your thing, don't worry! The flavor is showcased well in this recipe, you're sure to love it!
Want more? Watch this video from Kirsten Davis and learn 3 more yummy vegan ice cream recipes: 
These healthy vegan ice cream recipes prove you don't need to give up your favorite dessert. Learning the right recipe and using healthy ingredients is the key. Don't be afraid to try new flavors! These recipes will help you start an exciting vegan lifestyle. Try any of these delightful vegan ice cream recipes now!
Which of these vegan ice cream recipes is your favorite? Do you know some other vegan ice cream recipe? Share your thoughts with us by writing a comment!
Up Next: 21 Scrumptious Vegan Recipes to Fight Holiday Excess
Don't forget to keep in touch, foodies!

Also, make sure to follow us on Facebook, Instagram, Pinterest, and Twitter!
Editor's Note – This post was originally published in May 2016 and has been updated for quality and relevancy.