Eating healthy food just doesn't get any more flavorful than these healthy Indian recipes. Staying fit has never been easier.
12 Healthy Indian Recipes
Indian cuisine features a wide variety of regional dishes and due to nation's cultural interactions with other societies, it's ever-evolving; resulting in exceptional and extraordinary recipes. Indian food is known for its unique and peculiar taste, but the moment you get used to it, it's a dream come true. If you want something flavorful and spicy but don't want to ruin your diet, Indian food is one of the best options. Travelling to India nor splurging on Indian restaurants is not necessary to enjoy their food. We have a dozen of healthy Indian recipes to cure your Indian food cravings while keeping your diet in check. Feast your eyes on quick and wildly flavorful Indian recipes below.
1. Aloo Gobi
A flavorful Indian vegetarian dish with tomatoes, potatoes, cauliflower, and authentic Indian spices. Here's the recipe.
2. Oats Upma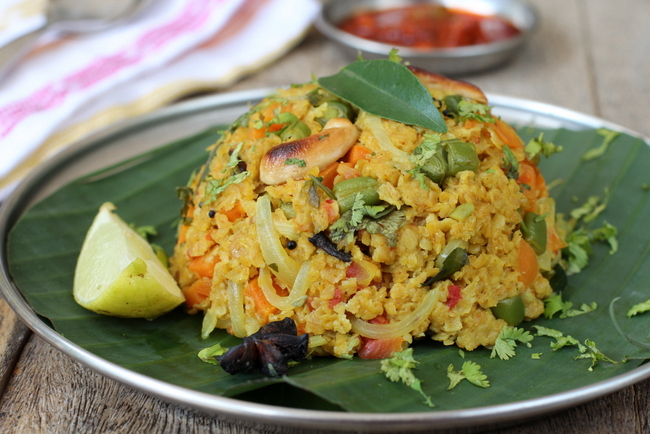 Upma, a healthy Indian breakfast dish, is a rich and thick porridge traditionally consisting of coarse rice flour. This recipe is made with oats instead, making it healthier! Recipe.
3. Bombay Potatoes
While others have to rush to the restaurants in town to devour these bombay potatoes, you on the other hand can enjoy a homemade version…which is tastier and healthier! Full recipe.
4. Chicken Coconut Korma
An Indian chicken dish with cashews, coconut and raisins that you can whip up for dinner and other family affairs. Click here for the recipe.
5. Spinach Dal
This spinach dal is an excellent source of dietary fiber, vitamins and protein. It pairs perfectly with steamed rice to make a nutritious comfort meal. Check it out here.
6. Indian Quinoa and Chickpea Stir Fry
Have a meatless Monday with this tasty, vegan-friendly Indian recipe which is quick and easy to make. Grab the recipe here.
7. Baked Samosas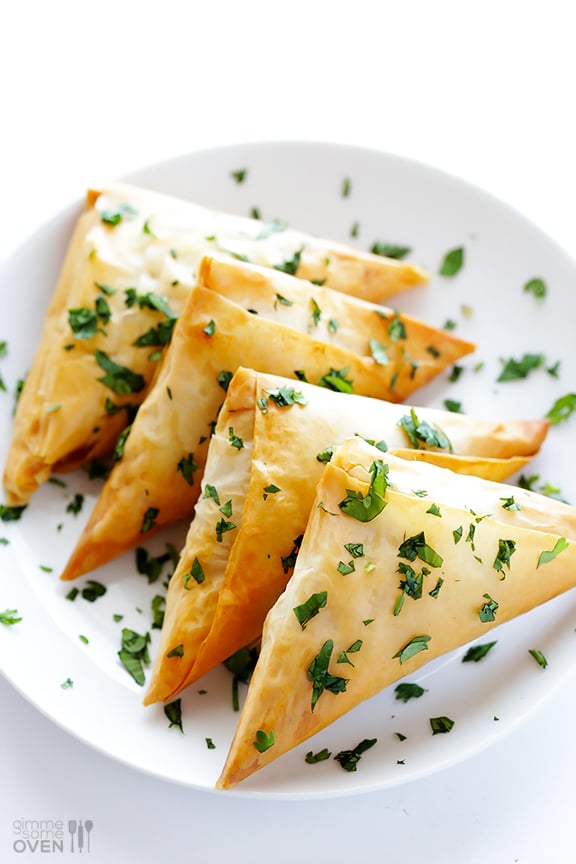 Learn how to make baked potato samosas! It's an easy and filling recipe, which makes them perfect for snacks or a quick weeknight meal. Here's the recipe.
8. Dal Makhani (Black Lentils with Rich Tomato Sauce)
A classic Indian dish you'll be hooked on. Learn how to make it here.
9. Mint Coriander Chutney
Chutney is usually used as spread for sandwiches, but it also works well with pakoras, samosas, chaat and even dal rice. Recipe.
10. Crock Pot Butter Chicken
Whip up some healthy Indian food made with chicken drenched and cooked in coconut milk and traditional Indian spices. It's creamy, rich, a bit spicy and sweet…which you're all gonna love. Check it out here.
11. Healthy Quinoa Apple Kheer
Start your day off right with this healthy and yummy kheer recipe. Full recipe.
12. Green Mango Chaat
A refreshing version of your favorite Indian street food that turns simple ingredients into a nutritious and flavorful masterpiece. Get the recipe here.
What do you think of these healthy Indian recipes? Which recipe are you planning to try? Share your experience with us in the comment section below.
Related Posts:
Don't forget to keep in touch, foodies!
Sign up for our newsletter here!
Also, make sure to follow us on social media too: