Planning a seafood meal for the entire family? These fuss-free halibut fish recipes will make your life easier!
8 Halibut Fish Recipes To Cook For Dinner
While halibut is known for its light and sweet flavor, it also carries a wide range of health benefits. It's packed with essential nutrients that our body needs, such as omega-3 fatty acids, vitamin B6 and vitamin B12, all of which help maintain a healthy heart. Aside from these rewards, halibut is also simple to prepare, whether it's boiled, deep-fried, pan-seared or grilled. Add your favorite sides (rice, vegetables, etc) and you've got a healthy and delicious weeknight meal that won't make you sweat. Check out these 8 halibut fish recipes that we've gathered for you below.
1. Poached Halibut in Thai Coconut Curry Broth
Wild Alaskan halibut fillets poached and cooked in a rich and flavorful Thai coconut red curry broth topped with sautéed spinach. A sweet and spicy dish for a special evening meal. Recipe.
2. Baked Halibut with Basil Butter
A tender baked halibut with a light layer of almond crust and bits of fresh basil served with a dollop of earthy basil butter. Get the recipe here.
3. Crispy Battered Halibut (No Beer)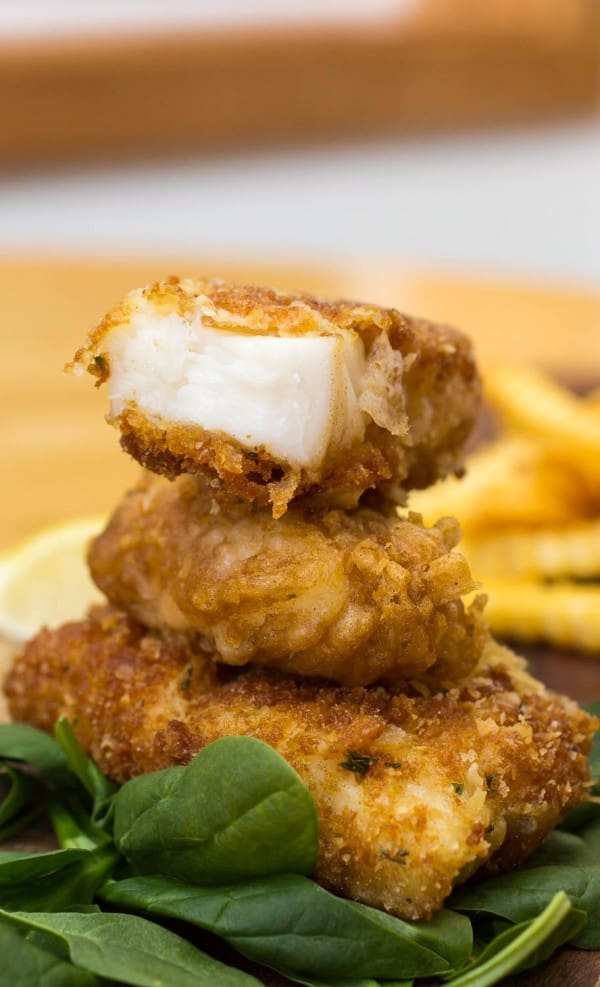 Take a break from chicken and steak with this crispy battered halibut. Full recipe.
4. Grilled Halibut with Tomato Avocado Salsa
While this glorious plate of halibut looks incredibly fancy, it is quick and simple enough to whip up for a weeknight meal. Grab the recipe here.
5. Pan Seared Halibut with Lemon Dill Sauce
A mild-flavored halibut pan seared to perfection, paired with a creamy lemon dill sauce. Learn how here.
6. Garlic Parmesan Baked Halibut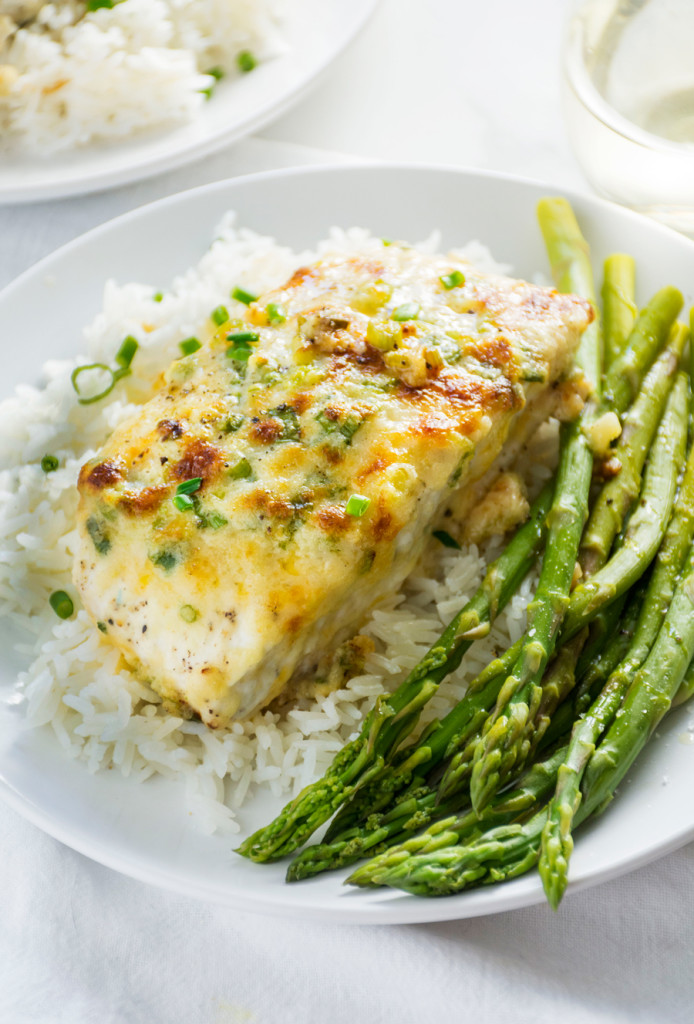 Add garlic and Parmesan and this basic halibut recipe will transform into something incredible! Check it out here.
7. Baked Halibut Tacos with Mango Salsa
Delicious and perfectly seasoned halibut mixed with a refreshing and zesty mango salsa makes one heck of a taco filling. Here's the recipe.
8. Pecan Encrusted Halibut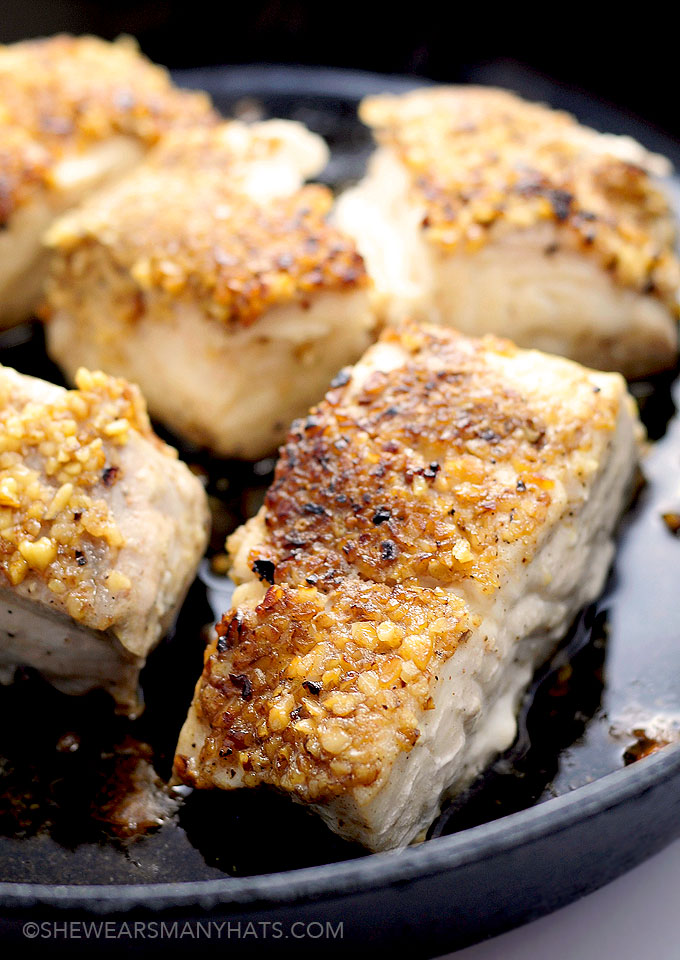 Looking for a way to give your halibut fillets a makeover? This recipe's got your back! See how you can make it here.
What do you think of these halibut fish recipes? Which recipe are you planning to try? Share your experience with us in the comment section below.
Related Posts:
Also Check Out These Related Posts from Pioneer Settler:
Don't forget to keep in touch, foodies!
Sign up for our newsletter here!
Also, make sure to follow us on social media too: