What's for dinner tonight? Not sure? Why not try one (or all) of these mouth-watering scallop recipes?!
12 Scallop Recipes You Need To Class Up Any Dish
Scallops are a great choice for bumping up your basic weeknight meals into something more elegant. Not only that, but they're also good for you! They're low in fat, low in carbs and they contain a large amount of essential minerals such as iron, zinc, selenium, and magnesium. Whether you want cook them pan-seared, grilled or fried, you're absolutely sure to get a sweet, tender and wonderfully meaty dish that you can enjoy on its own or combined with a main course.
If you don't know where to get started, check out these 12 delicious scallop recipes below.
1. Lemon Butter Scallops
With just five simple ingredients, you can have this buttery scallop meal prepared in no time. Get the recipe here.
2. Seared Scallops in White Wine Butter Sauce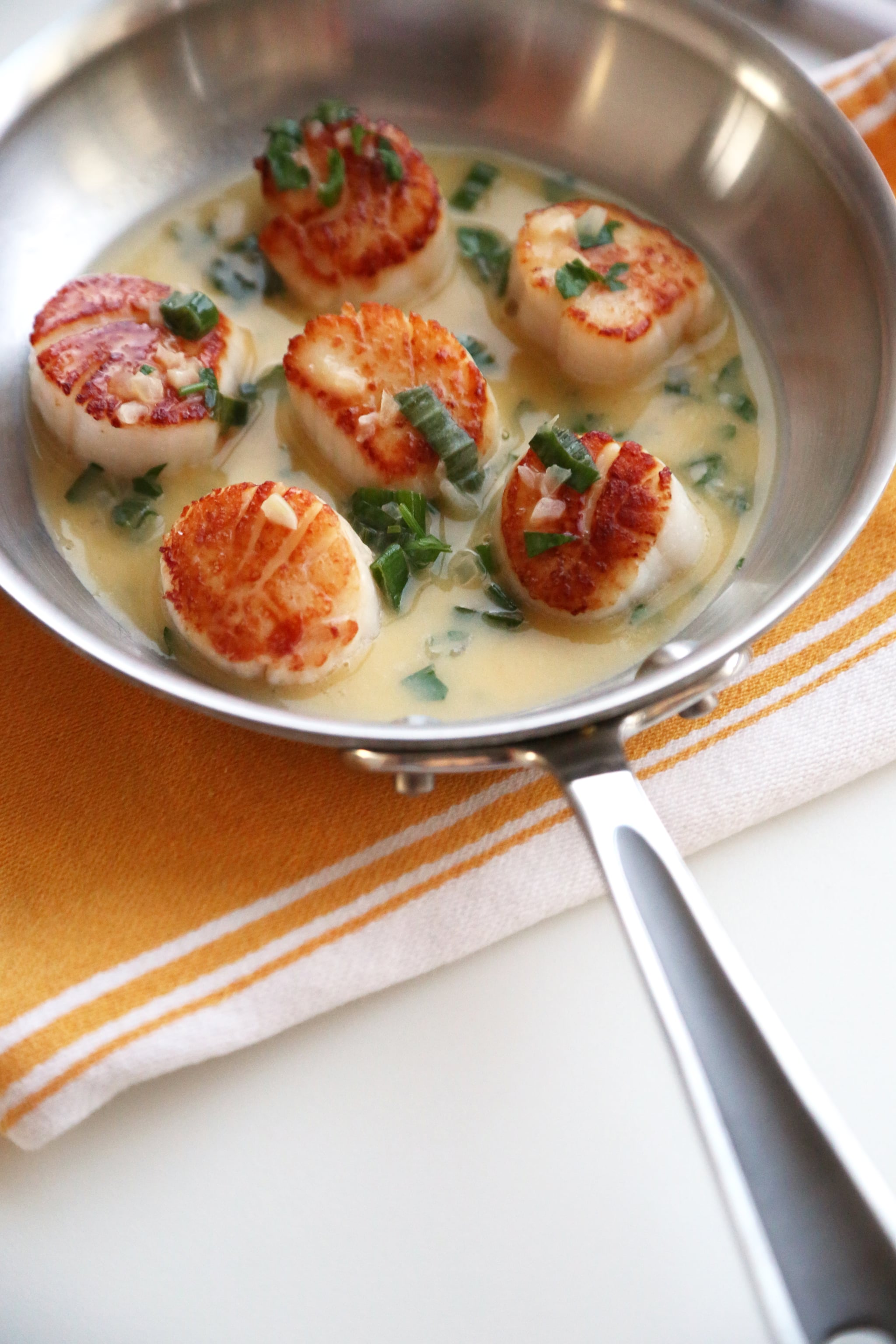 White wine accompanied with fresh parsley and green onion creates a rich and tasty sauce that makes this scallop dish all that it is. Crispy on the outside, tender on the inside! Recipe here.
3. Seared Scallops with Honey Dijon Avocado Sauce
Grab some avocado and honey dijon dressing to get these beautifully caramelized crusted scallops. Grab the recipe here.
4. Creamy Garlic Scallop Spaghetti with Bacon
Perfectly seared scallops, creamy garlic sauce and bacon, all tossed in spaghetti. A main course fit for a king or queen. Check it out here.
5. Garlic Herb Seared Scallops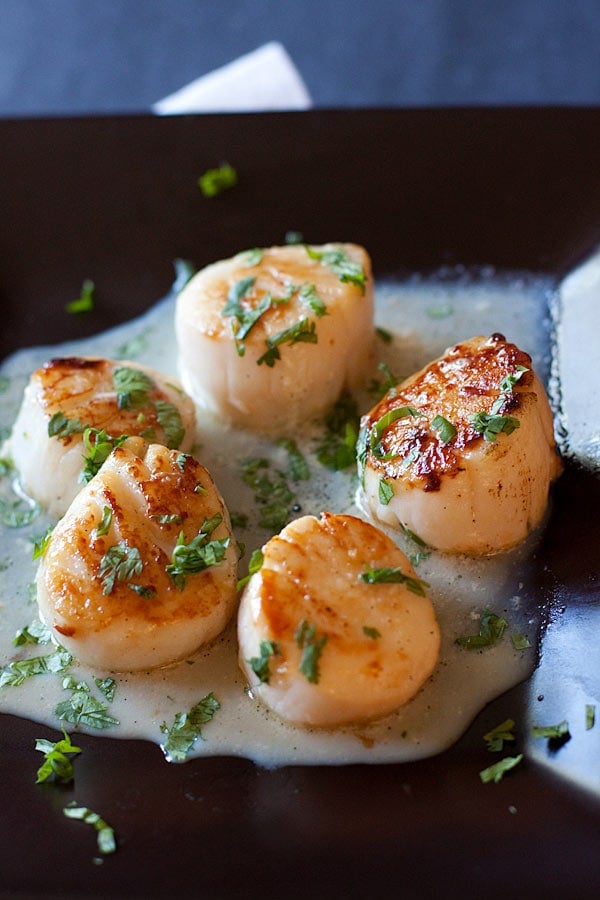 Simple pan seared scallops in cream sauce infused with garlic and herb. The appetizer of all appetizers. See how you can make it here.
6. Seared Scallops with Hoisin Glaze
Thanks to the deep purple-black color Hoisin sauce, these scallops come packed sweet and savory flavor you'll fall in love with. Recipe.
7. Buffalo Scallops
Buffalo scallops?! Yes! They (almost) taste like your favorite buffalo chicken wings, but the scallops give it a unique flavor. Full recipe here.
8. Scallops, Pea Purée, Shoots and Cumin Foam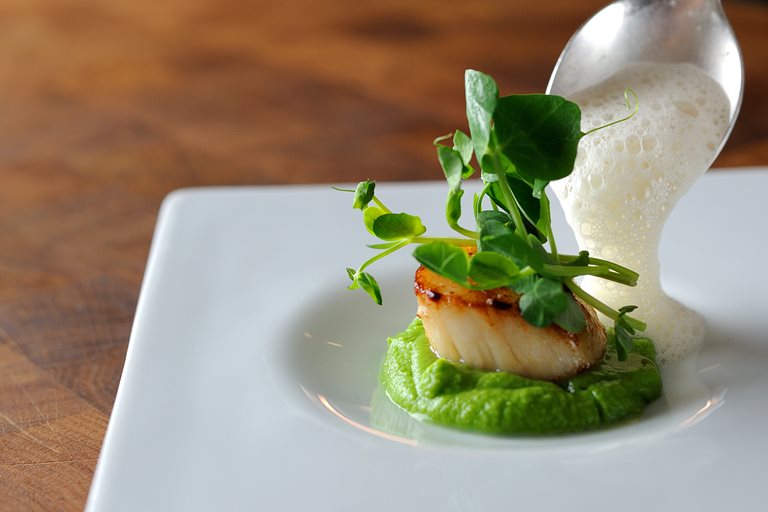 The perfect recipe to impress. Just look at that presentation! Grab the recipe here.
9. Seared Scallops with Garlic-Ginger Cream Sauce
A scallop recipe that you can quickly whip up, with a light cream sauce flavored in garlic, ginger and lime. Recipe.
10. Caramelized Scallops with Strawberry Salsa
The natural briny flavor of scallops shine through when pan-seared and covered in a strawberry salsa. A magical blend of sweet and sour. Recipe here.
11. Grilled Bacon-Wrapped Scallops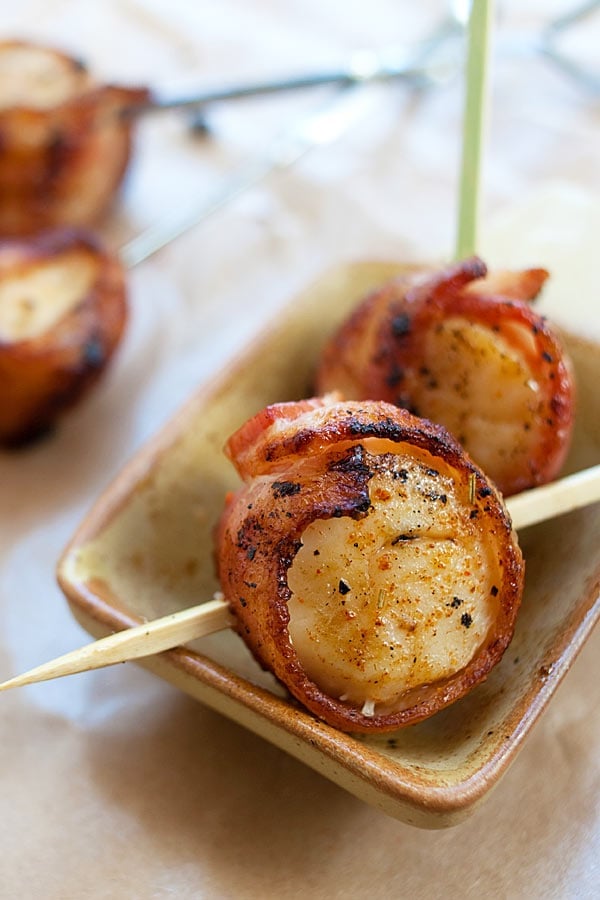 Anything wrapped in bacon is sure to be a big hit. Unless you're vegetarian or something. Check it out here.
12. Fried Scallops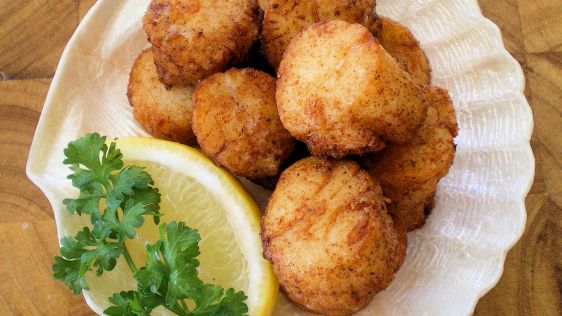 Fry your scallops to prepare this quick and easy recipe. Recipe.
How about a romantic dinner at home? Watch this helpful video on how to host a perfect romantic dinner at home by Rachel Woodhouse:
What do you think of these scallop recipes? Which recipe are you planning to try? Share your experience with us in the comment section below.
Related Posts: 
Don't forget to keep in touch, foodies!
Sign up for our newsletter here!
Also, make sure to follow us on social media too: