Sweet tarts filled with caramel sauce, fruits, mousse and delicate cream filling, all of which take no time at all to put together.
10 Sweet Tarts To Look Forward To Every After Meal
Desserts are like pots of gold at the end of the rainbow; with the journey made up of your delicious lunch and dinner. Once you reach your pot of gold, you have the chance at the most amazing desserts. Sweet…fulfilling…seriously, one of the best things out there to help relieve stress and bring a smile to your face. With that being said, we've got 10 recipes for sweet tarts to give you the sweetest and easiest desserts to end your meal.
1. Cannoli Tart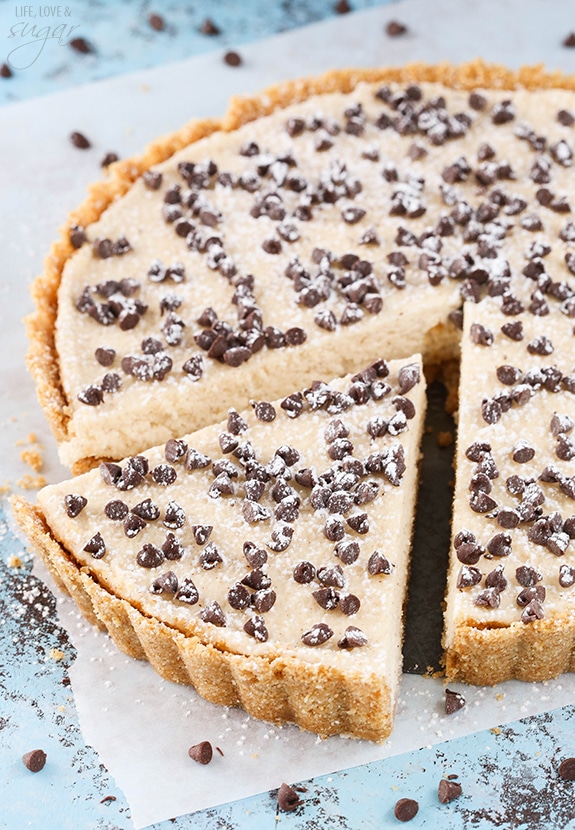 A cannoli like you've never seen before, with a touch of cinnamon and mini chocolate chips. Recipe.
2. 5-Ingredient Peach Tart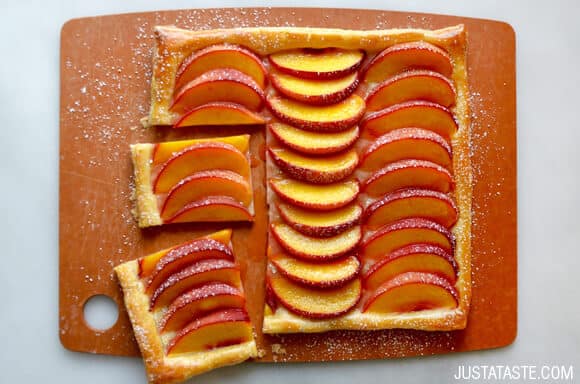 A dessert this decadent…but it only needs 5 simple ingredients?! Yes! Learn how you can make it here.
3. Chocolate Salted Caramel Tart
With how luscious and gooey this tart is, you'll be left completely speechless. Amazing! Grab the recipe here.
4. Coconut Lime Tarts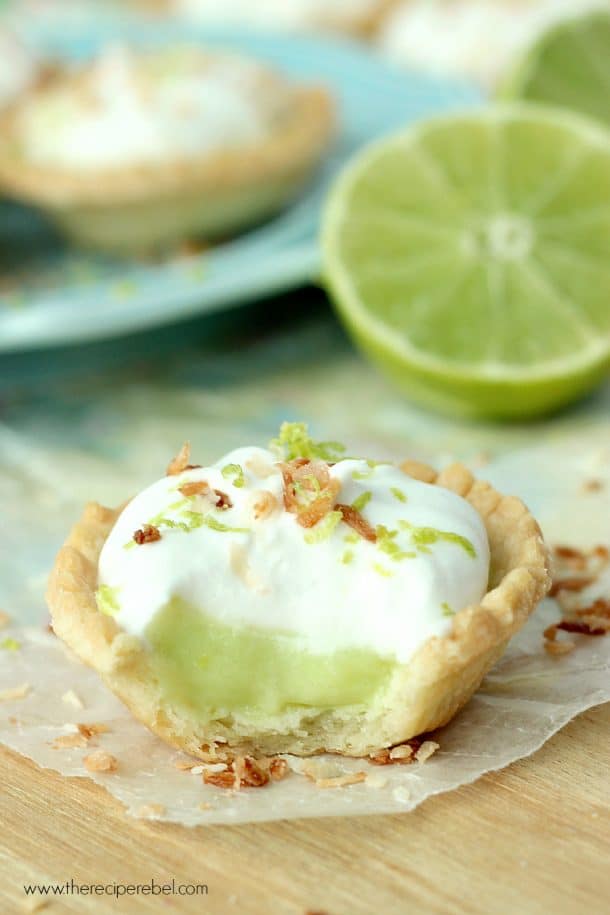 A single-serving tart recipe filled with delicious and refreshing lime curd cream filling and topped with smooth coconut cream. Did I mention it's dairy-free? Check it out here.
5. Pumpkin Tart with a Gingersnap Cookie Crust
Why wait for the fall season to arrive when you can make this pumpkin tart right now?! Full recipe.
6. Blueberry Honey Ricotta Tart
Looking for the perfect recipe to use up those extra blueberries in your fridge? Look no further! This light and creamy tart recipe packed full of blueberries has your back. Recipe.
7. Baileys Salted Caramel Mini Chocolate Tarts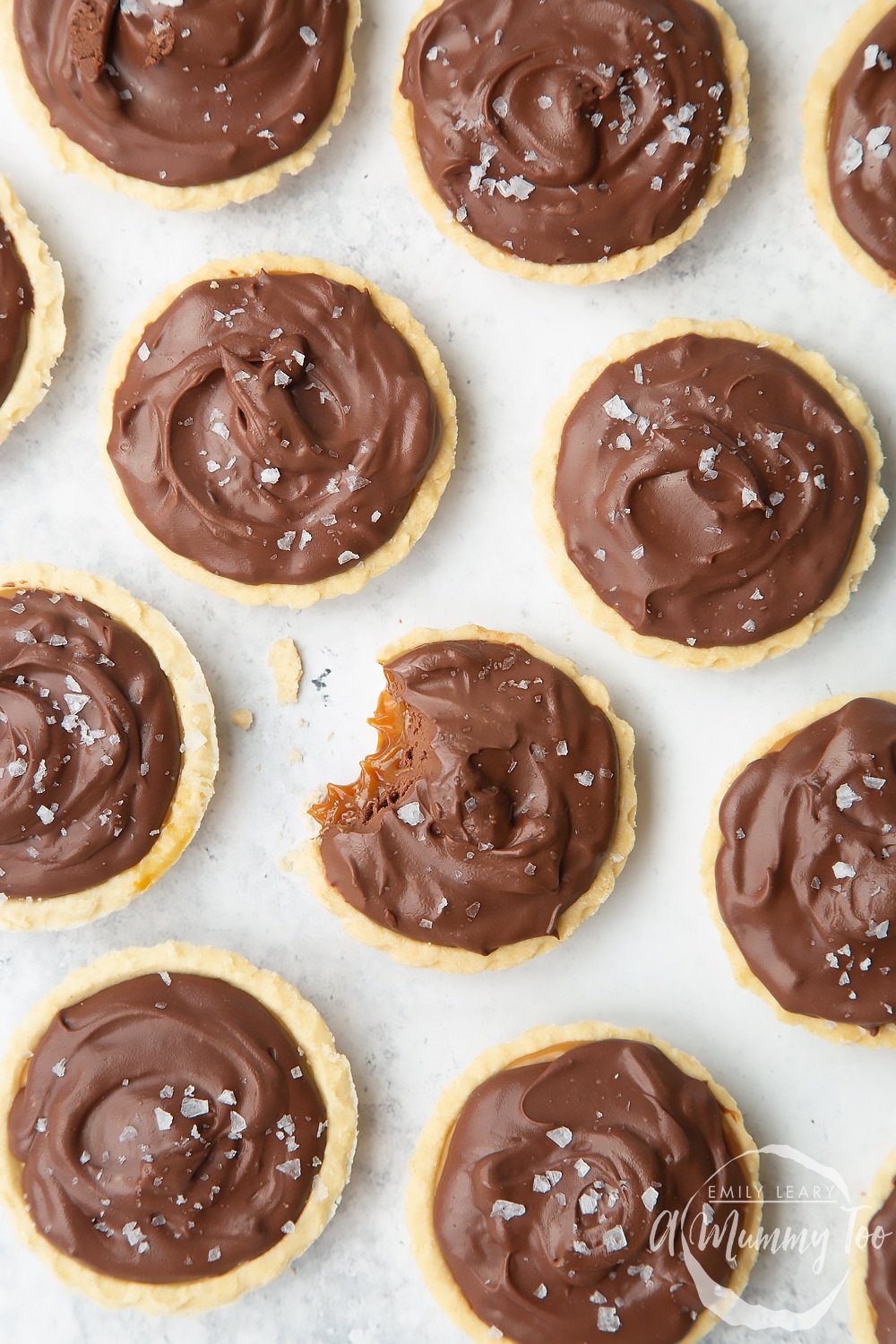 Yes they're mini…but you'll go crazy for them up to the last bite! Get the recipe here.
8. Easy Salted Caramel Apple Tart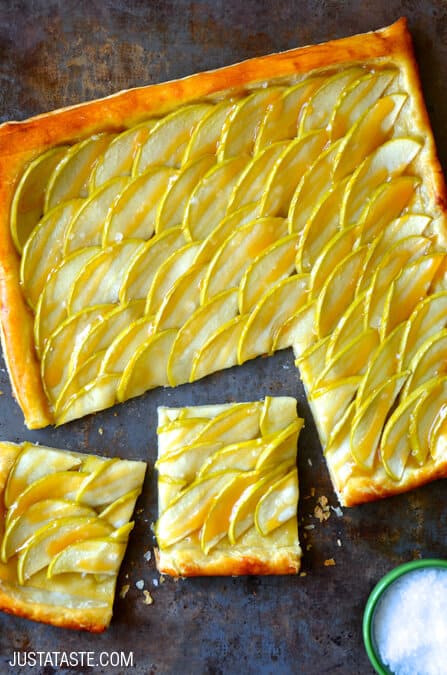 A salted caramel apple tart a day keeps the doctor away. Click here for the recipe.
9. Whipped Mocha Tart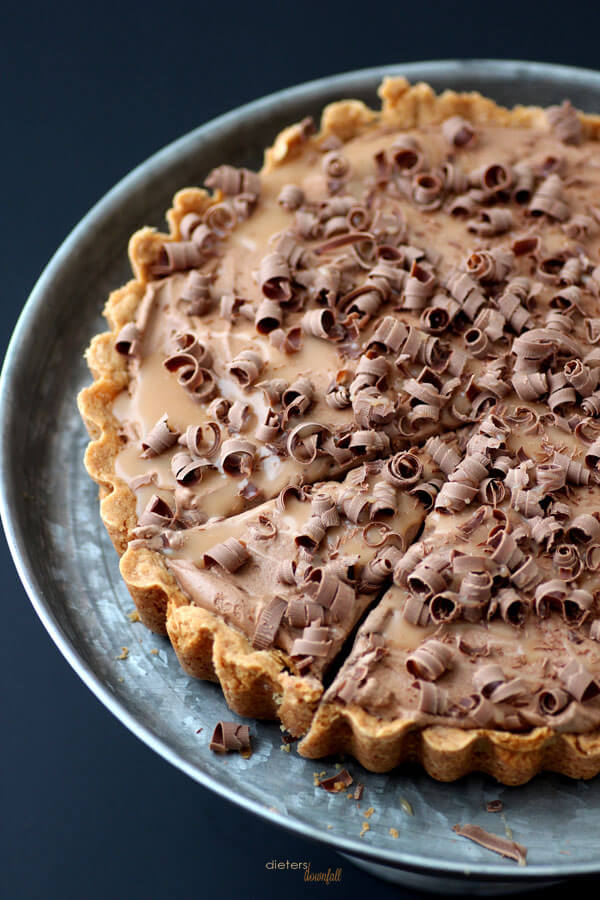 A cookie-like crust, a layer of soft caramel sauce, a chocolate and coffee mousse, topped with chocolate shavings. This tart is beyond wonderful! Here's the recipe.
10. Strawberry-Mascarpone Tart
A chic and classic tart which is a breeze to whip up and tastes just so heavenly. Grab the recipe here.
What do you think of these sweet tarts? Which recipe are you planning to try? Share your experience with us in the comment section below.
Related Posts:
Don't forget to keep in touch, foodies!
Sign up for our newsletter here!
Also, make sure to follow us on social media too: