These quick and easy chicken recipes will satisfy whatever culinary need you have. We've got a chicken recipe for every craving or occasion!
Quick and Easy Chicken Recipes to Fill You with Joy!
It's no surprise there are hundreds of quick and easy chicken recipes out there. Chicken is such a wonderful and versatile kind of meat. You can transform it into almost any kind of dish with no difficulty! Whatever meal you fancy, you can almost always make it with chicken. It's trusted, tested and simply amazing. So, don't think twice about making these quick and easy chicken recipes!
Although chicken is already a lot healthier than other kinds of meat, you can go even healthier. With these homemade healthy chicken recipes, you'll be amazed by how many kinds of herbs and vegetables go with chicken. There are even paleo and gluten-free recipes on this list!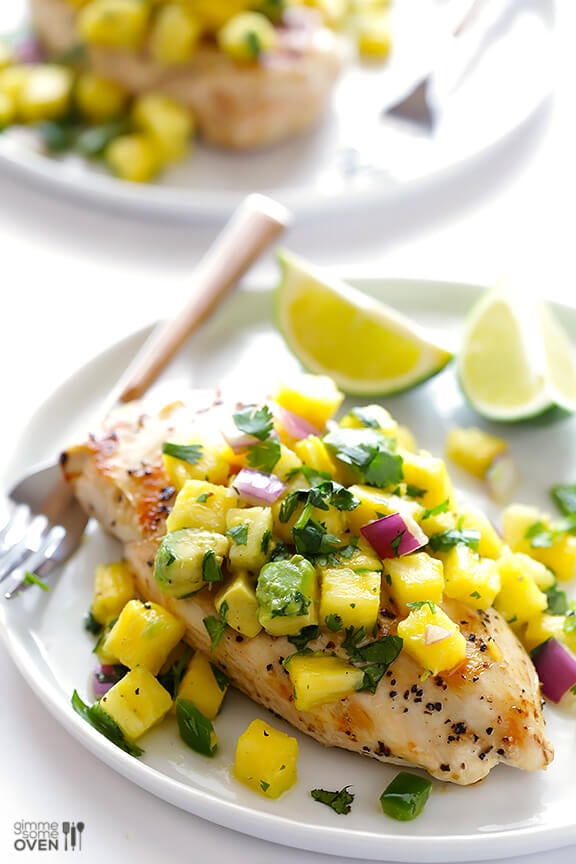 Chicken breast isn't singled out for no reason. It saves you time from having to peel the meat off the bone while giving you the full culinary experience. These chicken breast recipes bring out the best in this good and tender chicken part.
If you're not a fan of cooking an entire chicken, or even its parts, then make these shredded chicken recipes! Quick and easy chicken recipes are about getting the best out of your chicken meat with the least amount of effort and time. You'll realize what I mean when you have a bite of one of these recipes!
Chicken breast is delicious, but the chicken drumstick is loved. When you think of fried chicken, a coated and deep-fried chicken leg comes to mind. You'll find that and more in these flavorful chicken leg recipes!
Some of us love quick and easy chicken recipes, but we're not just the type to settle for small chicken parts. If you think you can't conquer an entire chicken, think again. These delicious whole chicken recipes will show you how you can transform every part of your chicken into perfection.
Crispy Baked Chicken #SpringRolls for any time you crave for a crunchy, light, and meaty #snack.https://t.co/7FbagBaOlt pic.twitter.com/exXHRfwWag

— Homemade Recipes (@BestHomeRecipes) March 15, 2017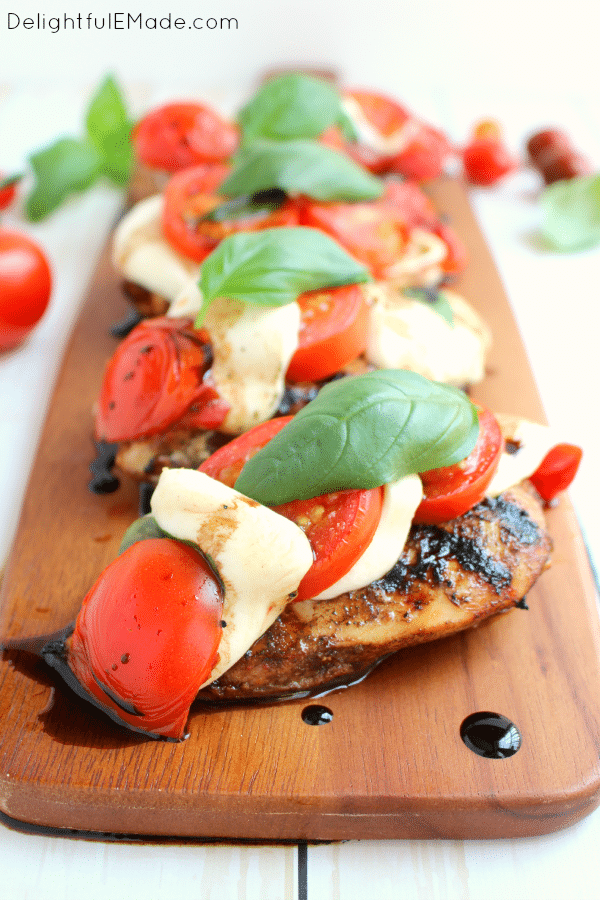 There are so many things you can do with a chicken breast, and you'll be doing yourself a favor by grilling it. These chicken breast recipes let you experiment with herbs, seasoning and sauces. They all go so well together!
As if the tender goodness of chicken isn't enough, here comes bacon. These quick and easy chicken recipes just got a whole lot better. Explore the possibilities of this wonderful marriage with these chicken and bacon recipes!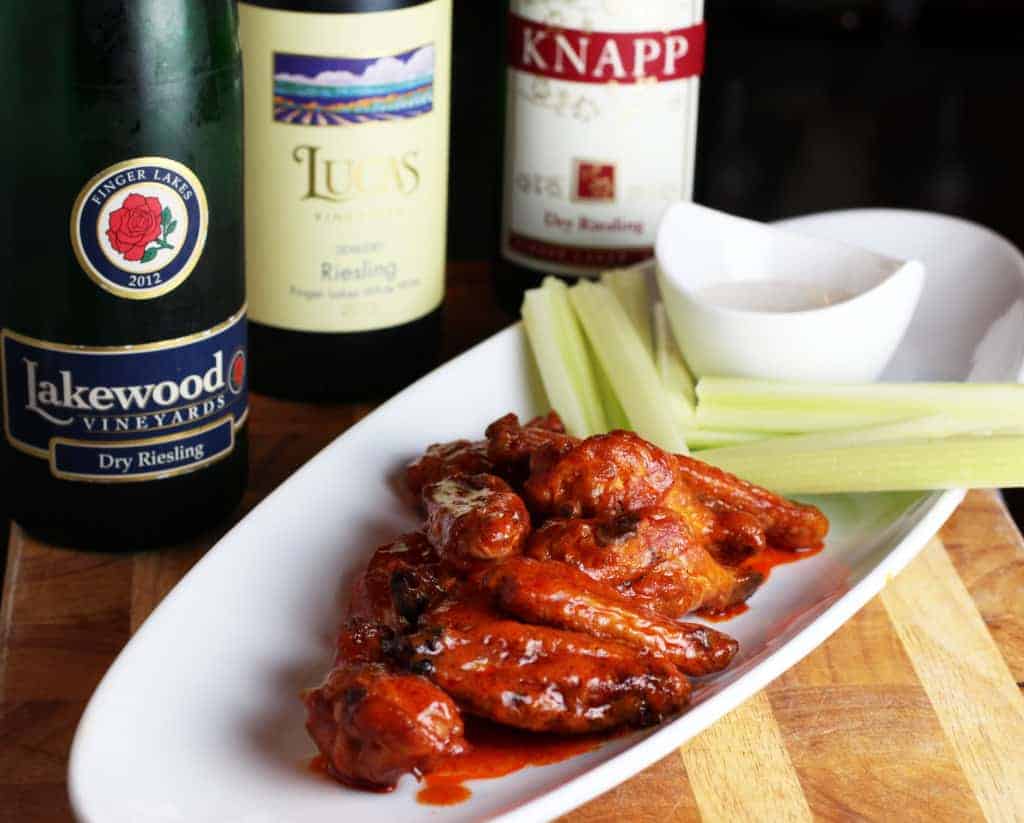 Next to the chicken leg, chicken wings are probably the most famous chicken parts to be made into fantastic dishes. If you think hot and spicy chicken wings are all you can have, think again! These homemade chicken wings recipes will have you craving for more.
Quick and easy chicken recipes can also be international. Why not enlist a little help from fellow foodies from the East? Have a different culinary experience with this homemade teriyaki chicken recipe!
You know what they say: you can take the girl out of the South, but you can't take the South out of the girl. Wherever you are, have a taste of this hot and spicy goodness with this Nashville hot chicken recipe!
Quick and easy chicken recipes that cut across countries and time? Sign me up! This 18th century fried chicken recipe will prove to you how long this meat has been loved. And for good reason.
If you want to have chicken breasts while keeping their tenderness, then baking is the way to go! These easy baked chicken breasts only have three ingredients: pesto, tomatoes and mozzarella. Quick, easy and good.
It may sound intimidating, but this General Tso chicken recipe is very easy to make. All you need to season the chicken are soy sauce, sesame oil, egg white and cornstarch. Use the same ingredients plus the magic of onion, ginger and garlic, and you have the sauce.
Louis CK may be an outstanding comedian, but his fried chicken recipe is no joke! The secret to this one-of-a-kind fried chicken recipe is cayenne, paprika and corn flakes. And did I mention you'll be using lemon too? Try it today!
Burgers are usually branded as meaty and greasy, but not this one. This Sriracha chicken burger is all that and more! The spice and hotness of this recipe is raised to a whole new level by using pickled jalapeños.
Like I said, chicken goes with almost anything. That's the beauty of these quick and easy chicken recipes! Roast asparagus and cherry tomatoes for this recipe. With some Italian dressing, balsamic vinegar and honey, you'll be feeling healthy in no time.
With most dishes, as with most things, less is more. Simple brown sugar can take your quick and easy chicken recipes to a whole new level. With a little help from basil, marjoram and cilantro, this brown sugar chicken recipe will knock anyone's socks off.
If you thought barbecue sauce and spinach could never go together, think again. Pulled chicken breast is all it takes to marry the two and create this wonderful pulled chicken burger recipe! It's as easy as boiling the chicken breast, pulling it apart and seasoning it.
What's a list of quick and easy chicken recipes without the classic chicken pot pie? What makes a beloved dish new and exciting? The right proportion of meat and creaminess. Be meticulous with your butter and milk proportions when you make this recipe.
The Mexicans have their own take on quick and easy chicken recipes, too! Who can resist chopped tender chicken meat drizzled with adobo sauce? Add your classic mix of Mexican herbs and spices, and you have a smash hit dish!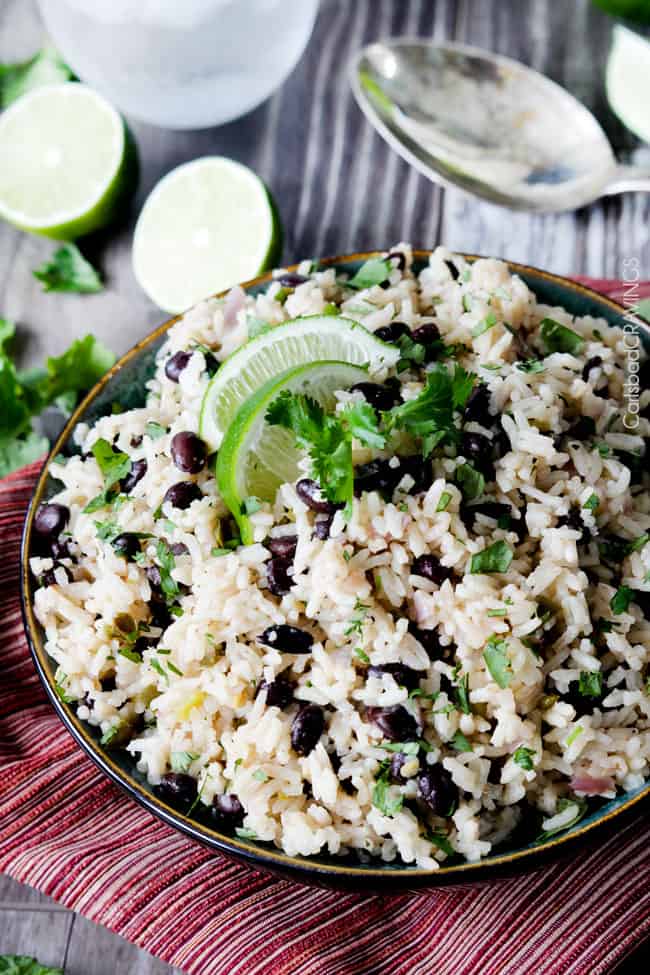 Here's one of those quick and easy chicken recipes for busy days. Chicken—cooked in jalapeño, lime juice, chicken broth and cilantro—is tossed in warm beautiful rice. There's no easier way to have a fulfilling meal.
Upgrade your ordinary chicken sandwich with some avocados, lettuce and tomatoes. The key to getting this recipe right is using the best seasoning for your chicken and choosing the right kind of bread for your bun.
Quick and easy chicken recipes for breakfast? Why not! Imagine a sauce made of maple syrup, cayenne and butter coating your beautiful chicken legs. Eating these waffles is the best start to your day.
Sushirittos are nori wrappers stuffed with all kinds of meats and vegetables. They're a cross between sushi and a burrito. While this is a game-changer, making your sushiritto with orange chicken will take the game even further. It's as easy as cooking all the ingredients and rolling them into one!
And for those special occasions, you have these 4th of July chicken recipes! While these chicken recipes are meant for sustained festivities, they can be served and enjoyed all-year round. Don't wait for the holiday to make one!
Watch this video from Tasty for 7 more quick and easy chicken recipes:
As a foodie, this list of quick and easy chicken recipes fill me with so much joy and excitement. There are so many possibilities to explore! And that's just one kind of meat. Imagine fusing it with other kinds of ingredients. There's no stopping you from mastering these recipes, and becoming the master chef you've always been destined to be. So, take your pick, and have a fantastic experience with these chicken recipes!
Want some side dishes to go with your quick and easy chicken recipes? Try these 14 Easy Side Dishes For Chicken! Which of these quick and easy chicken recipes are you making first? Let us know in the comments section!
Don't forget to keep in touch, foodies!

Also, make sure to follow us on Facebook, Instagram, Pinterest, and Twitter!