All of these shredded chicken recipes are perfect for breakfast, brunch, lunch, linner, dinner and beyond.
12 Shredded Chicken Recipes
Versatility is a godsend in the kitchen, especially when you're not sure what to make with those leftovers in the refrigerator. When it comes to chicken, a simple shredding can turn it into a resourceful ingredient that you can throw into a plethora of dishes: sandwiches, sliders, soups, tacos, enchiladas, casseroles and honestly, this list could go on forever. If you have no idea where to start, we've got a dozen easy and tasty shredded chicken recipes that you can use to create the perfect meal for yourself and your entire family, whether it's for breakfast, lunch, dinner or just for a snack!
1. Slow Cooker Crack Chicken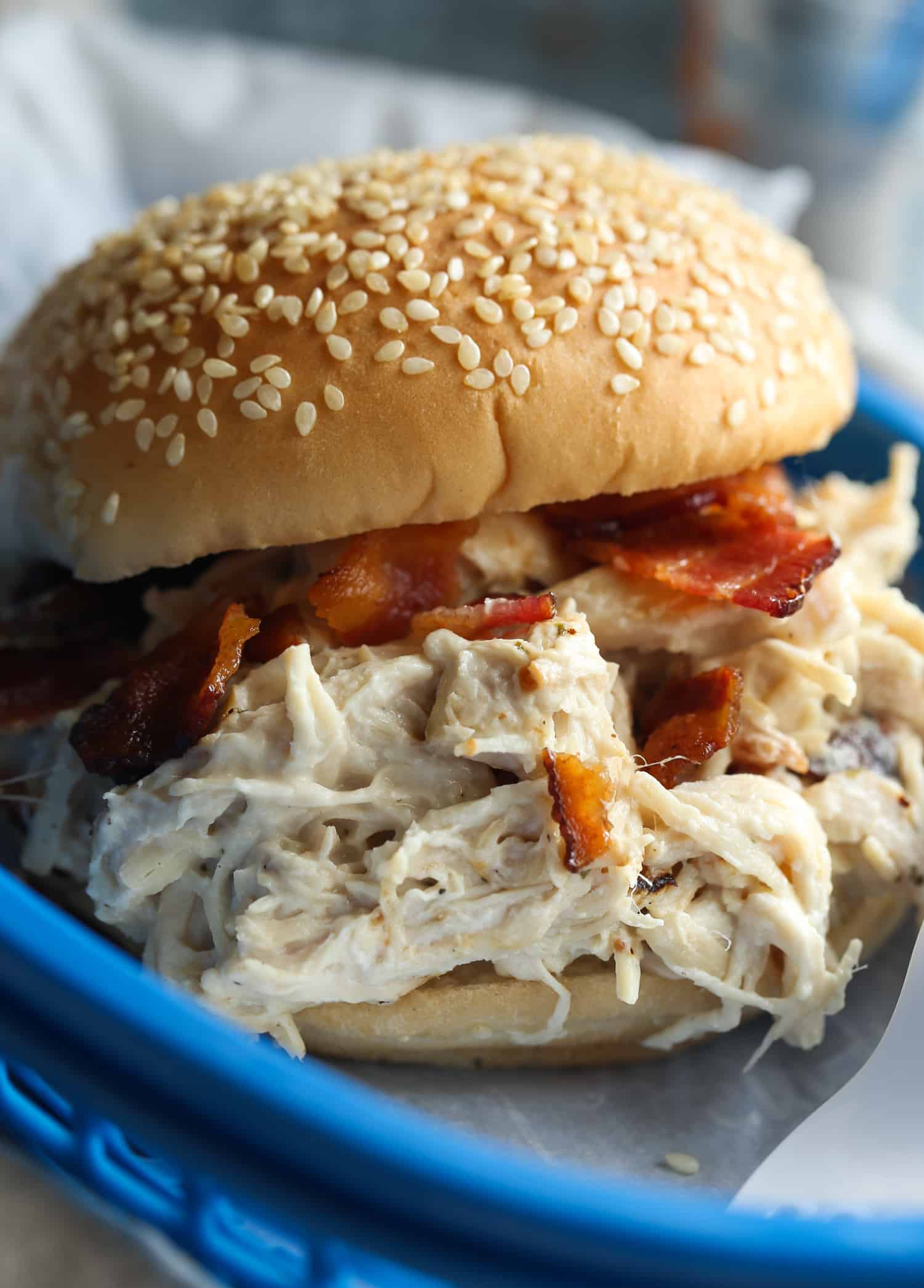 While the name may be a bit off-putting, this slow cooker "crack" chicken is creamy, cheesy and extra bacon-y and an easy dinner meal to prepare for the whole family. Recipe.
2. Buffalo Chicken Tortilla Pie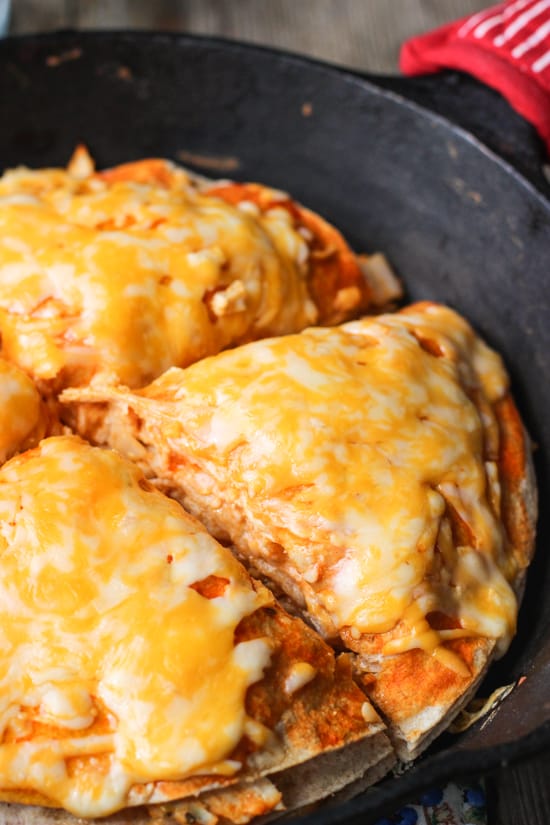 Shredded chicken mixed with a spicy and creamy buffalo sauce, topped with cheese and packed between tortillas. Get the recipe here.
3. White Chicken Chili
You're going to enjoy every scoop of this simple yet comforting and flavorful white chicken chili. It's loaded with shredded chicken, corn and white beans. Here's the recipe.
4. BBQ Chicken Rollups
These easy to make BBQ chicken rollups are a delicious snack you can throw into your kid's lunch box or loved one's office meals. Check it out here.
5. 20-Minute Cheesy Chicken Enchilada Soup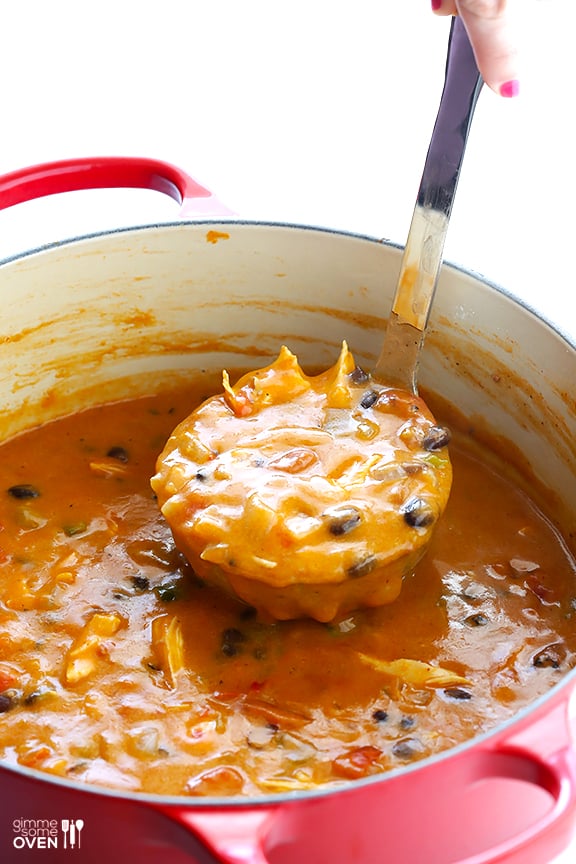 This enchilada soup is perfect for a weeknight meal when the weather gets cool. It's so filling with lots of shredded chicken, veggies and much more. So cheesy, rich and creamy! Full recipe.
6. California Club Chicken Wrap
Experience the perfect blend of shredded chicken, mango, avocado and bacon with this yummy chicken wrap. Once you've tasted it, you'll be dying just to have it again! Grab the recipe here.
7. Chicken Chilaquiles
Not only are this chicken chilaquiles delicious, but they're also a healthy dish packed with a bunch of veggies and baked (not fried) corn tortillas. It's a must-try Mexican comfort food for the whole family! Here's the recipe.
8. Chicken and Wild Rice Casserole
Under 30 minutes? YES. You can have this creamy and rich chicken casserole ready to go in under half an hour. Get the recipe here.
9. Shredded Buffalo Chicken Sandwiches
For all you buffalo chicken lovers out there..here's a simple sandwich recipe to get addicted to! Grab the recipe here.
10. Avocado Chicken Salad with Bacon
With this flavorful avocado chicken salad, your toast will never be the same again! Check it out here.
11. Chicken Tamale Casserole
This cornbread crust topped with a bountiful amount of shredded chicken, lip-smacking enchilada sauce and globs of melted cheese is just…so… scrumptious. Recipe.
12. Shredded Sweet Soy Chicken Breast
Shredded chicken makes a great Asian dish, just like this sweet soy sauce shredded chicken recipe. You'll love its sweet and savory flavor that pairs perfectly with rice and vegetables. Check it out here.
What do you think of these shredded chicken recipes? Which recipe are you planning to try? Share your experience with us in the comment section below.
Related Posts: 
Don't forget to keep in touch, foodies!
Sign up for our newsletter here!
Also, make sure to follow us on social media too: