Celebrate your Oscars viewing party in style this year with these 9 classic cocktails.
9 Classic Cocktails You Need At Your Oscars Viewing Party
Watching the Oscars has become a national pastime, with millions across the country tuning in to watch everything from the red carpet interviews to the acceptance speeches. While the show is sure to entertain, there's no better way to watch it than at home, surrounded by friends and family, with a drink in your hand.
The Academy Awards have changed quite a bit since old-school Hollywood dominated the scene with their elegant wear and extravagant parties, but just because it's in the past doesn't mean we still can't celebrate the era of black and white movies while still cheering on for new movies such as The Revenant and Mad Max. Instead of settling for a beer, pay homage to the old days by making any number of classic cocktails for your Oscars viewing party.
---
---
1. Old Fashioned
Nothing quite like a classic old fashioned. Recipe.
2. Extra-Dirty Martini
Stay sophisticated. Find recipe here.
3. Whiskey Sour
Originated in the late 1800's, the whiskey sour combines alcohol with lemon juice, syrup and egg whites. Learn how to make it.
4. Tom Collins
A favorite among gin lovers. Find it here.
5. French 75
The quintessential champagne cocktail. Recipe.
6. The Manhattan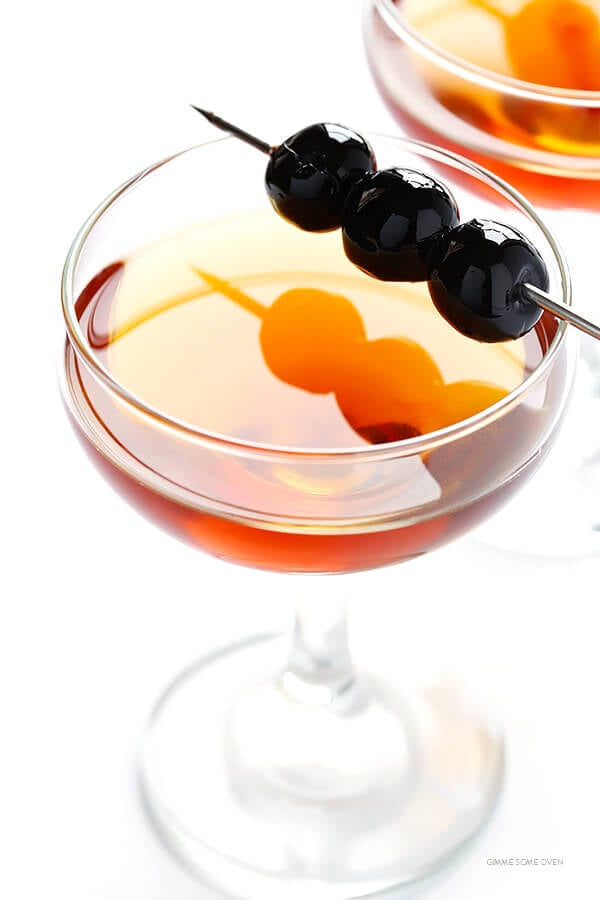 A whiskey cocktail named named for one of New York City's five boroughs. Here's how to make it.
7. Gibson
Standard gin and vermouth drink, served with cocktail onions.
8. Moscow Mule
Don't you dare forget the copper mug. Recipe.
9. The Sidecar
A well-chilled, sweet and dry speakeasy throwback. Recipe here.
Related Posts:
Don't forget to keep in touch, foodies!
Sign up for our newsletter here!
Make sure to follow us on social media too: